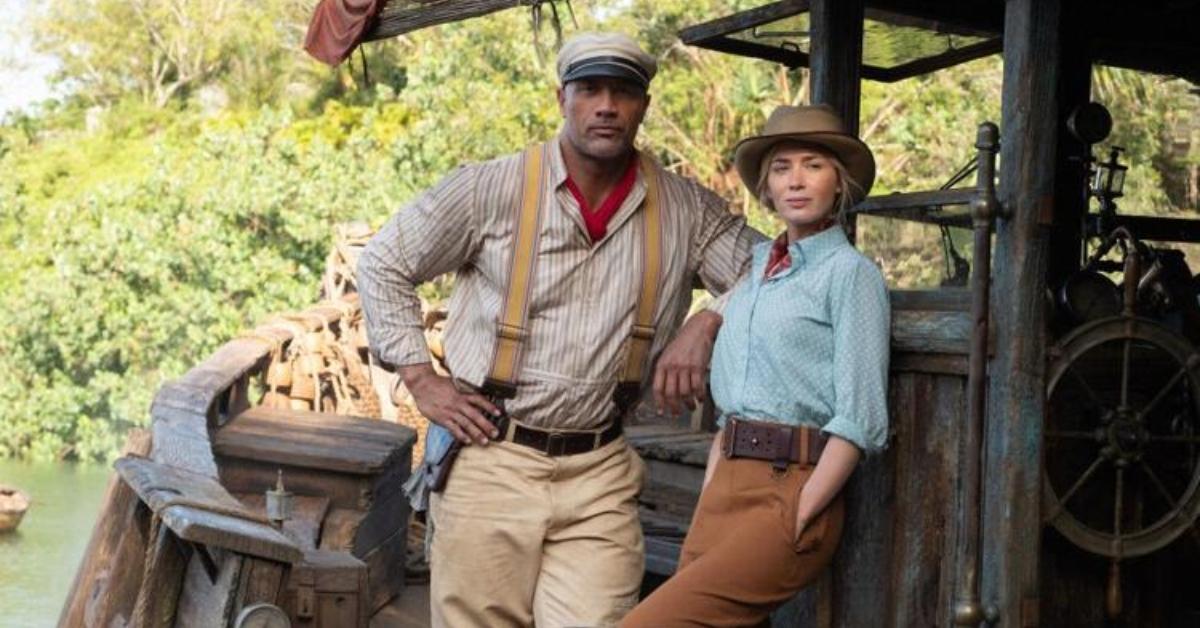 This Classic Film From the '50s Was Supposedly a Huge Influence on 'Jungle Cruise'
Hollywood loves doing remakes, but is Disney's 'Jungle Cruise' really a remake of the 1951 Humphrey Bogart flick 'The African Queen'?
There's no shortage of remakes flooding streaming platforms and box offices. It's such a common phenomenon that you would think some curse was being placed on Hollywood that makes them explode if they produce a specific number of original screenplays/properties per year.
Or it could just have something to do with the fact that most people are mentally too scared to commit their time/money to unknown IPs.
Article continues below advertisement
Sometimes remakes pop up in some of the most unlikely of places. For example, word on the street is that Disney's Jungle Cruise, starring Emily Blunt and Dwayne "The Rock" Johnson, is actually just a remake of the 1951 flick The African Queen, but is that the case? Do the films have any connection with one another whatsoever?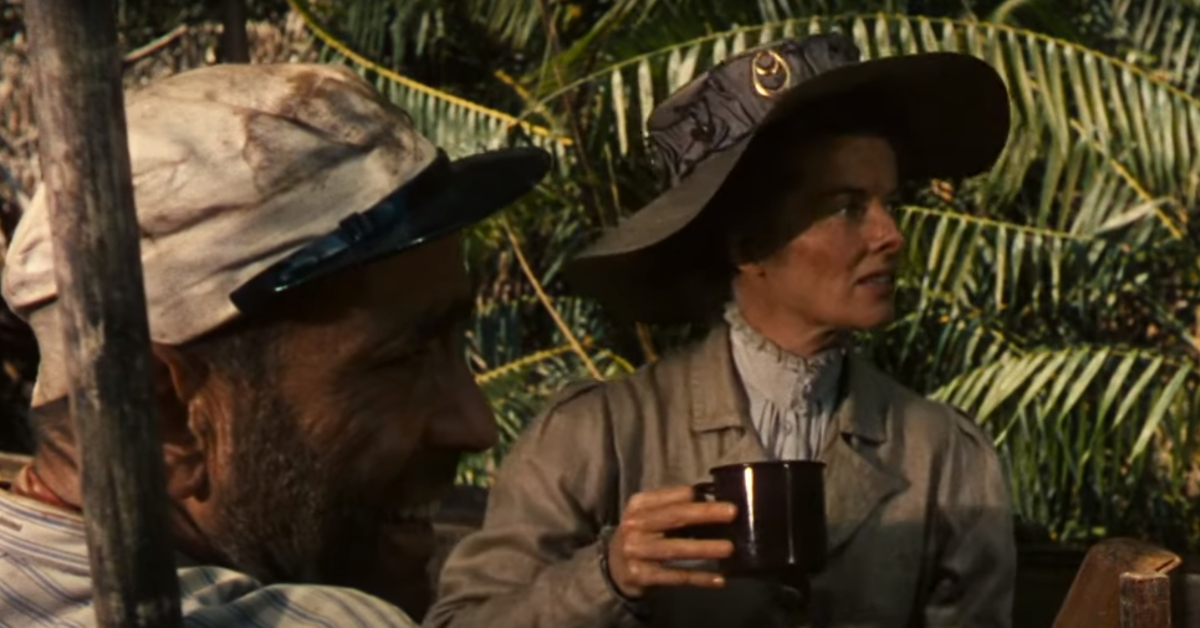 Article continues below advertisement
Is 'Jungle Cruise' a remake of 'The African Queen'? Kinda sorta.
According to IMDb's trivia section, Jungle Cruise is actually set in "the vein of The African Queen" and Emily Blunt's character is "inspired by Indiana Jones." And The Rock is dressed almost exactly like Humphrey Bogart's character from the classic film that also starred Katharine Hepburn. But to call it a direct remake of the 1951 flick doesn't seem entirely appropriate.
That's because the plotlines are entirely different. The 1951 flick is about two unlikely folks falling in love and making it out of the river alive. Jungle Cruise is all about The Rock taking Emily Blunt down the river in search of a tree that possesses magically curative properties. There are plenty of fantasy elements and what appear to be CGI monsters in Jungle Cruise as well.
Article continues below advertisement
There are some elements about The African Queen that should echo in the new Disney movie, namely a coarse, rough, and tumble captain who doesn't take no guff forming an unlikely bond with a woman who really doesn't have any choice but to employ his services. Then again, the same could be said for The Mummy and pretty much every movie that's ever come out ever.
However, Humphrey Bogart's son Stephen does think there are clear comparisons between the two flicks. EW reported that he said, "The Rock is fine. He's got a great personality. He seems like a very good person. I think he works hard; he cares about it, and I'll go see the movie. It'll be fun. But I never thought of it as a continuation, nor do I think Dwayne Johnson is trying to be Humphrey Bogart, That'd be tough."
Article continues below advertisement
Stephen went on to say that while Jungle Cruise has borrowed elements from his father's classic movie, he doesn't think studios are going to be rushing to do a light remake of it 70 years later: "I don't want to disparage ... but 70 years later, they probably won't be doing a re-release of Jungle Cruise."
Article continues below advertisement
The 'Jungle Cruise' script lifts some jokes from the theme park attraction itself.
The long-running Disney ride actually has a script of its own, and apparently, the new movie also packs some quotes that Disney denizens may be very familiar with, particularly the "back side of water" quip that's made on the ride.
Article continues below advertisement
If you have never been on the Jungle Cruise ride IRL but plan on seeing the movie and want to know if there are any allusions to the OG Disney experience, you can check out the script for it here.
Article continues below advertisement
While it may seem strange for a major movie studio to base an entire film off of a theme park ride, it's important to note that this isn't the first time Disney's done this. The Pirates of the Caribbean franchise started the same way, and while those movies quickly went off the rails after Johnny Depp's brilliant performance in the first one, it doesn't change the fact that they became a worldwide phenomenon, raking in tons of doubloons for The Mouse.
It doesn't hurt that The Rock has helped to either launch or revive other franchises, too. The Fast and Furious series got a huge boost thanks to his performance in Fast Five, and Jumanji is a fan favorite too.
What other properties can the man turn back the clock on? At this point, there's not a single project Hollywood won't greenlight with The Great One headlining it.