The Rock "Laughed Hard" at Comments Vin Diesel Made About Their Beef
The Rock's 'Fast and Furious' spin-off 'Hobbs & Shaw' ended up crushing it on the global box office, but does that mean he's done with the OG franchise?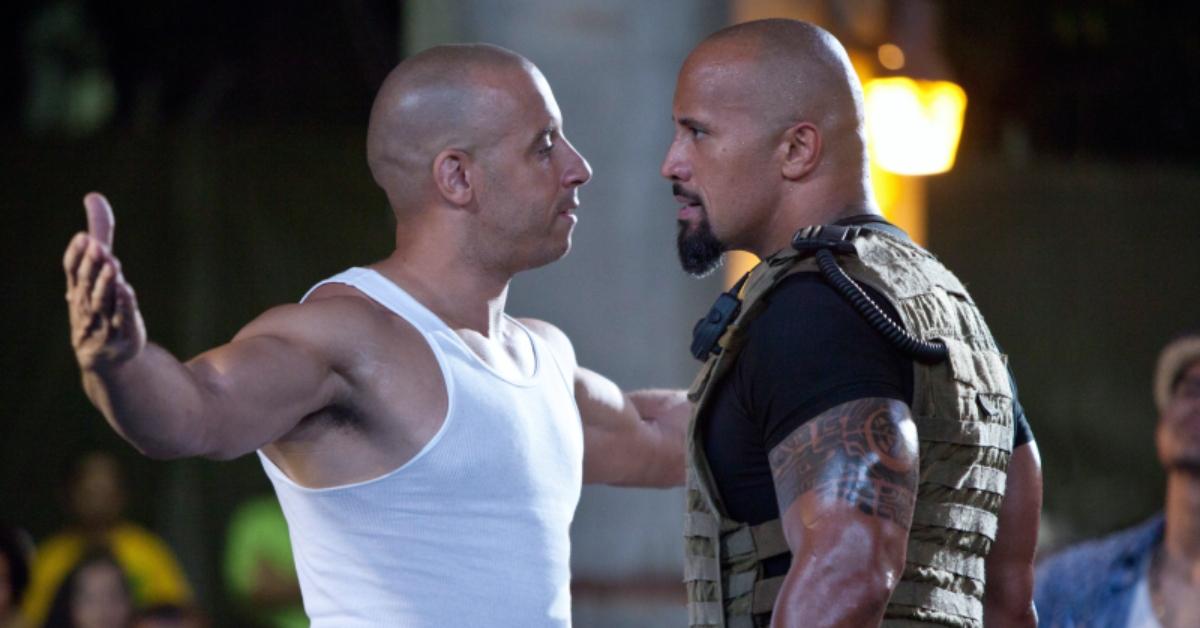 Whenever a popular movie franchise starts getting sequel after sequel, it's very easy for the original "message" of the films to start losing the thread. Plotlines tend to become more and more fantastical as writing teams try to figure out just what the heck to do next.
There are some franchises that manage this kind of thing better than others. Take a look at the Mission: Impossible series, for example. Tom Cruise is still just as jazzed to be running very fast away/after something as he was in the first movie.
Article continues below advertisement
The Fast and Furious franchise is yet another example of a series that's managed to transmogrify itself from a tale about a bunch of car enthusiasts using their driving skills to steal DVD players. Now the thieves have become car-loving spy mechanics.
The series undoubtedly got a huge boost when Dwayne "The Rock" Johnson joined the cast for Fast Five. He ultimately got his own spin-off flick with Jason Statham, Hobbs & Shaw, that didn't do so well domestically but killed it worldwide. So does that mean The Rock is done with Fast and Furious for good?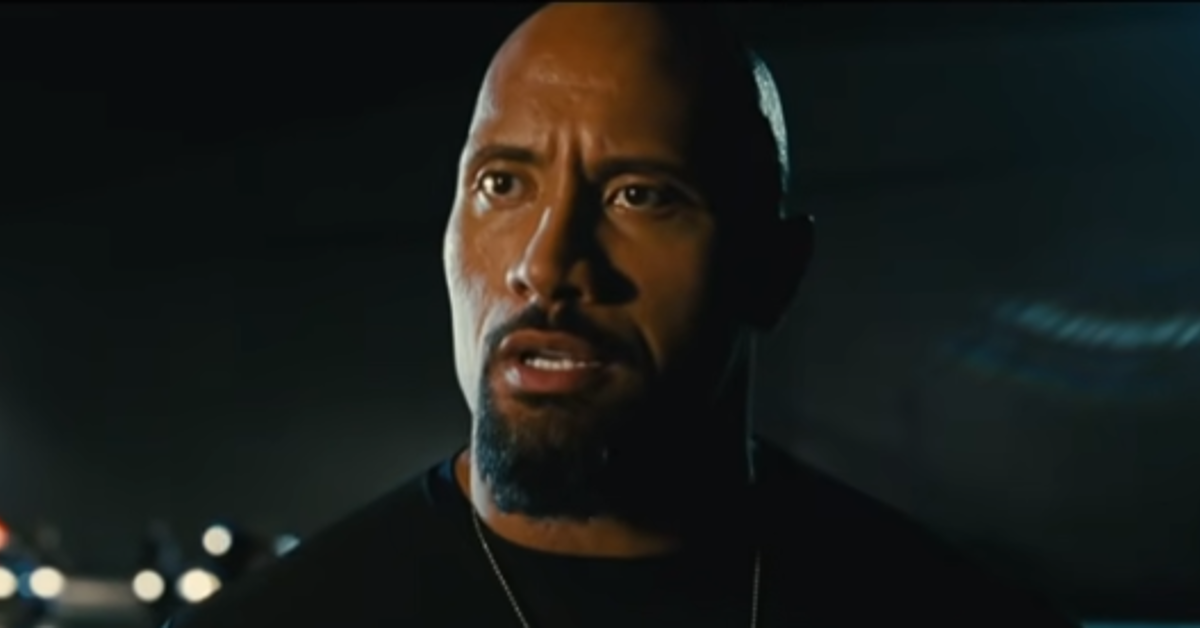 Article continues below advertisement
Is The Rock done with the 'Fast and Furious' franchise?
One industry that was hit particularly hard by the COVID-19 pandemic was movie theaters. However, there are some summer blockbusters that have managed to garner the attention of lots of folks. F9 and Jungle Cruise are two of them, and The Rock is in the latter.
While interviewing for the Disney flick based on a once-racially insensitive theme park ride with The Hollywood Reporter, the Rock was asked about the "tough love" tactic Vin Diesel said he used on him in order to elicit a better performance. The People's Champ responded in a pretty definitive way.
Article continues below advertisement
"I laughed and I laughed hard. I think everyone had a laugh at that. And I'll leave it at that," he said. "And that I've wished them well. I wish them well on Fast 9. And I wish them the best of luck on Fast 10 and Fast 11 and the rest of the Fast & Furious movies they do that will be without me."
Article continues below advertisement
The Rock confirmed that he's done with the 'Fast and Furious' franchise and won't return for final films.
Yeah that sure doesn't sound like the Rock's ever coming back to the Fast fold.
If you aren't familiar, a lot of the tension created between Vin Diesel and The Rock's characters in the Fast series hinges on both of their alpha-male, tough-guy personas.
It seems that there was a bit of that going on in real life between the two men. For as long as Vin has been in the business, there really isn't anyone making big-budget Hollywood films better than The Rock right now.
The former WWE standout is the highest-paid actor in show business and could have a relationship with any studio he wants, whether it's Disney or Warner Bros. where he's slated to play Black Adam.