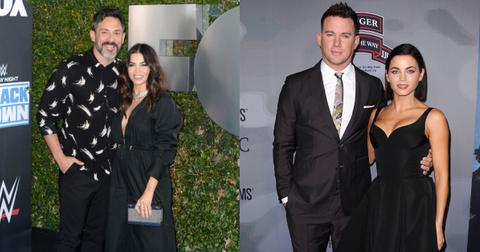 Jenna Dewan's Engagement Rings From Steve Kazee and Channing Tatum Are SO Different
By Lizzy Rosenberg

Updated
Well, it's official — Jenna Dewan is officially engaged, once again... and unfortunately, the lucky guy isn't Channing Tatum. The 39-year-old actress and dancer took to Instagram on Tuesday, Feb. 18 to show off the gigantic rock that her now-fiancé, Steve Kazee, proposed with. And although we're thrilled that Jenna was able to find love, once again, our hearts ache for the power-couple that was once Jenna and Channing.
Despite our #Feels regarding the actress's decision to move on from the one and only Channing, we can't help but compare Jenna Dewan's engagement rings from both marriages, at this bitter-sweet moment in time. Here are our thoughts on the rocks she received from both proposals, from both Steve and Channing.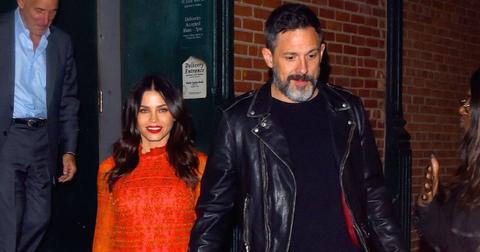 If you recall Jenna's engagement ring from Channing, it was HUGE.
You most likely remember when Channing and Jenna got engaged back in 2008, after meeting on the set of Step Up two years prior. According to People, the two had embarked on a romantic beach getaway in Maui, where the She's The Man actor proposed. People posted romantic photos of the two showing off their engagement rings and basking among colorful birds on a gorgeous white sand beach. It was a big moment in celebrity history, and in case you don't remember, the ring was spectacular.
Jenna's engagement ring from Channing's epic proposal featured a thick silver band, with a gigantic circular diamond right in the middle. Take a look at the photos of the ring, below, and try not to feel too nostalgic about the former super couple.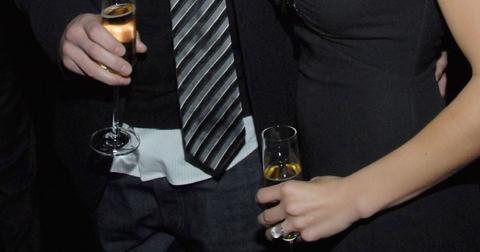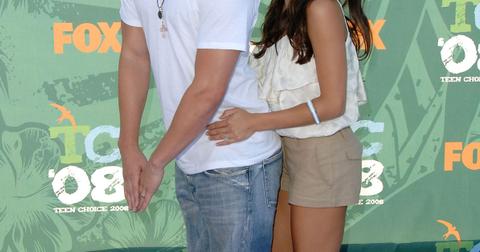 Steve Kazee's ring is daintier than Channing's (but impressive nonetheless).
Steve and Jenna began dating in October 2018, and almost a year later announced they're expecting a baby due sometime in fall 2020, according to PopSugar. This will be Jenna's second marriage (after eight years with Channing) and it will be Steve's first. Jenna is also already a mother to Everly Tatum, whom she co-parents with Channing.
While Steve's ring is smaller than Channing's, it goes without saying it's daintier and slightly more elegant — it hails from sustainable jewelry and lifestyle brand called BaYou With Love, and features a thinner, more ovular diamond, which sits upon a thin gold band. Although it's smaller in size than her last ring, it's gorgeous nonetheless. Take a look at the photo she posted to Instagram, below.
What do the differences mean?
The size difference between the two engagement rings could simply be related to money — Channing Tatum has several major Hollywood roles on his resume, from the 21 Jumpstreet movies to She's the Man, Step Up, and Dear John. Steve, on the other hand, hasn't done much acting beyond The Walking Dead. Ring prices could have certainly been a factor.
But then again, the differences between the two engagement rings could simply relate to ring trends — according to Who What Wear, wide solitaires were far more popular back in 2008, as opposed to now. These days, on the other hand, ovular rocks and thinner bands are far more in-style. So that, too, could explain the differences.
While we're forever mourning the amazing duo that was Jenna and Channing, we're happy for Jenna and her new beau. Cheers to the happy couple — sending you well wishes.