Who's Jonah Hill's New Fiancée? She's Super Artsy and Very Mysterious
It was confirmed that Jonah Hill is engaged to his girlfriend, Gianna Santos. Who is Gianna? How long have Jonah and Gianna been dating? Here's everything we gathered.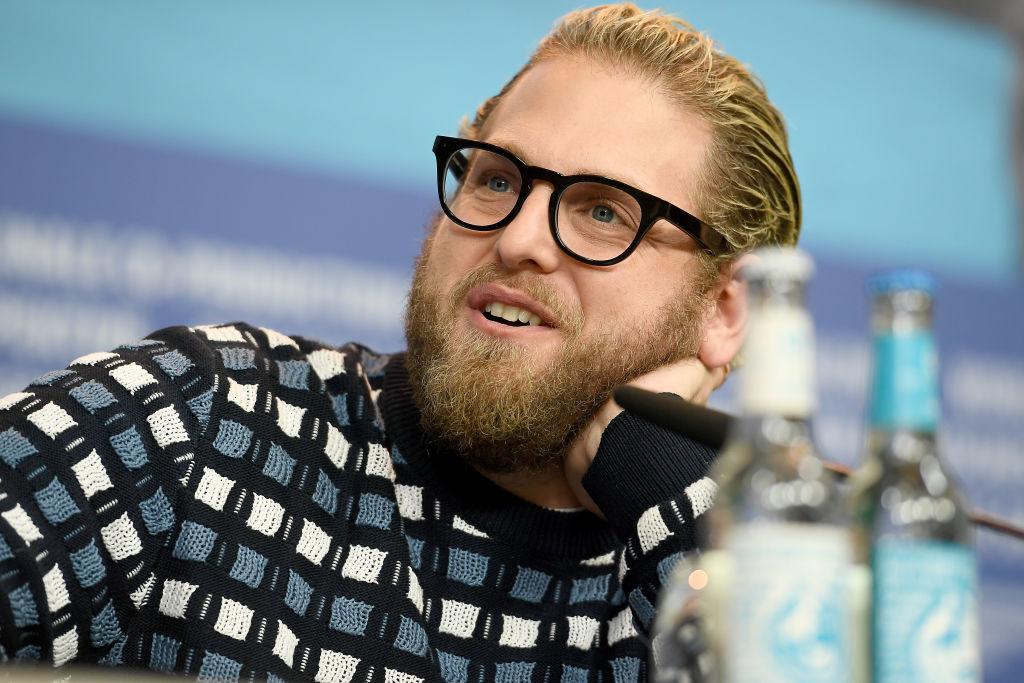 It's been confirmed by The Hollywood Reporter that actor Jonah Hill is engaged to his girlfriend, Gianna Santos. Jonah, who's best known for films like Superbad, 21 Jump Street, The Wolf of Wall Street, and the most recent Lego movie, The Lego Movie 2: The Second Part has been seeing Gianna for about a year. According to PEOPLE, Gianna and Jonah (say that three times, super fast) were spotted hanging out last August while walking together in New York City. They've been super private about their relationship.
Article continues below advertisement
Who's Gianna Santos?
According to the 30-year-old's LinkedIn, Gianna is the content manager at Violet Grey, a luxe beauty startup. Think Glossier, but a million times more expensive. Before Violet Grey, Gianna was the head stylist and producer at retailer Kith NYC. She also worked at HBO in accounting and budgeting back in 2012. Unlike Jonah, who grew up in Los Angeles, Gianna's a New York native. She graduated from Fordham University in 2011.
Gianna's "About" section on her personal website expresses her love of fashion and design, as well as her appreciation for minimalism. Her website reads, "As a 29 year-old native New Yorker with early beginnings in Manhattan's TriBeCa, I have always been intrigued by and drawn to creative pursuits including fashion's eccentricities, a love for design, and visual displays of fashion. Equipped with a BA in Communications and a minor in Sociology from Fordham University, I have come to appreciate the nuances of gender/cultural/societal trends and strive to translate them into an appealing art form for a specific client-base. Having a keen understanding of the essence of each product as well as an appreciation of what the client desires helps me achieve my ultimate goal which is to have a genuine connection with my audience.
My motto in styling and life has always been "less is more."
Article continues below advertisement
Gianna's Instagram, which has over 5,800 followers, is private.

Article continues below advertisement
You can check out her blog, which is a series of photographs taken in different parts of the world (Norfolk, Tulum, Palm Beach, and Amagensett)
So to recap, here's everything we know about Gianna Santos: She works at beauty brand Violet Grey, she's from New York, she's super artsy and talented, and she is super-super-super private on the internet. Like, not even a social media trace (not one that's public at least).
Jonah and Gianna are moving to Santa Monica.
According to Variety, Jonah recently purchased a $6.77 million home on the west side of Los Angeles. It's 3,102 square feet and gorgeous — you can check out photos here. It's unknown whether Gianna also has a home in New York, but it looks like they'll at least be sticking around part-time in Los Angeles.