'American Idol' Hopeful Kimmy Gabriela Covers All Your Favorite Songs
Fans are quickly obsessing over 'American Idol' hopeful Kimmy Gabriela. So, what do you need to know about this singer? Keep reading!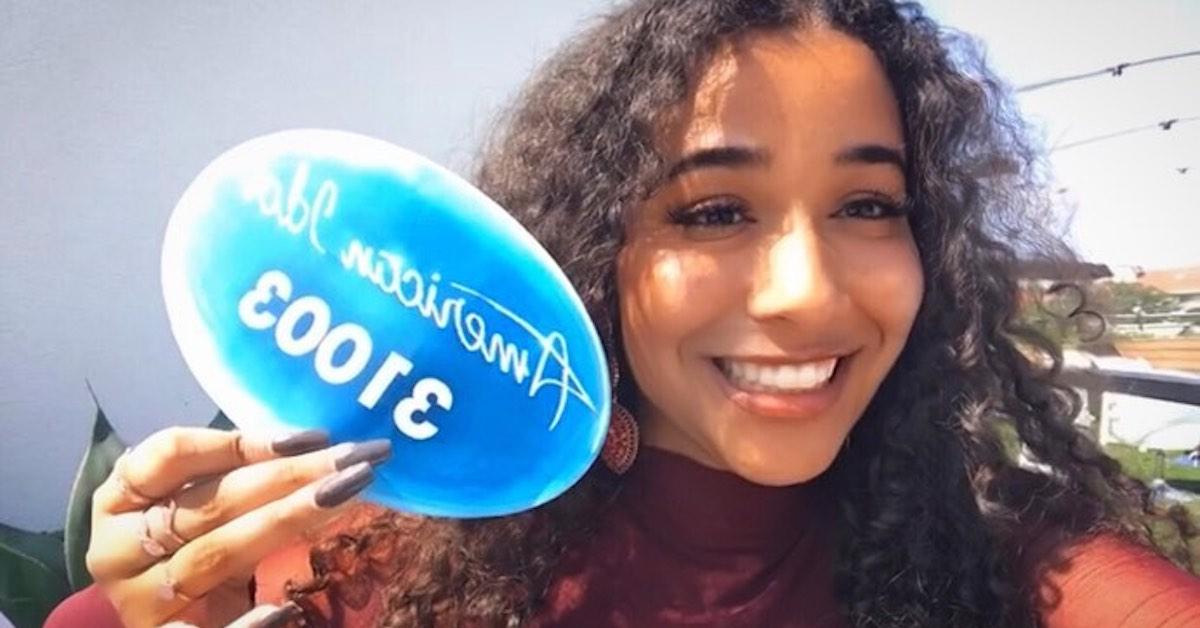 Well, wow. Just when we thought we couldn't be more obsessed with an American Idol Season 18 contestant, we meet Latina cutie Kimmy Gabriela, and now we are Team Kimmy all the way.
Article continues below advertisement
Lakeland, Fla. native Kimmy Gabriela managed to wow America before viewers even got to watch her audition, because her singing is featured in the American Idol promotional teaser that was released in December.
Around the one-minute mark, you can hear the range of this incredibly talented vocalist and see all of the judges shower her in praise.
If you're anything like us and Kimmy is your newest obsession, keep reading for everything you need to know about this American Idol hopeful—including how to follow her on social media, and how far she makes it in the competition.
Article continues below advertisement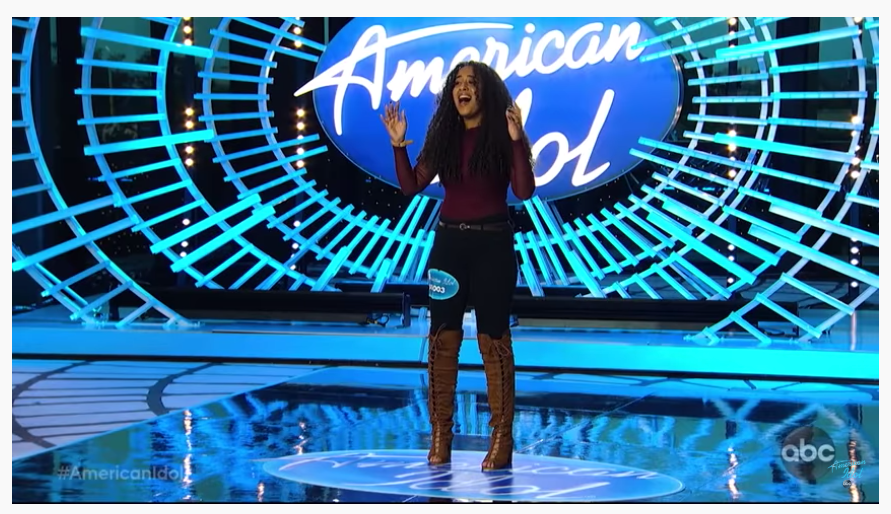 Thanks to her incredible voice, Kimmy has nearly 100k followers on Instagram.
Soon after we caught Kimmy Gabriela's audition on American Idol, we ran to find her online and were shocked to see that she had already amassed an impressive following of 97.1k on Instagram (@kimmygabriela__).
Article continues below advertisement
And it's not hard to understand why. While Kimmy does post the occasional cute selfie, the majority of her Instagram posts are videos of her incredible vocal performances. With each one, she covers a new earworm, and even generously invites her followers to suggest what they want to hear her sing.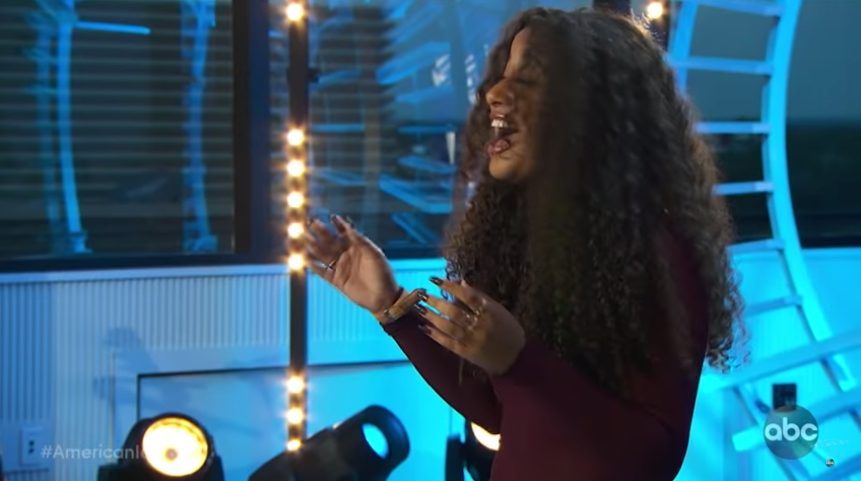 Article continues below advertisement
"Just doing some videos for fun, nothin too serious ;)," Kimmy writes by way of bio, and we're living for the breezy chill she emanates, as well as the fact that she can literally make any song sound amazing, from Radiohead's "Creep" to The Weeknd's "Call Out My Name" — in Spanish!
When her followers told her she needed to become famous, namely by taking her incredible vocal talents to a competition show of sorts, it seems she beat them to it. "You guys are always telling me I should try and go out and chase my dreams and audition for a show so... I did!" she wrote on Jan. 17.
Article continues below advertisement
"You guys have no idea how much your kind words and support mean to me and I'm so excited to share this experience with you all!," she continued.
Article continues below advertisement
How far along does Kimmy Gabriela make it on 'American Idol'?
Kimmy is just getting started showing off her incredible voice to American audiences. Keep reading for some spoilers about how far she makes it in the competition show but if you want to enjoy American Idol live, this is a good place to stop reading.
So, for you curious folk: Kimmy Gabriela wows the judges at her audition, and makes it to the Top 40. Once there, she sings "Sorry, Not Sorry" by Demi Lovato and does so well she lands among the Top 20 contestants.
Article continues below advertisement
We absolutely cannot wait to see the next few weeks of American Idol and watch Kimmy advance all the way to the top. While it's impossible to say just yet whether she will end up taking home the title of "American Idol," it certainly seems possible from where we're sitting.
New episodes of American Idol air Sundays at 8 p.m. on ABC.