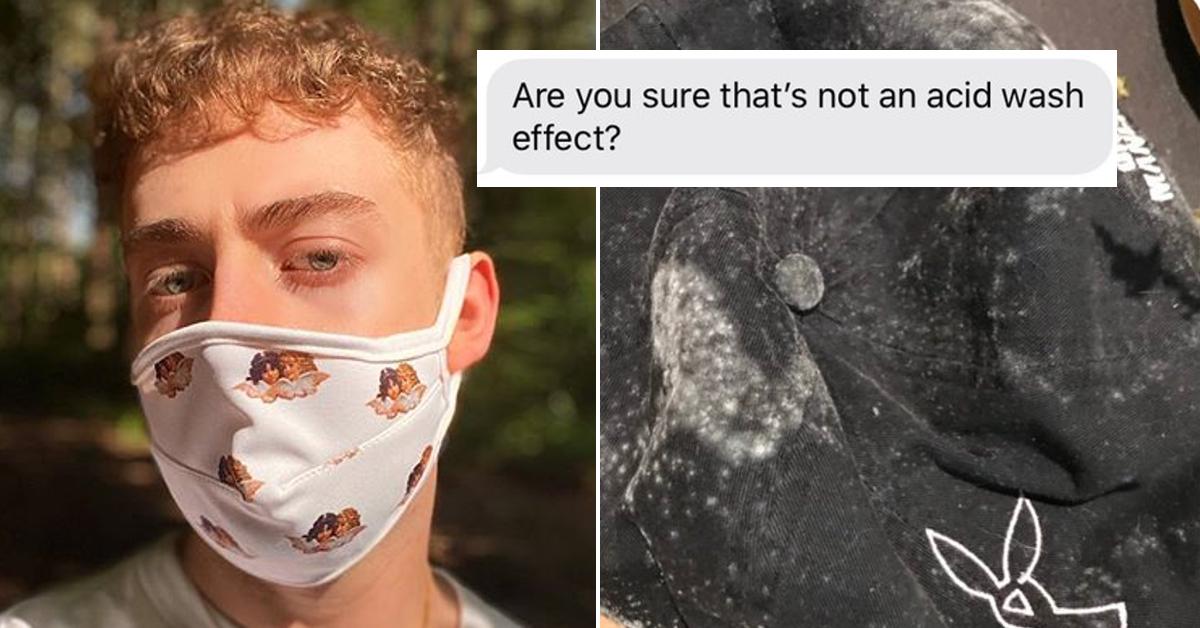 Landlord Tries Convincing Tenant Their Mold Is "Acid Washed" Clothing
By Mustafa Gatollari

Aug. 23 2020, Published 1:16 p.m. ET
The COVID-19 pandemic has unfortunately shown the true colors of a lot of landlords and property management companies. While many would argue that our country's take on owning property, especially in areas that are full of better job opportunities for hopeful employees, is stacked against individuals who aren't independently wealthy — thus creating widespread problematic living situations — there's still no excuse to be a crappy landlord.
Article continues below advertisement
Yes, there are some great exceptions to this rule who've viewed rental property income as passive and still managed to pursue other means of financial procurement and were smart enough to save enough cash for a "rainy day" because they have the luxury to do so. There are plenty of stories of helpful landlords who've been gracious enough to drop rental prices for their tenants and who worked tirelessly to secure government assistance in this trying time.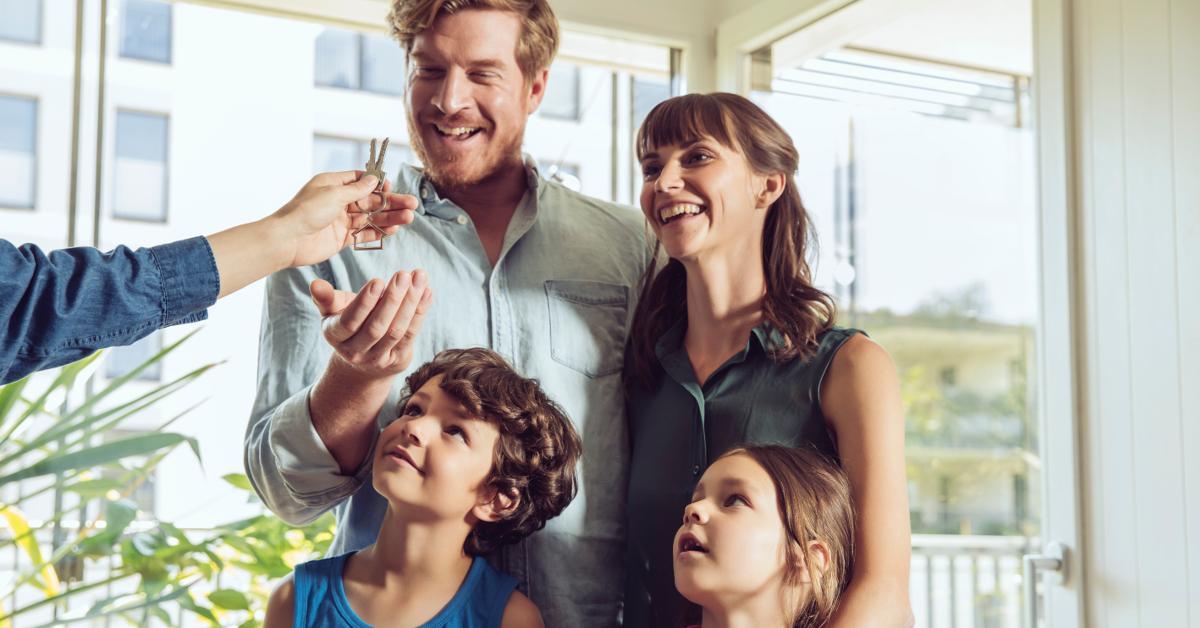 Article continues below advertisement
But there are some who were pretty heartless and either threatened eviction or engaged in generally petty landlord behavior. It could be argued that this had more to do with their character than the COVID-19 pandemic causing them to act all crazy. After all, here are plenty of landlords who do the absolute minimum when it comes to maintaining the properties that they collect money from —  and getting them to do any quality work whatsoever is like pulling teeth.
Whether it's updating amenities, fixing a toilet, or, in the case of this tenant, eliminating mold so they can live in their apartment safely, there are some terrible property owners out there.
Jacques Lachetta screenshot his unbelievable text conversations with his landlord, demonstrating how severe the mold situation in his apartment had become.
Article continues below advertisement
In the texts, he provided a photograph of how the mold was now covering his clothing, ruining his property but also potentially threatening his life. The capacity for mold's adverse effects on one's respiratory system is immense, and can certainly be compounded by COVID-19. So let's say Jacques contracted the coronavirus and then breathed in said mold — the fungal infection, coupled with the pandemic could very well kill him.
Article continues below advertisement
This was his landlord's response: "Are you sure that's not an acid wash effect?"
Jacques provided other pictures of the mounting mold issue in his apartment, which not only grossed out several people on Twitter, but spurred them on into giving him some sound legal advice.
Article continues below advertisement
Im pretty sure I remember reading soe@where that you can take your landlord/ex-landlord to court for mold that affects your health - you have the photos too.

I lived in a flat with black mold and was sick for 5 years - I was told it was Fibromyalgia, but it turns out it was mold

— BLM Sheppard (@DinobotTwit) August 23, 2020
Many told the young man that he could not only get his deposit back from the landlord, but he could probably sue the property owner for endangering his health and not taking his demonstrably legitimate issues seriously.
Article continues below advertisement
If you are currently living with these conditions and your landlord won't do anything about as I was in the same position a few years ago.
I will do a small thread for the things I did that helped.

— Tobes (@tobes_music) August 22, 2020
Imo this isnt safe, you shouldnt live with mold at all, painting over it does NOT remove the mold. If the mold is on drywall it should be removed completely, from the pics he provided, the best route would be to find another place to live, no place is worth risk to your health.

— Colloco (@Thinkgametalk) August 23, 2020
Article continues below advertisement
Other people started sharing their own landlord horror stories. Like one woman who, after telling their landlord that the boiler in their building wasn't working, was told to use an electric kettle to heat water for their personal needs or to just use the shower at her gym as she had a fitness club membership.
This was my landlords response to no working boiler for 40 days. He also told us to shower at a gym none of us had memberships for. Landlords should not exist. pic.twitter.com/dJQ9LqhV5w

— Anna Horlick 3.5%🌹 (@AnnaHorlick) August 22, 2020
Article continues below advertisement
Also throwback to me telling a landlord we had actual human feces coming up the drain into the shower and they said they couldn't possibly have known about this. We contacted past tenants and they had also reported it so they were well aware and just didn't care 🙃 pic.twitter.com/4luTsiCpOI

— Yellie (@itwontcostmuch) August 23, 2020
Landlords themselves chimed in who were abhorred by the man's response to Jacques, stating that they take their tenant's claims very seriously and always make sure that their buildings are up to code.
Article continues below advertisement
Unbelievable. As a landlord myself, this is appalling. I go out of my way to make my tenants happy, and ensure they have a nice safe place to live. If it's not illegal for him to refuse to fix this, it should at least weigh on one's human conscience to do something about it.

— Kevin (@Dradjoon_Roar) August 22, 2020
We have a roach problem and our landlord refuses to get an exterminator. Also, we can't push him on it in fear of him raising the rent he's been thinking about doing, recently. Honestly. Fuck landlords. Always doing the bare minimum.

— Piotr 🦦 (@PieOtter) August 22, 2020
Article continues below advertisement
Turns out a lot of people have had issues with mold and this one Twitter user shared their own personal problem that resulted in them not only getting the problem fixed but enjoyed a huge reduction in their monthly rental costs.
In Canada, your landlord can get a big fat lawsuit. Almost similar to my condition two years ago, our landlord immediately fix the mess and drop our rent to a significant amount. pic.twitter.com/XNR9RHyit6

— Rain(er) 🍁 (@bett3r) August 22, 2020
Article continues below advertisement
Conversely I rented my flat (whilst being a tenant myself) to someone who didn't pay rent for 8 months, dealt drugs from the flat, made everyone else in the building's life a living hell and threatened me. Goes both ways sometimes

— Richard Leigh (@RichardL73) August 22, 2020
For the most part, everyone was telling Jacques to get out of the apartment ASAP to avoid any potential health problems.
Article continues below advertisement
It can't be healthy living somewhere with *that* level of mould, surely?

— マクギネス デビッド (@formallyhuman) August 22, 2020
I do water damage restoration and mold remediation...you better sue the fuck outta the landlord because for mold to be that bad all over something major is happening and he'll file an insurance claim and get denied coverage for negligence

— julio plantain (@zachinabottle) August 22, 2020
Have you ever experienced a situation with a landlord as bad as this? If you're having issues with your rental, you can check out your specific state's tenant's rights by going here.