Here's How You Can Get 'Lego Star Wars: The Skywalker Saga' Before It Comes Out
Whoever thought of doing video game crossovers with Lego sets definitely should have gotten a raise if they haven't already. We all loved both growing up as kids. Now that we can enjoy our favorite aspects of both at the same time, various games have been created that have captured the hearts of fans everywhere.
Article continues below advertisement
A number of Star Wars games have already gotten the Lego treatment and another one will soon be coming to join their ranks. The latest to do so will be Lego Star Wars: The Skywalker Saga, which is scheduled to be released on April 5, 2022. Here's what we know about where and when you can preorder the game and if you get anything in return for your efforts.
Here's where you can preorder 'Lego Star Wars: The Skywalker Saga.'
Luckily for Star Wars and Lego fans, you can preorder this latest crossover right now. Although some of the options are already sold out, you can get your copy of the game for certain platforms before the release date at GameStop, Best Buy, and Amazon. But if you're looking for something for free along with the game, your best bet is to buy it through Best Buy,
Article continues below advertisement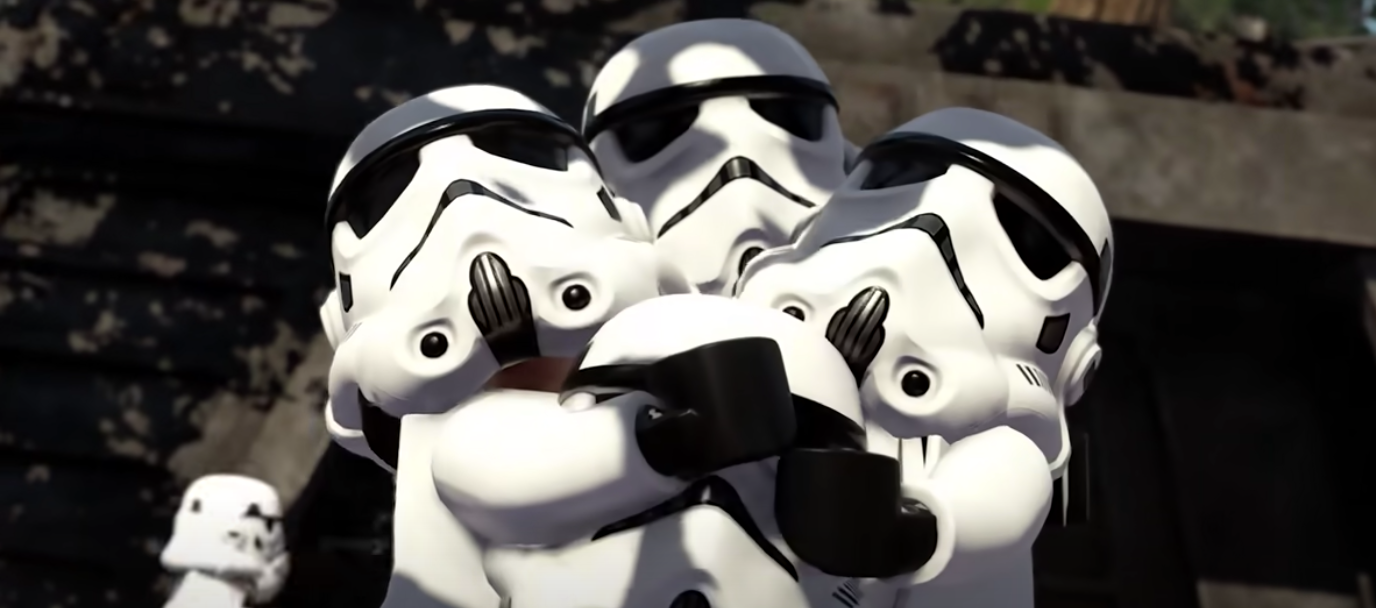 Through each of these retailers, you can buy standard and deluxe versions of the game for the Xbox Series X and Xbox One consoles, PS4 and PS5, and the Nintendo Switch. But Best Buy gives you an additional SteelBook case when you purchase through them. For many fans, these have become collector's items and are an eye-catching way to display your favorite games.
Article continues below advertisement
What is 'Lego Star Wars: The Skywalker Saga' about?
While other previous games have had a central focus, this game will take you along on the journey through all nine of the Star Wars saga films. According to the game's overview, fans start out by choosing which part of the trilogy they want to start out with. It doesn't matter where you begin, because either way you'll be playing as many of your favorite characters, facing off against enemies in the heat of battle, and breaking apart lego objects as you go.
Article continues below advertisement
According to the overview (above), if you've ever wanted to be a part of the Star Wars Saga but in a Lego world, this is the game for you. As you progress through it, you'll be able to unlock various planets to travel to and explore. Plus, that means you get to travel through and fight in Lego space. For some people, that's enough of a reason to get a copy of the game.
Just based on the overview, there are hours of fun, laughs, and battles that you'll need your trusty lightsaber for. But don't think that this will be the only weapon available to you. All of your favorite tools will be in your arsenal over time and you will need to use all of them if you hope to defeat all of the enemies that will be in your path.