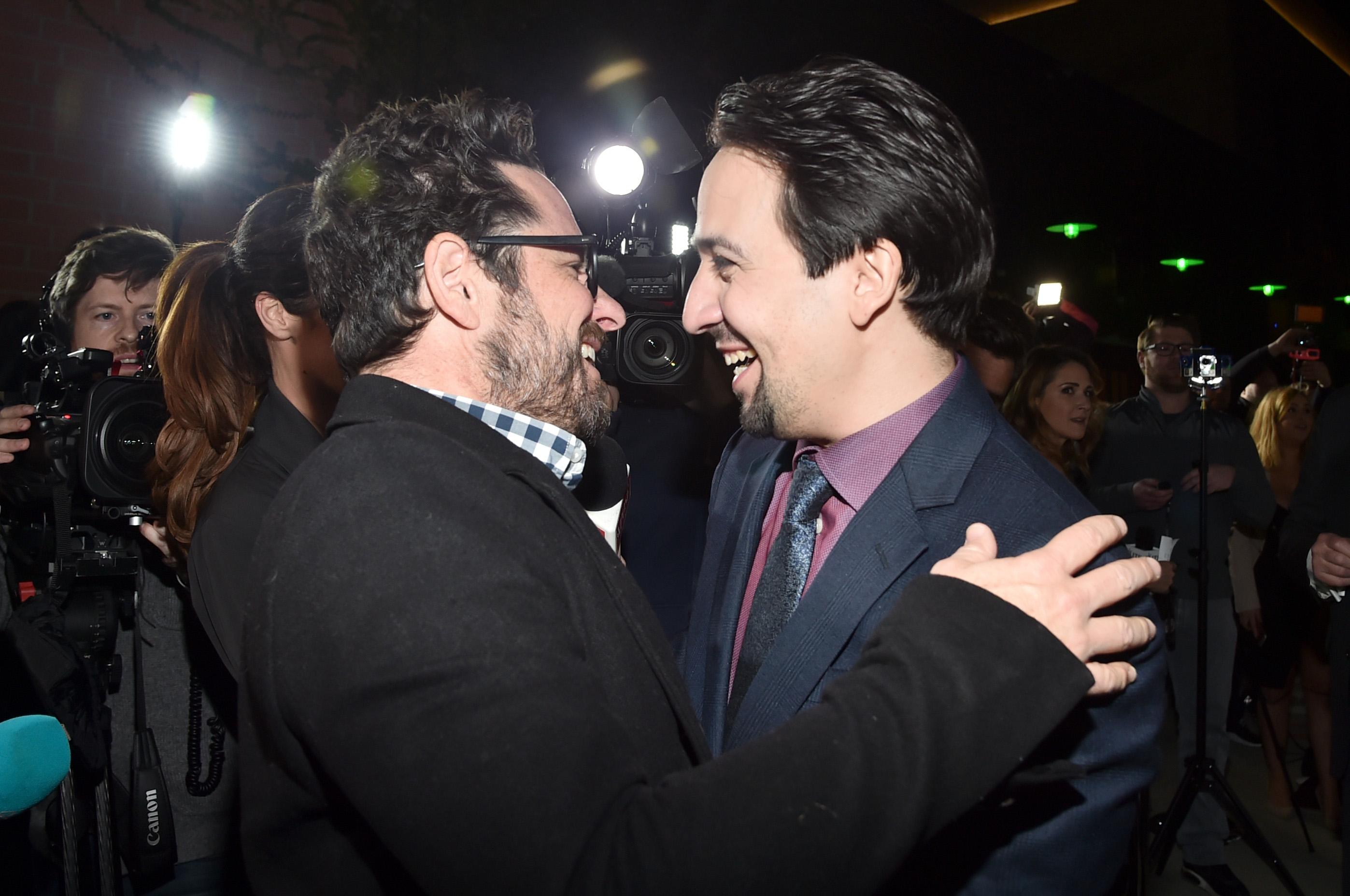 Lin-Manuel Miranda Finally Admits He Wrote Music for 'Rise of Skywalker'
Apparently Lin-Manuel Miranda has been sitting on a secret for a while now that he's been eager to get out. The Hamilton creator officially confirmed that he once again worked with J.J. Abrams to create music for Star Wars. Although he has not yet confirmed exactly what he composed, he does say that he wrote music for "a planet" in Rise of Skywalker.
Article continues below advertisement
Lin-Manuel Miranda entered the Star Wars universe once again.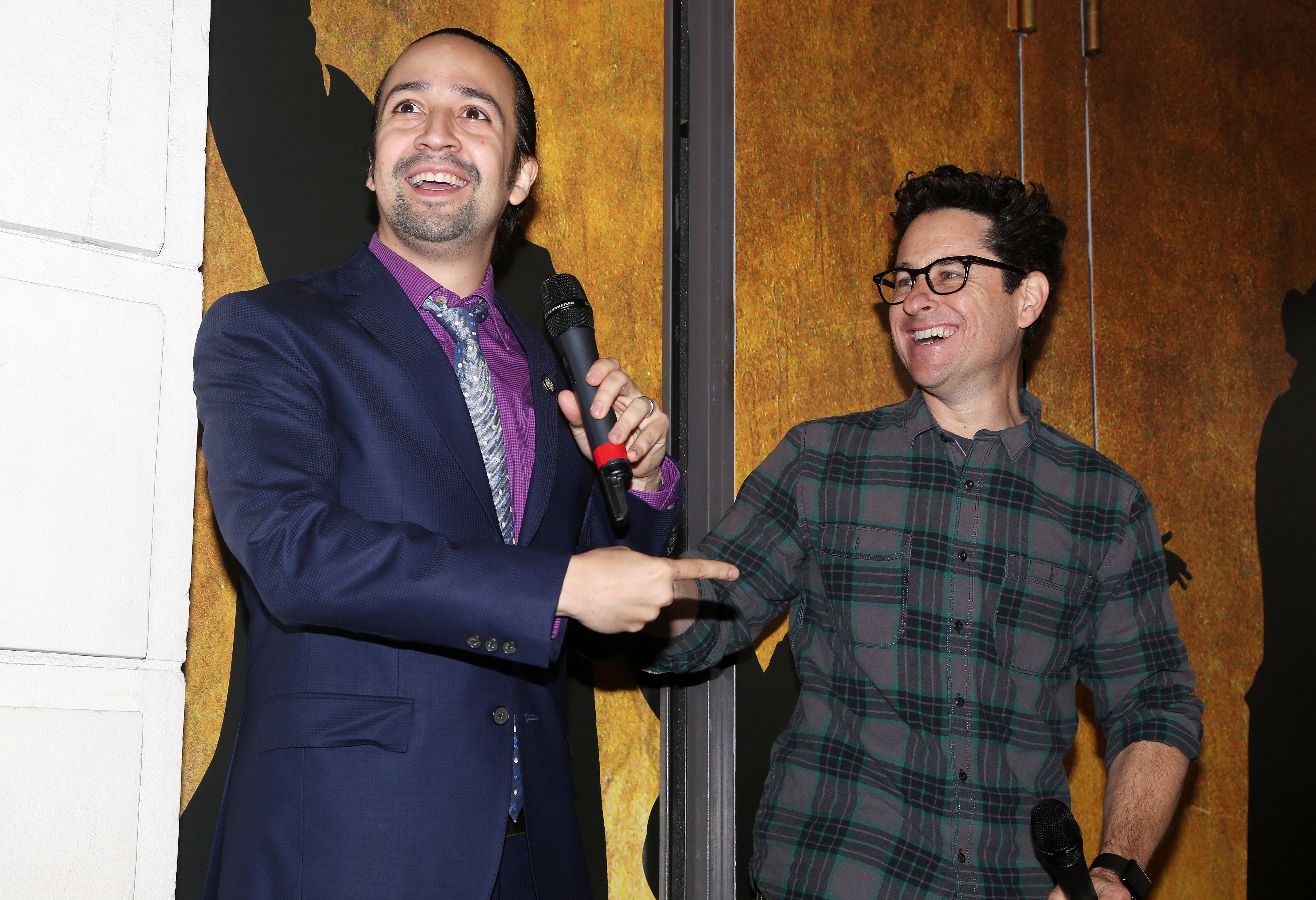 Article continues below advertisement
The song was written in Huttese, Jabba the Hutt's native tongue. According to Lin, it technically translates to "No, lover lover, it wasn't me" making it "a Shaggy intergalactic remix."
After a fan spotted Lin's name in the music credits of Rise of Skywalker, he confirmed the news on Twitter that he and J.J. once again collaborated. He didn't say much about the composition, simply saying that it was for "a planet" and that you can dance to it. The note that it's for a planet isn't particularly helpful, considering that there's at least five planets in the film.
Article continues below advertisement
The music might not be the only thing Lin contributed to the film.
When he confirmed the news of his new music in the film, he also shared an image of him and J.J. in which Lin appears to be in a Resistance fighter uniform. The pair seem to be on set together. The photo may be a confirmation that he will indeed have a cameo in the movie, which was a theory that fans have had since November.
Article continues below advertisement
Lucasfilm shared a video that was both a celebration of Star Wars in pop culture and a behind-the-scenes look at Rise of Skywalker. Around 53 seconds into the video, Lin can be spotted with Star Wars newcomer Naomi Ackie, who plays Jannah.
The In the Heights creator was also wearing a costume that looks a lot like a Resistance fighter, which sparked speculation that he'll have a role in the film. At least he was expected to have a cameo.
Article continues below advertisement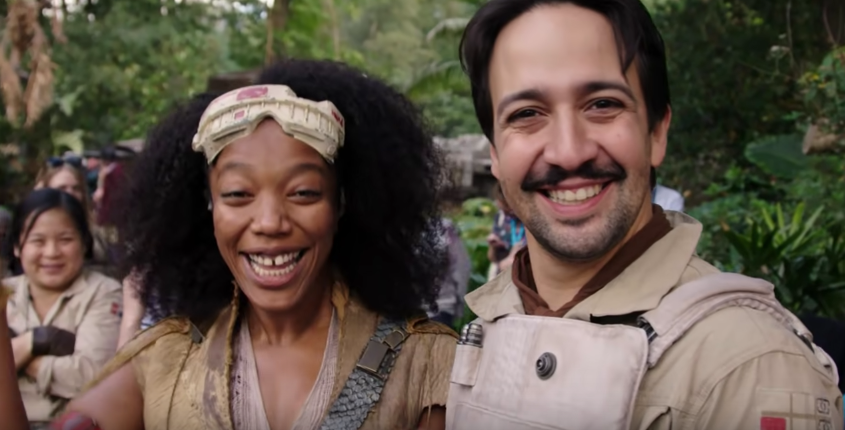 Lin has been added to the ranks of stars cameoing in the Star Wars sequel trilogy. 
Daniel Craig appeared as a Stormtrooper in The Force Awakens, while Simon Pegg played Unkar Plutt of Jakku. Kevin Smith also voiced a Stormtrooper in the movie. The Last Jedi had several more celebrity appearances, including Justin Theroux, Edgar Wright, Joseph Gordon-Levitt, and Carrie Fisher's dog Gary.
Article continues below advertisement
Tom Hardy was also supposed to have a cameo in The Last Jedi but his Stormtrooper with a southern accent was deemed a little too strange to be in the film and was ultimately cut. Prince Harry and Prince William also played Stormtroopers in this scene, so they also ended up getting cut from the movie as well.
We'll have to wait and see exactly what Lin will be playing and whether his Resistance fighter is a cameo or a bigger role. Star Wars: The Rise of Skywalker is in theaters Dec. 20.