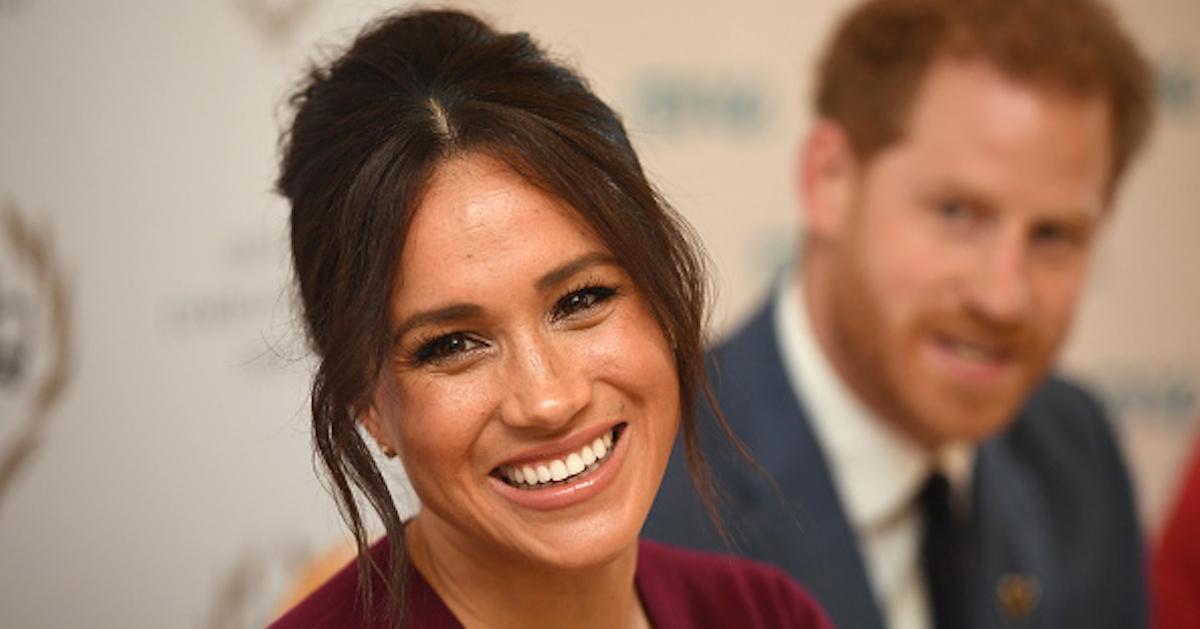 Meghan Markle Just Debuted a New Hairdo and Fans Are Saying She's Never Looked Better
Even those who don't understand the fascination with the Royal Family can agree that Meghan Markle aka the Duchess of Sussex has gotten a bad shake in the press ever since she began publicly dating Prince Harry in 2017. Her race, family, acting career, and basically every move that she makes, has been scrutinized by the British press, and it's gotten so bad that Prince Harry has taken legal action against certain media outlets, and he's pleaded with the public to be kinder to his wife.
Article continues below advertisement
Finally, Meghan is beginning to get the positive press attention that was always afforded to Kate Middleton, the Duchess of Cambridge. Meghan Markle's new hair, which she debuted outside of an event for gender equality, is getting recognition from the public as her best look ever.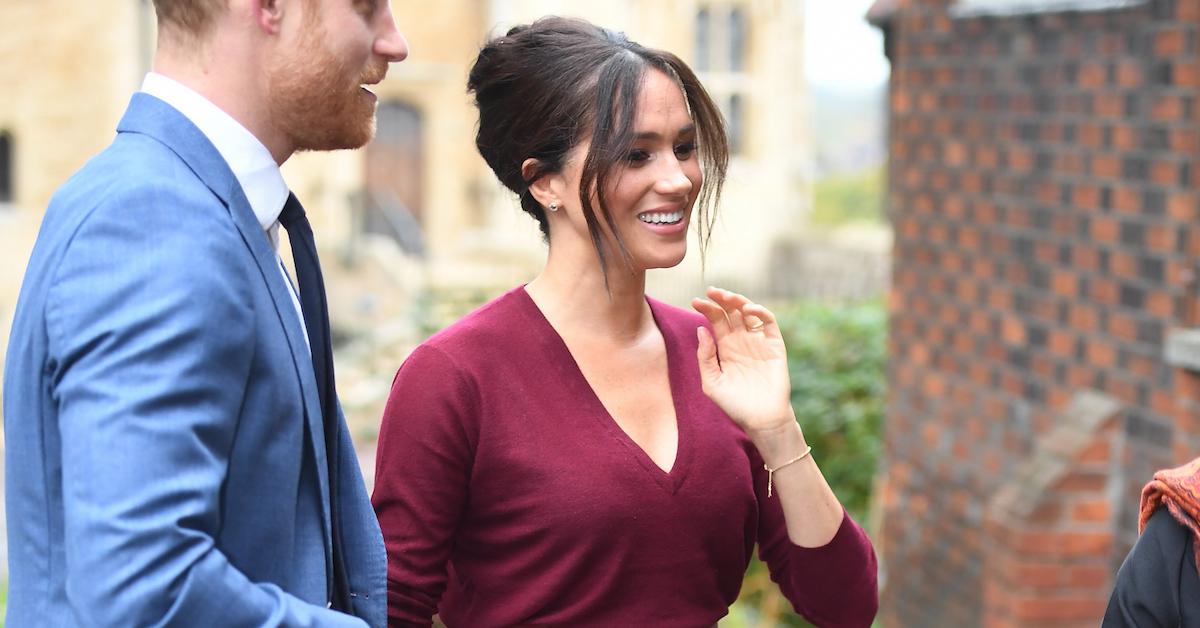 Article continues below advertisement
Meghan Markle's new hair is an unconventional beehive.
Every time Kate Middleton or Meghan Markle steps out for a royal engagement, their looks are picked apart by the press, either for being great or for missing the mark. The elements of their outfits — from their coats to their shoes — usually sell out within a few hours of each public appearance.
Meghan generally wears her hair down, with a slight curl and a middle part, though she wore it in a low, messy bun for her nuptials to Prince Harry. So when she stepped out for the gender equality discussion with The Queen's Commonwealth Trust and One Young World with a completely different look altogether, fans were shocked (in a good way).
Article continues below advertisement
Her new look appears to be a cross between a modern beehive and a French roll. She took a few pieces out in the front to frame her face, which were curled at the ends.
Meghan also made headlines for another part of her outfit: her red leather skirt. The material is slightly unconventional for the royal family, though Queen Letizia of Spain wore the exact same skirt just a day before Meghan.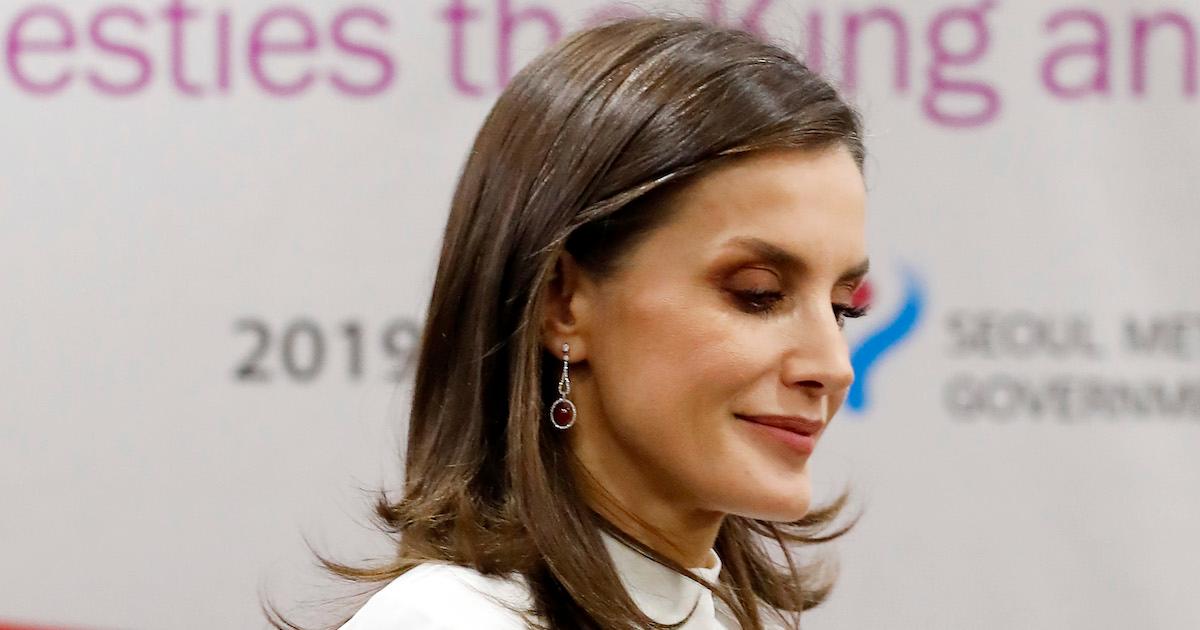 Article continues below advertisement
Many British politicians signed an open letter defending Meghan against the press.
Meghan is also making her presence known in the British government. After detailing her struggles with the way she's been portrayed in the press, 78 women in the British Parliament have drafted and signed an open letter asking the press to cease putting out misleading stories about the duchess.
"As women MPs [Members of Parliament] of all political persuasions, we wanted to express our solidarity with you in taking a stand against the often distasteful and misleading nature of the stories printed in our national newspapers concerning you, your character and your family. On occasions, stories and headlines have represented an invasion of your privacy and have sought to cast aspersions about your character, without any good reason as far as we can see," the letter says.
Article continues below advertisement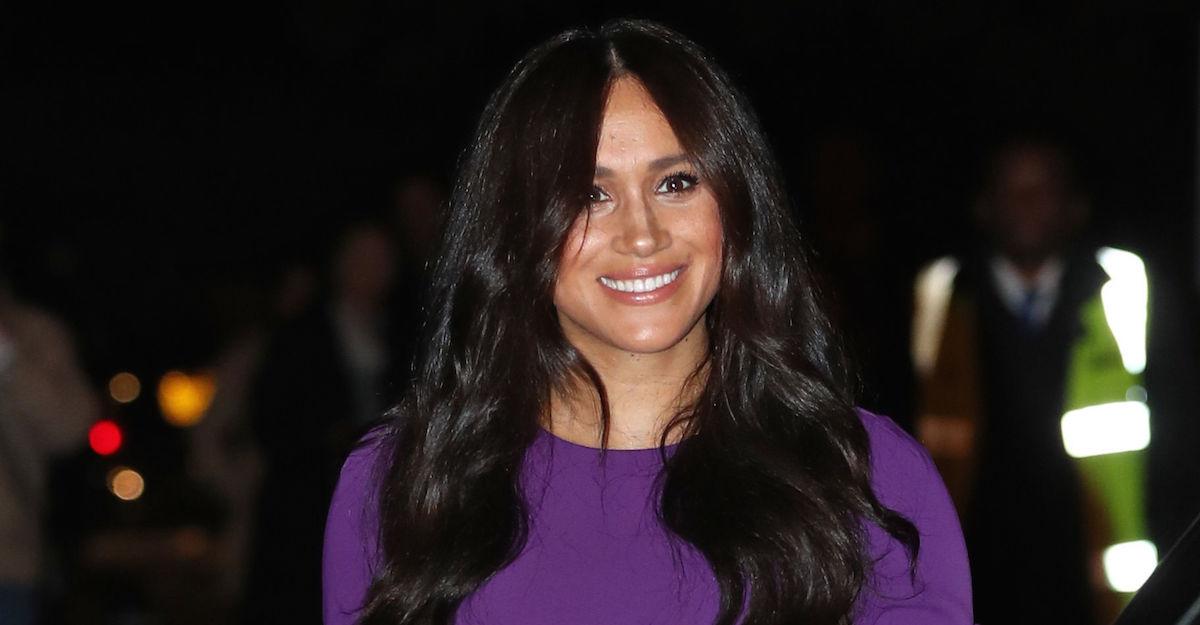 The letter also suggested that many of the "misleading" stories written about Meghan have "outdated, colonial undertones." The royal family, including Meghan and Harry, have yet to comment on the open letter (which is to be expected) but hopefully this is one step in the right direction for Meghan to get some relief from the media.