New Year's Fireworks Are Canceled Pretty Much Everywhere This Year
New Year's Eve is looking very different this year, but that doesn't mean there aren't still ways you can celebrate and ring in 2021!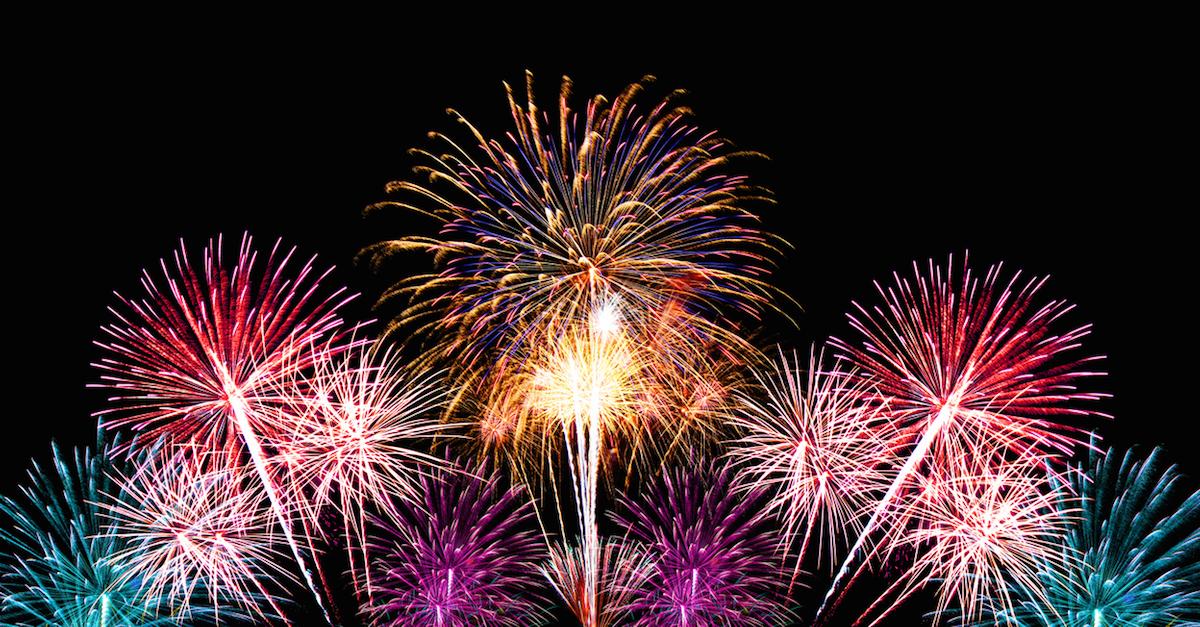 While New Year's Eve happens to be one of my favorite holidays, it's more stressful than fun for some — between making plans and fulfilling personal "expectations," there's a lot that goes into making it magical. And after the year we've all had, it definitely feels like this year's celebrations carry much more weight than usual. If you're looking to do something low-key this year, fireworks are always an undeniably fun and (and seriously chill) option.
Article continues below advertisement
Unfortunately, it looks like most fireworks shows are canceled for 2020. Many cities are only doing digital events or TV-only shows, though some are hosting drive-in events that you can view from your car. However you end up ringing in the new year, please do so safely! In the meantime, here's a roundup of fireworks events and some alternatives for 2020.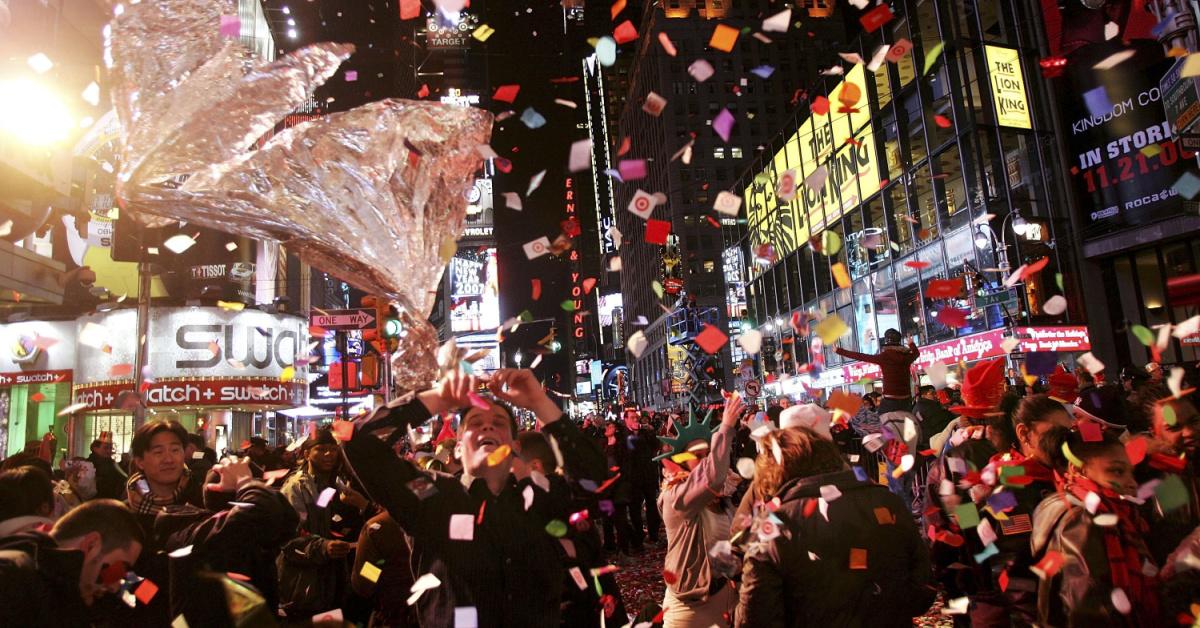 Article continues below advertisement
1. New York City: Prospect Park Fireworks (Canceled for 2020)
Usually, Prospect Park Alliance puts on legendary fireworks every New Year's Eve at Prospect Park's iconic Grand Army Plaza. This year, however, the fireworks show is canceled due to the pandemic.
You can still watch the famous ball drop in Times Square via live broadcast, though. There's even an app you can use to feel as though you're actually in Times Square, just without any of the crowds or cold weather — kind of a win-win if you ask us.
Article continues below advertisement
2. Los Angeles: Marina Del Rey Fireworks Glow Party (Canceled for 2020)
In non-2020 years, Angelenos can enjoy free fireworks shows in Marina Del Rey, Long Beach, and at Disneyland, Knott's Berry Farm, and Universal Studios Hollywood. Not so this year, unfortunately.
Article continues below advertisement
3. Chicago: Fireworks at Navy Pier (Canceled for 2020)
Chicago's Navy Pier fireworks show is yet another iconic performance that won't be taking place this year. Actually, the entire pier closed down in September of 2020 due to restrictions and budgeting issues but plans to reopen in the spring of 2021.
As an alternative to the fireworks, you might enjoy watching NBC 5's "New Year's Eve Chicago" show, which will be recorded from the LondonHouse Chicago rooftop and features celebrity appearances. It airs starting at 11:30 p.m.
Article continues below advertisement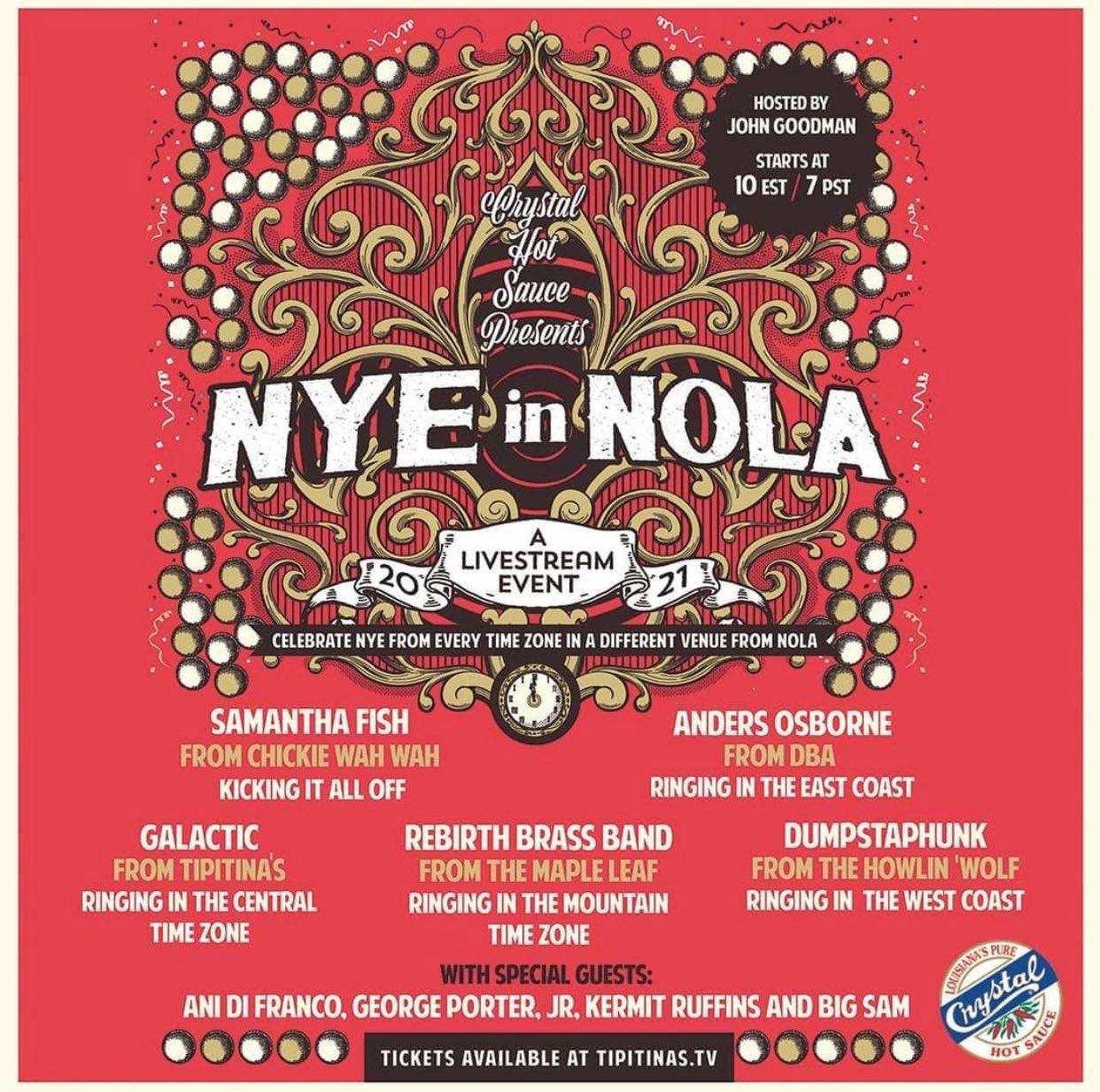 4. New Orleans: Jackson Square Fireworks (Canceled for 2020)
Every year, the Crescent City Countdown Club puts on a NOLA New Year's Eve celebration. At midnight, they drop a fleur-de-lis (a classic NOLA symbol) from the top of JAX Brewery and then proceed to set off fireworks over the Mississippi. This year, though — you guessed it — the event has been canceled.
Article continues below advertisement
Instead, you might enjoy the NYE in NOLA Livestream presented by Crystal Hot Sauce and Tipitina's. It's hosted by John Goodman and features performances by Galactic, Rebirth Brass Band, Dumpstaphunk, Anders Osborne, and Samantha Fish. They'll all be streaming from different NOLA venues. Could be fun!
5. Boston: Fireworks on the Harbor (Canceled for 2020)
Last year, those living in Bean Town could head to the harbor at midnight for a giant fireworks show. It doesn't look like fireworks are happening this year (surprise, surprise), but the Boston Harbor is hosting an ice sculpture walk. It's a totally free, self-guided stroll along the harbor featuring impressive, hand-carved ice sculptures. The event will take place between 1 p.m. and dusk on New Year's Eve. Please remain socially distanced and wear a mask if you choose to attend.
Article continues below advertisement
6. Seattle: New Year's at the Needle (Virtual Only for 2020)
While there are no in-person events at the Space Needle in Seattle this year, you can still enjoy a striking visual display thanks to the brilliant minds behind T-Mobile New Year's at the Needle. The virtual show will be broadcast on KING 5 starting at 11:35 p.m. (it can also be streamed online). It will feature a stunning illusion of color and wonder surrounding the Needle and the sky above it.
New Year's Eve is looking very different for most of us this year, but we hope you still find some things to celebrate. At the very least, we can all agree that we're glad to see 2020 leave, right?