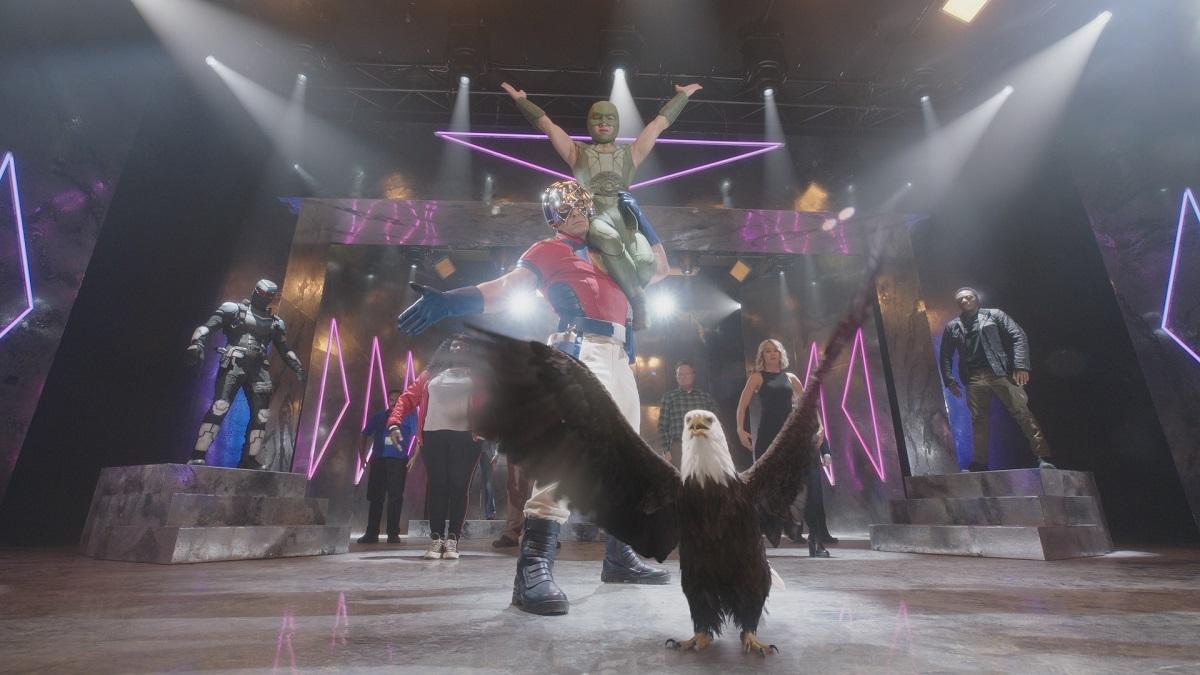 The Soundtrack for 'Peacemaker' Probably Sounds Kinda Familiar if You Know James Gunn
If you're reading this right now, then the Peacemaker theme song is probably stuck in your head again. The silly choreographed dance number and deadpan expressions somehow blend perfectly over the old-fashioned glam metal song to create an opening sequence that can only be described as uniquely and distinctly "Peacemaker." And for a director like James Gunn, the soundtrack for the series is more than just choosing songs.
Article continues below advertisement
Peacemaker follows the titular anti-hero, Christopher Smith (John Cena). Shortly after the events of The Suicide Squad, the irreverent and offensive Peacemaker is recruited into another task force in order to hunt down alien butterflies that have infiltrated human society. As he continues his violent quest for peace, he must try to get along with his new team while confronting his dark past. But even for a hilariously absurd hero story like this, music is essential to who Peacemaker is.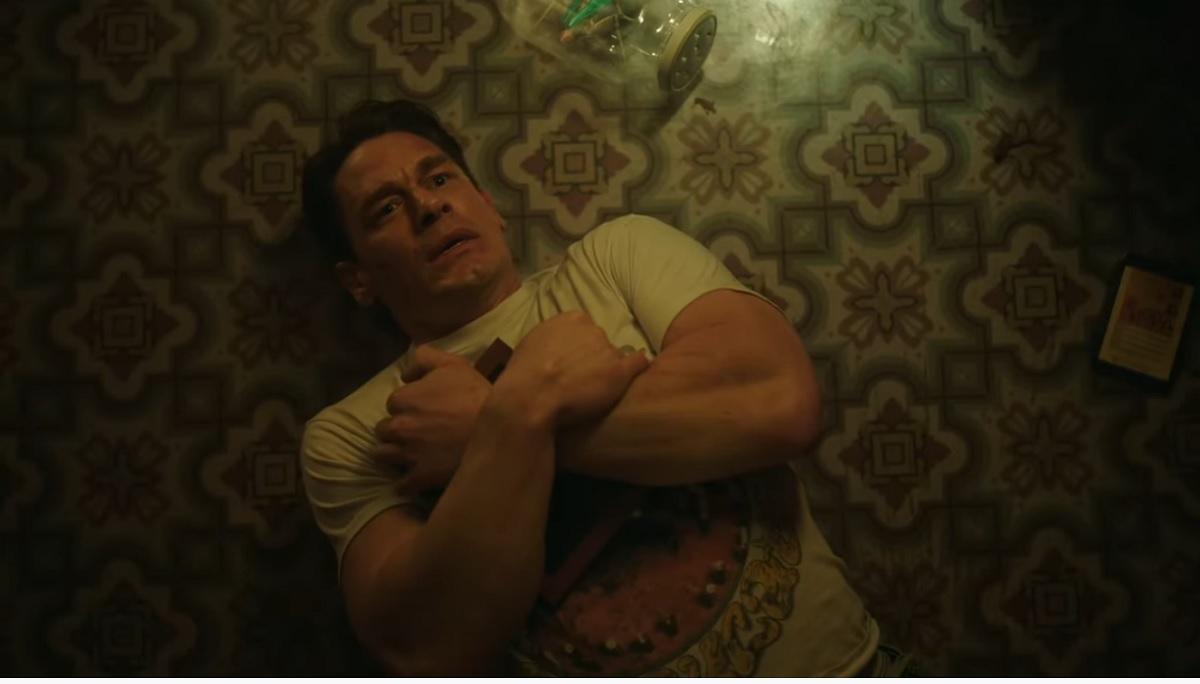 Article continues below advertisement
What's in the 'Peacemaker' soundtrack?
The guy who helped popularize a talking raccoon and a villain who shoots polka dots almost certainly has a unique sense of style when it comes to directing. Peacemaker director James Gunn received widespread acclaim for his work on Guardians of The Galaxy, setting the tone and formula for Marvel's A-rank B-listers. One of the most memorable elements of the first Guardians film came in the form of the "Awesome Mix Vol. 1," a collection of '60s and '70s songs featured throughout the film.
James would bring that same kind of energy and attention to Peacemaker. Whereas the Awesome Mix spoke to Star Lord's (Chris Pratt) love for his mother and grip on the past, Peacemaker's preferred playlist was crafted in open defiance to his father. Often, we see Peacemaker listening to glam rock, whether he's holed up with his emotions or hyping himself up for a mission. ScreenRant even recently compiled an ongoing list of songs featured in the series thus far.
Article continues below advertisement
The opening credits song is "Do Ya Wanna Taste It," performed by Norwegian glam rock band Wig Wam. Other songs include "I Don't Love You Anymore" by The Quireboys, "Don't Treat Me Bad" by Firehouse, and "Drag Me Down" by Santa Cruz. The show even features a cover of Foster the People's "Pumped Up Kicks" performed specifically for the show.
Of course, none of these songs are chosen randomly. As reported by GameSpot, James Gunn said that these songs speak to who Peacemaker is as a person.
Article continues below advertisement
"He loves hair metal because it speaks to everything his dad isn't," James stated. "It's androgynous. I think about Peacemaker bringing home a Hanoi Rocks album with the guys in the makeup and the fishnet stockings and everything else. Or bringing home a Mötley Crüe album with a satanic symbol on the front. Those are a direct affront to who his father is. So, the music is definitely something that belongs to Peacemaker as the series goes on."
When it comes to the opening credits, the dance number was crafted specifically to set the wild tone for the series.
"There's no real constraints on what we can do here creatively. We aren't your normal DC or Marvel superhero TV show. I think it's more a story about a sad guy who wears a costume and lives in a world of superheroes and has to compare himself to them, and we see how envious he is of them."
New episodes of Peacemaker stream every Thursday on HBO Max.