People Share Pics of Themselves Looking Identical to Their Parents
Genetics is a heck of a thing. Most people look like their folks, but for some, it goes beyond basic resemblance.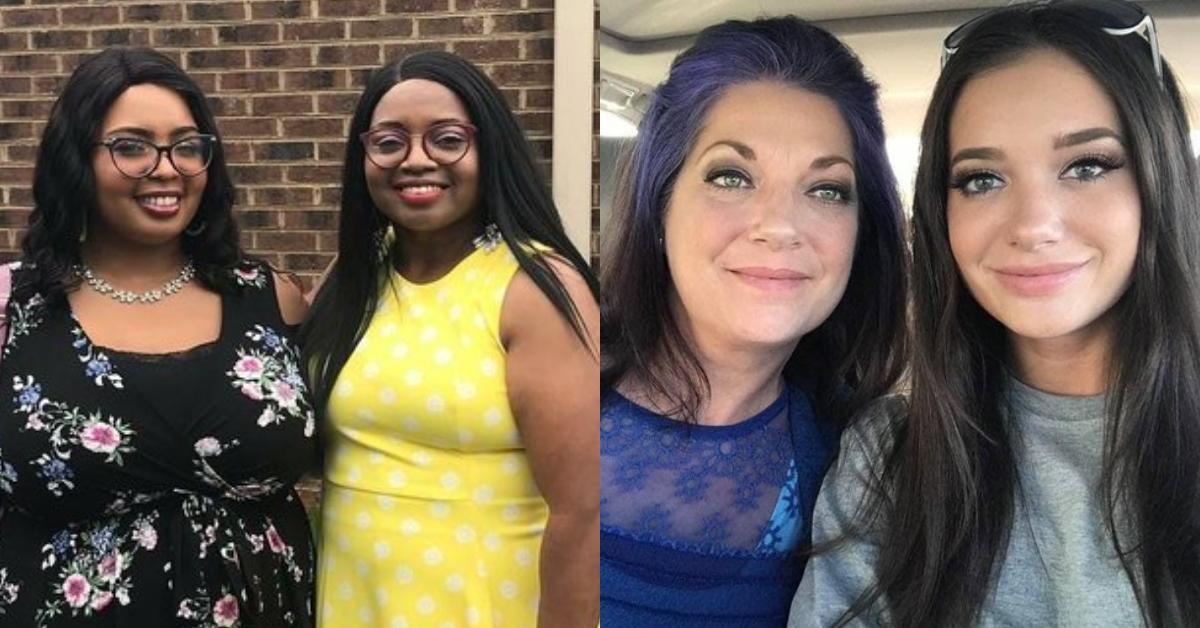 "Any of y'all look almost exactly like one of your parents?" asked Twitter user @nellychillin. A simple question, but one that prompted tens of thousands of responses. Genetics is a wild thing, and parents are amazing, and this thread was an opportunity to celebrate both. Needless to say, there are a lot of people who not only resemble their parents but look eerily like them. And they were eager to share their spooky level of resemblance with the world.
Article continues below advertisement
@Nellychillin started the thread by sharing a side-by-side of him and his father, and they look so much alike it's mind-blowing. They have the same hairstyle and facial hair, and even similar-shaped glasses! Soon, many others were joining in the fun.
This is uncanny. How can one person look exactly like her mom and exactly like her dad at the same time? She does, though.
Article continues below advertisement
I refuse to believe this is two people. This is one person now and the same person years earlier, and the two pictures from two different time periods have been superimposed onto each other. That's the only option.
Well, this is adorable. I wonder if they've looked so similar to each other their whole lives, or they've only really started looking alike as they've started to age.
Article continues below advertisement
These two have the same face! I feel like it's more common for girls to look like their moms and boys to look like their dads, but every once in awhile it gets flipped!
OK, not only do these two look exactly alike, but I literally cannot tell which one of them is the mom and which is the daughter. They legitimately look like twins! In a follow-up tweet, Ashley writes that she's on the left and her mom, who's 57 years old, is on the right! Those are some incredible genes right there.
Article continues below advertisement
"A bit" is probably the understatement of the century. These two are not just cut from the same cloth. They're cut from the exact same square inch of the same cloth. And they're so gorgeous! If my mom looked like that, and I was told I looked like my mom, I would be very pleased!
How cute are these two? Obviously, they look extremely alike, but the matching outfits for the glamour shots really push it over the edge! She's a true mini-me! And the resemblance hasn't waned a bit as they've gotten older.
Article continues below advertisement
Well, these are just some gorgeous women! And they look just like each other no matter what their hair color! I wonder if they always change their hair color at the same time. That would be an extra level of amazingness.
You think? You think? Girl, you and your mom have the same face, let alone the same smile. You can't deny the resemblance, and why would you?! Such amazing women! And that pup is pretty cute, too.
Article continues below advertisement
All this young woman needs is some purple hair, and the transformation will be complete. Wow she looks just like her mom. Even though they have different eyebrows, you can't deny the resemblance. Everything from below the eyebrows down is identical. My eyes keep going back and forth and I truly can't spot any differences.
So much is going on here. First of all, both of those guys look just like their dad. Second of all, they look just like each other. Third of all, when you realize that they are six years apart and not actually twins, your mind gets blown on a whole new level. Good genes! That's what that is.