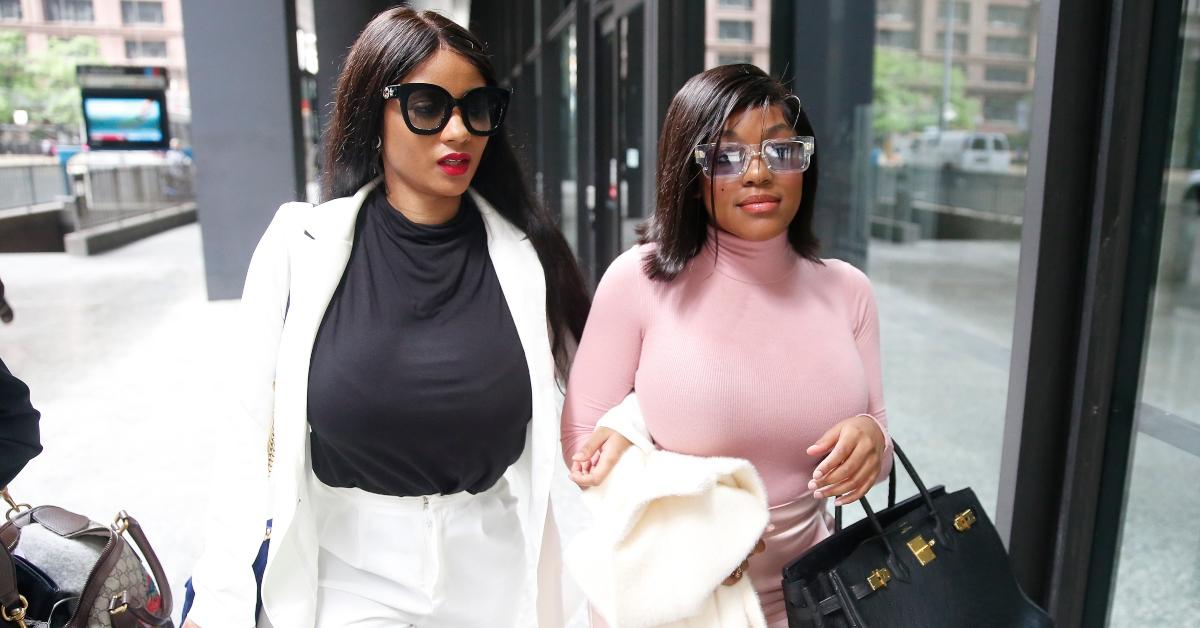 Everything We Know About R. Kelly's Girlfriends, Azriel Clary and Joycelyn Savage
For months, Joycelyn Savage and Azriel Clary have maintained a united front whenever it came to their shared boyfriend, R. Kelly. But according to recent headlines, the R&B singer's girlfriends are currently at odds. Only five months after R. Kelly's arrest on a whopping 18 charges, Joycelyn has been charged with domestic battery after getting into a fight Azriel at his Trump Tower condo.
Article continues below advertisement
The two women got into a heated argument that turned physical after Joycelyn threw the first blow, and most of it was captured on tape.
But thankfully, there were no serious injuries. How did this all begin? And what does this mean for the two women? Before we get into the details, here's what we know about R. Kelly's current girlfriends.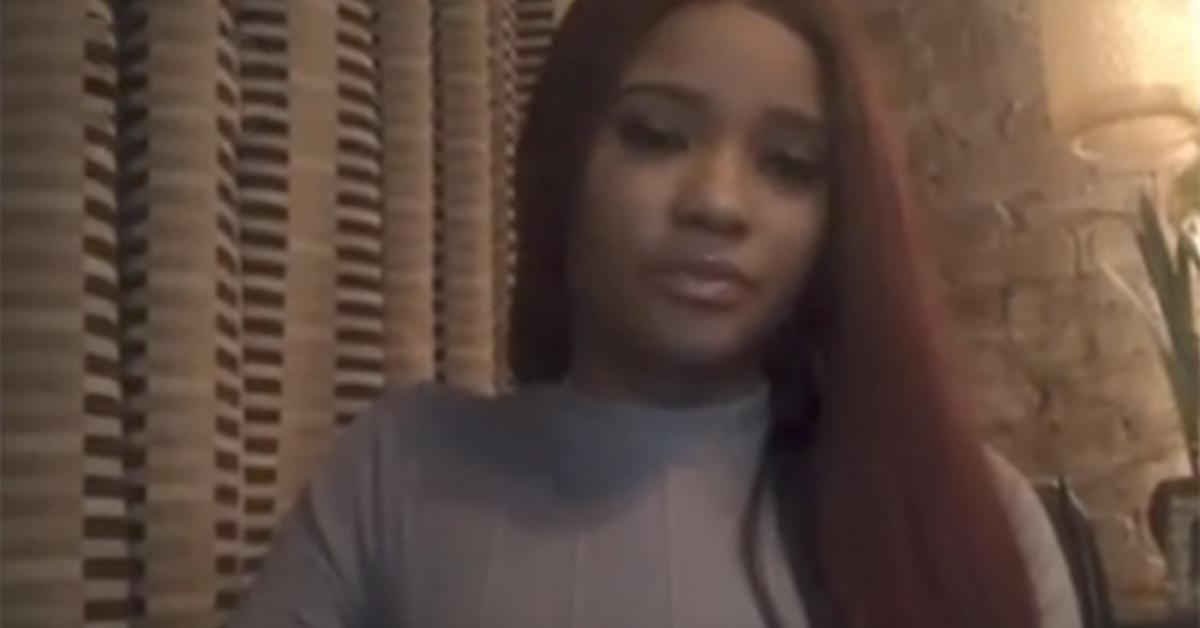 Article continues below advertisement
Joycelyn met R. Kelly at her parents' store in 2015.
The two first crossed paths at Joycelyn's parents' boutique in Atlanta, and they apparently hit it off right away. Her parents weren't too concerned about this because, by that point, the singer had already been acquitted of his child pornography charges.
Since she was an aspiring singer, he took her under his wing and the two got closer. But it seemed like the closer she got to R. Kelly, the more distant she was from the family. Her parents were initially under the impression that R. Kelly was only acting her mentor, but in reality, they had entered a romantic relationship. She started living with the singer when she only 19.
Article continues below advertisement
After an exposé on R. Kelly's alleged sex cult, Joycelyn revealed that she's "totally fine."
In 2017, Buzzfeed released an extensive article, detailing the disturbing pattern of young girls being brainwashed and abused in the singer's alleged sex cult. It was around this same time when Joycelyn's parents approached the media about their own concerns, worried that the same thing may be happening to their daughter.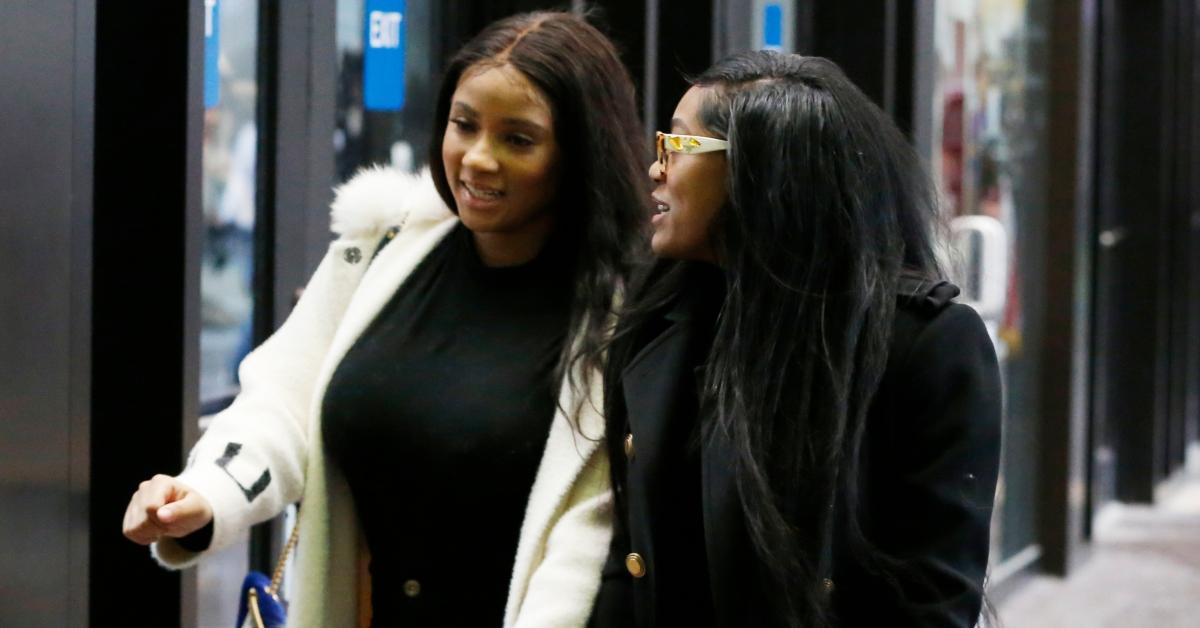 Article continues below advertisement
They even held a press conference in 2017 and claimed that the singer was holding their daughter captive. But Joycelyn responded with a recorded video, stating that she was in a "happy place" in her relationship. Still, this wasn't enough to convince her parents, who claimed that the entire video looked staged.
Many have asked why Joycelyn's parents won't simply go to her and take her home, but they've revealed that it's not that simple. According to their family attorney, Gerald Griggs, they've actually received death threats from the singer's former manager, Henry James Mason.
As a result of these terrifying threats, they've mostly distanced themselves.
Article continues below advertisement
Meanwhile, Joycelyn continued her romantic relationship with R. Kelly. In fact, in a 2019 interview with Gayle King, she tearfully defended the singer alongside Azriel while discussing their relationship. Though both women hadn't seen their families in years, they insisted that they weren't being held against their will.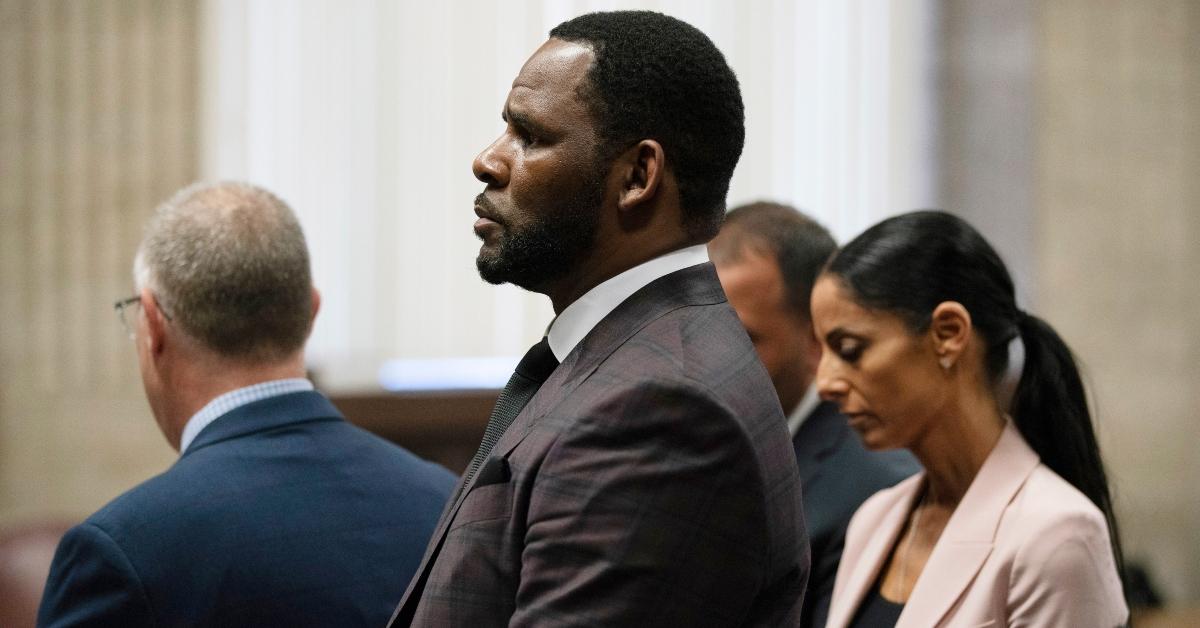 Article continues below advertisement
After R. Kelly himself did his interview with Gayle (which was rather disturbing), Joycelyn called her family to assure them that she was doing fine. On the call, she said: "I'm just letting you know I need you guys to understand that I'm very happy."
Azriel first met R. Kelly at a concert in 2015.
Unlike Joycelyn, Azriel met R. Kelly at a jazz concert in Florida, when she was just 17. She was reportedly an aspiring singer, but she was also suffering from depression at the time. At the advice of her therapist, her parents took her to a concert to lift her spirits.
Article continues below advertisement
While there, she met the famous singer, who later expressed an interest in mentoring her and working on music with her. R, Kelly spoke to her parents about it and even suggested she join him on tour. After Azriel threatened to take her own life, they reluctantly said yes, provided that she'd be chaperoned by a second adult at all times. But little did they know that this mentorship would turn into something more.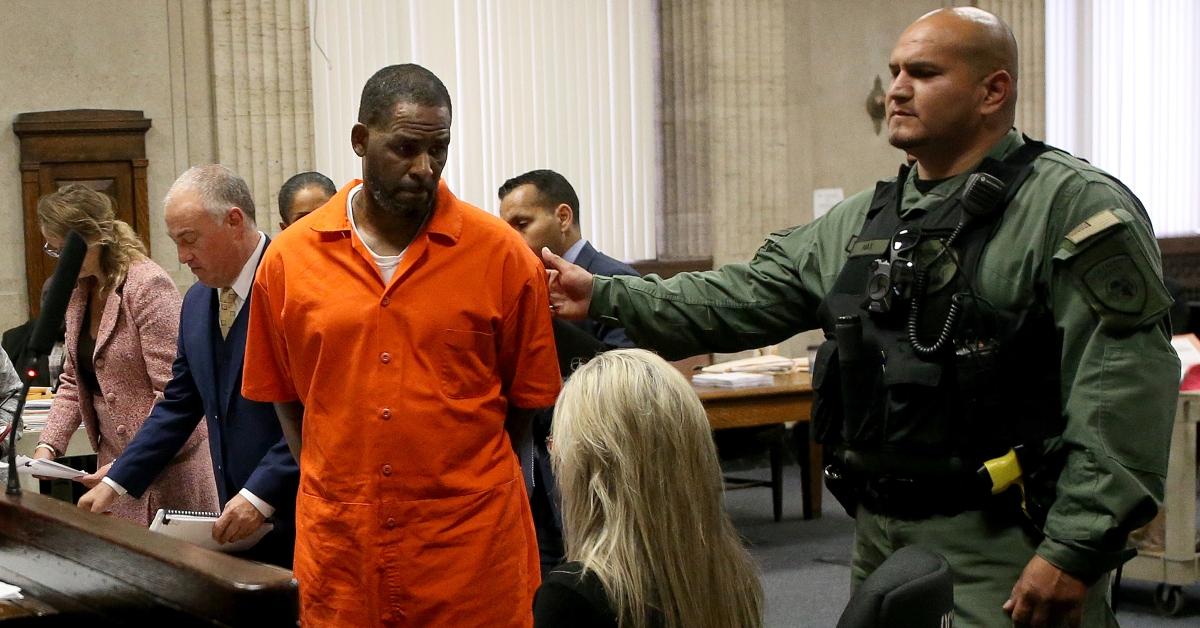 Article continues below advertisement
The two got closer in the following months and started dating as they traveled together. But Azriel's parents, who initially thought that R. Kelly was just teaching her about the music industry, had no idea. By the time Azriel turned 18, she stopped contacting her family completely. By then, they definitely knew that something was up.
Azriel defended R. Kelly and called her parents "manipulative."
Fast forward to 2019 and Azriel's parents, Alice and Angelo Clary, are very open about their daughter being brainwashed and abused by the singer. They even spoke about it in detail in the docuseries, Surviving R. Kelly, but they've chosen to take responsibility.
Article continues below advertisement
In an interview, Angelo said: "I feel like I failed my daughter because I should have saw different signs," Angelo said in an interview that has not yet aired. "I should have saw the change in my baby girl instead of the love that we instilled in her, that she was showing us and putting on a charade."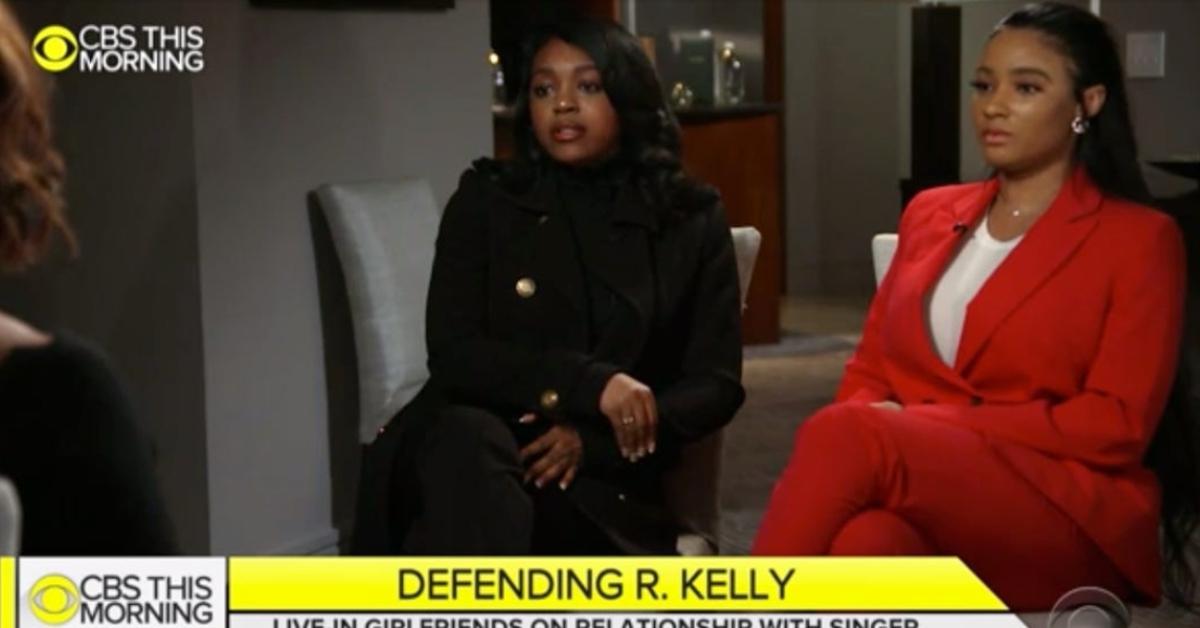 Article continues below advertisement
Azriel wasn't too happy about these claims. She said that her parents were only trying to use R. Kelly, and that she was forced to pursue music, even though she had no interest in it. She even claimed that her parents encouraged her to do sexual videos with the R&B artist.
She said: "When I first met Robert, my parents told me to lie about my age. So when I met him, he thought that I was 18. On top of that, when I was 17, my parents were actually making me, trying to get me to take photos with him, take sexual videos with him, all kinds of stuff... If they ever have to blackmail him, what they're trying to do now, they can use it against him, which is exactly what they're doing."
Article continues below advertisement
Joycelyn agreed and added: "Both our parents are basically out here trying to get money and scam, because they didn't agree on what happened, you know, with music or whatever it could be. And they're just very upset."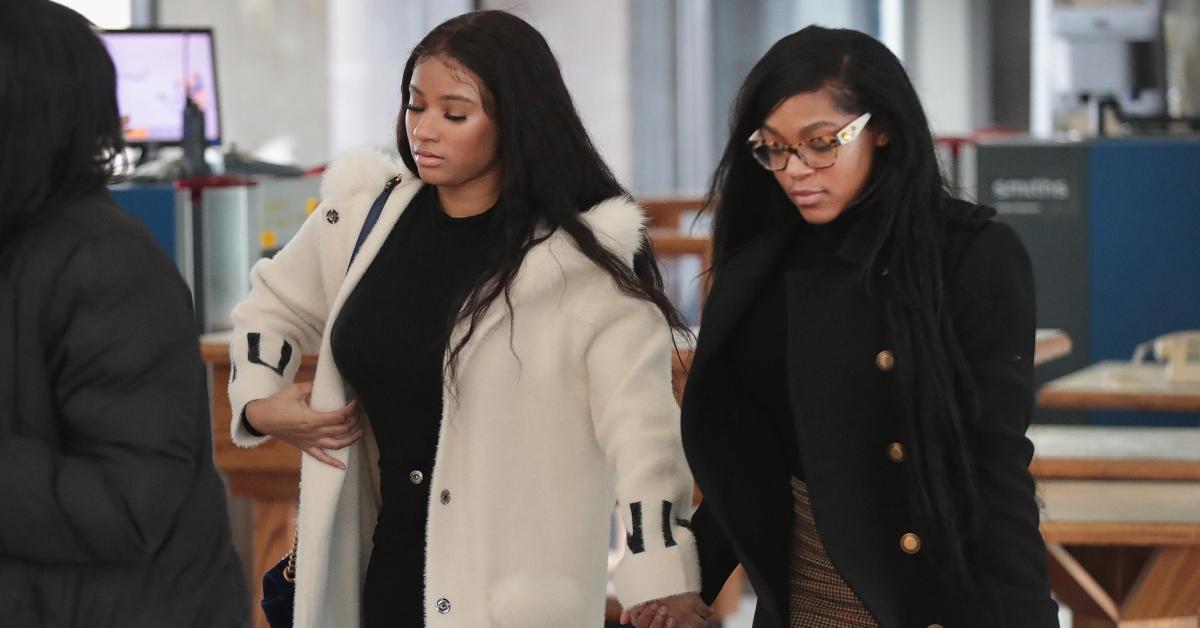 Article continues below advertisement
Considering R. Kelly's arrest and the overwhelming evidence against him, it was tough for viewers to not be skeptical about their claims. But now, Azriel is proving that they had good reason to be.
Why did Joycelyn and Azriel get into a fight?
On Jan. 8, the day of R. Kelly's 53rd birthday, Joycelyn arrived at his condo and started yelling at Azriel, who seemed to be gathering her belongings to move out. In the recorded live stream, she can be heard screaming: "You know that's wrong. This is his house! You're disrespectful, you're so evil!"
Article continues below advertisement
After this, the camera fell, but there were still sounds of the two exchanging blows. Azriel could be heard yelling: "You were sleeping with me when I was a minor!" (possibly referring to both Joycelyn and R. Kelly).
The entire thing was recorded until the police arrived, but then Azriel returned to Instagram to tell her followers that R. Kelly was "lying to all y'all," and that "people like me have been lying for him. That's why we never watched the documentary."
Article continues below advertisement
She also went on to express her regret over their recent interview, stating that she and Joycelyn "went on Gayle King as stupid as can f--king be." The recording, which went on for five minutes, ended after she pressed charges against Joycelyn at the police station.
When asked to comment on this incident, Joycelyn explained: "This girl has been trying to sabotage me ever since the start of it all. It's just gotten worse since we've moved in together at the Trump Tower. She's so immature, she knew I was packing my stuff to leave so she decides to go on Instagram Live to cause a scene."
What does this mean for R. Kelly's girlfriends?
Well, for one, we get the feeling that they won't be walking hand in hand or sitting side by side to defend R. Kelly anytime soon.
After the altercation, Azriel was taken to Northwestern Memorial Hospital for minor injuries and Joycelyn, who recently got released from jail, is expected to show up for her next court date on Jan. 23.