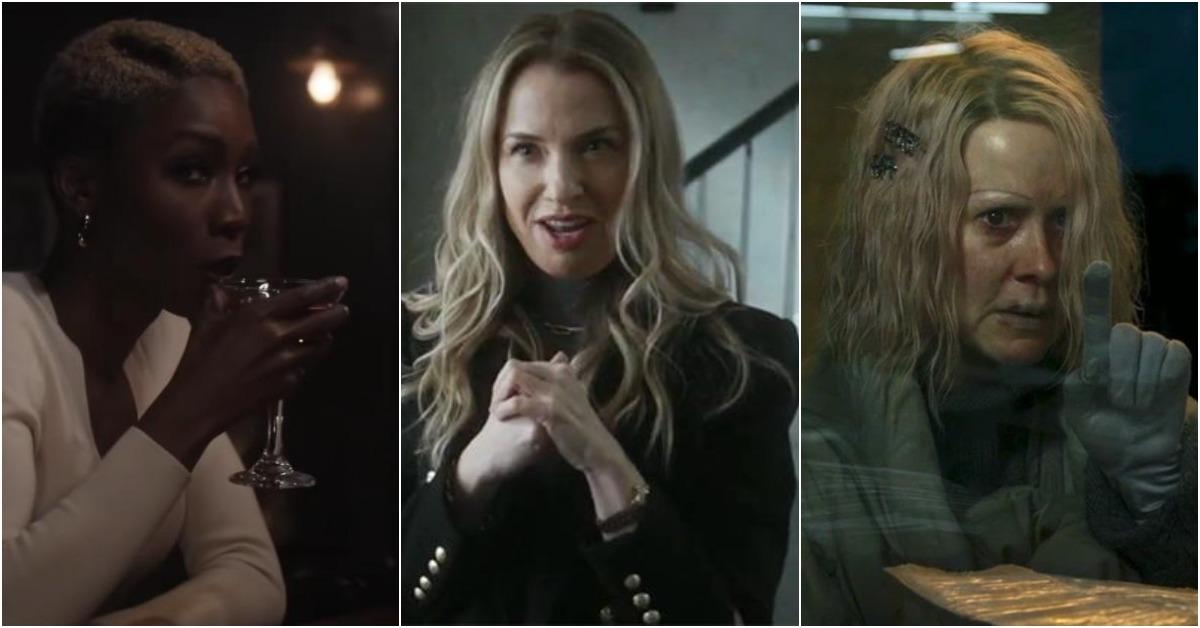 The 'AHS: Double Feature' Cast Is Too Good to Let Go of in the Second Half of the Season
Spoiler alert: This article contains spoilers for those who aren't caught up with Part 1 of AHS: Double Feature.
Part 1 of American Horror Story: Double Feature might have one of the most engaging casts in recent years, and it won't even last all season.
That's because Part 1 of the season is called Red Tide with its own story, while Part 2, Death Valley, takes viewers on a different journey. But are there actors from Red Tide who will also be in Death Valley?
Article continues below advertisement
The short answer is yes. However, there are some other notable stars from inside and outside of the AHS universe. And even though it will be hard to say goodbye to baby vampire Alma and her bloodthirsty father and oblivious mother when Part 1 ends, the second part of AHS Season 10 is important to the overall story too.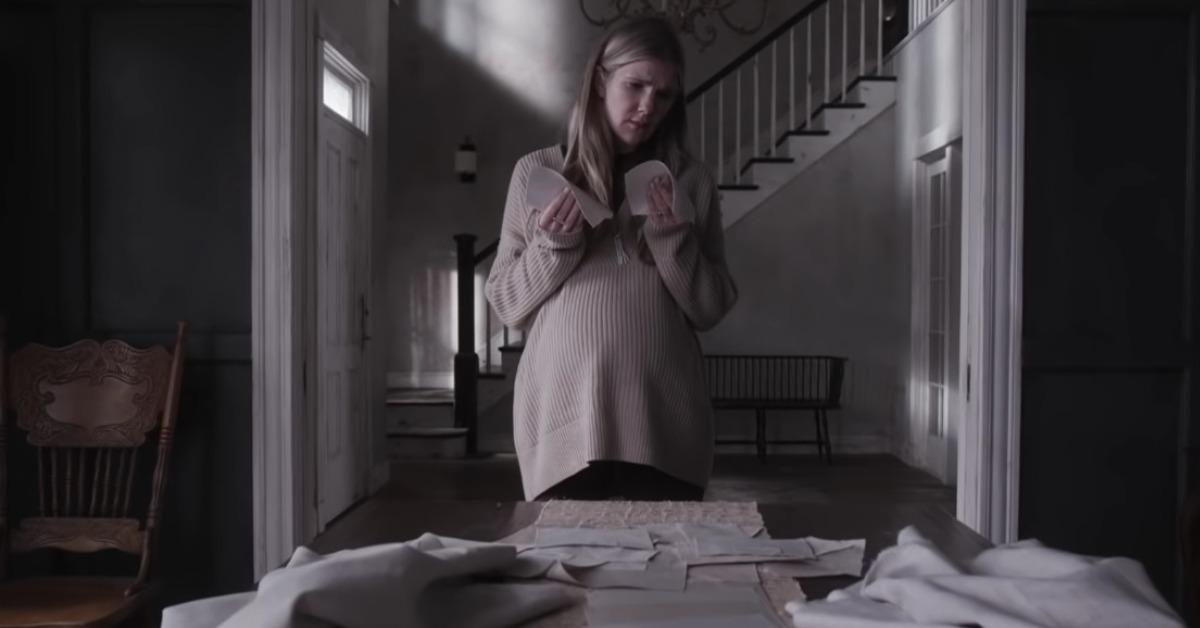 Article continues below advertisement
Which 'AHS' actors in 'Red Tide' are also in 'Death Valley'?
According to Deadline, there are quite a few actors from Red Tide who pop back in for Death Valley. Sarah Paulson, Lily Rabe, Angelica Ross, and Leslie Grossman are all set to appear in the second half of AHS: Double Feature.
Although it's not totally clear who all of the actors play, some of them portray some real-life people, as opposed to their fictional counterparts in Red Tide.
Sarah Paulson plays Mamie Eisenhower, a far cry from TB Karen in Red Tide. And Lily Rabe, who is the wife and mother of pill-popping would-be vampires in Red Tide, plays Amelia Earhart in Death Valley.
There hasn't been an announcement or explanation yet on who the other Red Tide veterans play in Death Valley, but at least we get to see them in the rest of Season 10, right?
Article continues below advertisement
There are other notable actors in 'AHS: Death Valley' too.
Other than the returning actors from Part 1 of AHS: Double Feature, there are other stars from the AHS universe and outside of it who were cast in Death Valley.
Neal McDonough plays Dwight Eisenhower. Then we have Rachel Hilson from This Is Us and model and actress Rebecca Dayan.
Most AHS fans are chomping at the bit to see Cody Fern back on the show, however, and they're getting him in Death Valley.
Article continues below advertisement
Other AHS alums in Death Valley include Kaia Gerber and Nico Greetham, who were both in the spinoff American Horror Stories. There was hope among fans that Lady Gaga or even the elusive Jessica Lange would return to AHS for Death Valley, but it looks like both stars are remaining out of the franchise.
At least, for the time being.
Article continues below advertisement
How does 'AHS: Red Tide' end?
Unlike previous seasons of AHS, in Double Feature, viewers are given two parts and, as far as we know, two mostly different stories. In fact, it appears that Death Valley doesn't even take place in the present day.
But what some fans want to know is how Red Tide ends, especially since it only has six episodes total to conclude its story.
According to IMDb, the synopsis for Episode 6, and the final episode of Red Tide, is: "Ursula devises a sinister plan. The Gardners write their final act."
This sounds like Harry and his family escape Austin and Belle Noir's clutches since they were ordered to kill the family. And, it seems, Harry's agent has plans of her own to get her paws on those black pills. But for now, some of this is mere speculation.
Article continues below advertisement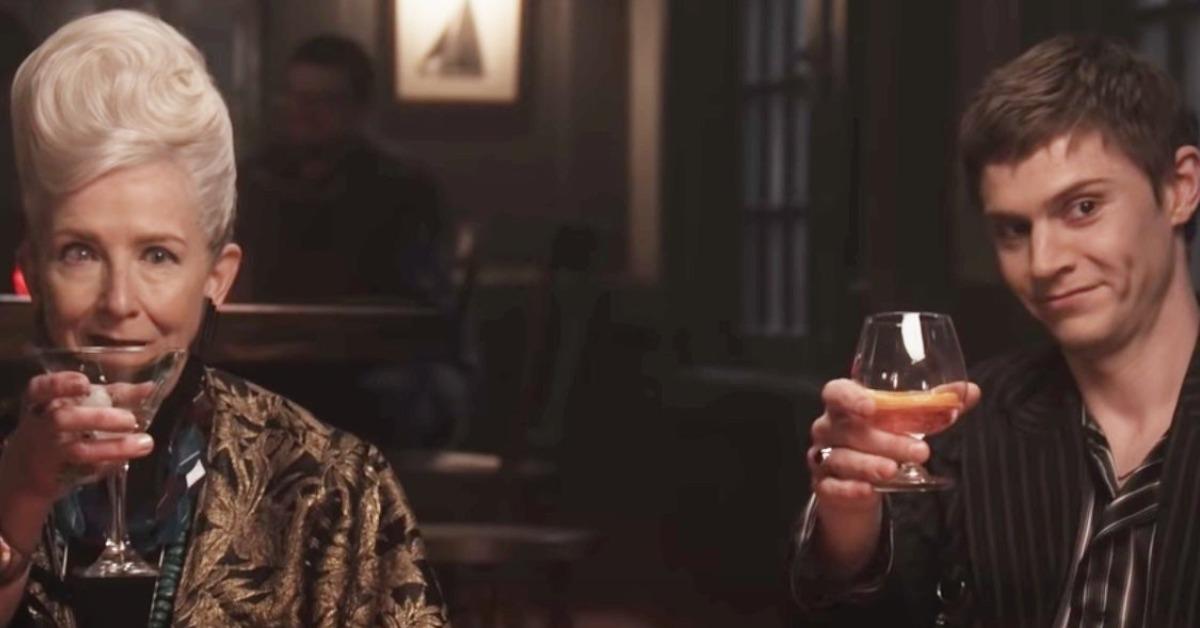 What we do know is that Red Tide is likely to go out with a bang, like basically everything from the AHS franchise. And after it's over, we'll have four more episodes to untangle with Death Valley before Season 10 is over.
Watch American Horror Story: Double Feature on Wednesdays at 10 p.m. ET on FX.