Nothing Is Stronger Than Reese Witherspoon and Jennifer Aniston's Friendship
Reese Witherspoon and Jennifer Aniston have been best friends for some time now. Here's everything we know about their adorable friendship.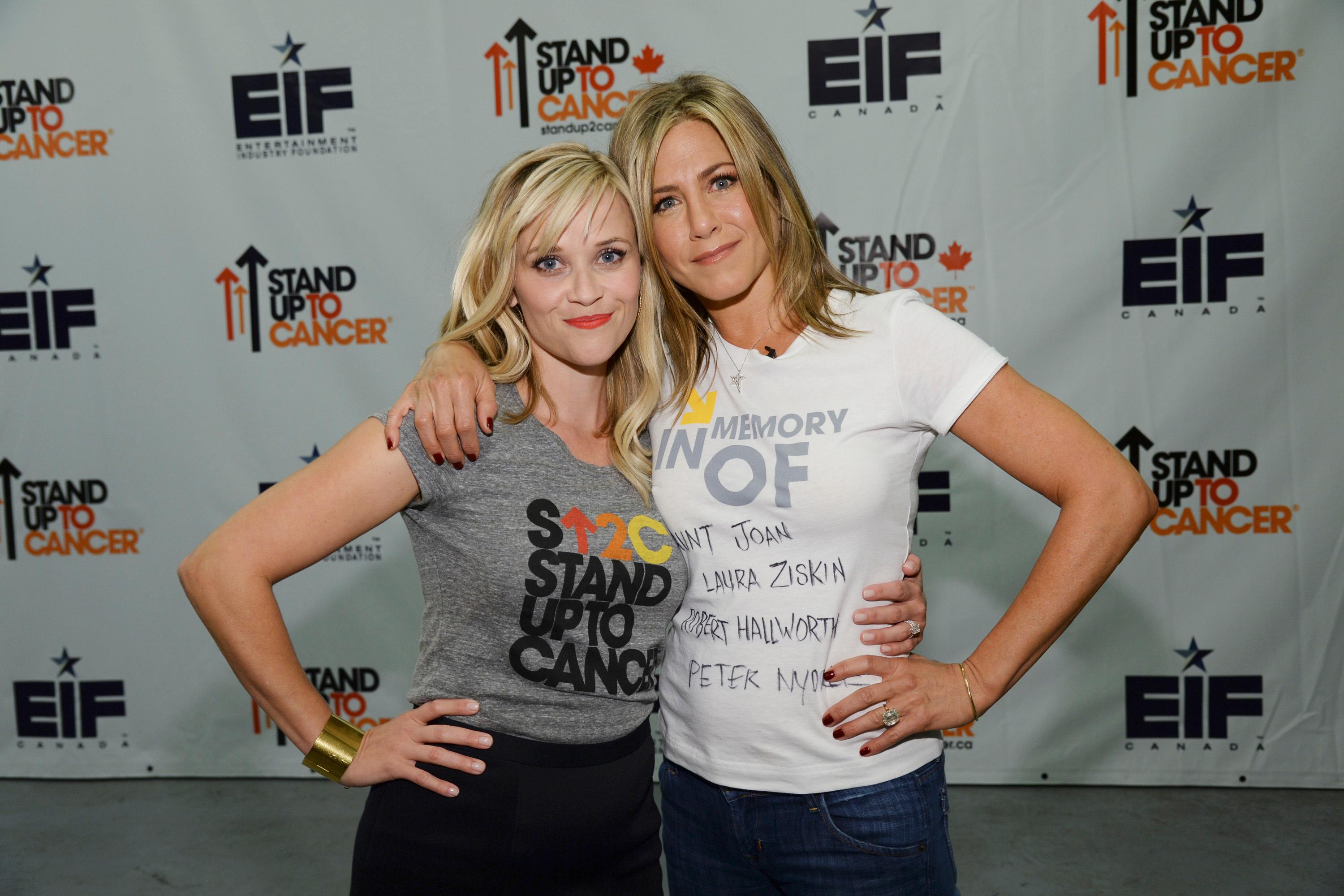 Reese Witherspoon and Jennifer Aniston keep popping up in the news together. Whether they're re-enacting their favorite scene from Friends or posing together for a cute picture, the pair have been close for quite some time now. Now, they're appearing side-by-side in a new series called The Morning Show, which is set to debut on Apple TV+ on Nov. 1. But how did the actresses get so close? Here's how they cultivated their friendship, which is totally #goals, over the last few years.
Article continues below advertisement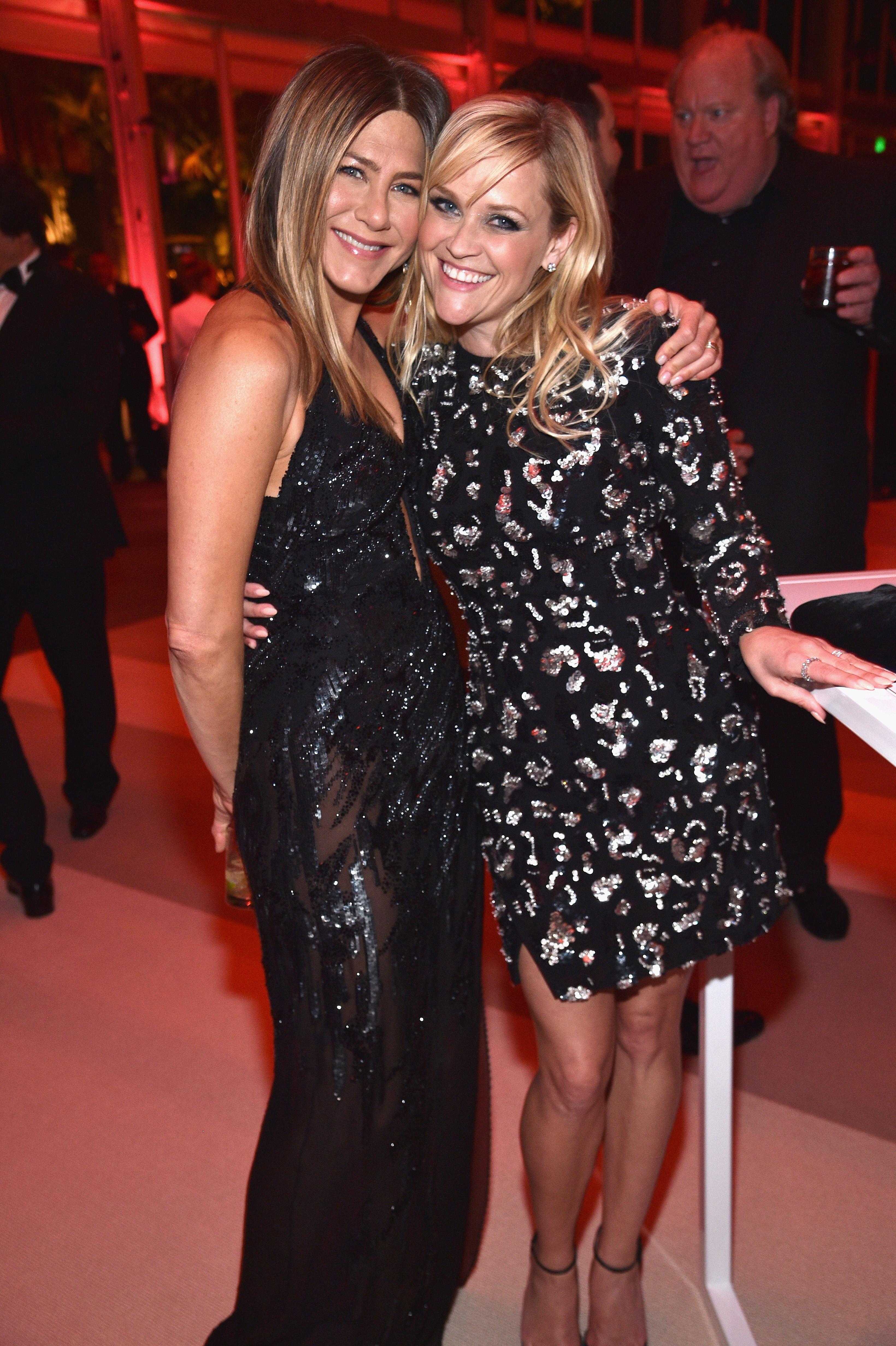 How did Reese Witherspoon and Jennifer Aniston's friendship come about?
It was a simple case of meeting and working on an awesome project together, put simply. In a 2011 Elle Women in Hollywood event, Reese recounted her time in 2000 working with Jennifer as the on-screen sister of Jen's Friends character, Rachel Green. Reese was already a massive Friends fan at the time, and jumped at the chance to appear as Jill Green, Rachel's vain and narcissistic sister.
Article continues below advertisement
"I would not stop watching Friends," Witherspoon said. "They were my friends and there was no taking me away from my friends." So it makes perfect sense that, after seeing Reese in 2000's Election, the Friends team knew they had to have her on the show. "We were obviously big fans of Reese," Friends executive producer and co-creator David Crane told Entertainment Weekly. "Anybody who saw her in Election would just say, 'Oh my God, yes, get her!"'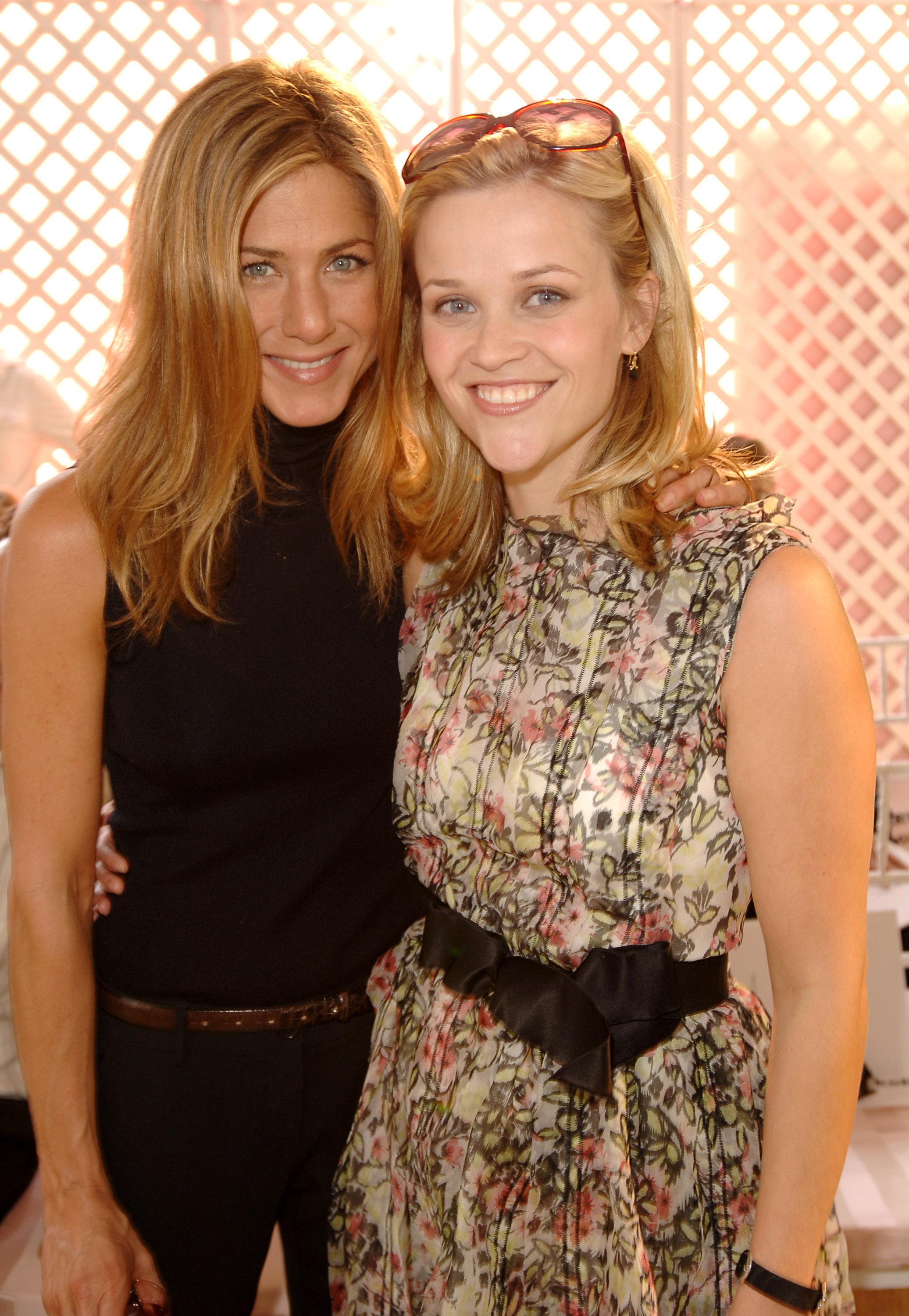 Article continues below advertisement
Reese had no qualms with hopping on board for the role the team had planned for her. As Jill Green, she ran to her sister Rachel after her father decided to cut off her finances. While hanging out in New York City with Rachel, Jill decides to go out on a date with Ross... which Rachel was none-too-pleased about.
But Reese and Jennifer enjoyed a fast friendship following her appearance on the show, even if it just comprised two episodes. As Reese panicked a bit, flubbing a line or two here and there, it was Jennifer who helped her pace herself and get comfortable with filming. "Don't try to be perfect, just be yourself," Aniston advised the younger Reese, which was the beginning of a beautiful friendship. The pair got along famously, and even began hanging out together long after filming was complete.
Article continues below advertisement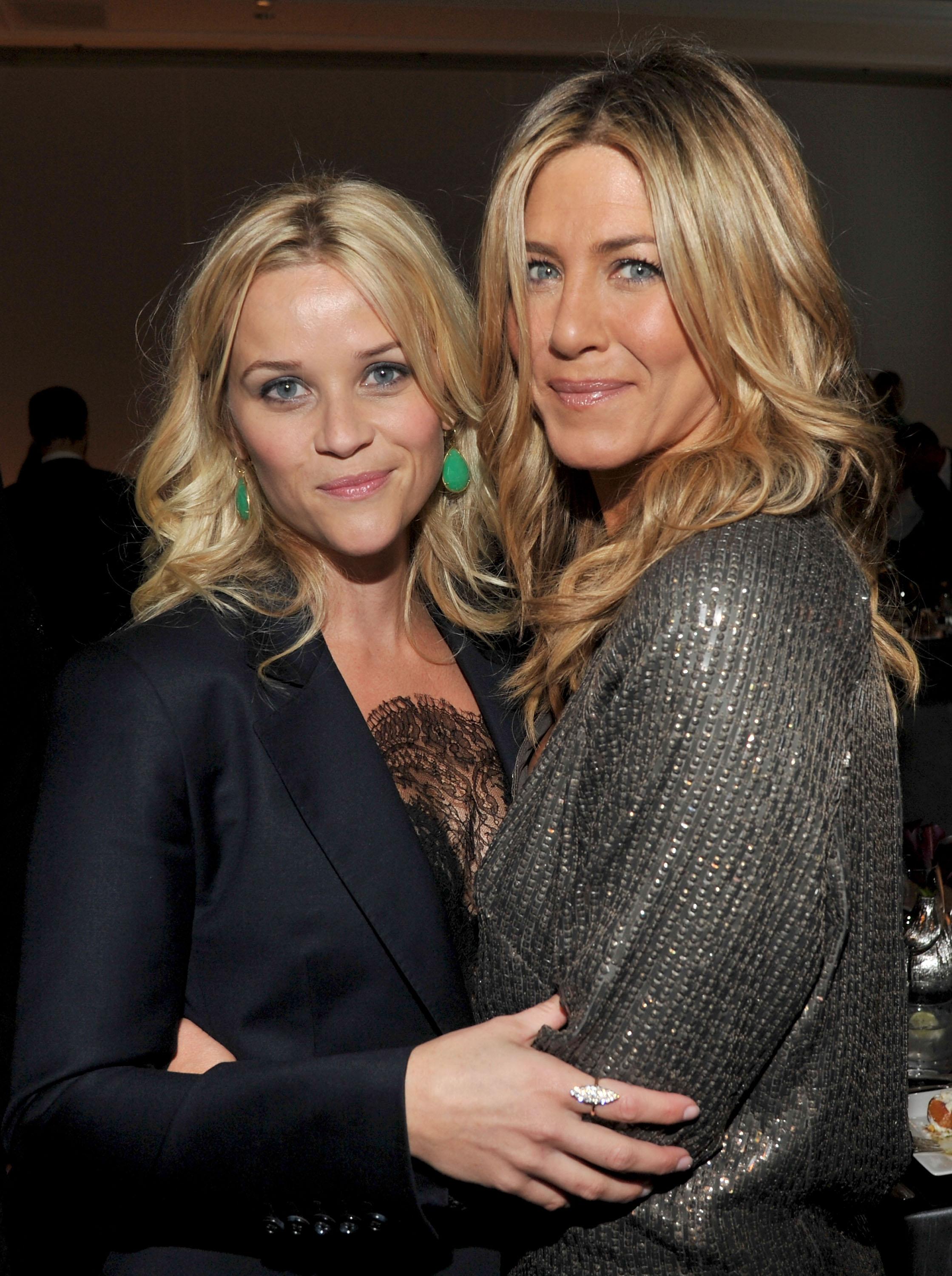 The pair have since gushed endlessly about the other, with Reese noting she has a "major girl crush" on Aniston.
"You just want to get your nails done with her and you want to make out with her — at least I do," she said.
Article continues below advertisement
Aniston has spoken positively time and time again of Reese as well.
"Reese's amazing talent, both professionally and personally, has long made her a very strong and welcome presence in my life," she shared during the 29th American Cinematheque Awards.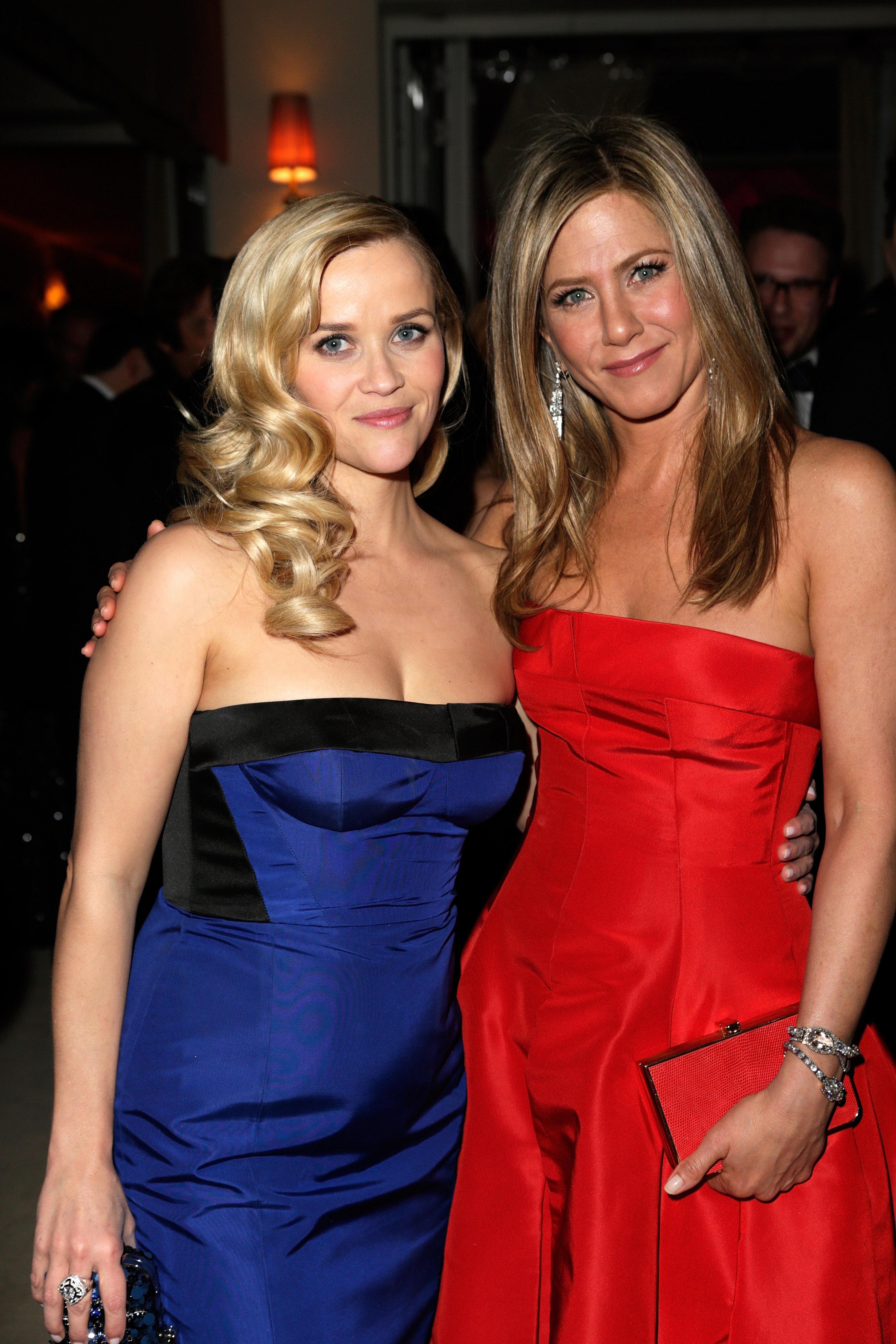 Now, with the pair appearing in their Apple TV+ series, it looks like their friendship is poised to continue. We'll see how it all goes down when the series debuts on Nov. 1.