Here Are the Best Christmas-Themed Horror Movies to Celebrate Jesus's Birthday
While some celebrate by watching the classics, others prefer to infuse the holidays with a little fear. Here are the best Christmas-y scary movies.
Nothing says Christmas like gore, terror, murder, and more gore. While the horror genre has seen everything from Airbnb-themed flicks to Black Friday–inspired films, there seems to be something about the warmth and togetherness of the holidays that has made this time of year a target for twisted filmmakers.
Article continues below advertisement
As much as movies like Elf, Home Alone, and It's a Wonderful Life bring in loads of Christmas cheer, wholesome storylines like those don't do it for us quite like ones featuring supernatural advent calendars and caroling red-eyed gremlins. If you're looking to bring some morbidness to your holiday season, check out our list of the best Christmas-themed scary flicks.
'Black Christmas' (1974)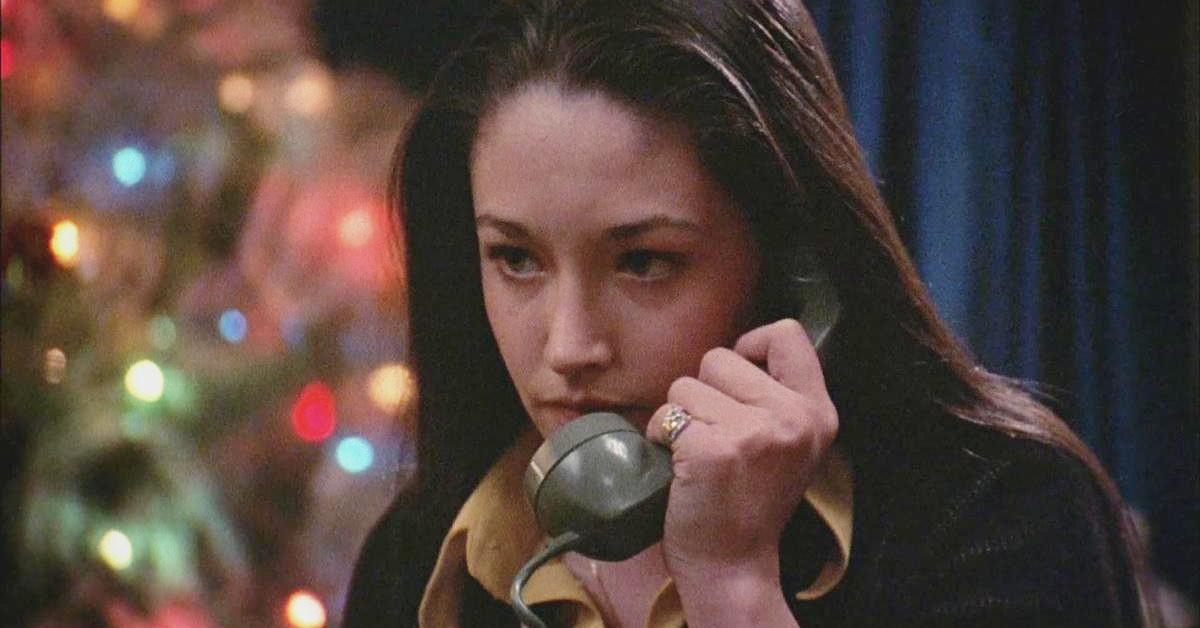 Slasher films of the 1970s and '80s just hit different. With cheese, camp, and (sometimes questionable) practical effects, slashers of this era in cinema typically boast a cryptic man with a knife and a resilient female protagonist. Bob Clark's 1974 Canadian Christmas-themed film fits right into this category.
Article continues below advertisement
When mysterious phone calls plague a group of sorority girls (of course) during their winter break, they initially only view the calls as a nuisance. However, that changes when the creepy voice on the other end begins threatening the girls.
Article continues below advertisement
Fun fact: The ominous calls were recorded while actor Nick Mancuso was upside down to help in creating an eerily memorable voice! Starring Olivia Hussey (Romeo and Juliet), Black Christmas is a cult classic that'll make your skin crawl. But we don't recommend the lackluster 2019 remake.
Black Christmas is currently streaming for free on Tubi.
Article continues below advertisement
'Gremlins' (1984)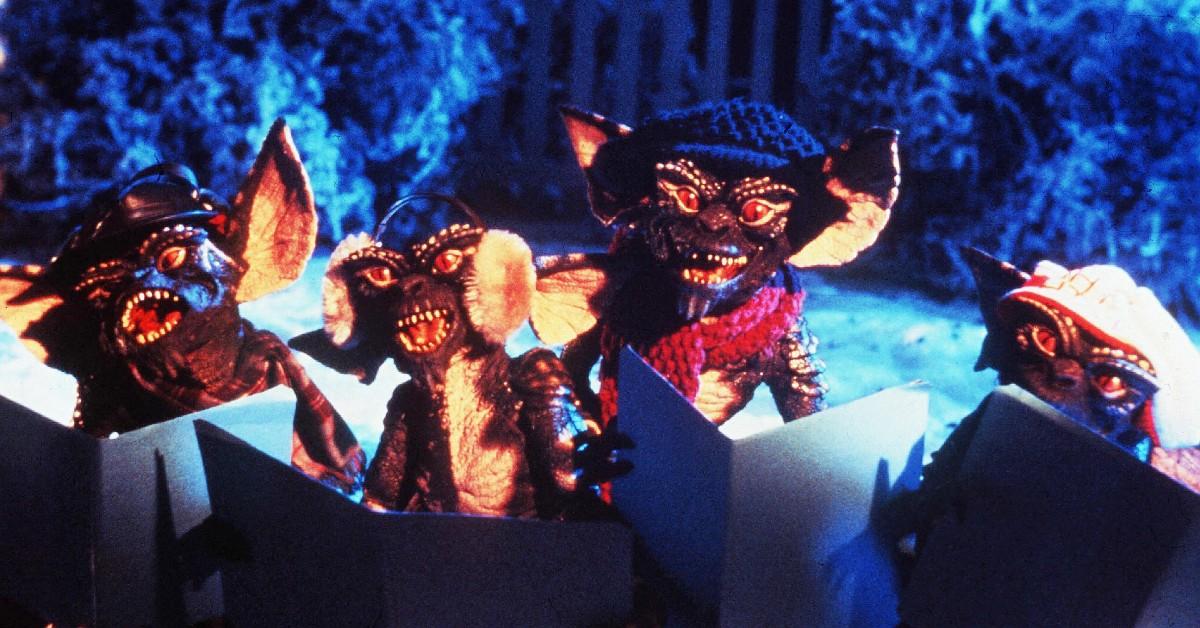 Who would've thought that a horror comedy about a group of chain-smoking, Snow White–obsessed creatures would become a stamp in pop culture history? If you're unfamiliar with Joe Dante's film, there are rules associated with keeping an adorable Mogwai, which protagonist Billy Peltzer (Zach Galligan) is gifted for Christmas by his father.
Article continues below advertisement
Mogwai owners should never expose the creature to sunlight or water, and — most importantly — should never feed it after midnight. Of course, naive Billy and his community are met with brutal consequences when all of these rules are broken. Don't let your sweet Gizmo become a vile, murderous gremlin, folks.
Gremlins is currently streaming on HBO Max.
Article continues below advertisement
'Krampus' (2015)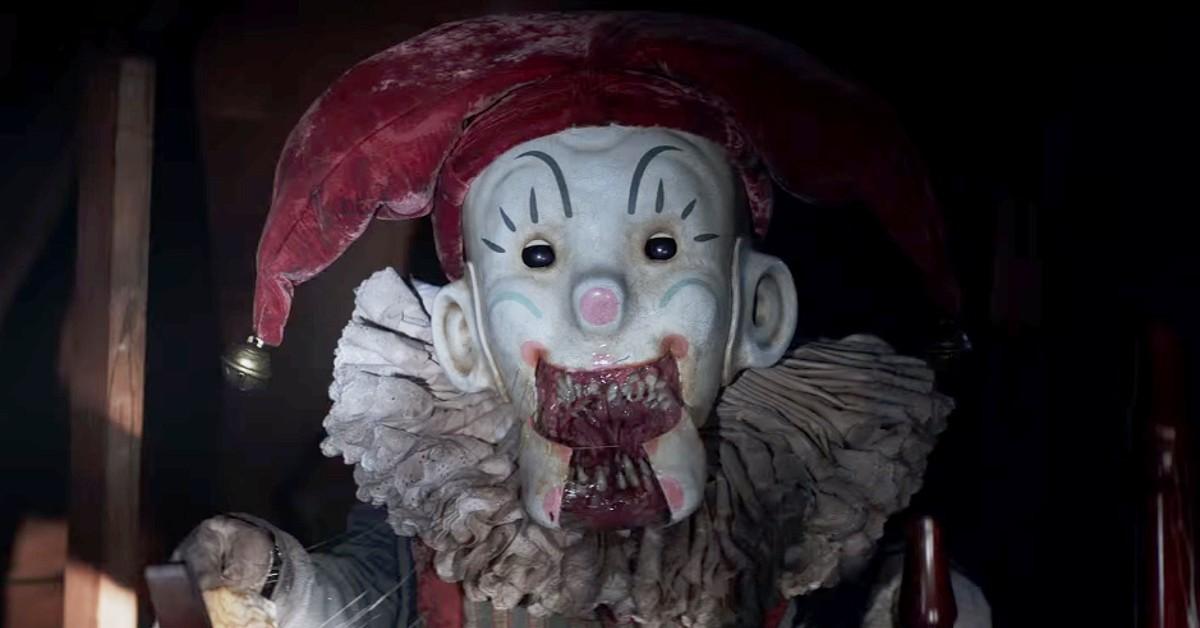 It's not incorrect to consider Michael Dougherty's Krampus a horror comedy, though its group of main characters likely wouldn't agree. After listening to his family fight during the hours leading up to Christmas, little Max (Emjay Anthony) reaches his breaking point, losing every remaining ounce of holiday spirit.
Hooved anthropomorphic German creature Krampus — aka "the shadow of Saint Nicholas" — subsequently pays the dysfunctional family a visit with no intentions of giving, but rather of taking.
Article continues below advertisement
Krampus showcases a notable cast, including Toni Collette (Hereditary), Adam Scott (Parks and Recreation), and David Koechner (Anchorman: The Legend of Ron Burgundy). If your kids are being naughty, forget the mention of coal. Just tell them Krampus is comin' to town.
Krampus is currently streaming on Peacock. It also appears to be available on Hulu with a premium subscription.
Article continues below advertisement
'Better Watch Out' (2016)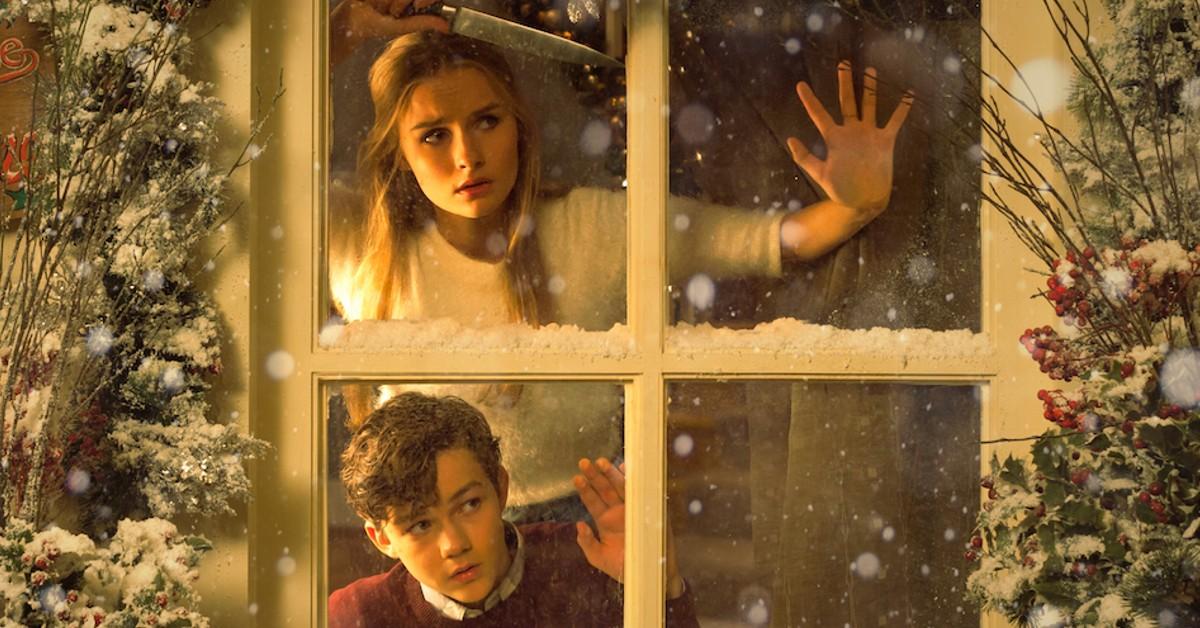 "You better watch out. You better not cry," they say. (What odd lyrics to start a holiday tune.) Well, that's a difficult feat for babysitter Ashley (Olivia DeJonge), whose cozy winter night watching two suburban middle schoolers turns into her own personal hell. With a mysterious intruder lurking, Ashley must do what it takes to save her own life as well as the lives of troublemaking 12-year-olds Luke (Levi Miller) and Garrett (Ed Oxenbould).
Article continues below advertisement
From swinging paint buckets to holiday lights used as rope, director and co-writer Chris Peckover jam-packed Better Watch Out with bonkers camp, shocking twists, and fun slapstick antics.
Better Watch Out is currently streaming for free on Tubi as well as with an Amazon Prime subscription.
Article continues below advertisement
'The Lodge' (2019)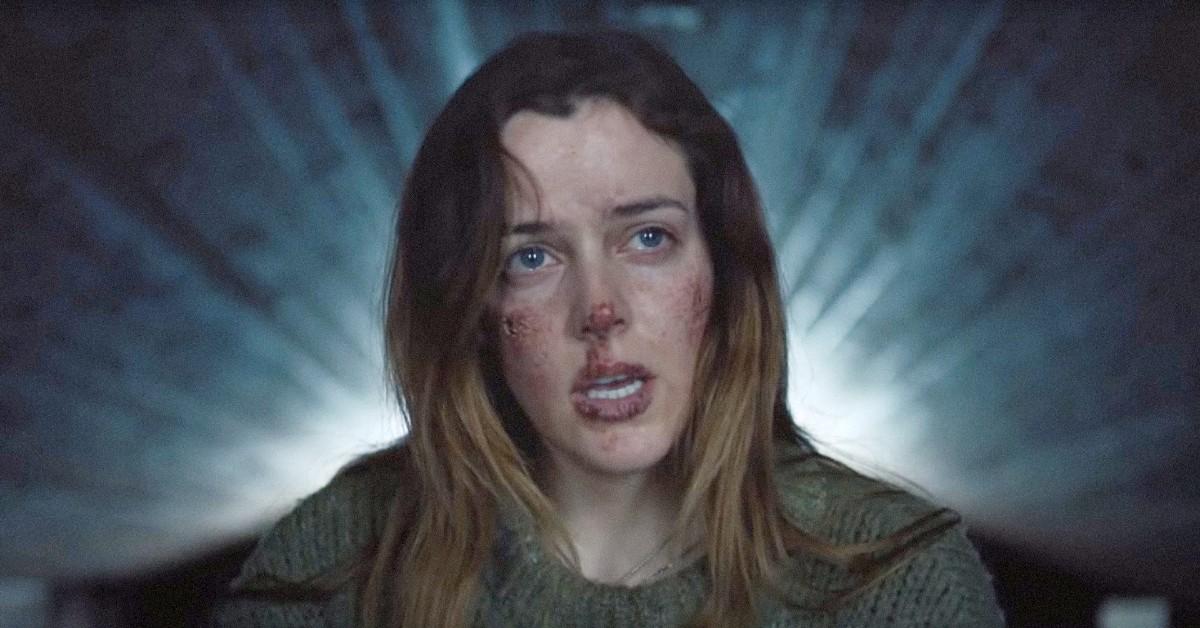 Surviving a suicide cult can really take a toll on one's psyche. Siblings Aiden (Jaeden Martell) and Mia Hall (Lia McHugh) are forced to spend Christmas with their dad (Richard Armitage) and his mysterious new fiancée, Grace (Riley Keough), who still deals with trauma from her cult past. Their Christmas trip to an isolated lodge falls apart when Dad is forced to dip for work, leaving the kids alone with Grace.
Article continues below advertisement
As soon as it's just the three of them, bizarre happenings plague the trio, and Grace begins to spiral. Veronika Franz and Severin Fiala's slow burn of a thriller takes its time to shock its audience (aside from one wildly upsetting early scene featuring Alicia Silverstone), and it's well worth the wait.
The Lodge is currently streaming on Hulu.
Article continues below advertisement
'The Advent Calendar' (2021)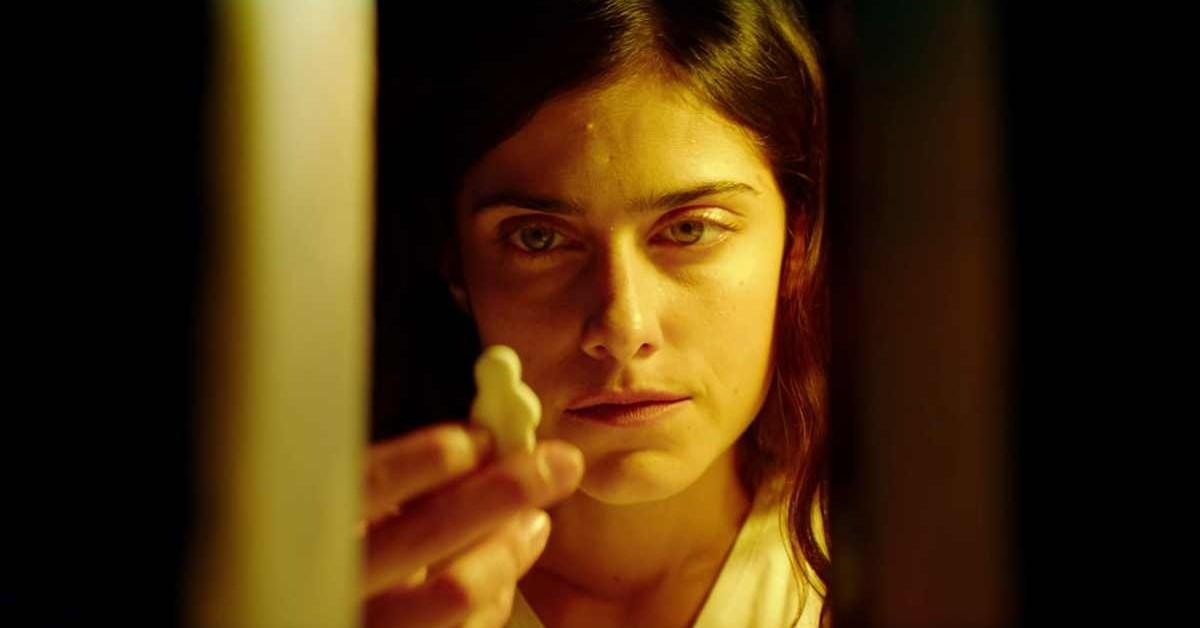 Patrick Ridremont's psychological horror film The Advent Calendar is the only non-English film on our list. The French movie follows paraplegic ex-dancer Eva (Eugénie Derouand) as she explores the horrific wonders of a wooden advent calendar that her friend gifted her from Germany. Unlike other advent calendars, this one comes with a few rules. Once you eat one chocolate, you must eat them all. And don't even think about dumping it. The consequences? Death.
Article continues below advertisement
Eva soon realizes that the eerie calendar was made specifically for her, and if she wishes to get what she wants, she'll have to make some gruesome sacrifices. Is murdering a loved one worth being able to walk again? Decisions, decisions.
The Advent Calendar is currently streaming on Shudder.
Article continues below advertisement
'Violent Night' (2022)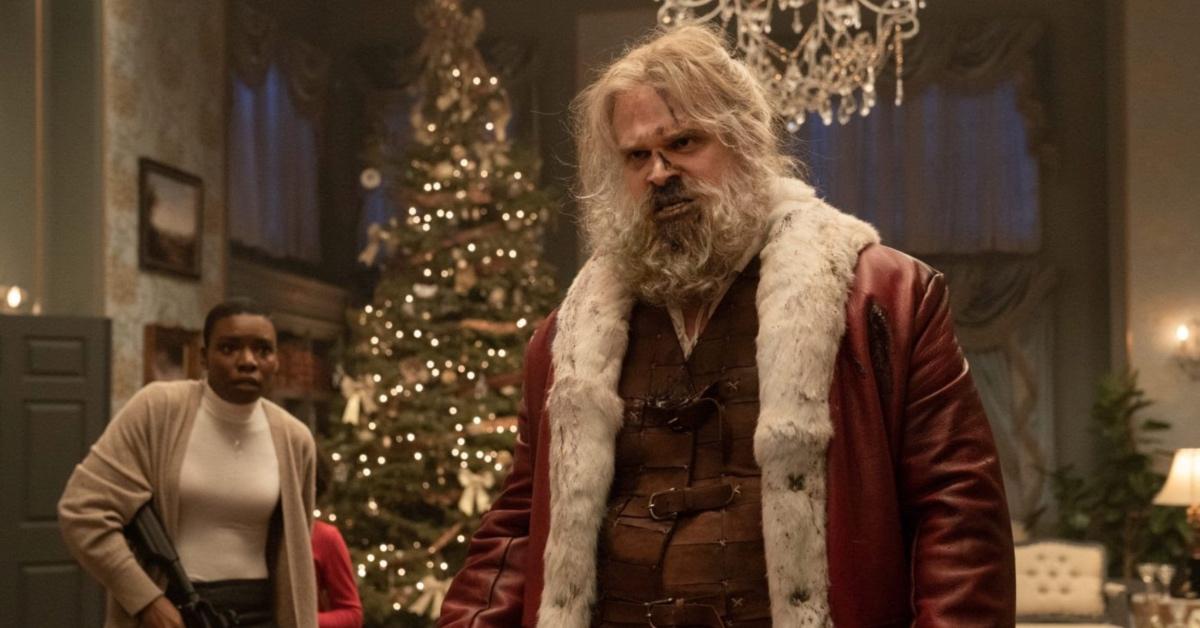 The concept for Tommy Wirkola's Violent Night is more of an action-comedy flick than anything else, but this Santa is no joke. David Harbour plays a disillusioned Santa Claus who, when he's not throwing back cocktails, just wants the children of the world to be less materialistic and care about him again. In the meantime, he can partially fulfill this wish by defending the wealthy Lightstone family from mercenaries who slaughter half the staff and take the family hostage.
Article continues below advertisement
Although the idea of Santa as a not-so-friendly, hard-drinking warrior might seem unusual, fans couldn't get enough of this version of the traditional Santa Claus tale. With magic, mayhem, and more than a few fistfights, who wouldn't want to watch this on Christmas?
Violent Night is playing in theaters.