The 'No Way Home' Post-Credits Scene Shows [SPOILER] Was Left Behind in Holland's MCU
Now that folks have watched 'Spider-Man: No Way Home,' a ton of spoilers have leaked on the internet, including the end credits scene.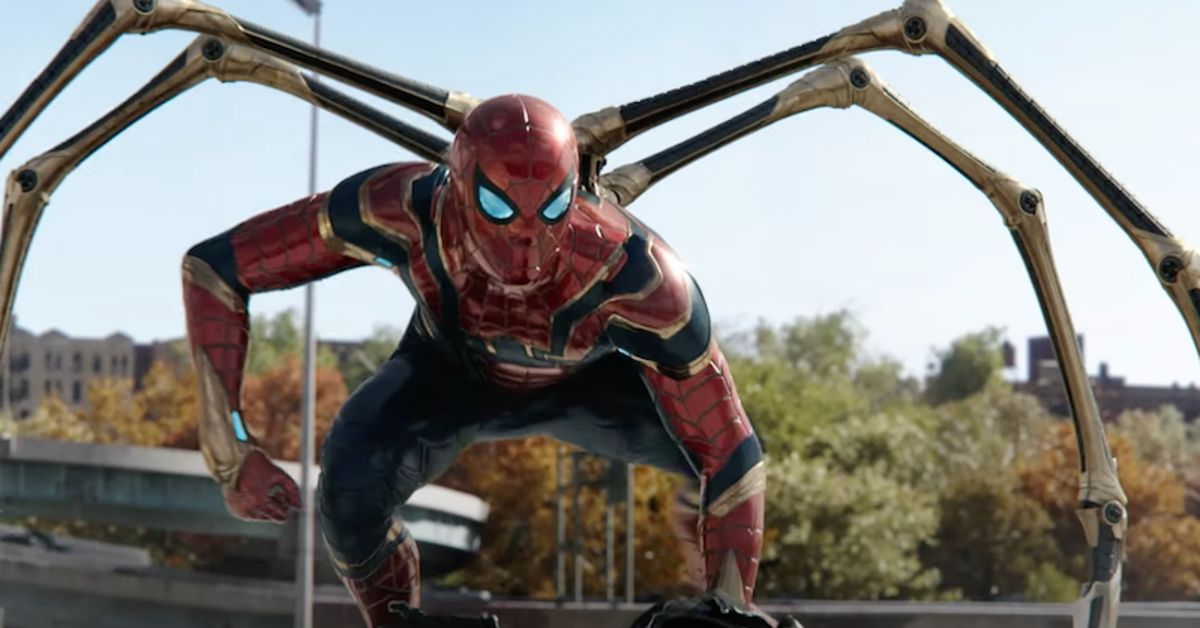 Spoiler alert: This article contains spoilers for Spider-Man: No Way Home.
There's been a lot of talk over the last couple of years about "superhero fatigue," especially with the slate of Marvel releases. Prior to the COVID-19 pandemic, it wasn't uncommon for even some of the studio's more maligned and mediocre intellectual properties, like Captain Marvel, to gross well over a billion dollars.
Article continues below advertisement
And while the coronavirus has changed a lot at the box office, Spider-Man: No Way Home seems like a top-tier title that'll get people in seats. And folks are already furiously searching for leaks about the film's end credits scene.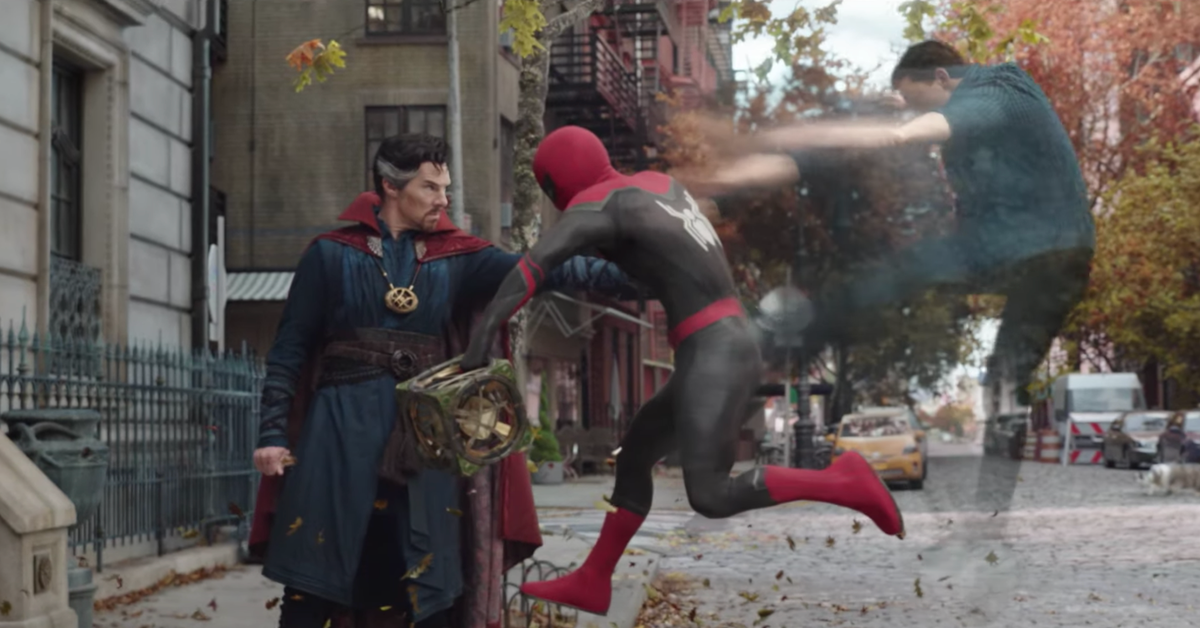 Article continues below advertisement
Spoilers for the end credits scene of 'Spider-Man: No Way Home' are ahead.
If you're someone who derives pleasure from total surprises in flicks, then you probably shouldn't read the following spoilers for the most highly anticipated superhero film of the year. Don't say we didn't warn you.
If you watched Sony's Venom: Let There Be Carnage and waited until the end credits, then you're well aware of the fact that Eddie Brock and the Venom symbiote learn of Spider-Man. During a mid-credits scene at the end of No Way Home, Eddie's having a conversation with his alien parasite pal at a bar in Mexico.
Article continues below advertisement
The scene implies that Eddie was somehow taken to the cinematic MCU, which befuddles Eddie. "You're saying this whole place is, just, tons of super people. There was a billionaire, he had a tin suit, and he could fly. Right? And there was a really angry green man."
Eddie goes on to talk about a "purple alien who loves stones" (Thanos) before ultimately deciding to go to NYC so he could "speak to this Spider-Man."
Venom, on the other hand, is more concerned with skinny dipping than getting to the bottom of a superhero mystery. But before that happens, Eddie begins disappearing from Holland's Spider-Man's universe, probably because of the spell that Dr. Strange enacts to send the other villains back to their own universes.
Article continues below advertisement
Before Eddie and Venom disappear from Holland's world completely, however, a drop of the symbiote is left behind. This is an interesting detail, and combined with the fact that the Venom symbiote contains "80 billion light-years of hive knowledge across universes," it could mean that he knows who Peter Parker is.
Article continues below advertisement
So does the end credits scenes from 'Spider-Man: No Way Home' mean we'll be getting Venom in the MCU?
Marvel isn't a stranger to putting a bunch of top-billed actors in the same films, but what does the fact that the symbiote was leftover mean? Will we be getting a different Venom in Holland's world that attaches to someone Peter has to duke out? Maybe Eddie Brock will have to come back through some type of mystical means to save the day?
Article continues below advertisement
We'll have to wait and see until Venom 3 or the next Spider-Man flick to find out. The last time Spidey and Venom duked it out on the big screen, it was a colossal disaster, with fans extremely let down by Sam Raimi's implementation of the beloved nemesis-turned-anti-hero.
Are Andrew Garfield and Tobey Maguire in 'No Way Home'?
This is the big question on everyone's minds, and while Sony is quick to take down any video evidence of Tobey and Andrew in the film, it's been confirmed through recorded footage in the film that yes, they are indeed in the movie.
Spider-Man: No Way Home hits theaters only on Dec. 17, 2021. Will you be checking it out?