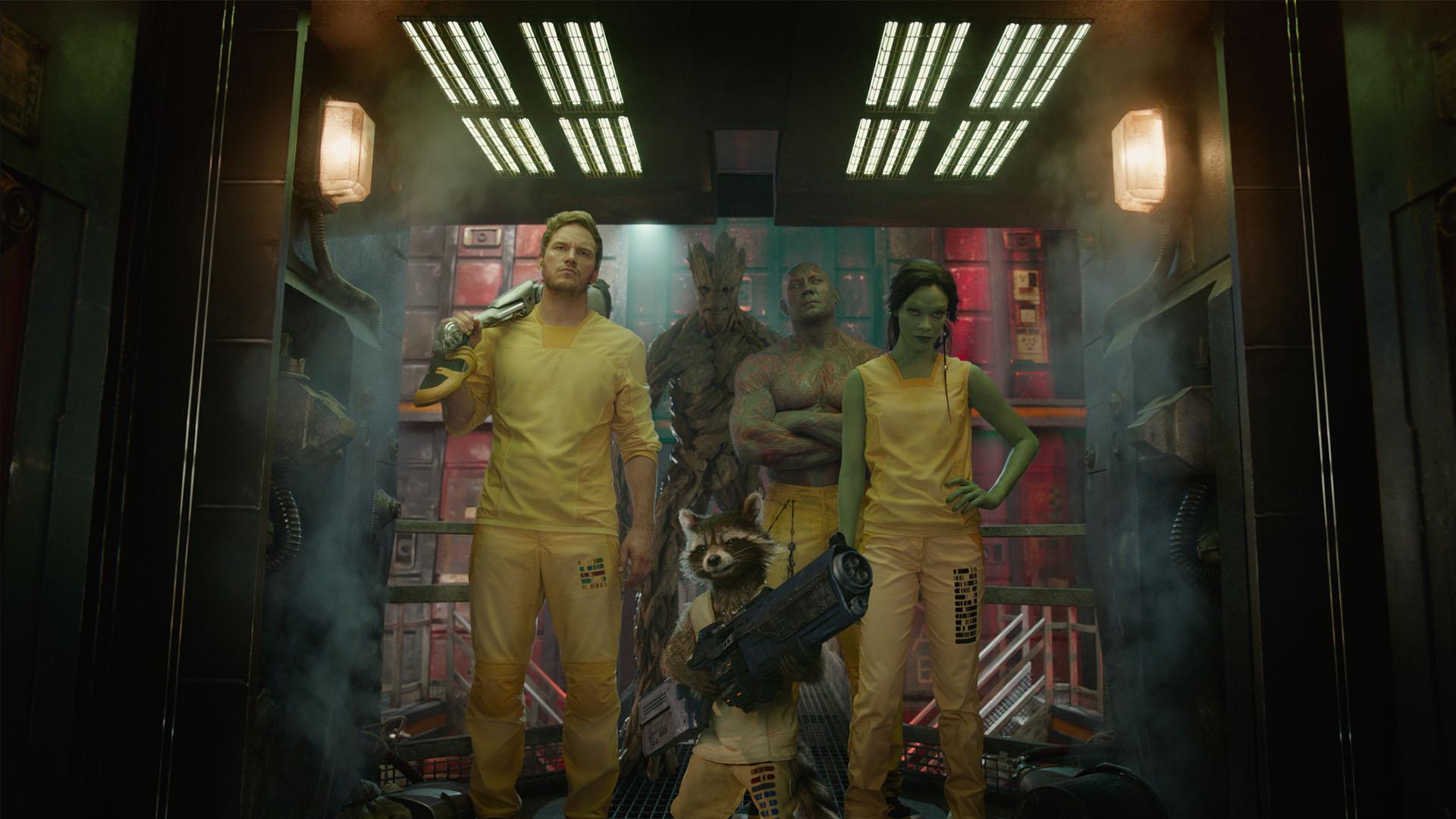 You'll Never Guess Which Marvel Character Is Bisexual
On the fringe of the Marvel universe, in a galaxy far, far away, is the Guardians of the Galaxy series. And now, the leading man, Star-Lord, commonly known as Peter Quill on Earth, has come out as bisexual. His bisexuality wasn't always part of Guardians of the Galaxy, but in the most recent issue, Guardians of the Galaxy #9, we find out what happens after Star-Lord seemingly dies in an explosion.
Article continues below advertisement
Guardians of the Galaxy made its way into the Marvel Cinematic Universe in 2014, and soon will be intertwining with the Thor series in a new phase of MCU. But Marvel is based on comics, and these comics are still developing as the MCU develops simultaneously, so there's really no way of knowing which way the universe will unfold, but we can definitely speculate which way it will orbit.
Star-Lord's bisexuality was recently confirmed by the Marvel comics.
According Screen Rant, the new issue of the series, Guardians of the Galaxy #9, reveals what happens after the explosion in Guardians of the Galaxy #2. Writer Al Ewing, artist Juann Cabal, colorist Frederico Blee, and letterer Cory Petit put out this single-issue story, "I Shall Make You a Star-Lord," which is when Star-Lord's bisexuality is revealed.
Article continues below advertisement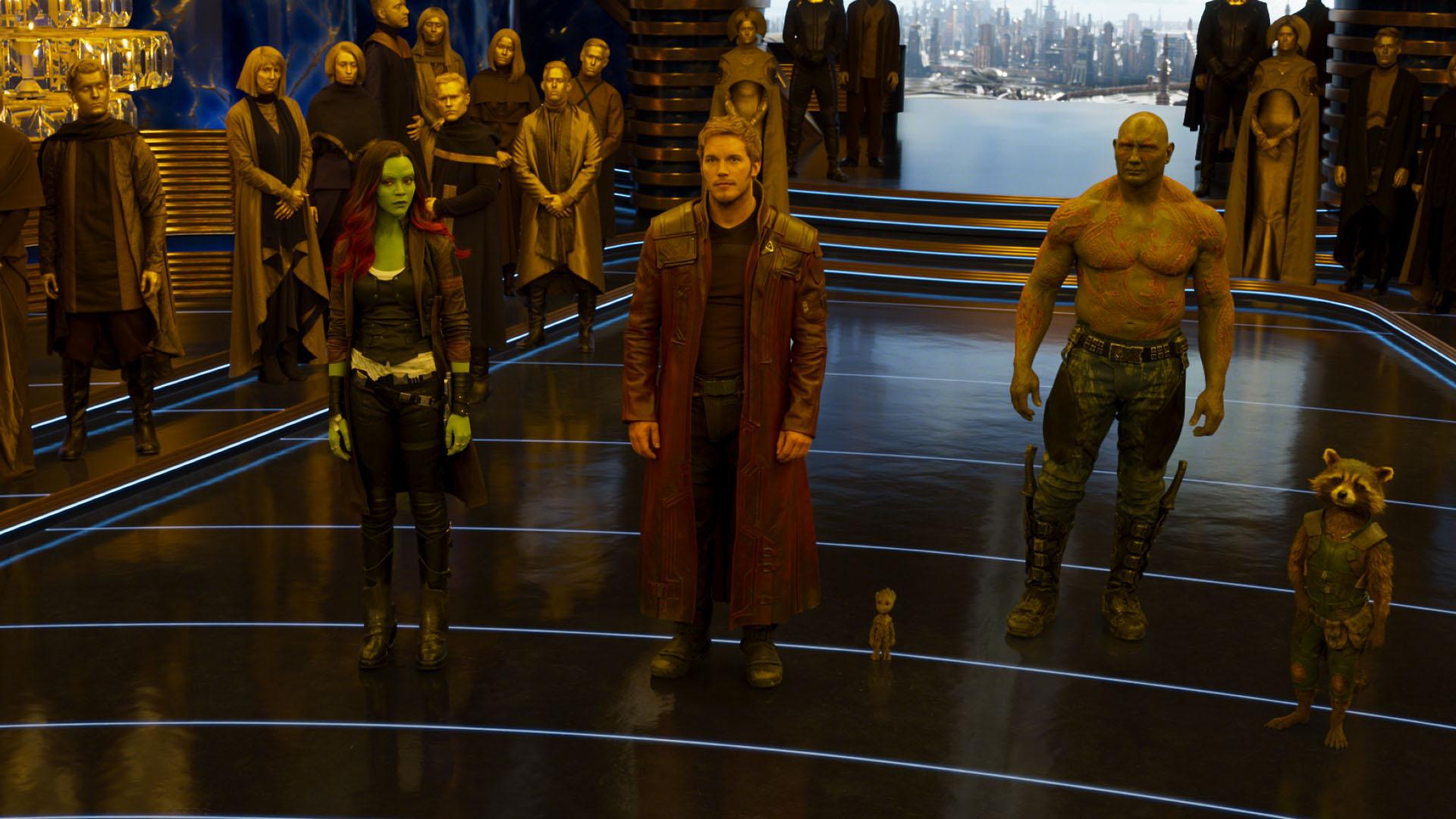 In the series, after the explosion, Star-Lord seemingly dies, but because of his Element Guns, he survives but is transported to a parallel reality. In this universe, he is greeted by two blue humanoids, Aradia and Mors. Together, they travel through the 12 Houses of Morinus over the course of 144 years. Yep, you heard that right. Star-Lord is older than our grandparents — that must be what happens when you're a human-alien hybrid.
Article continues below advertisement
Star-Lord is invited into a bisexual polyamorous relationship.
Aradia and Mors invite Star-Lord to join them in what they call "togetherness" that is clearly both intimate and sexual. They say, "Our fire is yours, our food is yours … our bond should be yours too. You've become part of us, Peter. Part of our togetherness. And togetherness is a thing to share." However, Star-Lord turns them down at first, sharing that he's left his heart with Gamora in his home universe.
Article continues below advertisement
But after 12 years of being stuck in this alternate reality, Star-Lord eventually decides he'll never get back home, and he decides to bathe with Aradia and Mors in a ceremonial temple. In the scene, Star-Lord divulges, "It's been over a decade. Time to accept the truth, Aradia. Morinus is my home. You're my home. Thanks for accepting me, guys." The three of them then enter into a polyamorous multi-gendered relationship that lasts over one hundred years! Mors responds to Star-Lord, "Congratulations, Peter Quill. The you-that-was is over."
We don't know how Star-Lord's bisexuality will play into the MCU.
As of now, Guardians of the Galaxy Vol. 3 is already confirmed, and was supposed to begin filming this year, so it's unlikely that Star-Lord's bisexuality will be worked into the upcoming Guardians of the Galaxy film. It's also been announced that Peter Quill, aka Star-Lord, will be one of the major players in the next phase of MCU. As Marvel continues on in the series, there's always a chance that Star-Lord's bisexuality will come into play.
Article continues below advertisement
However, there have been rumors that Chris Pratt, who plays Star-Lord, is not supportive of the LGBTQ+ community. According to EW, actor Elliot Page pointed out to the world that Chris's church, Hillsong Church, is "infamously anti-LGBTQ," although Chris has denied this while standing by his church. We'll just have to leave it up to the cosmos to see how Star-Lord's sexuality plays out in the MCU.