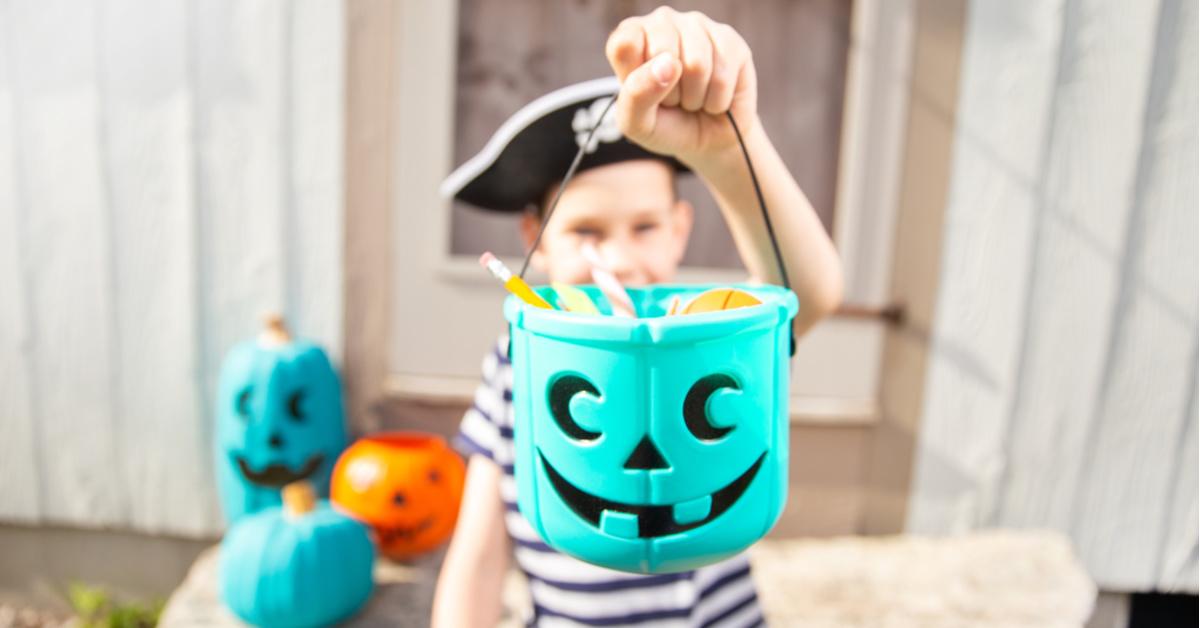 Here's What It Means if You See a Teal Pumpkin on Someone's Porch This Halloween
Halloween is coming! It'll be here before you know it, and so will the best part of Halloween: Trick-or-treating! Dressing up in costumes and going door-to-door is fun for many people, but not everyone can enjoy every part of the trick-or-treating tradition. That's where the Teal Pumpkin Project® comes in. This project tries to make trick-or-treating more accessible to all. But what does it actually mean if you see a teal pumpkin at Halloween?
Article continues below advertisement
What is the Teal Pumpkin Project?
The Teal Pumpkin Project is a nationwide effort to increase awareness of food allergies. The idea is to provide treats for all trick-or-treaters — including those who have food allergies or for whom candy is not an option. After all, all kids deserve to have a great Halloween experience, right?
Article continues below advertisement
Participating in the Teal Pumpkin Project is easy. Simply place a teal pumpkin outside your door to signal to others that you're participating in the project, and provide non-food treats to trick-or-treaters! You can also print out teal pumpkin signs from the Teal Pumpkin Project website.
Where can you get a teal pumpkin?
Obviously, teal pumpkins don't exist in the wild. But if you have the time, it doesn't take long to paint an orange pumpkin teal! If you don't have the time, take a look at your local craft store or even Target — they typically have teal pumpkins specifically for this purpose. As the efforts of the Teal Pumpkin Project continue to expand its popularity, we're sure you'll be seeing more and more teal pumpkins in stores.
Article continues below advertisement
Here are some teal pumpkin treat ideas:
If you're having a hard time thinking of what to give out as non-food treats, the Teal Pumpkin Project website has a bunch of great ideas. They recommend getting small trinkets from party supply stores, the dollar store, or even online shops. Some big hit items include glow sticks, bubbles, stickers, bookmarks, and bouncy balls. Basically, anything you can imagine a kid playing with. Think back to the days of getting toys from the dentist for inspiration!
Article continues below advertisement
As for things you want to avoid, keep in mind that some brands of moldable clay (like Play-Doh) include wheat, which is a common allergen. You probably also want to avoid items that include latex (such as balloons) to protect kids who have an allergy to it.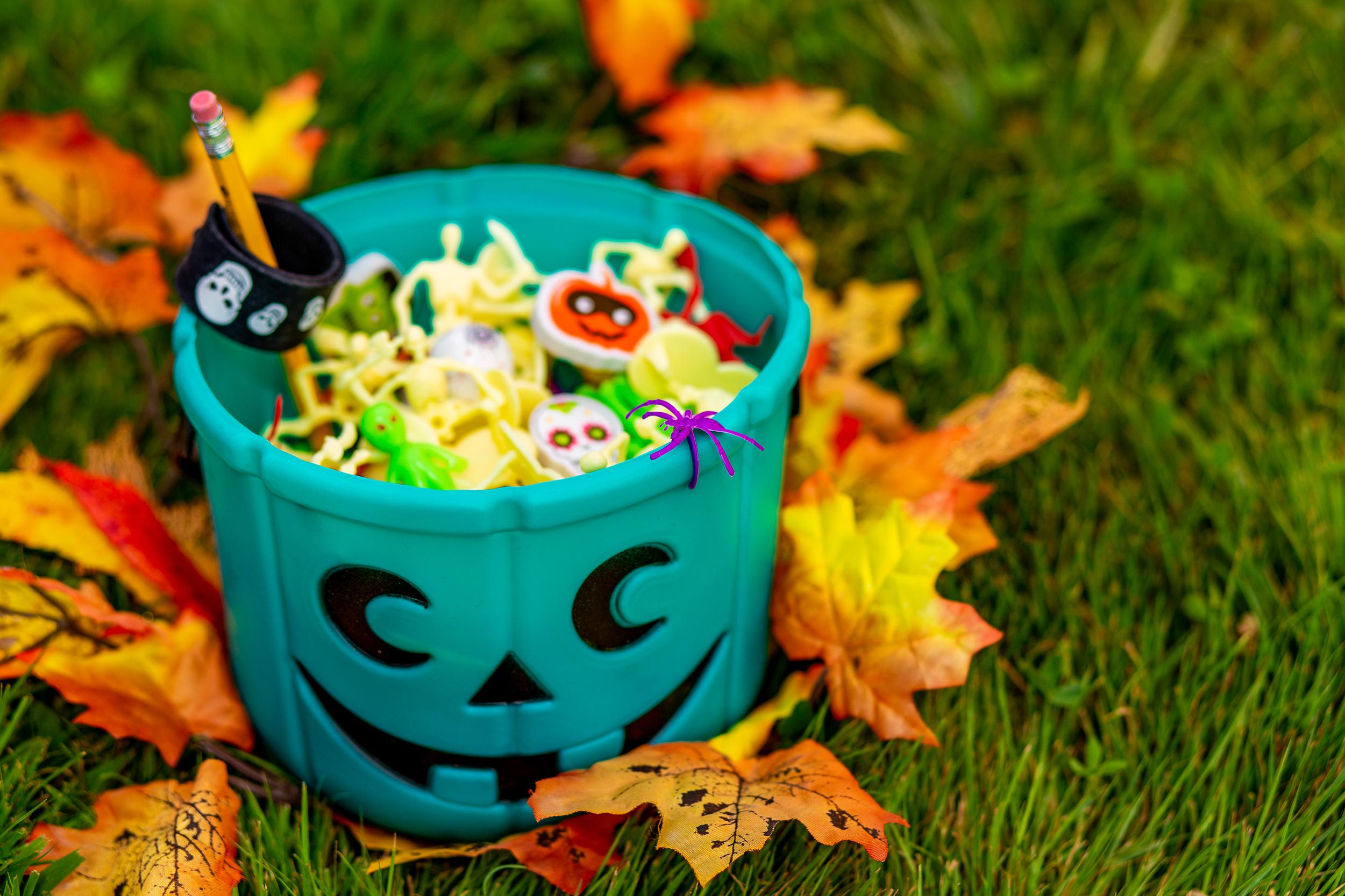 Article continues below advertisement
Can you still hand out candy if you participate in the Teal Pumpkin Project?
Totally! Just do it safely. It's best to keep food and non-food treats in separate bowls or buckets to reduce the risk of cross-contamination.
Here's how to find teal pumpkin houses near you:
On the website, there's a Teal Pumpkin Project map where you can find locations that are participating in the project. If you're handing out non-food items at your house, be sure to add your location to the map! Of course, not everyone who is participating will be on the map — that's the beauty of the teal pumpkins! They're there to let you know non-food treats are available!
Here's hoping you have a very happy Halloween — and that you're inspired to help others have one, too!