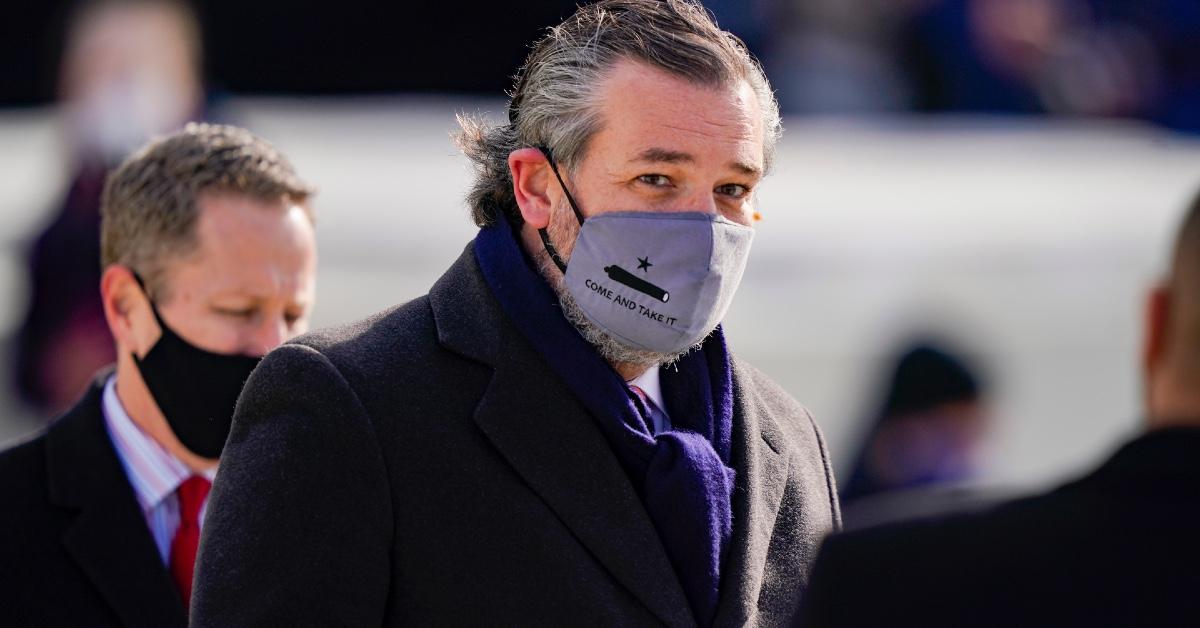 Ted Cruz's Dog Has Become an Internet Celebrity
The good people of the internet are bringing us laughter amidst the horrifying Texas blackouts after it was reported that Ted Cruz left an important member of the family behind on his Cancun trip: the Cruz family poodle named Snowflake. Now, social media users have taken it upon themselves to turn Snowflake into a meme after a picture of the dog began to circulate.
Article continues below advertisement
Snowflake became a metaphor for the Texans Ted Cruz abandoned for his vacation.
The initial photo that started the memes was from reporter Michael Hardy that featured Snowflake looking wistfully through the front door of the Cruz home. Michael then hypothesizes perhaps after the picture was taken, the Cruz family took the dog with them, or a different family member was staying behind to care for the creature.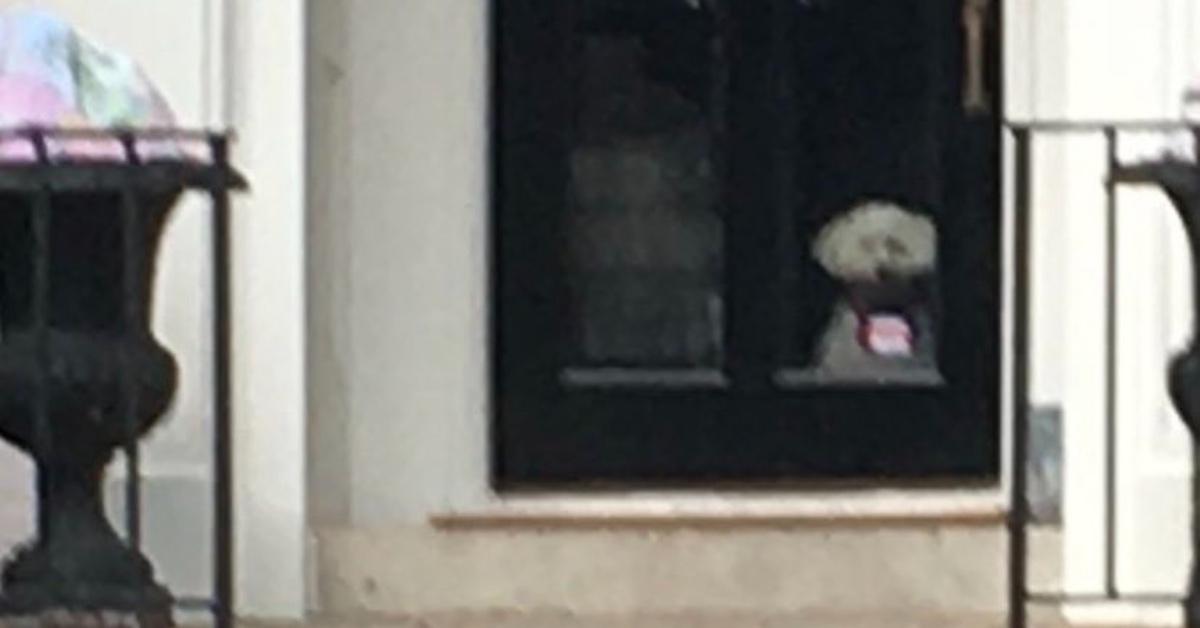 Article continues below advertisement
Article continues below advertisement
People commented on the irony that Ted's dog was named Snowflake after he was the one fleeing his state amid a crisis. Not only does 'Snowflake' represent the horrible temperatures that Texas is experiencing (and Ted leaving him behind represents the literal flee to Cancun), 'Snowflake' has been a popular term for the so-called sensitive liberal politics that Ted loves to critique.
Article continues below advertisement
People were also concerned for the welfare of Snowflake after it appeared no one was tending to the pup in a home without heat or water. According to the New York Magazine article Michael wrote, after his initial photograph, he stopped by the Cruz home to inquire about Snowflake and noted the security guard clarified that he was the one looking after the family pet.
Article continues below advertisement
Citizens also voiced the opinion that Ted leaving his dog behind in freezing temperatures only increased their distaste for the Senator, who could've just taken the dog with them to prevent endangering his welfare. Before it was reported there was someone taking care of the animal while the Cruz family were away, people were calling everything from animal cruelty to making jokes that perhaps Champ and Major Biden should offer the pup solace in the White House.
Article continues below advertisement
It's no surprise that the internet would react in such a fashion after Heidi Cruz mentioned to a ladies group chat that the family was leaving because their home had no heat or running water. Most Texas citizens are experiencing the same hardships, but unfortunately, none of them can fly to Cancun in a pandemic. For a brief period of time, the hashtag #ResignTedCruz was trending as a result of his continued inadequacy during this crisis.
Article continues below advertisement
It appears that Ted has returned to the United States and will hopefully be helping Snowflake stay warm. We are hoping that in the near future the Texas blackout will be resolved and everyone (Snowflake included) will have their heat and power returned!