Tfue Challenged Ninja to a Boxing Match Following Their Twitter Beef
Why is there a Tfue and Ninja Twitter beef? The YouTubers will fight each other in a boxing match, meaning that Tfue vs Ninja is happening.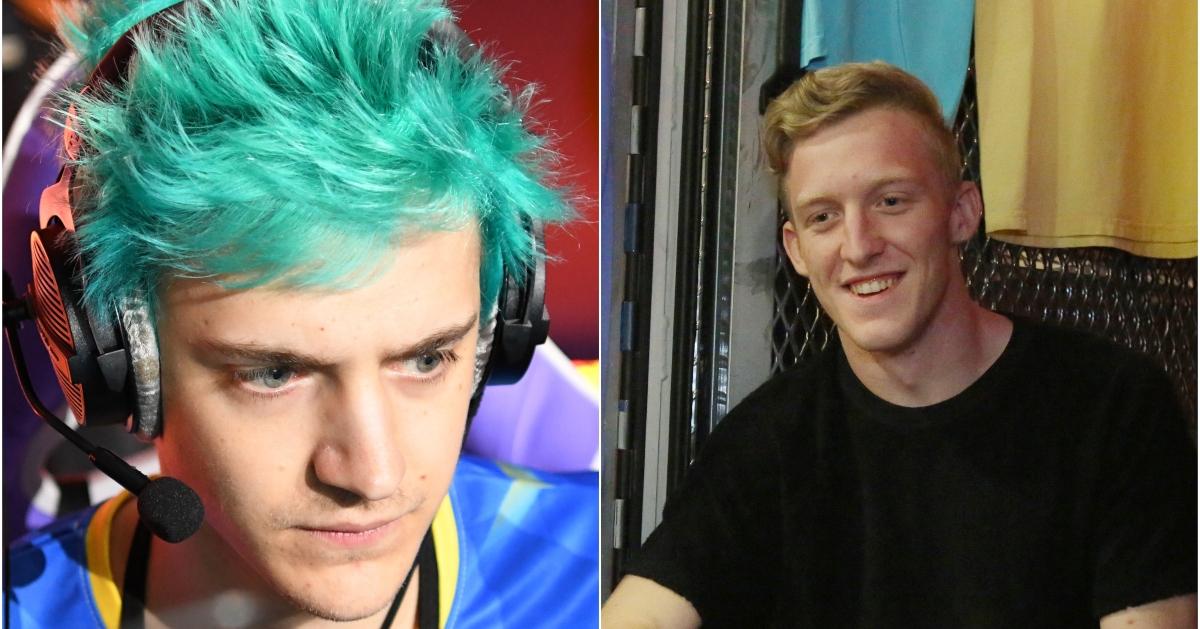 Three months after the Logan Paul vs. KSI boxing match, there might be another YouTuber spar on the horizon. Ninja and Tfue are two of the top video gamer YouTube accounts, as they have 22.8 and 11.5 million subscribers on their channels, respectively. Because their audiences are similar, the two have exchanged words with one another on social media before.
Article continues below advertisement
But, things escalated when Ninja's Twitter account challenged Tfue to a fight. The tweet got a lot of attention, and it soon perked the ears of none other than Tfue himself. He accepted the fight invitation, but things only got more complicated from there.
What is the Tfue and Ninja Twitter beef? Read on to find out the origins of their issues, and the tweet that had Tfue trash-talking Ninja on his channel. Plus, Ninja sounded off on Tfue's request for a Tfue vs. Ninja fight.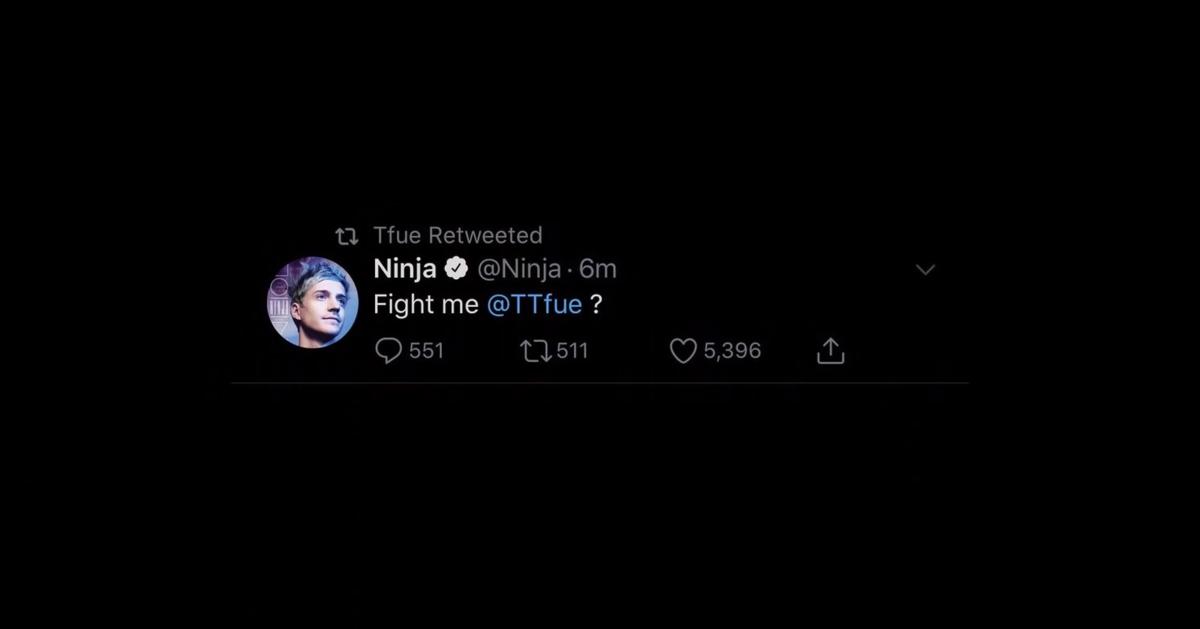 Article continues below advertisement
What is the Tfue and Ninja Twitter beef?
Though Tfue would explain that he and Ninja have been embroiled in a feud for year s, it came to a head on Feb. 22 in a now-deleted tweet. Ninja's account tweeted "Fight me @Tfue?," and the gaming world was soon in a frenzy. But, there was a lot of speculation that Ninja's account had been hacked because he has never called someone out for a fight before.
Plus, Ninja's wife, Jessica Blevins, had seemingly confirmed the timing of the hacking, when she wrote on the same day, "So obviously, Tyler's Twitter got hacked" (Tyler Blevins is Ninja's real name).
But, regardless of whether or not Ninja himself tweeted about a fight, Tfue was still more than interested in fighting his online adversary.
Article continues below advertisement
Tfue announced the fight (and his side of the story) in a video he posted on his YouTube channel on Feb. 23, entitled "Ninja Challenges Me to a Boxing Match."
"I woke up this morning to a whole bunch of heat on Twitter," Tfue said. "I guess, supposedly, Ninja challenged me to a fight. I think he did get hacked, but regardless of that, this is something that I need to get off of my chest for a while now."
Article continues below advertisement
Tfue then explained that he and Ninja have been enemies for a long time. He said that, after he got big on social media, Ninja has been trying to tear him down. Even if Ninja's account had been hacked, Tfue believed that the tweet finally allowed him to understand the extent of their longtime issues.
Will Tfue vs. Ninja happen?
Throughout his video, it is clear that Tfue wants to battle Ninja in a fight to deal with their issues. The gamer explained that Ninja has constantly been gossiping about him, and that he hopes a fight would stop this behavior.
Article continues below advertisement
"He's been talking behind my back. I never mentioned this to anyone before, but he actually did try to get me permanently banned behind my back," Tfue explained. "He tried to literally ruin my career. Honestly, I should have called him out then. But, for some reason, I just let it slide."
Tfue said that seeing the fight tweet made it all clear for him.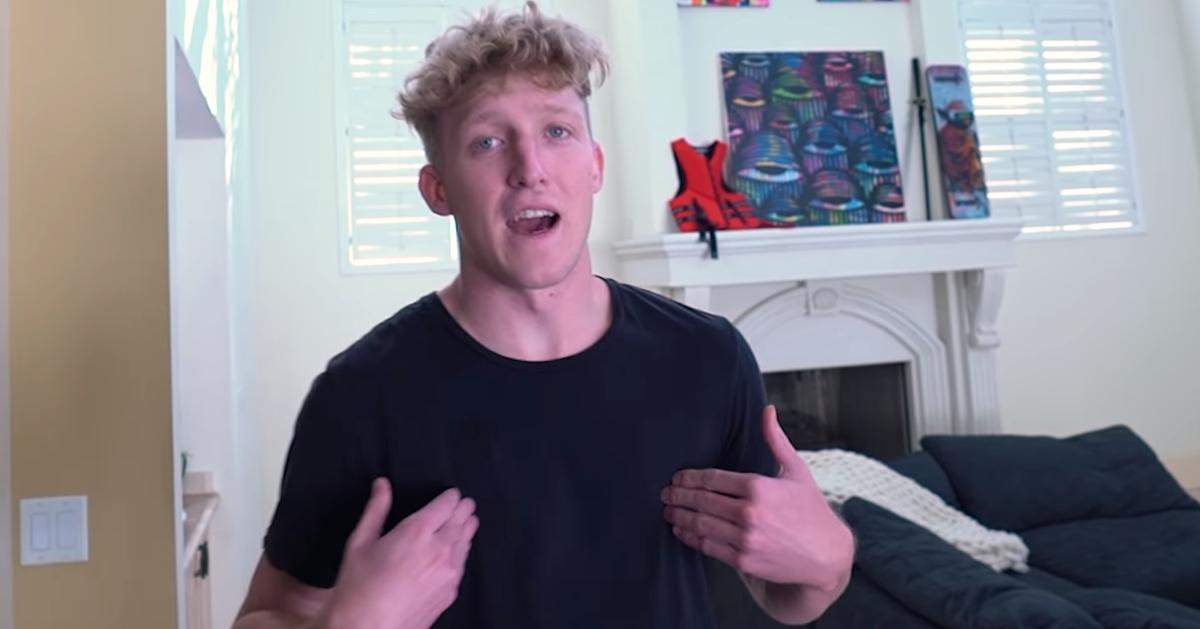 Article continues below advertisement
"Today I woke up and it hit me. Like, I'm over this s--t. It's literally time and I know that he doesn't f-----g like me. I know that he's been trying to tear me down forever, and I'm giving him the opportunity now to try to tear me down in the ring," he continued. "I don't care — UFC or MMA or whatever."
Tfue then referenced the match between KSI and Logan Paul, and wondered why he and Ninja couldn't do the same thing to end their online battle.
"I'm not scared. If anything, he's scared. He's talked all this s--t in the past, and now I'm getting the opportunity to back it up. I just want to get in the ring with this fool, and literally end it." he said. "To me, this is so much more than just a fight. This is years of rivalry. This is something that everyone has wanted for the longest time."
Article continues below advertisement
Tfue elaborated that he used to think of Ninja as a friend, but that their back and forth issues on social media has made them enemies.
"This kid is fake. He actually just like doesn't like me. Let's handle it," he continued.
Tfue then addressed Ninja directly.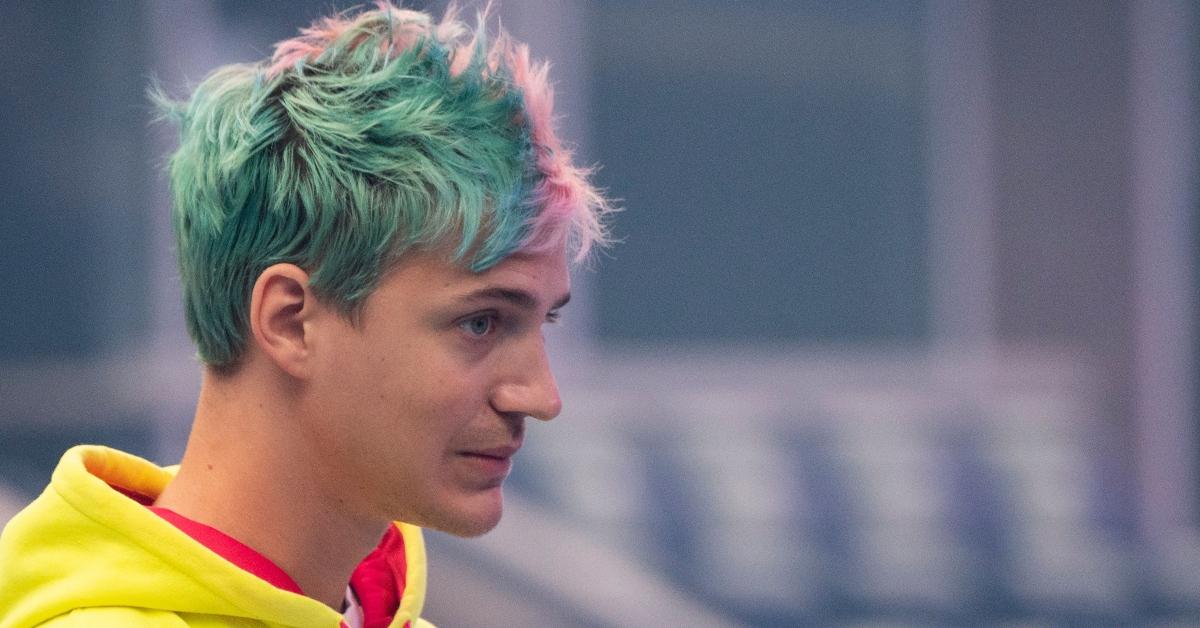 Article continues below advertisement
"Ninja, like you talk behind my back. You either get in the ring and be a man and let's do this, or just shut the f--k up."
Tfue then said that Ninja should be interested in fighting him, since his view numbers have been down.
"You need this more than I do," Tfue said. Talk about literal fighting words.
Ninja said that his Twitter account was hacked, and he sounded off on the fight.
Tfue was correct about one thing in his video: Ninja's Twitter account was, in fact, hacked. Shortly after Tfue posted his now-viral video, Ninja explained that his account was compromised. He also confirmed that he did not want to fight Tfue. Interestingly, he noted that he doesn't dislike Tfue, but that he was disappointed that Tfue would use a clearly hacked tweet to try to promote himself.
"I have no interest in fighting you, Tfue," he wrote in the tweet. "I don't hate you, I don't want you to fail, but I also don't appreciate you using my Twitter being hacked as a publicity stunt. It was a breach in privacy which nobody deserve to deal with, your [sic] making it worse for me and helping him."
Unfortunately for Tfue, his issues with Ninja won't be solved in any sort of fighting ring. Perhaps the two can work out their Twitter beef with their words instead?