Who Did Elle Choose at the End of 'The Kissing Booth 2'? SPOILERS
After two years of anticipation, 'The Kissing Booth 2' is here. If you want the ending explained (and to know who Elle ends up with), keep reading.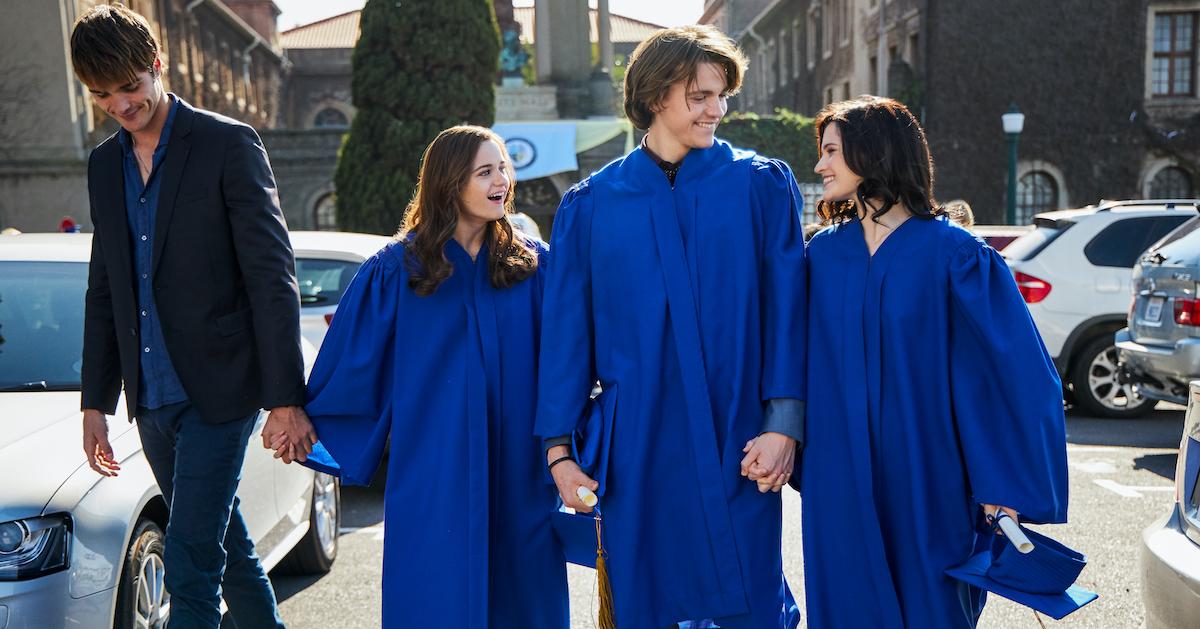 Before viewers were introduced to (and then became obsessed with) Noah Centineo aka Peter Kavinsky in To All the Boys I Loved Before, there was Netflix's first foray into wildly successful teen romantic comedies: The Kissing Booth. When the movie was released on the streaming service in May of 2018, viewers became enthralled with the budding high school romance between Elle Evans (Joey King) and Noah Flynn (Jacob Elordi).
Article continues below advertisement
The plot of the first film was that the chemistry between Noah and Elle could upend the latter's friendship with Lee Flynn (Joel Courtney) aka Noah's brother.
After two years of anticipation, The Kissing Booth 2 dropped on Netflix on July 24, and the stakes are higher. Viewers finally learned if Elle and Noah were able to make their relationship work despite their distance and about Elle's undeniable connection to new classmate Marco (Taylor Perez). Keep reading for the explanation of the ending.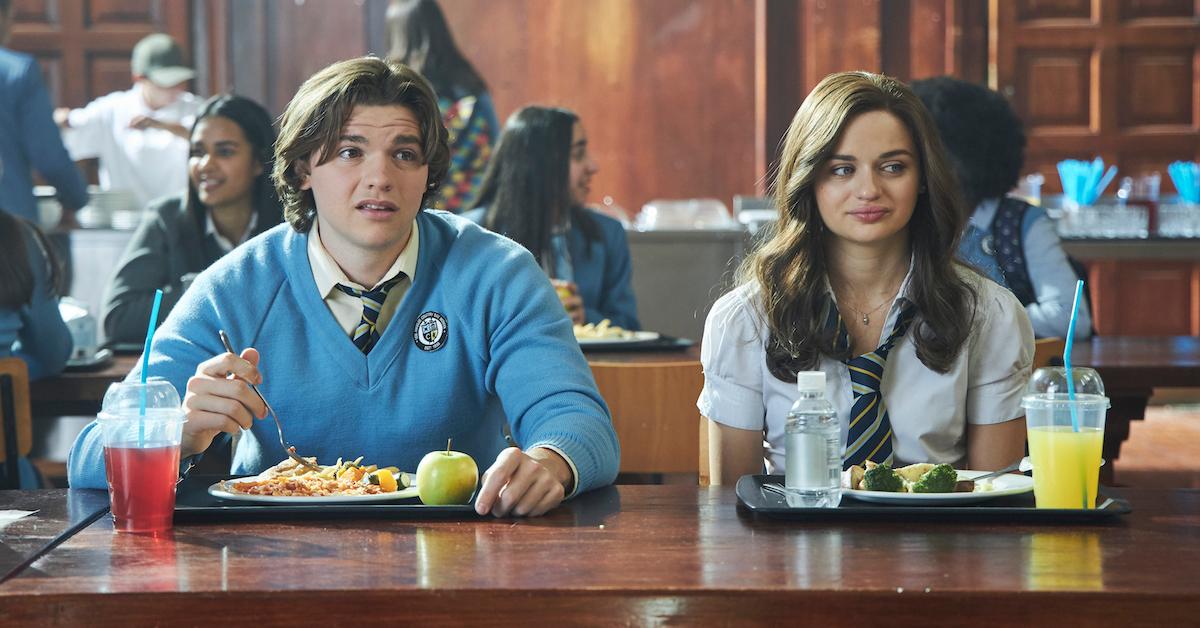 Article continues below advertisement
How did 'The Kissing Booth 2' end? SPOILERS.
At the end of the first film, Noah and Elle decided to give their relationship a shot, even though Noah was headed to Harvard. The beginning of the sequel picks up less than a month after Noah left for school, and the two are broken up (though Elle is riding his motorcycle).
When Elle and Lee return for their senior year, they learn that a new student named Marco has transferred there. Elle accidentally discusses how attractive she finds Marco over the school's loudspeaker, and the entire student body hears about it.
Meanwhile, Noah has grown close with college pal Chloe Winthrop (Maisie Sellers-Richardson). After Elle visits Noah in Boston with reconciliation in mind, she sees his bond with Chloe and figures that they're done for good.
Article continues below advertisement
This is further cemented in her eyes when she finds an earring in his bed, and when Noah decides to bring Chloe home for Thanksgiving break. Because Noah has a history of cheating, Elle assumes that he's gone back to his old ways.
Elle then goes ahead with forging a flirtation with Marco — who woos her by singing and playing guitar, by the way. They perform together on the dance machine, and they share a kiss.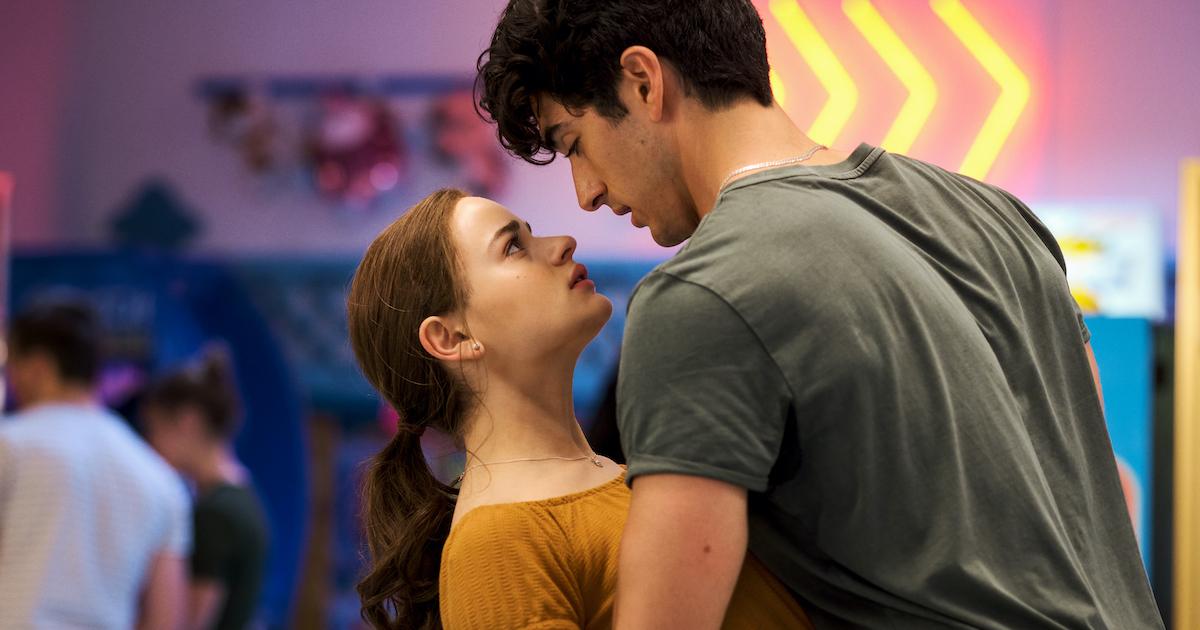 Article continues below advertisement
At the second edition of their high school's Kissing Booth fundraiser, Marco buys a ticket so he can chat with Elle. In the final moments of The Kissing Booth 2, Elle admits to Marco that she has feelings for him, but that he's "not the one."
"When we kissed, there was something there. But you're not the one," she tells him. "I really didn't mean to hurt you, but you're not the one that I'm lying to myself about. And that's why I have to go, and I have to find him and find out what really happened. I have to hear him out and make sure that he knows I'm not slipping away."
After saying goodbye to Marco, Elle heads to the airport to see Noah. While there, she sees Chloe, who assures her that she was never more than just friends with Noah.
Article continues below advertisement
Noah texts Elle that he's at the Kissing Booth, and she leaves the airport to find him. The two then reunite, and they decide to give their relationship a real chance. "It's you, Noah," she tells him at the end.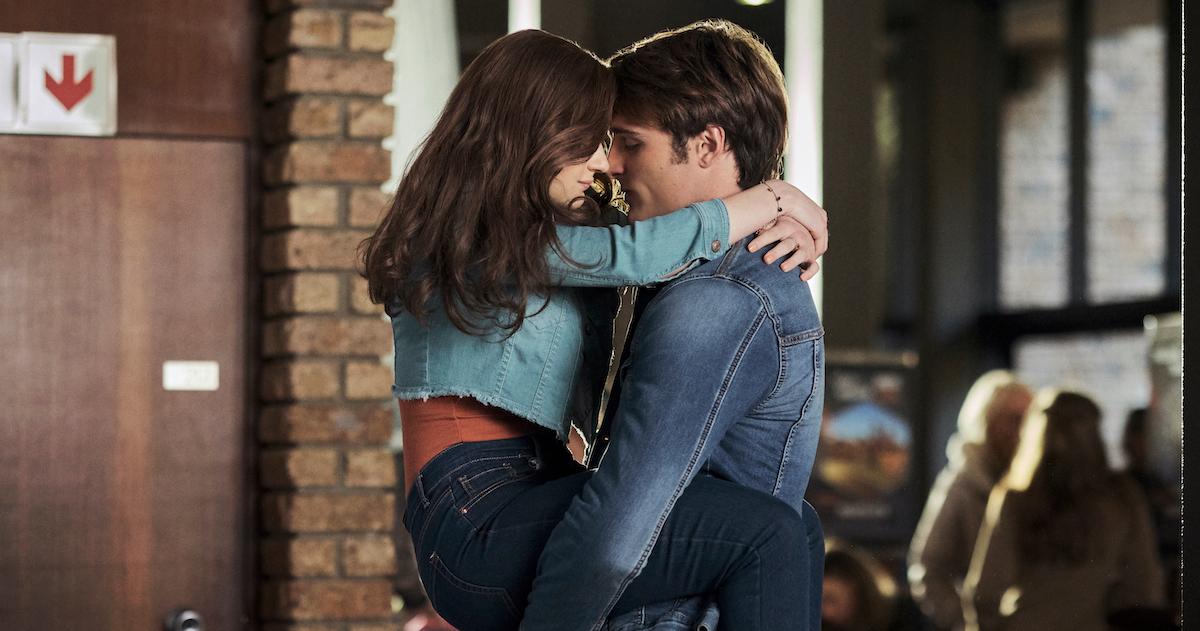 Article continues below advertisement
The movie concludes with Lee and Elle graduating. While Lee got into UC Berkeley, Elle shares that she got waitlisted everywhere. Marco makes a passing comment to a friend that he won't give up on Elle, which might serve as the perfect plot for a third film.
In the final seconds, Elle reveals that she actually got an acceptance letter from both UC Berkeley and Harvard, and she has quite the decision to make. Noah is on one coast at Harvard, while her own dream school is on the other.
Will there be a 'Kissing Booth 3'?
With the cliffhanger of Elle's college decision concluding The Kissing Booth 2, many viewers are desperate to learn if the franchise will continue. Netflix has not confirmed if there will be another movie yet, but the sequel certainly set up a few potential plots for its continuation.
While there also needs to be some resolution about Marco's quest to win Elle over, another option could be a significant time jump.
Article continues below advertisement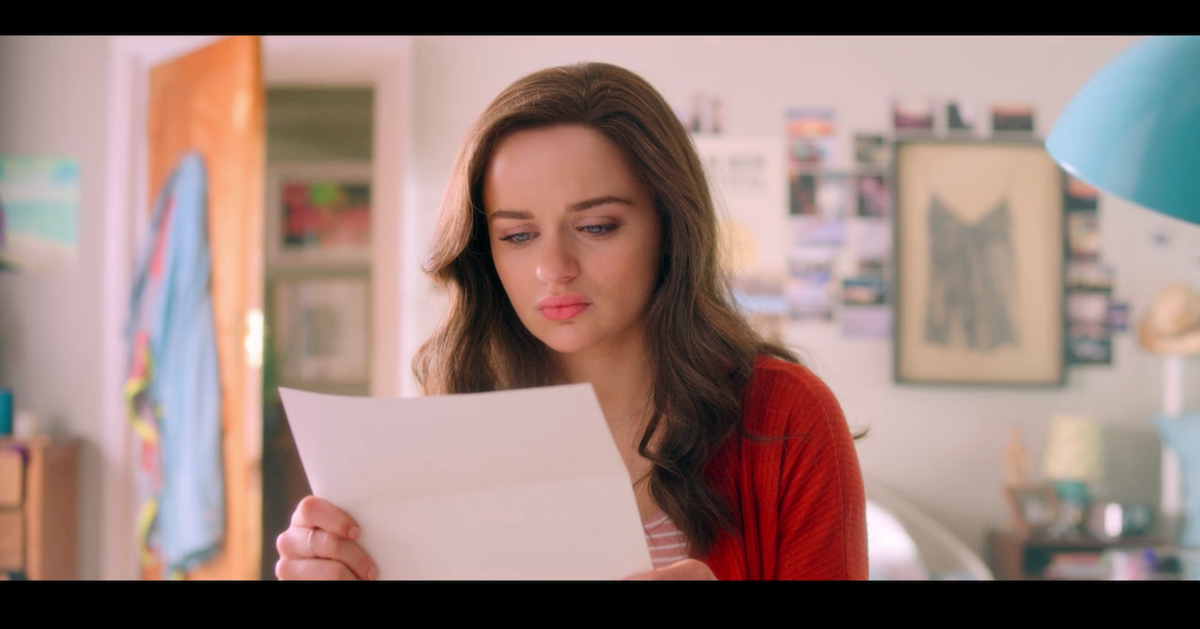 Much of The Kissing Booth 2 also centered around Elle's college essay about where she wanted to be in five years. A time jump could let the audience see whether Elle and Noah could make a relationship work as adults, and it could move the plot beyond Elle's college years.
The second film has some viewers shifting from #TeamNoah to #TeamMarco, and a third movie could really settle out the score.
The Kissing Booth 2 is now available to stream on Netflix.