Marching Bands Kick Some Brass in The CW's 'March'
Which college is featured in The CW's 'March'? Here's what you need to know about the marching band series. Details inside.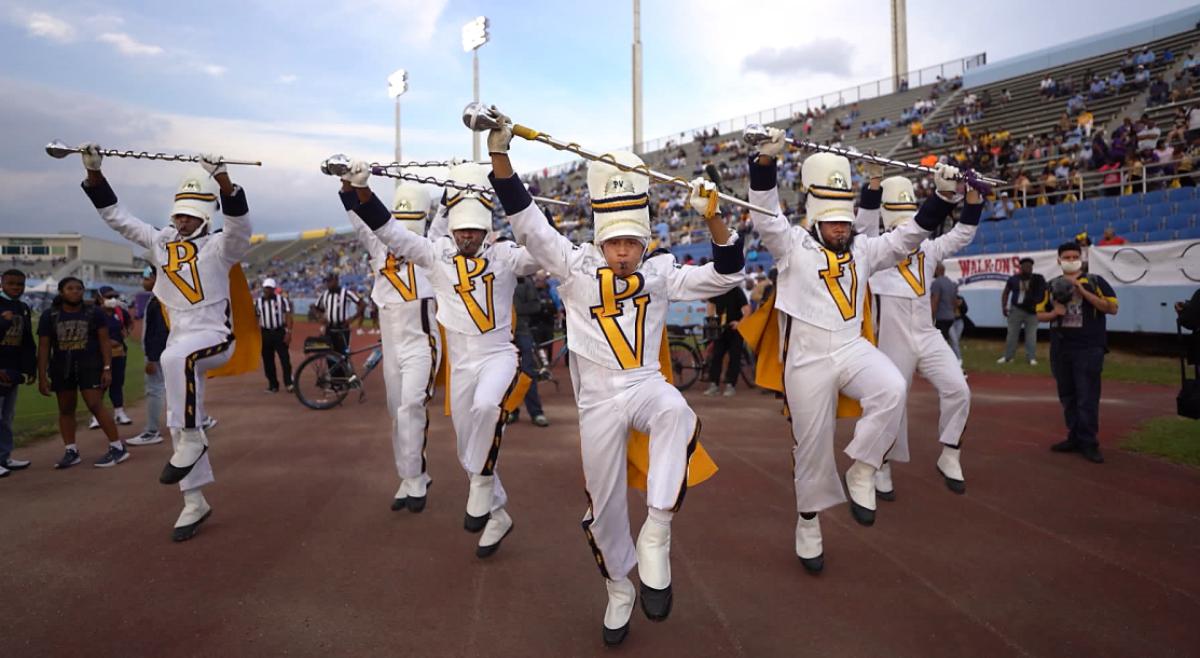 It's time to jump on the marching bandwagon! If your heart flipped for Cheer, then this is definitely the show for you. The CW's March follows a marching band from an HBCU as it starts the season at No.8 with the hopes of reaching No.1. Which college is featured in March?
Article continues below advertisement
Which college is featured in 'March'?
When it comes to marching bands at an HBCU (Historically Black College or University), it's probably best to get up to get a drink during the game. You do not want to miss a halftime show, especially when you're at Prairie View A&M University, because that's when you're going to see The Marching Storm. According to The Marching Storm's website, "The very soul and spirit of every historically Black university is conveyed through its marching band." We will bear witness to that deep joy in The CW's new docuseries.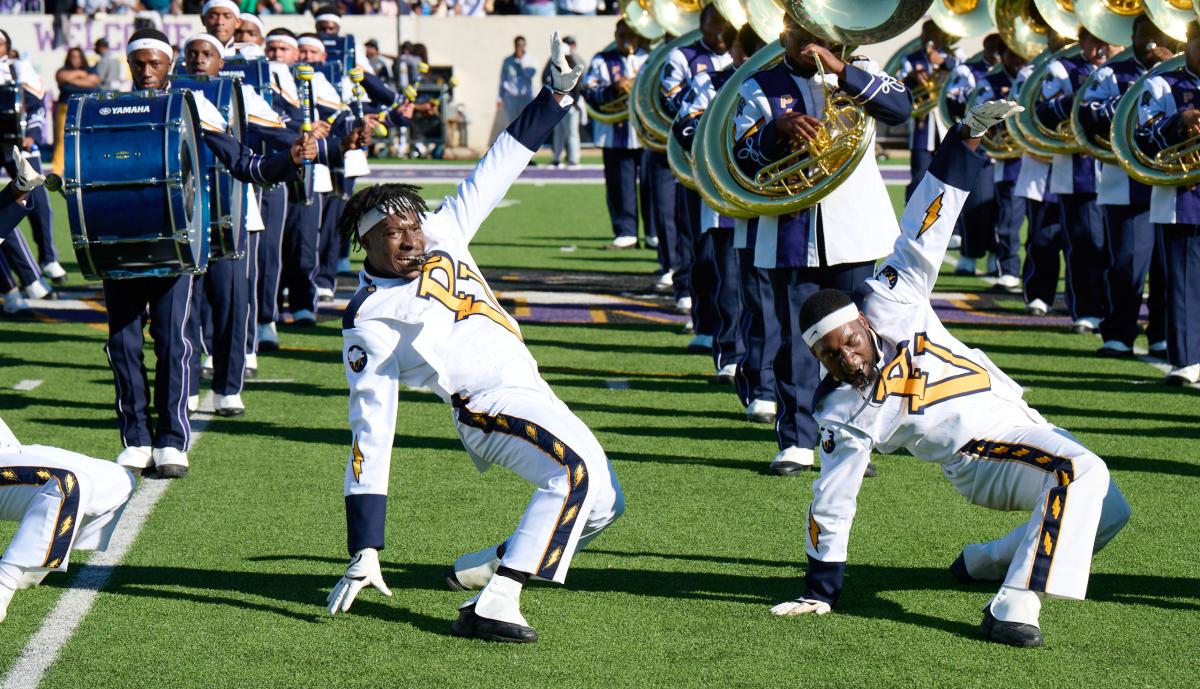 Article continues below advertisement
In a premiere clip for March, we are greeted by a mission statement of sorts. "We, The Marching Storm, dedicate ourselves to a higher standard. We are all we got and we are all we need," a woman's voice says. The band is made up of over 300 people, who, according to one band member, operate "like a well-oiled machine." There is nothing accidental in this band; each decision is intentional. From the music to the moves, to the outfits, everything lends itself to The Marching Storm's performance.
Prairie View A&M University is part of the Southwestern Athletic Conference (SWAC), which is composed of several HBCUs across the southern United States. When we meet The Marching Storm, we discover they have been ranked No.8 in their conference, which is a surprise to everyone involved. Throughout this season of March, we will follow The Storm on their road to No.1 — what a gift.
Article continues below advertisement
Marching bands have a rich history in the context of HBCUs.
The Birmingham Times traces the origins of Black marching bands back to colonial-era militaries, when Black people were enlisted but were not given guns. By the time the Civil War began, all-Black regiments had their own instruments and would parade through cities, helping to recruit men to the cause. Once the war ended, some men stayed to form the first Black units, and those who left often formed civilian bands.
Article continues below advertisement
By the end of the 1800s, touring Black minstrel troupes were a vital part of American culture and HBCUs, like Tuskegee Normal and Industrial Institute (now Tuskegee University), in Tuskegee, Ala., were opening. The Tuskegee Normal School Brass Band was one of the first HBCU marching bands.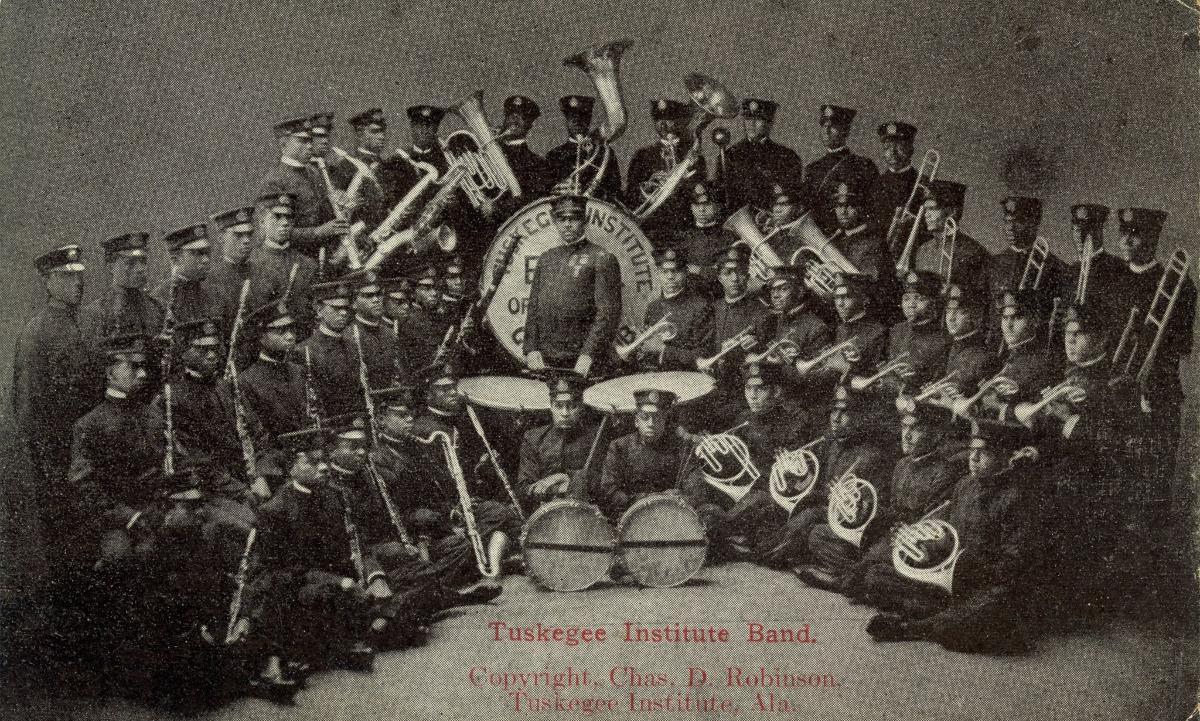 Article continues below advertisement
The style of Black marching bands that everyone is familiar with was stumbled upon accidentally at Florida A&M University (FAMU) during practice in 1946. Dr. William Foster, FAMU's band director emeritus said, "We were just doing steps and high-knee lifts, and people thought that was the greatest thing on earth. Later, I had a physical education teacher, Beverly Barber, help with the choreography, putting the steps to music," per The Birmingham Times.
This deviation from the military norm forever changed the style of marching bands, which were previously quite stiff and rigid. Now, marching was closer to dancing, with a certain type of freedom attached to it. These days, the halftime shows are what bring a lot of people to the university games, and who can blame them? You get to witness true beauty and skill on a field where everyone is competing against themselves.
Watch March on Mondays at 8 p.m. EST on The CW.