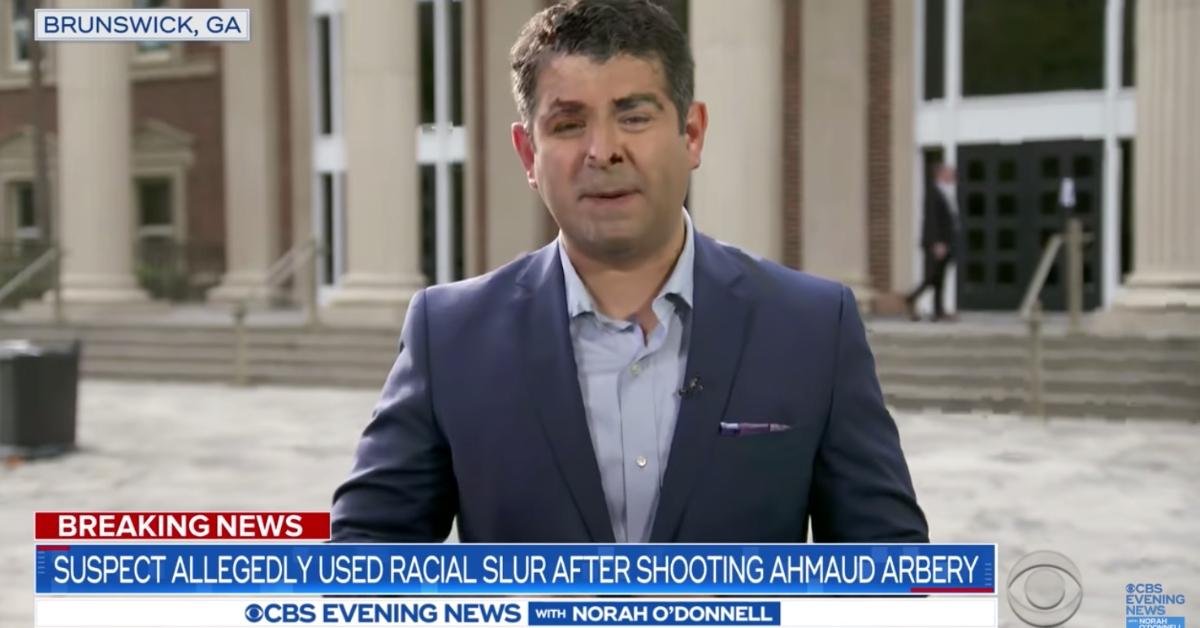 Did Something Happen to 'CBS Evening News' Correspondent Omar Villafranca's Face?
Omar Villafranca's latest report for CBS Evening News offered an update on the trial of Travis and Gregory McMichael and William "Roddie" Bryan, the Satilla Shores, Ga., residents charged with the murder of Ahmaud Arbery. They claimed that they attacked the 25-year-old Black man because he "looked like a burglar."
During the report, Omar's face suddenly became distorted, giving the illusion that he was injured. The strange phenomenon left viewers wondering: is he okay? What happened?
Article continues below advertisement
So, what happened to Omar Villafranca's face?
During his latest appearance on CBS Evening News, Omar's right eye suddenly appeared to swell and turn purple. The rest of his face looked no better, as his nostrils grew unusually wide and his cheekbones seemed worrisomely distorted.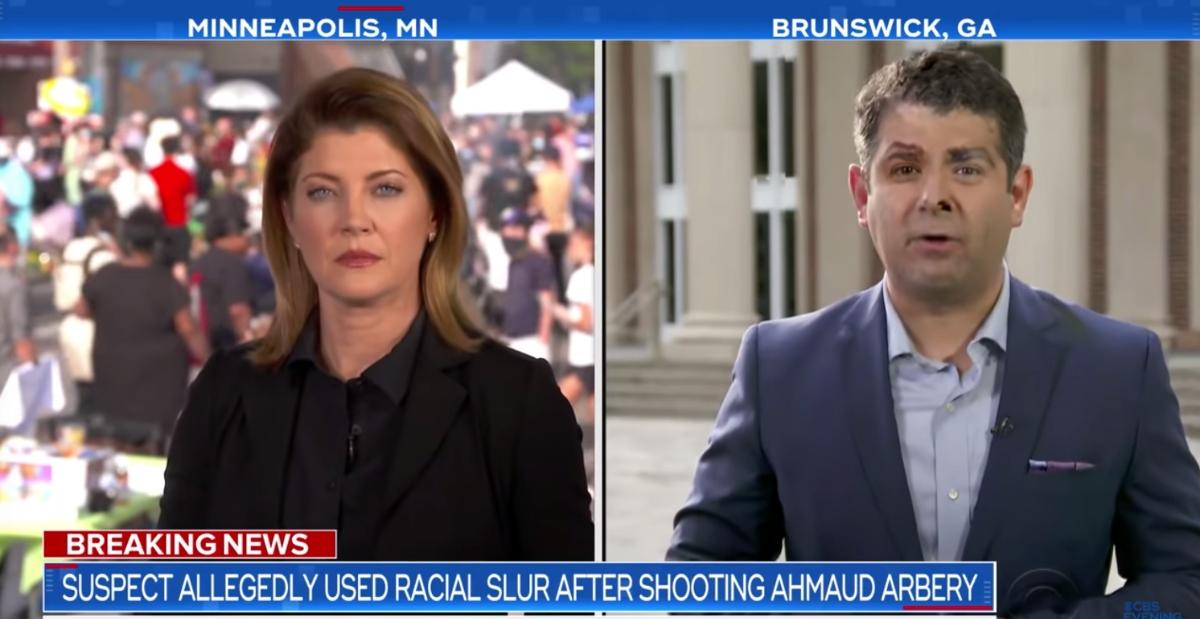 Article continues below advertisement
Anxious viewers took to Twitter to enquire about what had happened, with many sending the CBS national correspondent their well wishes.
"@OmarVillafranca Are you ok? It looks like you took a few to the kisser," wrote a person.
"@omarvillagranca Those injuries look awful! Thanks for reporting tonight!" tweeted someone else.
"I had to rewatch it a couple of times, but it was a weird glitch with the video compression. I too though he was attacked by a honey badger," remarked another viewer.
"I hope you don't mind me asking... but what happened to your eye?" wondered somebody else.
Article continues below advertisement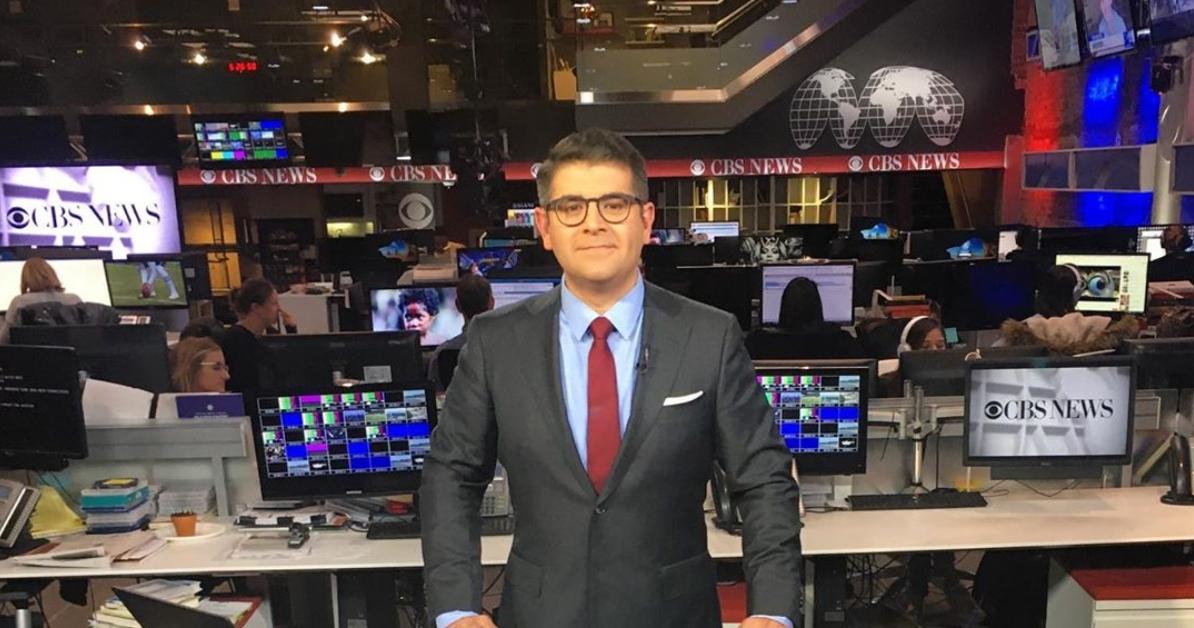 Although the footage made it seem as though Omar had suffered severe injuries, this was far from the case.
As the CBS national correspondent revealed in a tweet posted on Thursday, June 5, 2020, the camera's signal was weak, creating pixelated footage.
The strange illusion, he explained, boils down to a technical difficulty — as opposed to his supposed involvement in a physical altercation.
Article continues below advertisement
"Let's clear something up: people have been messaging me asking if I'm ok after they saw my @CBSEveningNews live shot. I didn't get beat up! The camera's digital signal wavered and I got pixelated...not hit in the face w/a bag of nickels. I'm fine! Thanks!" he set the record straight via a tweet posted on Thursday, June 5, 2020.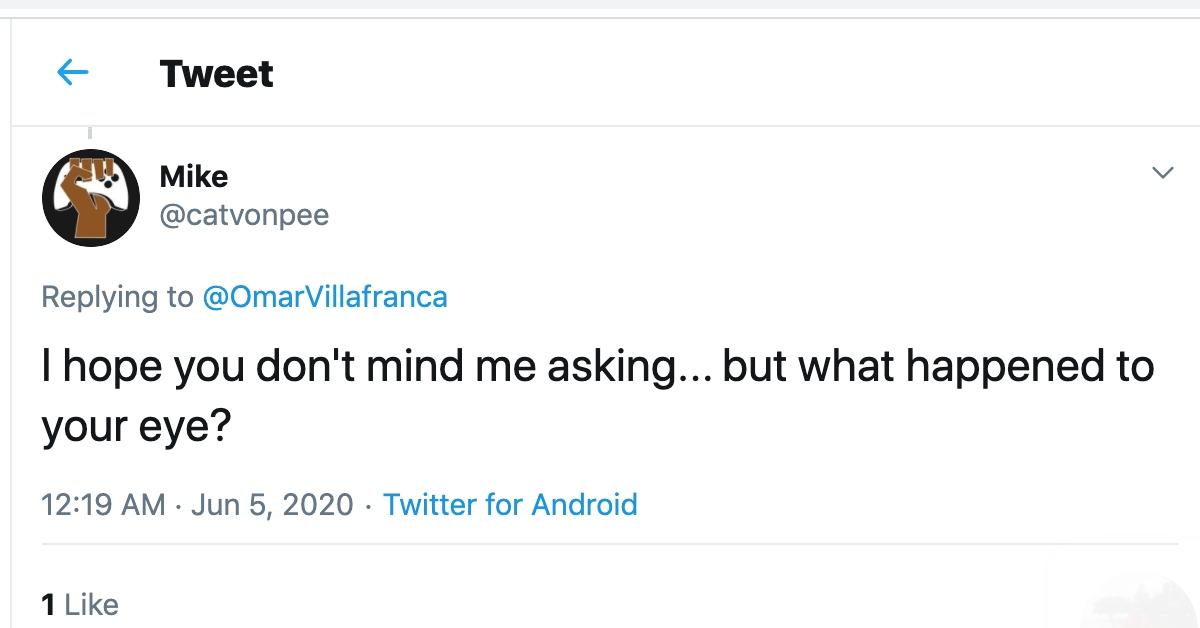 Article continues below advertisement
Omar was reporting on the killing of Ahmaud Arbery.
Omar's latest report revolved around the three Georgians who chased down 25-year-old jogger Ahmaud Arbery with their pickup truck before shooting him to death on Feb. 23.
Travis and Gregory McMichael claimed they had a few burglaries take place in the months leading up to the incident, which made them more cautious, according to the Atlanta Journal-Constitution.
As a new article by CNN reveals, body camera footage showed a Confederate flag sticker glued onto the toolbox of their truck. A third suspect, William "Roddie" Bryan, told police Travis McMichael used the N word to refer to Arbery as he stood over his body.
As Omar explained in his latest report for CBS Evening News, The Department of Justice is currently investigating whether the incident should be classified as a hate crime.
"The Department of Justice is also looking into possible federal hate crimes in this case. As for the three suspects, the judge ordered that they remain in jail," he said at the end of the report.