Adam Sandler's Basketball Movie 'Hustle' Will Inspire You to Aim High — What Is It Based On?
Netflix's drama 'Hustle' follows a struggling basketball scout and a Spanish basketball player as they work together to achieve their dreams. What is it based on?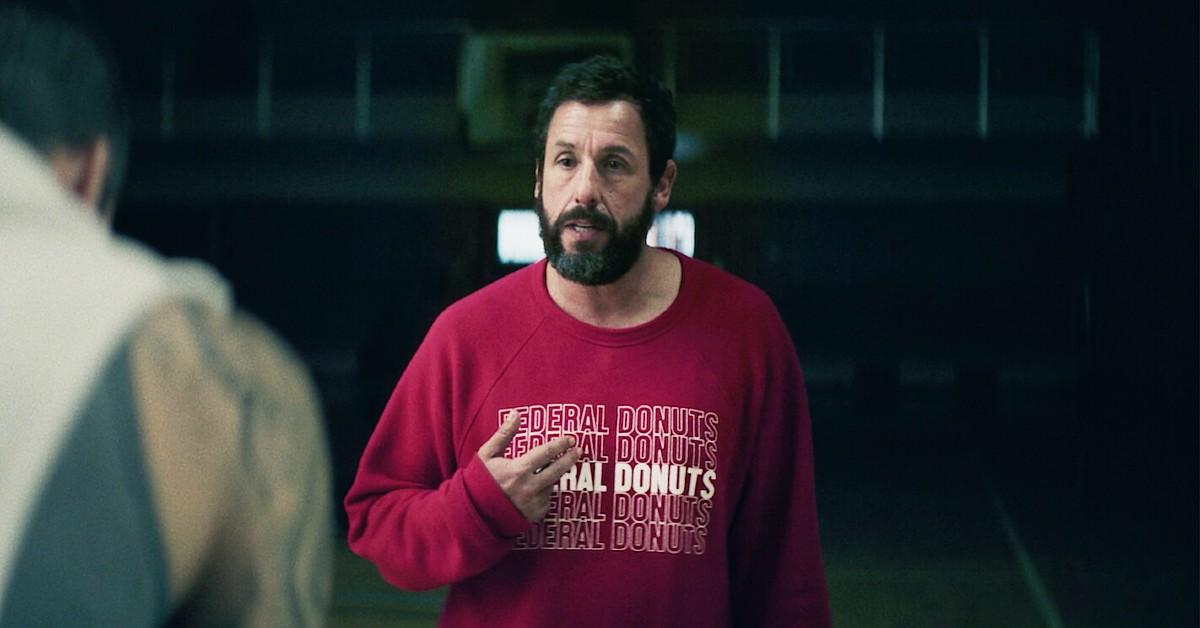 Sometimes the biggest risks taken spawn the biggest rewards. In Netflix's upcoming film Hustle — which got a theatrical release on June 3, 2022 — longtime hapless basketball scout Stanley "Sugarman" Beren (Adam Sandler) makes a big spur-of-the-moment decision while abroad, attempting to shake up his team, the Philadelphia 76ers. Without the team or his boss's approval, he offers to train a brilliant basketball player from Spain, Bo Cruz (Juancho Hernangomez), in hopes of getting him ready for the NBA draft.
Article continues below advertisement
With dreams of becoming an NBA coach himself, Stanley and his superstar-in-training hustle to prove to the industry, the world, and themselves that they both have what it takes. Family dynamics come into play, as Bo has to provide for both his mother and young daughter, and Stanley feels tension within his family unit, as he's often forced to travel for work and spend time away from his wife and daughter. In somewhat similar ways, their lives parallel each other.
Boasting an inspirational backbone similar to that of 2009's The Blind Side — which is based on a true story — it's easy to wonder if Jeremiah Zagar's Hustle is also based on truth.
Article continues below advertisement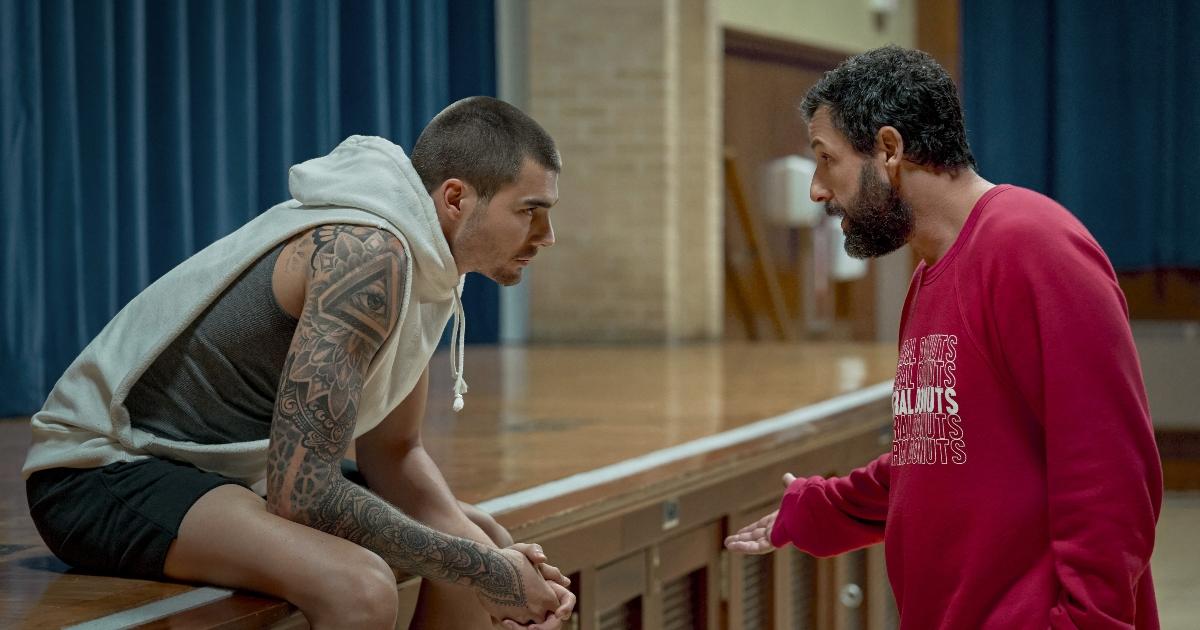 What is Netflix's basketball-themed film 'Hustle' based on?
Along with Adam Sandler (Uncut Gems) and real-life Spanish NBA star Juancho Hernangomez, Hustle stars Oscar nominee Queen Latifah (Girl Trip), Jaleel White (Family Matters), Ben Foster (Hell or High Water), and basketball players Boban Marjanović and Aaron Gordon.
Written by Will Fetters and Taylor Materne and produced by Adam Sandler and Lebron James, Hustle is an entirely fictional story.
Article continues below advertisement
Adam Sandler was approached to lead the film partially because of his love of basketball.
The Sandman lives for basketball, and Lebron James' production company, SpringHill Company, knew that. See, when SpringHill acquired the script, the first person to come to mind for the role of Stanley was Adam Sandler.
"They all knew I like hoop. I heard the premise, and I read the script, and I was like, 'Yeah man, that sounds like something I'd be excited to do,'" he told The Hollywood Reporter.
Article continues below advertisement
Because everyone involved in the project wanted it to be an authentic representation of the sport, NBA legend Lebron James came in handy. "[Lebron] was very helpful in any NBA stuff we needed; any player we reached out to, LeBron would make sure that everything was smooth," Adam Sandler detailed.
We previously mentioned that family and relationships play a part in Hustle, including the burgeoning bond between Stanley and Bo Cruz. Sweetly, Juancho Hernangomez explained to The Hollywood Reporter that the duo's real-life bond grew as they spent more and more time together on-set.
Article continues below advertisement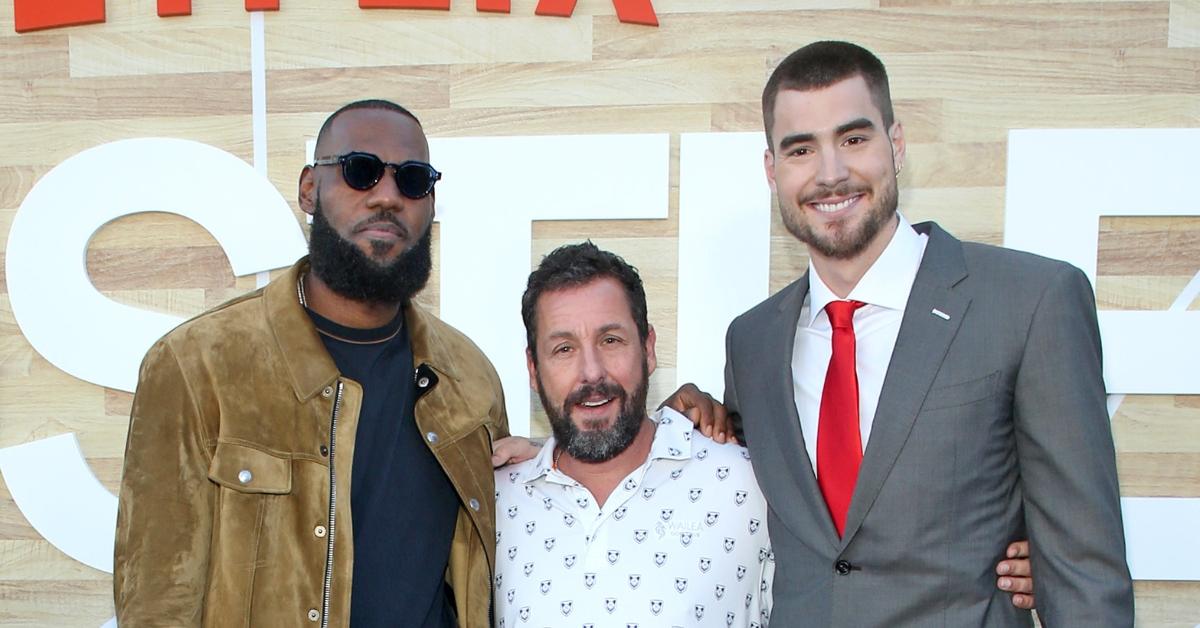 "I think he's like my dad and for him I'm his older son. It was some kind of feeling from the first day, we just loved each other so much and spent so much time together," he said. "When I see his eyes and I have to say goodbye [in the movie], I say 'love you,' and it's a real feeling, it's not acting."
This is truly a "we're not crying, you're crying" moment.
Hustle premieres on Netflix on June 8, 2022, at 3 a.m. ET.