Does Cassidy Survive the Second Rose Ceremony on 'The Bachelor'? (SPOILERS)
Cassidy has already made plenty of foes on 'The Bachelor.' Does she conquer through and make it to the end? If not, when does she get sent home?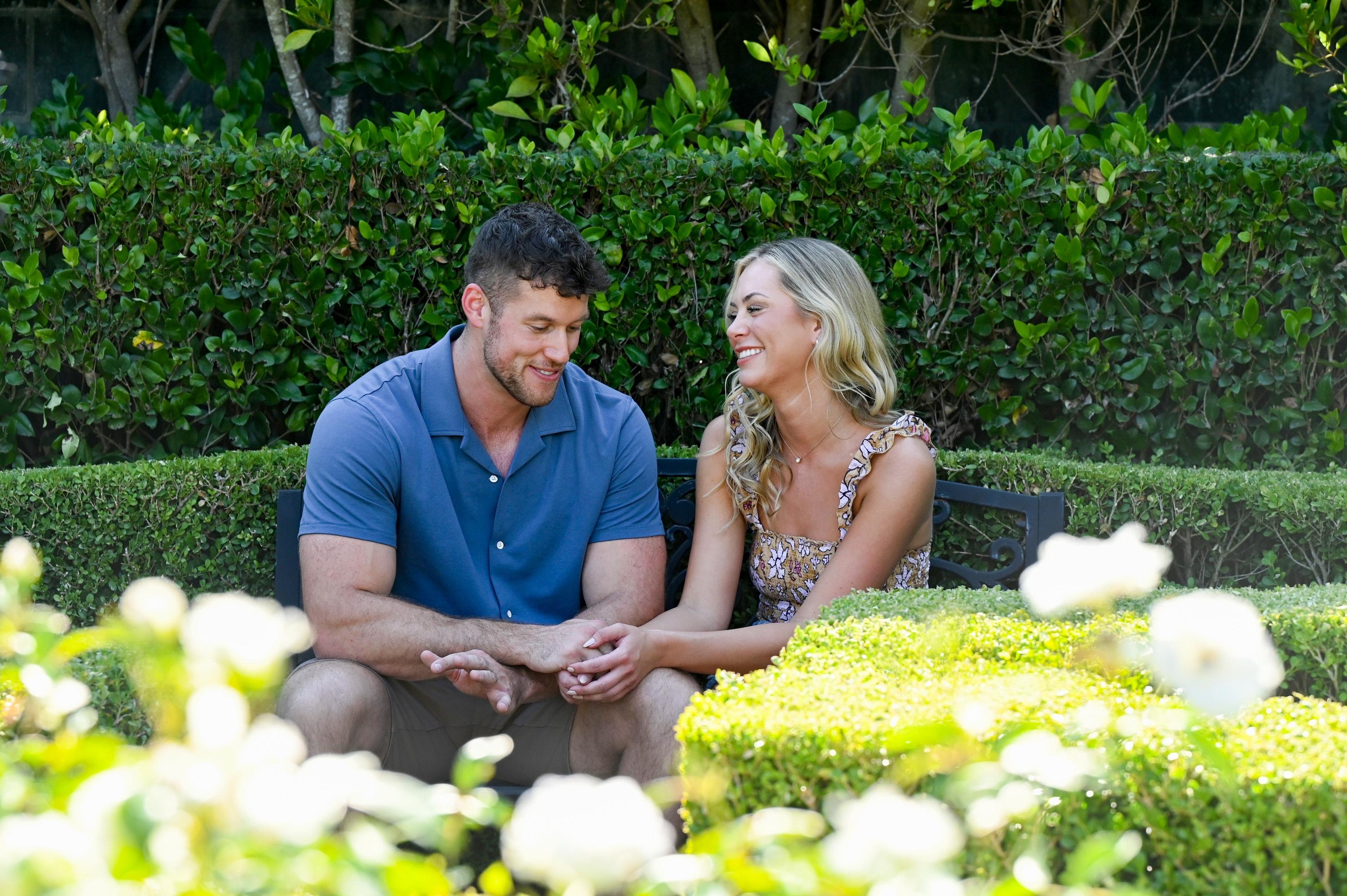 Spoiler alert: This article contains spoilers for The Bachelor Season 26.
It's only the second week and yet Cassidy Timbrooks manages to make her villainous debut and secure plenty of foes on Season 26 of The Bachelor. After refusing to pull her weight at the kid's birthday party group date (not to mention, pulling Clayton aside twice for long periods of time), the ladies are furious with Cassidy.
Article continues below advertisement
Once she receives the group date rose for her multiple efforts to hang out (and make out) with Clayton, the drama within the mansion reaches new heights.
At the cocktail party, 26-year-old recruiting coordinator Sierra Jackson reveals to Clayton that, up until filming commenced, Cassidy was texting with another man and potentially making plans to meet up after the show — a fact that Cassidy told Sierra herself. The second episode ends on a cliffhanger, with Clayton pulling Cassidy for a chat. What happens? Does Cassidy get sent home? Here's what we know.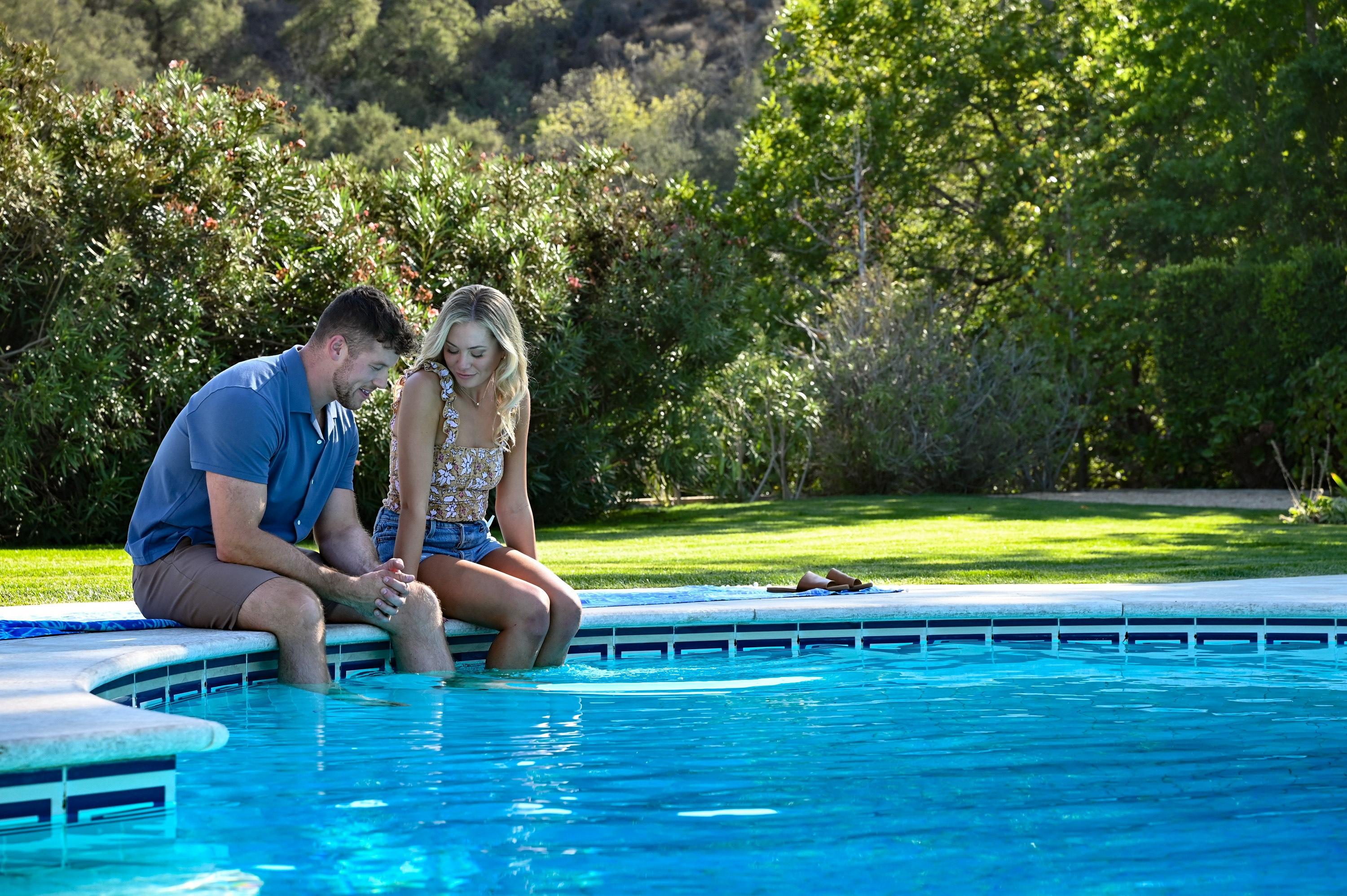 Article continues below advertisement
When does Cassidy go home on 'The Bachelor'?
Though it seems like Cassidy is a clear frontrunner for Clayton's love, it all comes to a screeching halt once the bachelor learns that she's not there for the right reasons. As a result, Clayton becomes the first person in Bachelor franchise history to take back a rose from one of the eligible suitresses.
Even after Cassidy constantly rubs her safety in the other ladies' faces throughout the entirety of Episode 2, it doesn't matter because, at the start of Episode 3, Bachelor super-fan Cassidy is out the door and on her way back home.
Article continues below advertisement
Ahead of the Season 26 premiere, resident Bachelor leaker and blogger Reality Steve revealed that "there is a woman this season who was texting a guy in the hotel pre-show before she got her phone taken away."
He added that this situation eventually becomes a central storyline on the show, and we've officially reached that point (only two episodes in, might we add). A few weeks later, Reality Steve disclosed the woman's identity — Cassidy Timbrooks.
Article continues below advertisement
It looks like Cassidy was more invested in Hilary Duff than Clayton.
In a surprising turn of events, actress, singer, and businesswoman Hilary Duff accompanies Clayton on his first group date. Per ABC's synopsis, "Hilary Duff enlists the help of the ladies to throw a dream Beverly Hills birthday party."
When the ladies first see Hilary, Cassidy immediately fangirls and makes it her mission to talk to the Disney Channel alum any time she can. Thus, she abandons the date overall and barely participates.
At one point, the camera pans to Hilary and Cassidy conversing, and Bachelor Nation believes that Hilary sees right through Cassidy and her artificial personality.
Article continues below advertisement
We have to agree — throughout the date, Cassidy repeatedly brags about hanging out with Hilary in a Beverly Hills mansion. (OK? You're here to get to know Clayton, not bask in your boujee interests!) Plus, Cassidy emphasizes that she's such a massive fan of Hilary Duff's, noting that she was Cassidy's first concert ever. If she's that invested in Hilary, why wouldn't she put in the effort on the date?
One Bachelor fan took to Twitter and said, "OK, Cassidy, if you're such a big fan of Hilary Duff, why would you not care if she's disappointed in you!!! My entire goal would be for Hilary to tell me she's proud of me — OK, get me on the show right now!"
New episodes of The Bachelor air Mondays at 8 p.m. EST on ABC.