Here Are the Best Places to Watch the Big Game in Your City
Wondering "where to watch the Super Bowl near me"? Here are the winning spots to watch the big game (and the commercials, of course) on Sunday.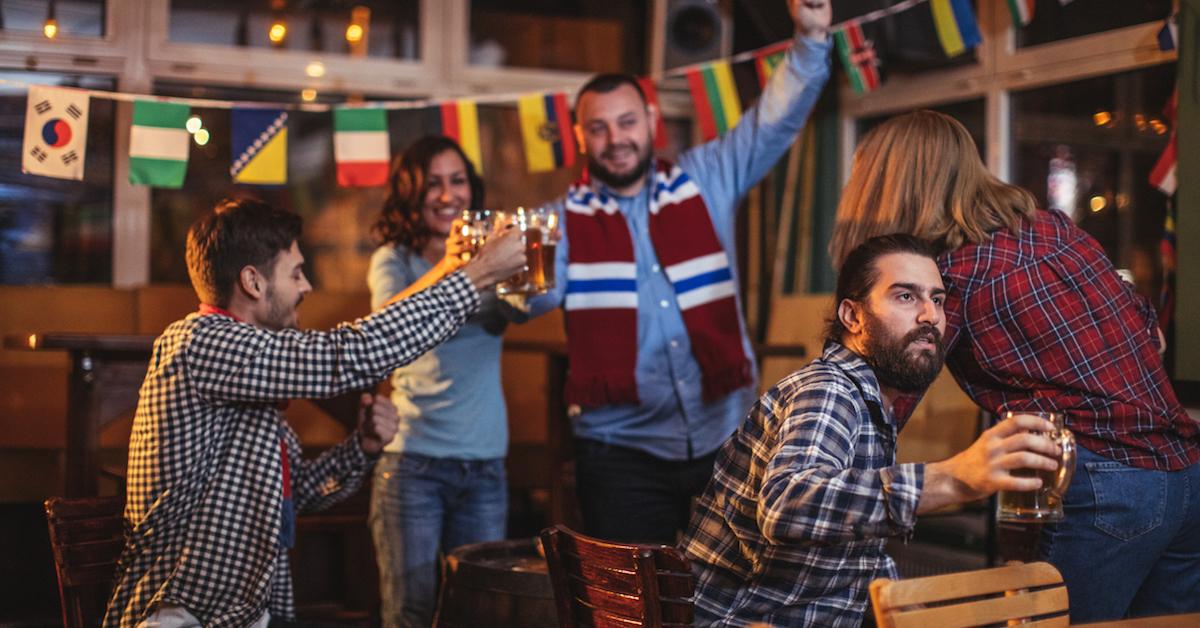 Super Bowl Sunday is what the kids would probably call "a vibe" — everyone is totally amped, there's (generally) good energy flowing, and it's a fun opportunity to hang out with friends. But if you're looking to celebrate game day outside of your home, you might be looking for a good place to watch.
Article continues below advertisement
Luckily, I've gathered some of the best places to watch the Super Bowl in a city near you. Whether you're hangin' on the East Coast, livin' it up in Los Angeles, or if you happen to be visiting the Windy City, there are so many places to enjoy the All-American holiday. Take a look at some seriously solid suggestions, below.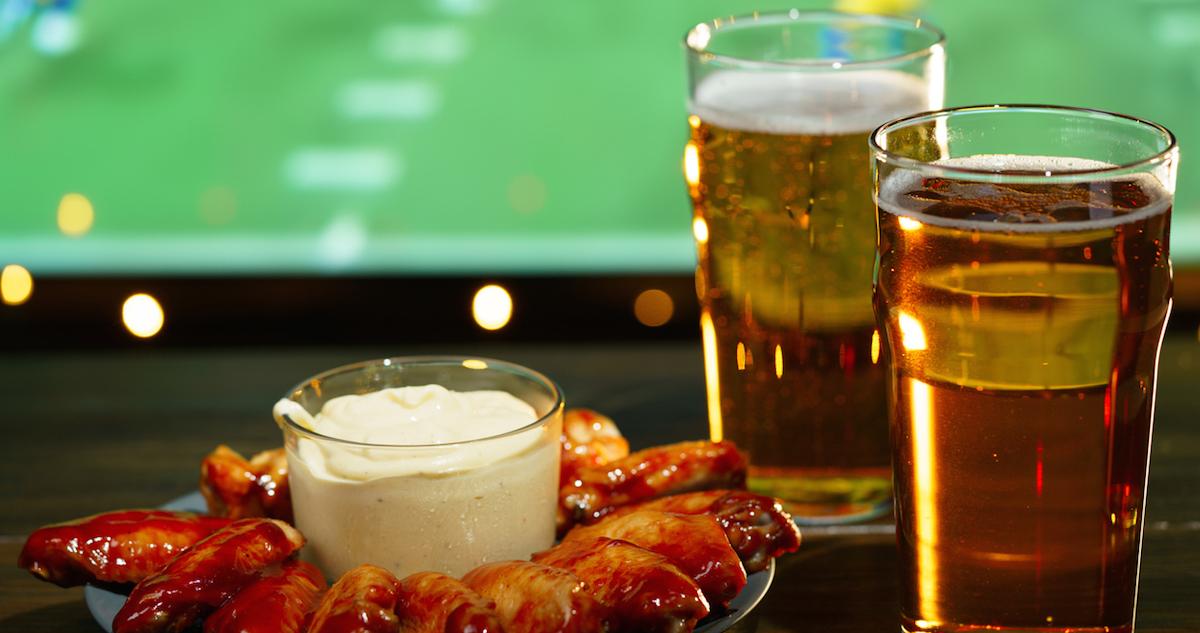 Article continues below advertisement
New York City
Those looking for something a little more low-key, on the other hand, can head to a brewery or beer hall — Astoria's Twist & Smash'd has numerous TVs to enjoy the game at all angles, while Bronx Brewery is also inviting fans to view the game while enjoying a selection of specialty beers on tap. Whether you opt for something wild and crazy or something more laid back, though, you're bound to have fun.
Article continues below advertisement
Los Angeles and San Francisco
LA babes looking to get the party started should definitely check out Candela la Brea's Miami Vice Super Bowl. Between free entry, a DJ and a taco bar, it's bound to fend off the Sunday Scaries. Another option to consider is the Comedy Bowl at Adults Only — before the big game begins, some of LA's best comics will be performing stand-up sets, which is certainly the best possible way to kick off a game.
Article continues below advertisement
Since Los Angeles' food scene is seriously drool-worthy, we've also scouted out a few foodie celebrations — first we have Yardbird in Beverly Grove, which is offering a $25 "Endless End Zone" wings promotion, per Thrillist. Need I say more? If wings aren't your speed, though, eat your way through Hank's in Pacific Palisades — Time Out claims they're offering all-you-can eat BBQ pulled pork sandwiches, hot chicken, burgers, buffalo cauliflower, and Greek salad for only $65 a person.
Those living it up in the Golden Gate City can prepare for a slew of festive drink deals. In honor of the 49ers playing, Elixir is serving up a number of specials including the Red & Gold, which features local brandy, Argonaut Speculator. Upscale cocktail lounge, Barbossa, is also holding a Super Bowl event where festive cocktails are essentially guaranteed.
Article continues below advertisement
Chicago
Maybe you're seeking out a totally authentic sports bar experience in the "Windy City," and if that's the case, look no further than the Super Bowl Watch Party at Trophy Room in River North. While the game plays on multiple big-screen TVs, the bartenders will be doling out $5 beers and $7 cocktails... and honestly, I'm always down for a good old-fashioned drink deal.
Article continues below advertisement
Meanwhile, local whiskey aficionados should head to Whiskey Thief Tavern — the bartenders will be offering "team themed drink specials," half off nachos, and halftime giveaways. While the drink specials and giveaways aren't specified, it's free entry, so needless to say, you should probably just go and find out for yourself.
Article continues below advertisement
Seattle
Although we're absolutely devastated (re: that heart-wrenching Seahawks playoffs game), Seattle is going big for Super Bowl Sunday. Those looking to score on their own should make their way to Backyard in Columbia City — in addition to showing the game on several big screens, the bar is also offering viewers the chance to win "big prizes," via football squares and trivia. I'm certainly intrigued.
For a truly authentic experience, however, diehard Seahawks fanatics should consider venturing out to Aurora Borealis at Borealis Events Center. Mike Brown will be there hosting the game, and former Seahawks placekicker, Josh Brown, will be in attendance, as well. Entry is free, so if you're big on football, this is a once-in-a-lifetime experience.
Article continues below advertisement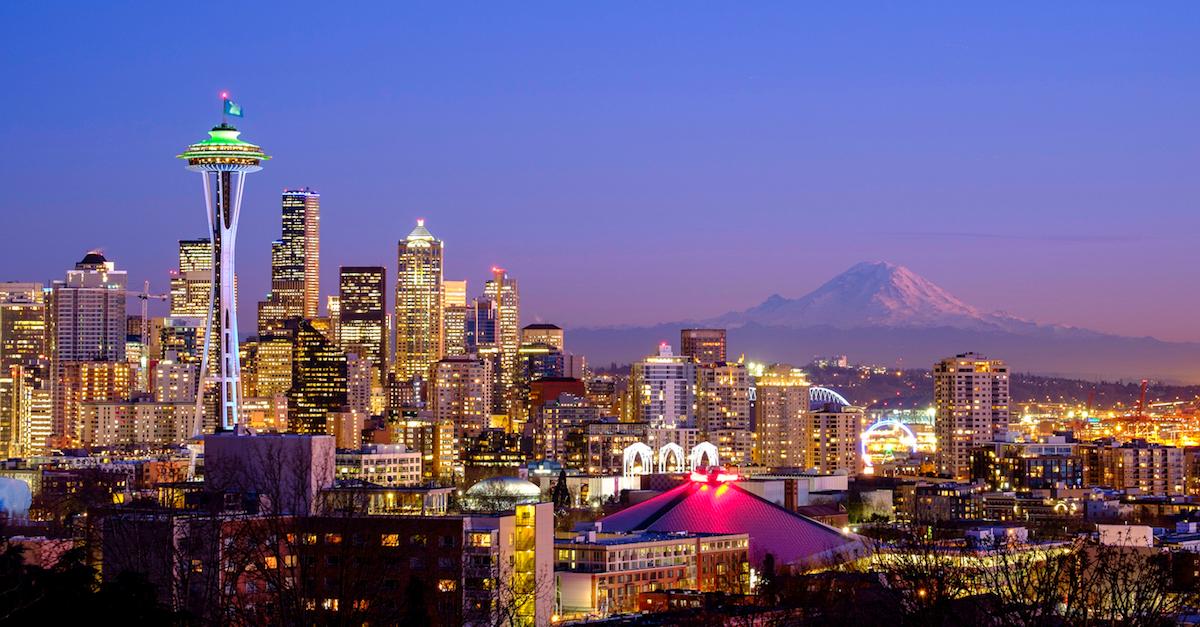 Miami and Fort Lauderdale
If you didn't throw down a grand or more to watch the game live, there are still so many things going on in Miami on Super Bowl Sunday. For starters, Bacardi is offering a special Bacardi Mojito promotion at a variety of local bars, including: Black Market in downtown Miami, Surfcomber in Miami Beach, Wharf in Brickell, and Wilder in Fort Lauderdale.
Article continues below advertisement
If you're looking to go really big, though, Wynwood Marketplace is hosting an event called Super Bowl Fan Fest — between Jan. 30 and Feb. 2, Swarm will be hosting a four-day party featuring live music, DJs, games, and an authentic tailgating experience. Tickets are between $89 and $119 per person, though, so start saving if you haven't already.
Article continues below advertisement
Boston
Patriots fans may have been disappointed by their misfortune this year, but they're throwing down nonetheless. For a wild time, 2Twenty2 on Friend Street is "celebrating in style," while The Greatest Bar is offering four floors of TVs and a helluva lot of beer. Game On Fenway is giving away squares to the first 100 guests who can enter to win a variety of prizes, and Back Bay Social is going to be offering Buckets of Beer AND Buckets of Wings... my kind of deal.
Article continues below advertisement
I can already tell your Super Bowl celebration is going to be beyond incredible. But regardless of what you decide to do, Monday is definitely going to be a rough one... I can feel it.