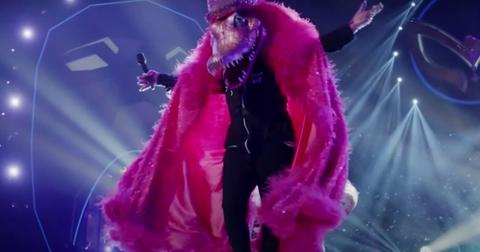 Crocodile Could Be Almost Anyone on 'The Masked Singer' Season 4
By Chrissy Bobic

Updated
The only thing better than watching performances on The Masked Singer is trying to figure out which celebrities are hidden beneath the elaborate costumes.
In the past, the hit FOX show has surprised viewers with the reveals of stars like Tony Hawk, Sarah Palin, and Bow Wow, just to name a few. And every time, no matter how many guesses viewers might have and how many clues they try and decipher, they are shocked.
Article continues below advertisement
So as they try to figure out who Crocodile is, there's a good chance that some fans will be way off base when it comes to Crocodile's identity.
However, the guessing game is where it's at with this show.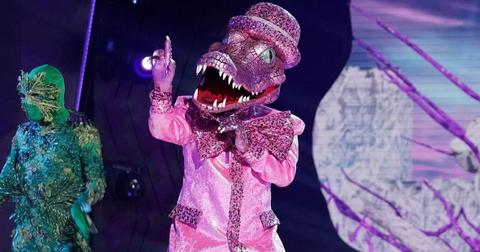 Article continues below advertisement
Who is Crocodile on 'The Masked Singer'? Here are the clues:
When the show first introduced the Crocodile, fans were given one very important clue. "A special set of keys reverse my game forever. Tic-tac-whoa," said the mystery singer.
It wasn't long before even more clues were revealed to describe the pink and glittery croc.
Along with revealing he is "happiest in water," the Crocodile also shared that he grew up in Hollywood and that he is a "warm, sensitive creature who just wants to be loved back."
Other clues include a pineapple with a fish inside, an Italian flag, a rainbow, and "wicked."
Article continues below advertisement
There are already some guesses about Crocodile's real identity.
Based on the clues, viewers on different social media platforms have taken guesses at who Crocodile is. Some guesses are actually legit, while others may be more far-fetched. But, it seems, there are some clear contenders as the secret identity of Crocodile on The Masked Singer.
Article continues below advertisement
Swizz Beatz: Someone on YouTube commented on a video of Crocodile that the one clue given before the reveal episode points to the music producer. They reasoned that the clue mentions "a special set of keys" and Swizz is married to Alicia Keys.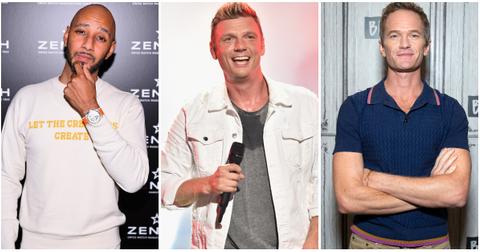 Article continues below advertisement
Nick Carter: Could another boy band member be on The Masked Singer? Fans are sure Backstreet Boy singer Nick Carter is under the Crocodile costume.
"The clues a rainbow, both of his babies are rainbow babies. There's some Vegas type stuff too. Nick lives in Vegas plus the BSB residency. Loves the ocean and fishing etc," one fan explained of his Nick prediction. Another added, "Aaron Carter basically just confirmed it's Nick in the Crocodile costume on The Masked Singer."
Matt Biondi: If we are going off all the water clues, then it would make sense that the Crocodile is a professional swimmer. Along with Matt, who is an 11-time Olympic medalist, fans have also name-dropped Olympic diver Greg Louganis.
Other guesses from fans include Neil Patrick Harris and Frankie Grande.
Who do you think is hiding under the Crocodile costume? Watch The Masked Singer on Wednesdays at 8 p.m. ET on FOX.