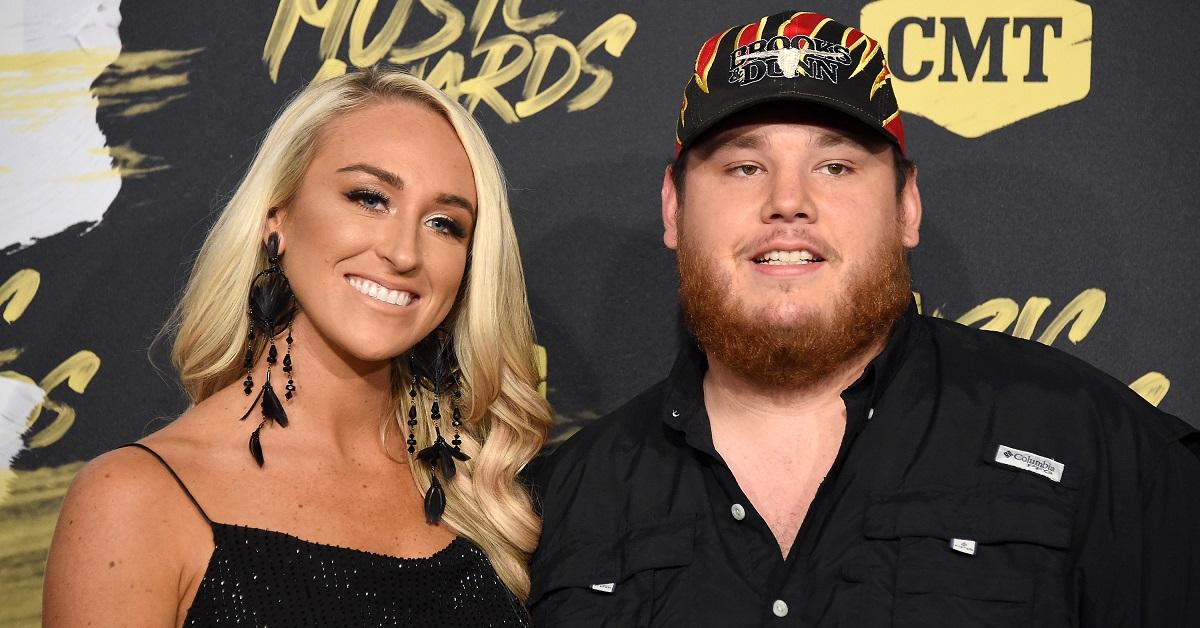 Luke Combs Has Finally Married His Longtime Fiancée in a Quiet Ceremony
Luke Combs has married his longtime girlfriend and fiancée, but now that he's finally gotten married, many are wondering exactly who Nicole Hocking is.
One of country's hottest artists is officially off the market. Luke Combs married fiancée Nicole Hocking in a small ceremony on Aug. 1, according to a post on his Instagram. The two have been dating since 2016 and got engaged almost two years ago in 2018. The couple celebrated the day on social media, and both seemed thrilled that they were able to get hitched. Still, some Luke fans are wondering exactly who his new wife is.
Article continues below advertisement
Who is Luke Combs' wife, Nicole Hocking?
Luke and Nicole have been dating for four years, and they met when Luke was still an aspiring musician. At the time, Nicole was working at BMI Records, a recording label. Luke didn't have an album or a recording contract, and his manager was someone who'd never been a manager before. Things have changed quite quickly for the country singer in the years since.
Article continues below advertisement
Where did they get married?
One thing that doesn't appear to have changed during that time is his love for Nicole. "Luke and Nicole were married at their home in southern Florida with family on Aug. 1," a rep told People. "Despite the threat of a hurricane, the couple had a lovely intimate ceremony and will be celebrating with friends and family in the new year."
Luke and Nicole will have a lot to celebrate. They were so eager to get hitched that even a hurricane couldn't stop them. "Yesterday was the best day of my life. I got to marry my best friend. I love you @nicohocking, here's to forever," Luke wrote in an Instagram post.
Article continues below advertisement
Nicole echoed her husband's thoughts in a post of her own. "Yesterday was the most special day!! I'm so happy to spend the rest of my life with you! Although we wish we could have had every single one of our family & friends there, we can't wait to celebrate with everyone next year!" she wrote. "So excited to share more of this day soon. much love!"
Article continues below advertisement
The two have professed their love for one another before.
Getting married provides couples with a great opportunity to say how much they love each other, but Luke and Nicole aren't really shy about it. On Valentine's Day this year, the two of them shared posts that made it clear just how much they love each other. "You make my world brighter every single day," Hocking wrote alongside a slideshow of photos. "Although we celebrate this holiday year-round, I figured I'd show the world how happy you make me."
"These pictures remind me of you in so many ways, your natural beauty, your radiant smile, your fun loving personality, your sense of humor, and how much you love animals just to name a few and I just wanted the world to get a little peek of all the amazing sides of you I get to see every day," Luke wrote in his own post "Thank you for loving me, I don't know how you do it, but I'm glad you do. I love you SO. MUCH."