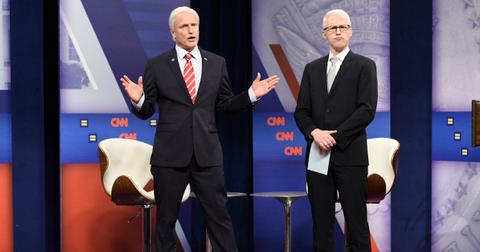 Here's Everyone Who's Ever Played Joe Biden on 'SNL'
By Pippa Raga

Updated
Saturday Night Live recently announced the cast for its upcoming season, set to debut on Oct. 3. The series will premiere with five consecutive episodes that lead into Nov. 3's election, and has already tapped the stars who will channel all the key players in the 2020 presidential elections.
The upcoming season, Saturday Night Live's 46th, will be the first to air from NBC's official studios since production shut down in March due to the coronavirus pandemic.
With one of the most heated presidential elections coming up this fall, fans of the variety sketch series are clamoring to know who will be playing Joe Biden on the upcoming season, as well as who has played the former vice president in the past. Keep reading.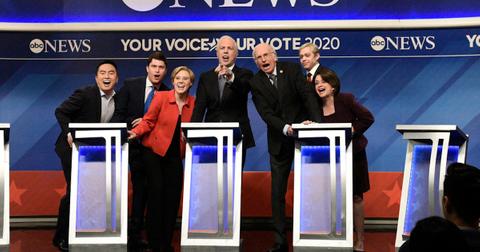 Who will play Joe Biden on Season 46 of 'Saturday Night Live'?
SNL just announced that it has tapped two-time Golden Globe Award winner and New York Times bestselling author Jim Carrey to play Democratic presidential nominee and former U.S. Vice President Joe Biden in its upcoming season.
Saturday Night Live's satirical takes on the months leading up to the presidential elections are usually some of the variety show's most popular and watched episodes, and fans are counting on the show's razor sharp political humor to infuse comedy into this very dire political situation.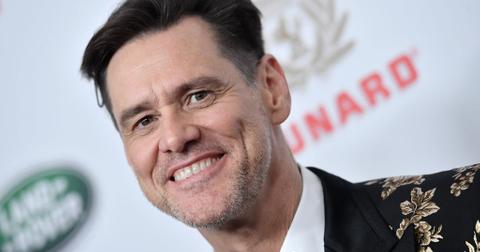 The longtime head honcho of Saturday Night Live, Lorne Michaels, revealed that Jim Carrey had agreed to take on the role of Joe Biden in a recent interview with Vulture. Lorne went on to explain that the casting choice began when Jim himself reached out expressing an interest in playing the part. "[Jim] will give the part energy and strength, and hopefully it's funny," Lorne told the publication.
Joining Jim Carrey will be Alec Baldwin, who is set to reprise his role as the current president, and Maya Rudolph as Democratic Vice Presidential nominee Kamala Harris.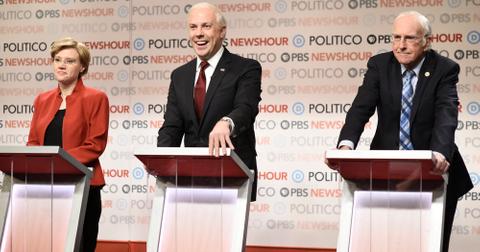 Who else has played Joe Biden on 'Saturday Night Live' in the past?
Before Jim Carrey signed on to play Joe Biden for the show's 46th season, the former vice president has been portrayed by a number of actors throughout the years. For example, in the show's 45th season alone, Joe Biden was played by three different people.
During his time as vice president under Barack Obama's presidency, Joe Biden was played most frequently by SNL writer and cast member Jason Sudeikis, who fans on Twitter think should come back for the upcoming season, as "his Biden was great."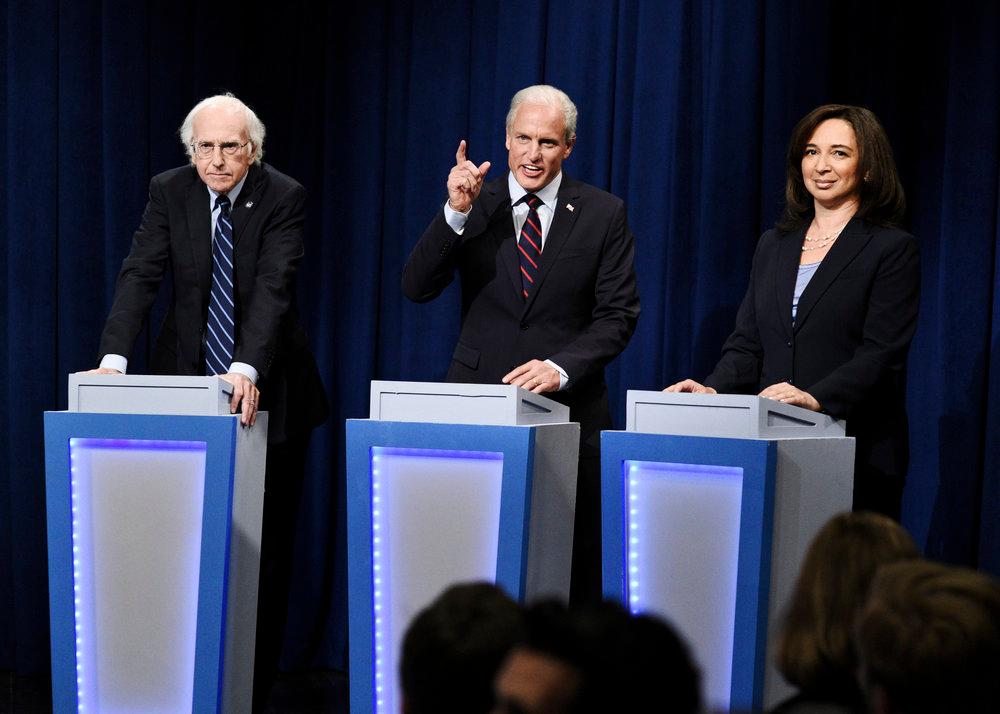 Back in 2019, Woody Harrelson took over for Jason, playing Joe Biden three times over the course of Season 45, beginning with the episode he hosted for the season's premiere.
In addition to Jason and Woody, stand-up comedian and Saturday Night Live writer John Mulaney made a single appearance playing Joe Biden during the episode of the show that he hosted back in February.
The first time that someone played Joe Biden was back in 1991 when Weeds' Kevin Nealon took on the role for the popular "Clarence Thomas Pickup Technique" sketch based on the Court Justice's confirmation hearing.
Don't miss Jim Carrey as the presidential hopeful when SNL returns Oct. 3 on NBC.