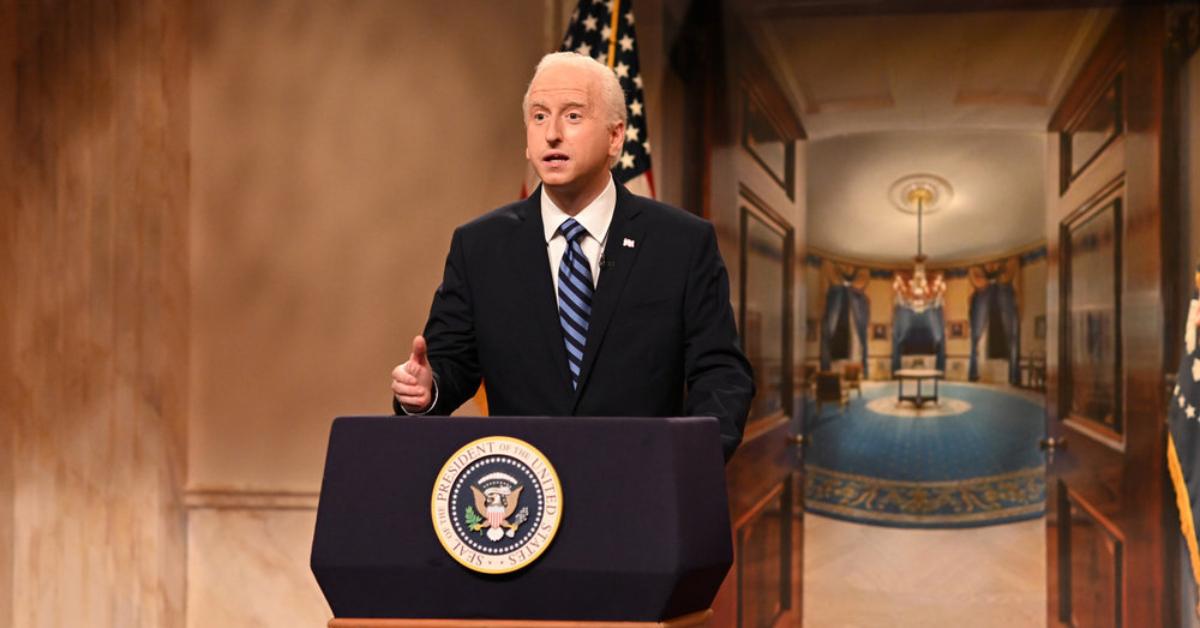 President Biden Has a Brand New Look in the Season 47 Premiere of 'SNL'
Elections come and go, but Saturday Night Live sketches about politics are forever. Not one but two comedians portrayed President Joe Biden in Season 46. Jim Carrey posed as the president-elect early in the season. Later, Alex Moffat took on the role. But these two were only the latest in a long line of people to portray the politician on SNL.
Article continues below advertisement
Ahead of the Season 47 premiere, the NBC series welcomed three new cast members — one of which will follow in Alex and Jim's footsteps to become the next Biden. Let's take a look at who has played Biden on SNL in the past and who will be assuming the role now that the show has returned for Season 47.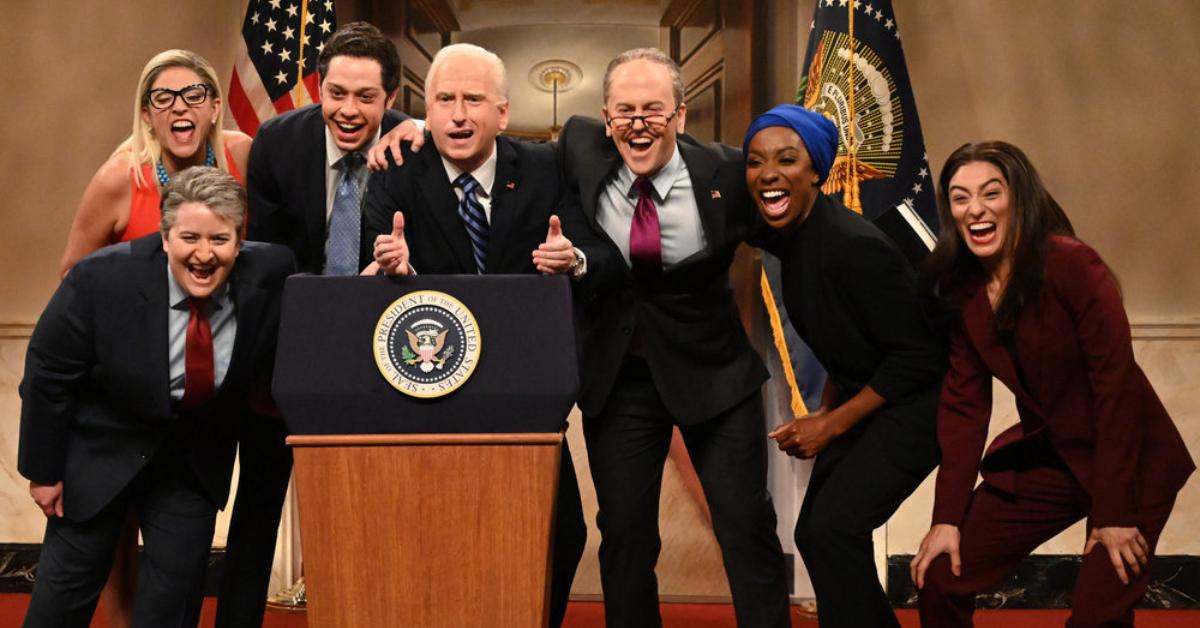 Article continues below advertisement
Who played Joe Biden in the Season 47 premiere of 'Saturday Night Live'?
Season 47 of SNL kicked off Oct. 2 after a summer hiatus, and a few things have changed since the sketch comedy series last aired. In addition to the exit of series regulars Beck Bennett and Lauren Holt, Biden has a new look. In the premiere, Alex switched roles and played Senate Majority Leader Chuck Schumer while SNL rookie James Austin Johnson acted as Biden.
James had made appearances in Adam Ruins Everything, Future Man, Better Call Saul, and most recently, Stephen Colbert's animated limited series, Fairview, which is set to release in 2022. But who played Biden before James?
Article continues below advertisement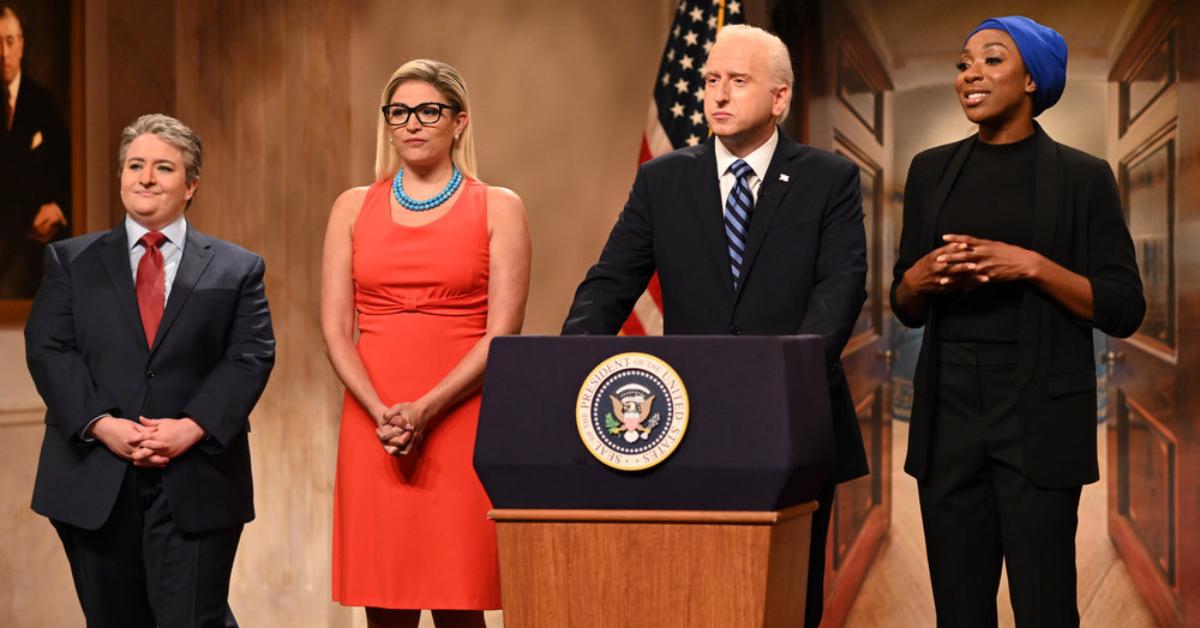 Jim Carrey and Alex Moffat played Biden on Season 46 of 'Saturday Night Live.'
Last year, SNL tapped two-time Golden Globe Award winner and New York Times bestselling author Jim Carrey to play Democratic presidential nominee and former U.S. Vice President Joe Biden.
Article continues below advertisement
The longtime head honcho of Saturday Night Live, Lorne Michaels, revealed that Jim had agreed to take on the role of Joe Biden in an interview with Vulture. Lorne went on to explain that the casting choice began when Jim himself reached out expressing an interest in playing the part. "[Jim] will give the part energy and strength, and hopefully it's funny," Lorne told the publication.
But on Dec. 19, 2020, Jim acknowledged via Twitter that his time as Biden on SNL had come to an end. Just hours after Jim addressed his leaving the comedy show, the newest person to portray Biden was revealed on the show itself: Alex Moffat. But who else has played Biden on SNL?
Article continues below advertisement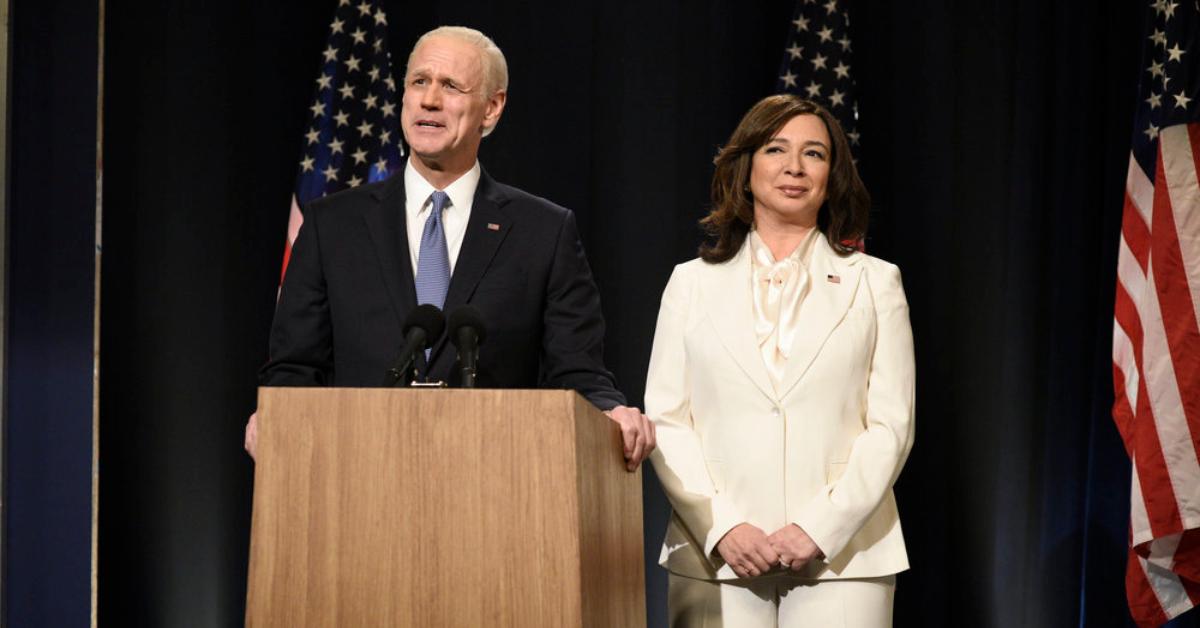 Who else has played President Joe Biden on 'Saturday Night Live' in the past?
The former vice president has been portrayed by a number of actors throughout the years. For example, in the show's 45th season alone, Biden was played by three different people.
Article continues below advertisement
In 2019, Woody Harrelson played Biden three times over the course of Season 45, beginning with the episode he hosted for the season's premiere. In addition, stand-up comedian and Saturday Night Live writer John Mulaney made a single appearance playing Biden in February of 2020.
The first time that someone played Biden was back in 1991 when Weeds' Kevin Nealon took on the role for the popular "Clarence Thomas Pickup Technique" sketch based on the U.S. Supreme Court Justice's confirmation hearing.
New episodes of SNL air Saturdays at 10 p.m. EST on NBC.