Who Won 'Top Chef: Houston'? (SPOILERS)
Who won 'Top Chef: Houston'? Sarah Welch, Buddha Lo, and Evelyn Garcia made it to the June 2 finale episode, but only one was named Top Chef.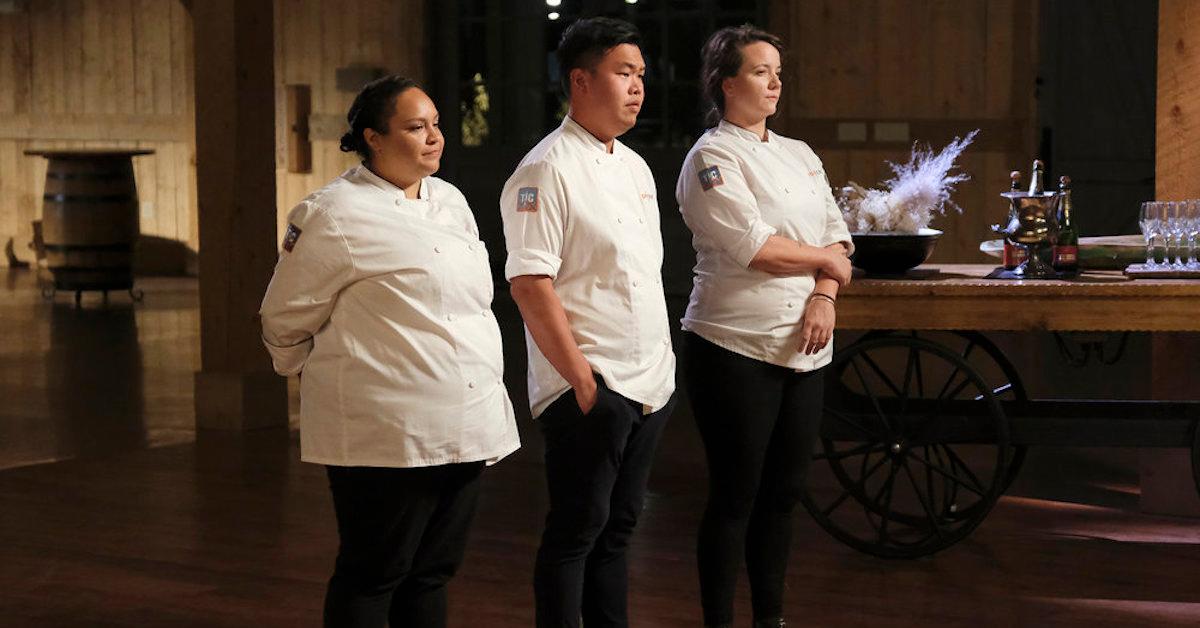 Spoiler Alert: This article contains significant spoilers for the Top Chef: Houston finale.
On the March 3 premiere, 15 talented chefs entered the kitchen for Top Chef: Houston. Week after week, host Padma Lakshmi has told the contestants to pack their knives and go.
After Chicagoan Damarr Brown's shocking elimination in the penultimate episode on May 26, only chefs Evelyn Garcia, Sarah Welch, and Buddha Lo remained to cook for the Top Chef title in Tucson, Ariz.
Article continues below advertisement
The three finalists each had a distinct edge going into the final episode — Buddha has long been a frontrunner due to his formal and technical skills, while Evelyn has been able to cook with a lot of heart as a Houston native. Sarah has shown her tenacity by spending most of the season beating out the other eliminated chefs in Last Chance Kitchen. It truly was anyone's game.
On June 2, Season 19 of the popular Bravo competition officially wrapped up with an intense final challenge. Though all of the final cheftestants had a chance to become Top Chef, only one was victorious.
Who won the title and the $250,000 prize for Top Chef Season 19? Read on for the essential finale spoilers.
Article continues below advertisement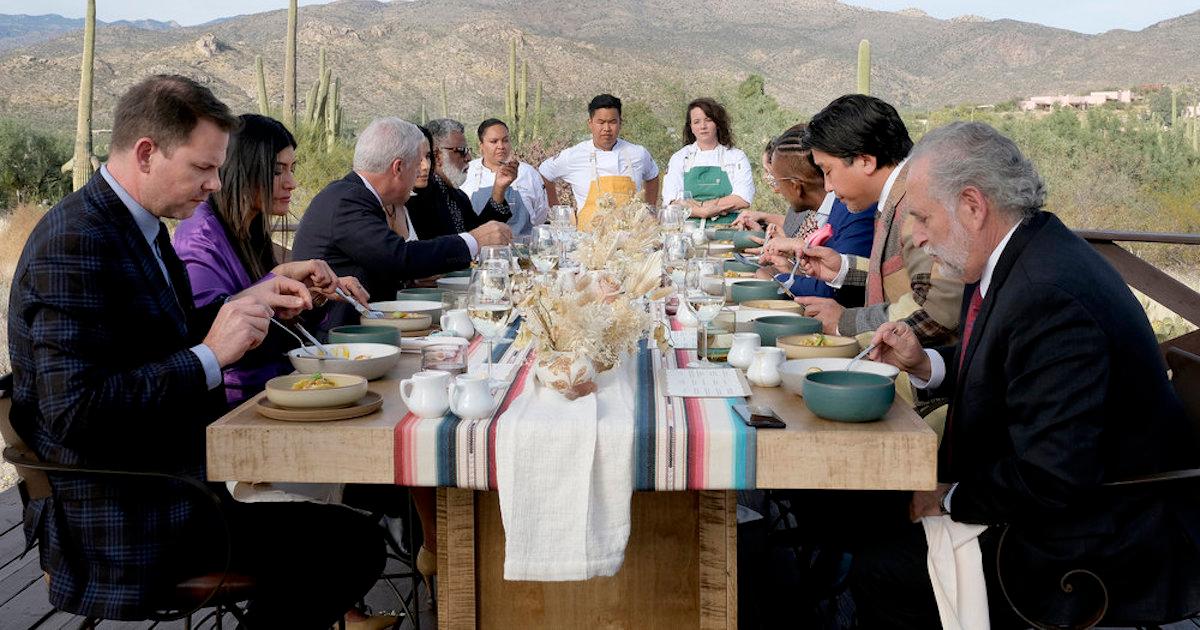 Who won the 'Top Chef: Houston' finale? (SPOILERS)
Though most of Season 19 highlighted the rich and diverse food scene of Houston, the two-part finale was set in Tucson. The Arizona location is a designated UNESCO City of Gastronomy, which meant that it was an appropriate domestic substitute for the international food spots that viewers have seen in past seasons. (The cast and crew couldn't travel abroad for the final episode due to the ongoing COVID-19 pandemic.)
Article continues below advertisement
In Episode 14, "The Final Plate," Buddha, Sarah, and Evelyn cooked their best dishes to impress full-time judges Padma, Tom Colicchio, and Gail Simmons, as well as guests Eric Ripert and Top Chef Season 4 winner Stephanie Izard.
A few former (and fan favorite!) Top Chef contestants were also there for the final episode, including Gregory Gourdet and Edward Lee. The other guests at the table were Alexander Smalls, Bricia Lopez, Hunter Lewis, and Janos Wilder.
The finalists each had to come up with a four-course progressive menu, but they weren't alone in the kitchen. Each cheftestant got to work with a sous chef, who was one of their former competitors.
Robert Hernandez, Jo Chan, Damarr Brown, and Jackson Kalb returned to the show one last time to help the final three chefs cook the most important meals of their lives. Though Sarah was previously eliminated after she worked with Robert on a team challenge early on in the season, she elected to work with him again for redemption.
Evelyn paired up with her close friend Jo, while Buddha worked with his pal Jackson.
Article continues below advertisement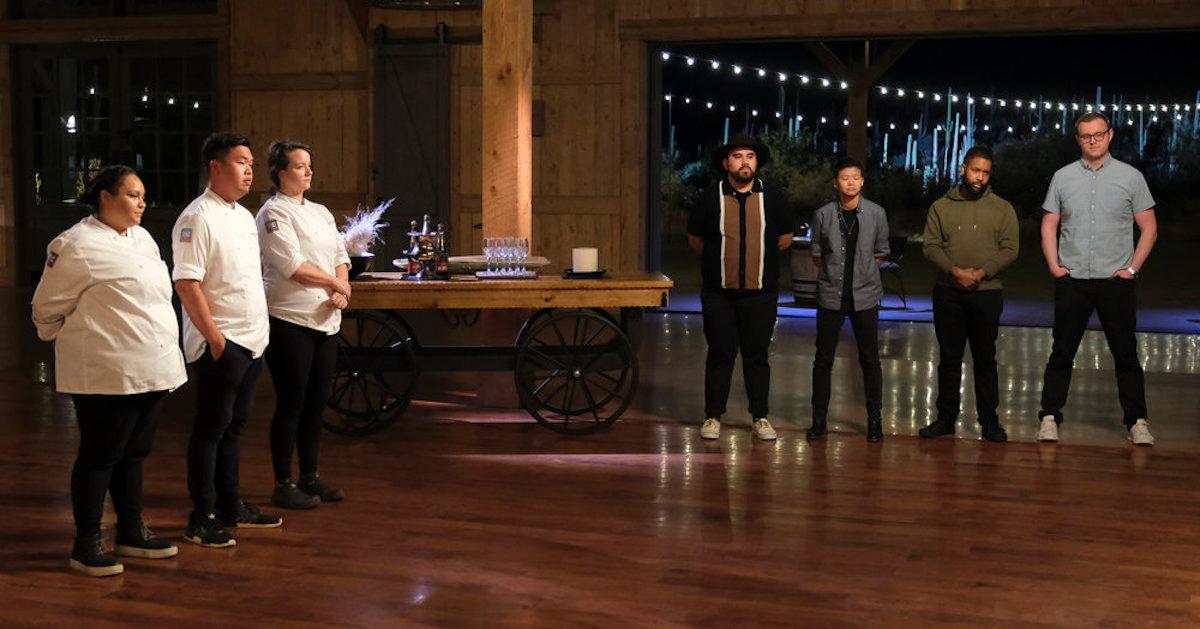 After a demanding and intense cook, Evelyn, Buddha, and Sarah made their way to the final judges' table. Evelyn's scallop crudo and Sarah's venison tartare were deemed a bit under-seasoned. Buddha's hamachi was clearly the star, the Michelin star that is. Judge Tom Colicchio referred to it as a "three-star Michelin first course." The next two dishes sort of went in a similar direction, with Buddha really coming out on top (chef).
As always, the judges had a lot to deliberate, but eventually, Padma announced that Buddha was the winner of Top Chef: Houston!
Article continues below advertisement
Chatting with People about the big win, Buddha revealed what he would like to do with the $250,000 cash prize. He plans to take a trip but more importantly, he wants to take it easy. "It's probably going to be able to help me live a little more comfortably. I've never had this much money in my life, nor did I think that I would," he told the outlet.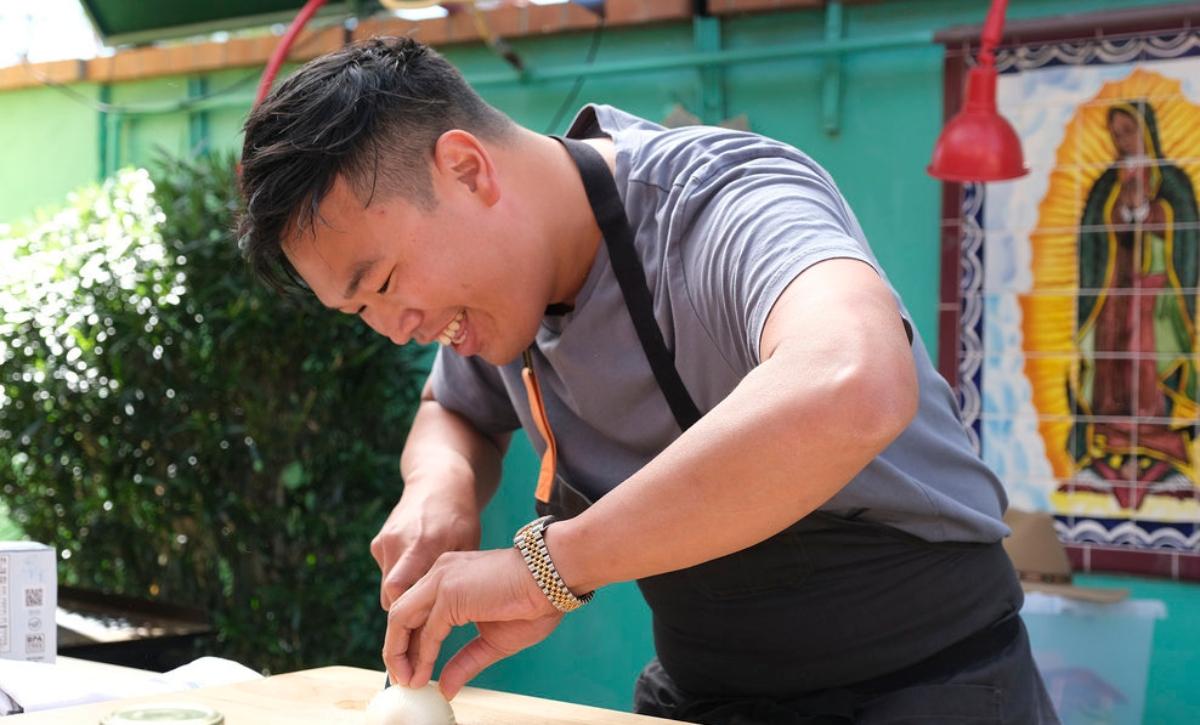 Article continues below advertisement
As far as cooking goes, there aren't plans to stop anytime soon. "The next restaurant that I open, I want to try and get a lot of accolades from it. I'm even hoping to get three Michelin stars one day out of it." Well, he's already got one three-star meal ready to go. Buddha only needs to map out the rest of his menu.
How can you stream 'Top Chef: Houston'?
Season 19 is now officially over, but fans can catch up (or rewatch) the Houston episodes on BravoTV.com or stream it on Peacock. All 19 seasons of Top Chef are available to watch with a Peacock subscription as well.
Though it will be a while until there are new episodes of Top Chef again, fans don't have to worry about the show going off the air for good anytime soon.
The show has already been renewed for Season 20, which will air at some point in the spring of 2023. The official Twitter account for the series confirmed that the upcoming season would be the first to film "entirely internationally."
The overseas location has yet to be confirmed, but Season 20 will mark the first time that the cast and crew have been able to travel abroad since the COVID-19 pandemic began.
Now, the only question that remains is: Who will be the next Top Chef?