Cecily Strong and Keegan Michael-Key Are on a Quest for Love in the Apple TV Plus Comedy 'Schmigadoon!'
Why are they trapped in 'Schmigadoon!'? Keegan Michael-Key and Cecily Strong are trapped in the town of Schmigadoon and there's only one way to leave.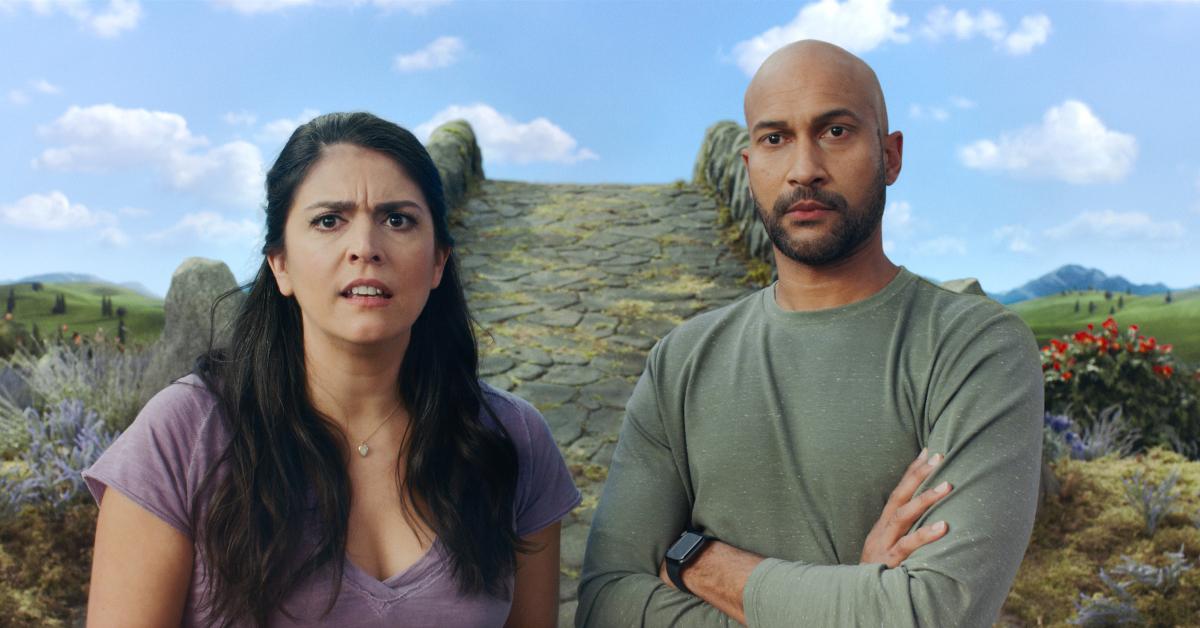 On July 16, Apple TV Plus released television's newest musical comedy that producers say is a "love letter to Broadway." A parody based on the 1940s musical Brigadoon, Schmigadoon! features a star-studded cast of characters including Keegan-Michael Key and Saturday Night Live star Cecily Strong, who star as Josh Skinner and Melissa Gimble, a couple who just can't seem to get on the same page.
Article continues below advertisement
In an attempt to mend their relationship, Melissa and Josh embark on a camping trip that takes them on a journey they would have never imagined. After the two find themselves caught in a nasty storm in the woods, they stumble upon a strange town and ultimately end up stuck there. But why are they trapped in Schmigadoon?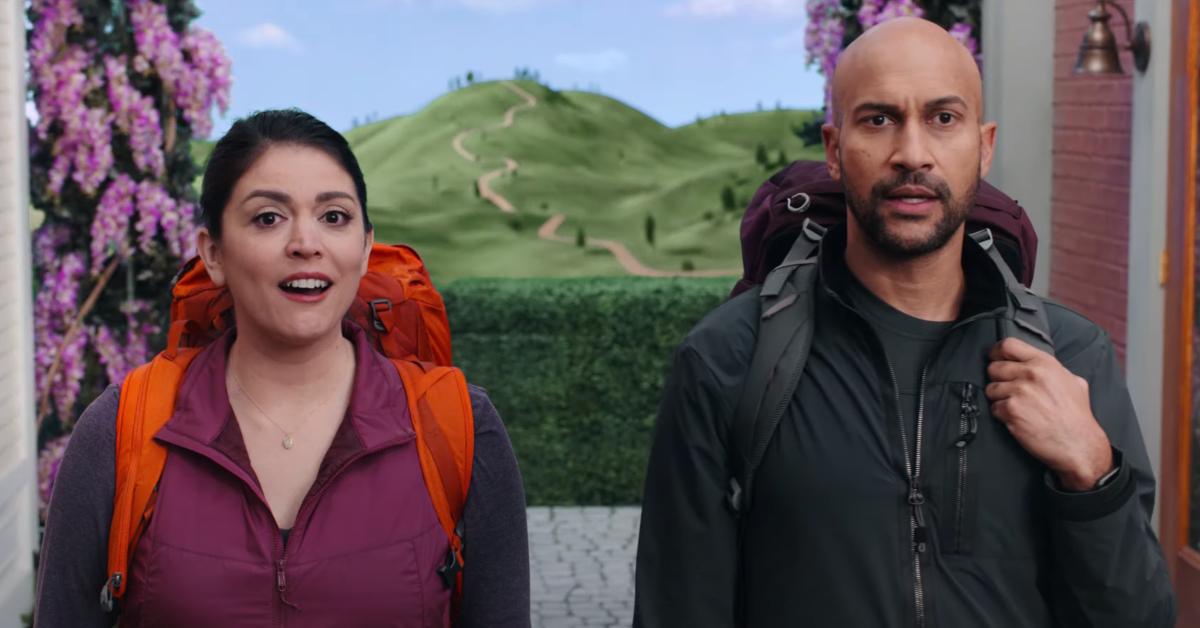 Article continues below advertisement
Why are Melissa and Josh trapped in 'Schmigadoon'?
For many, finding love can take time, but in Schmigadoon!, Josh and Melissa are on a tight schedule. When the two first cross the bridge and arrive, they are greeted by the townspeople of Schmigadoon, who eventually inform them that they won't be able to leave until they find "true love," which they obviously haven't with one another.
The resident leprechaun in Schmigadoon, played by Martin Short, explains to the couple, "​​'Tis true, you won't be leaving soon. Within its borders, yee are bound, until at last true love yee found."
Article continues below advertisement
In addition to learning more about Melissa and Josh's relationship (or lack thereof), the series debut also introduced viewers to the people of Schmigadoon, leading viewers to wonder if they're trapped too. Here's what we know about the cast.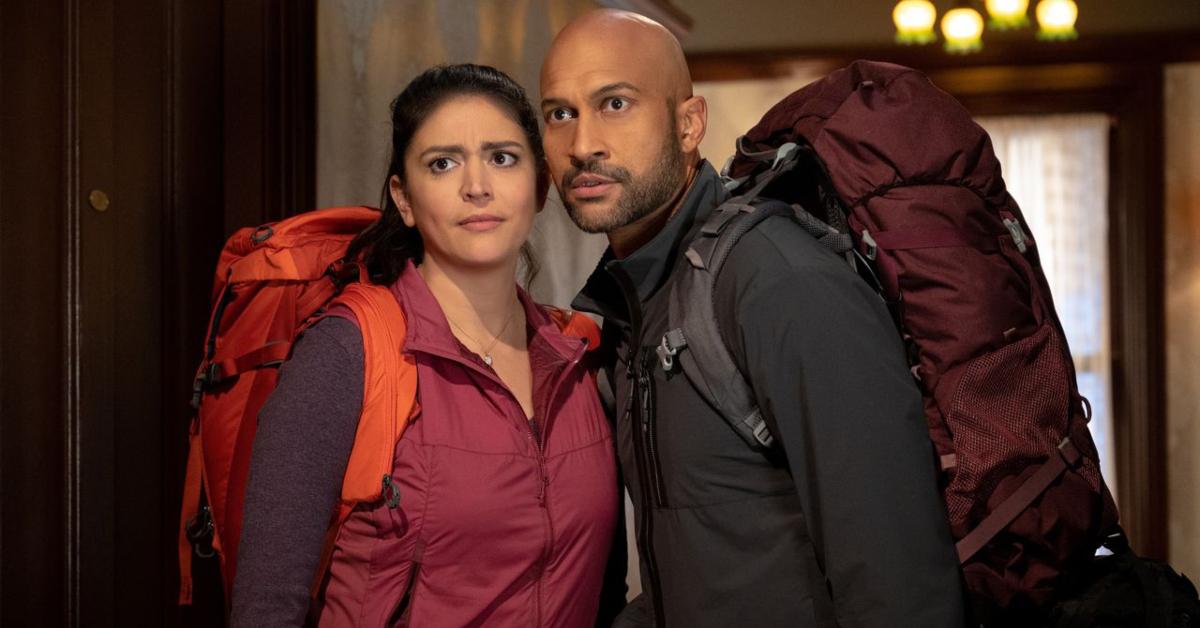 Article continues below advertisement
Meet the star-studded cast of 'Schmigadoon!'.
Among the cast members in the Apple TV Plus musical series are a balanced mix of comedic veterans and Broadway all-stars who make up the small town of Schmigadoon. Along with Fred Armisen, Jane Krakowski, Alan Cumming, Dove Cameron, Jaime Camil, Ariana DeBose, and Aaron Tveit, Kristin Chenoweth also made a sinister appearance in Season 1 of Schmigadoon!.
Director Barry Sonnerfield said of Kristin's performance on the show, "When we did the table read about six or seven weeks before we were going to film that scene, with all the cast there, she already had that song memorized by heart and acted it out." He added, "When she finished, the whole room stood up and gave her a standing ovation."
Article continues below advertisement
At this time, it is unclear whether the townspeople are capable of leaving Schmigadoon!, but it's likely that those details will be revealed in later episodes. What we've seen of Season 1 of Schmigadoon! leaves a lot of questions unanswered, leading us to wonder — was Schmigadoon! renewed for Season 2?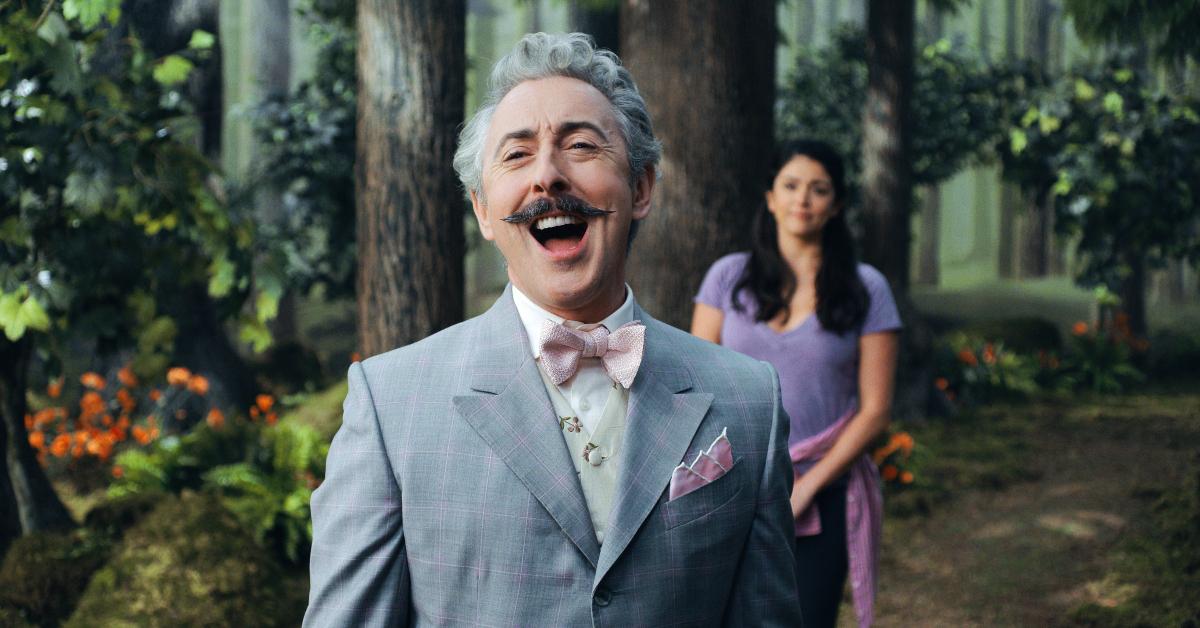 Will 'Schmigadoon!' return for Season 2?
It's a bit too early to tell whether Schmigadoon will return for an encore season, but viewers are pretty invested in Josh and Melissa's quest for love, so hopefully, there will be more to come. Right now, the show is described as a mini-series, so we may have to say goodbye to the musical town once the six episodes of Season 1 are up.
Until news about Season 2 is confirmed, you can stream Season 1 of Schmigadoon! on Apple TV Plus, with new episodes dropping Fridays.