Marvel's New Adult Animated Show 'Hit-Monkey' Is on Hulu — Shouldn't It Be on Disney Plus?
Marvel's new adult animated cartoon series, 'Hit Monkey,' is now streaming on Hulu. But considering Disney owns Marvel, why isn't it streaming on Disney Plus?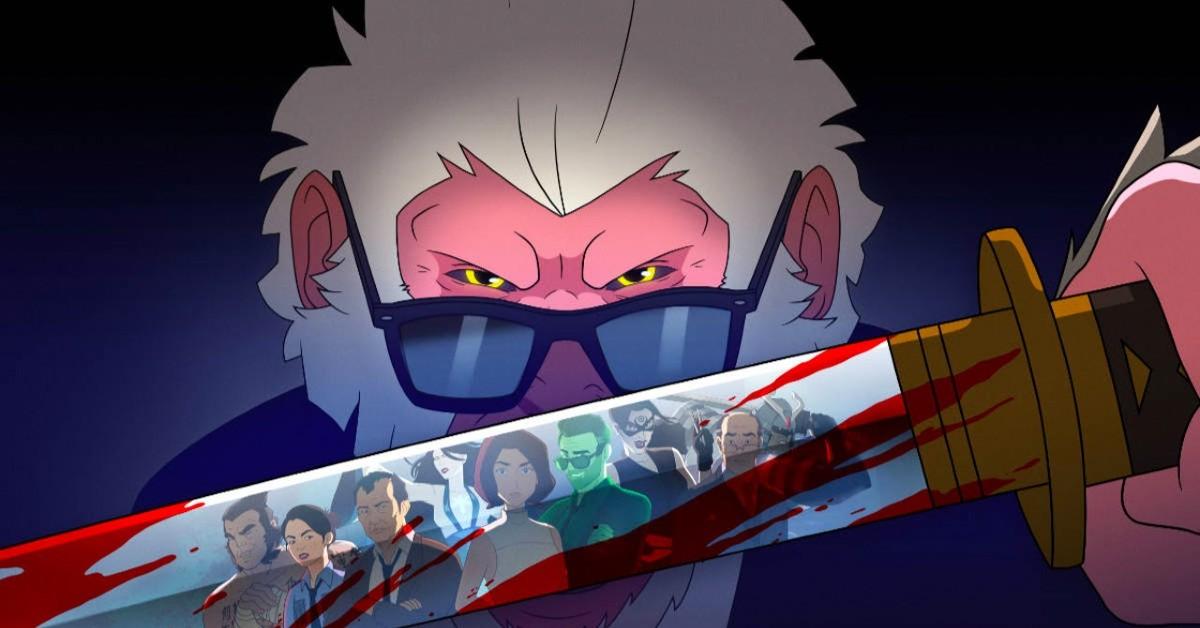 Marvel's new adult animated cartoon, Hit-Monkey, follows the trials and tribulations of a crime-fighting Japanese snow monkey and his sidekick, the ghost of an American assassin. Not that this is crucial information, but the main character, simply known as Monkey (Fred Tatasciore), wears a suit, tie, and sunglasses. Perhaps it is crucial information. Since Monkey's tribe was brutally slaughtered, he's not necessarily fighting crime for the well-being of others; rather, he's seeking revenge. The Marvel universe really holds all the elements of a fever dream.
Article continues below advertisement
The original comic was created by writer Daniel Way and artist Dalibor Talajić. Unsurprisingly, Will Speck and Josh Gordon's show features an impressive cast. Jason Sudeikis (Ted Lasso), Olivia Munn (The Newsroom), and George Takei (Star Trek), among others, have all lent their voices to Marvel's Hit-Monkey series.
We all know Marvel became part of The Walt Disney Company's ever-growing entertainment and media conglomerate back in 2009, when Disney acquired it for a whopping $4 billion. So, why is the cartoon series starring a Japanese macaque residing on streaming giant Hulu instead of Disney Plus? Let's discuss.
Article continues below advertisement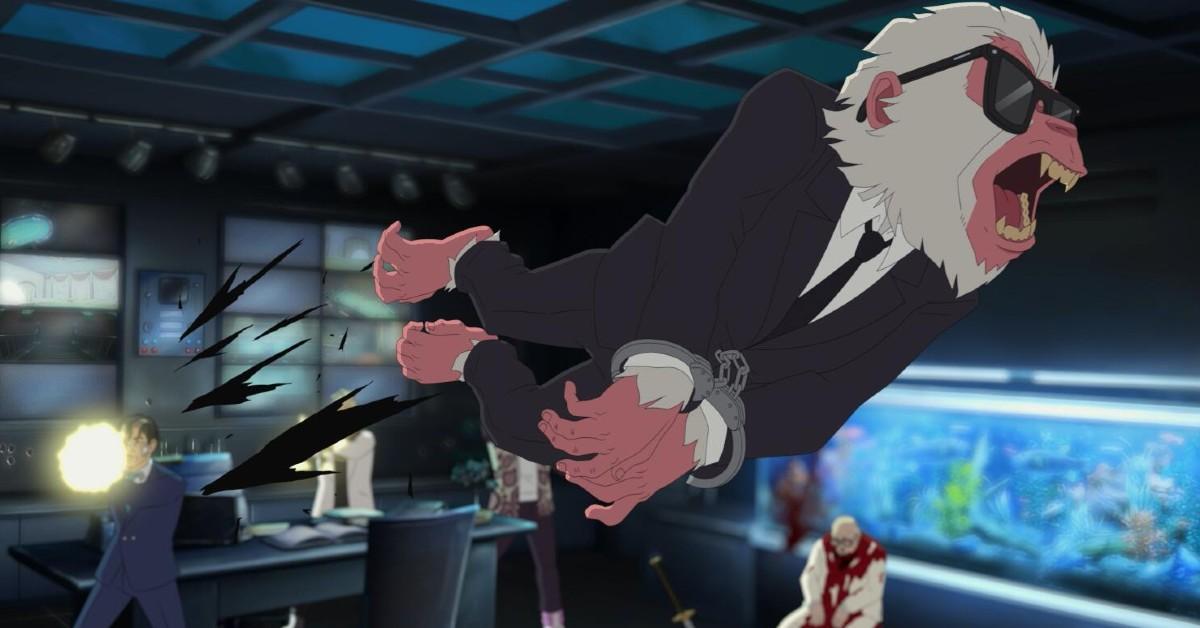 Why is 'Hit-Monkey' steaming on Hulu instead of Disney Plus?
According to a Disney Plus spokesperson, "Disney Plus is a family-friendly service, so no, no rated R content. The max rating for programming on Disney Plus is PG-13/TV14" (via The Ringer). There was some speculation regarding Hit-Monkey's rating, as it's stamped TV-MA, but still, that's not entirely why the adult cartoon isn't streaming on Disney Plus.
Article continues below advertisement
Marvel Studios' Hit-Monkey was first announced in early 2019. According to Decider, the series was ordered by Hulu before Disney bought out the streaming service in 2019. Though Disney already owned two-thirds of Hulu, it then purchased Comcast's Hulu stake for "at least $5.8 billion" and will take full control of the streaming service by 2024. It's all so complicated.
In the U.K., nevertheless, Hit-Monkey is streaming on Disney Plus's Star, which is a separate section of the platform that features more mature entertainment.
Article continues below advertisement
As for the future of Hit-Monkey, we'll have to wait and see how well Season 1 performs. Its creators, however, already have plans for future seasons.
"Certainly the second and third seasons were enormously detailed and drawn out. We wanted the first season to work as its own complete meal and it really does sort of operate almost like an extended feature in that way, where it has a very strong beginning, middle and end and it does stand alone. But in terms of where these characters would go, including Lady Bullseye, there's a lot to be had there," Josh Gordon told Screen Rant.
Season 1 episodes of Marvel's Hit-Monkey are currently streaming on Hulu.