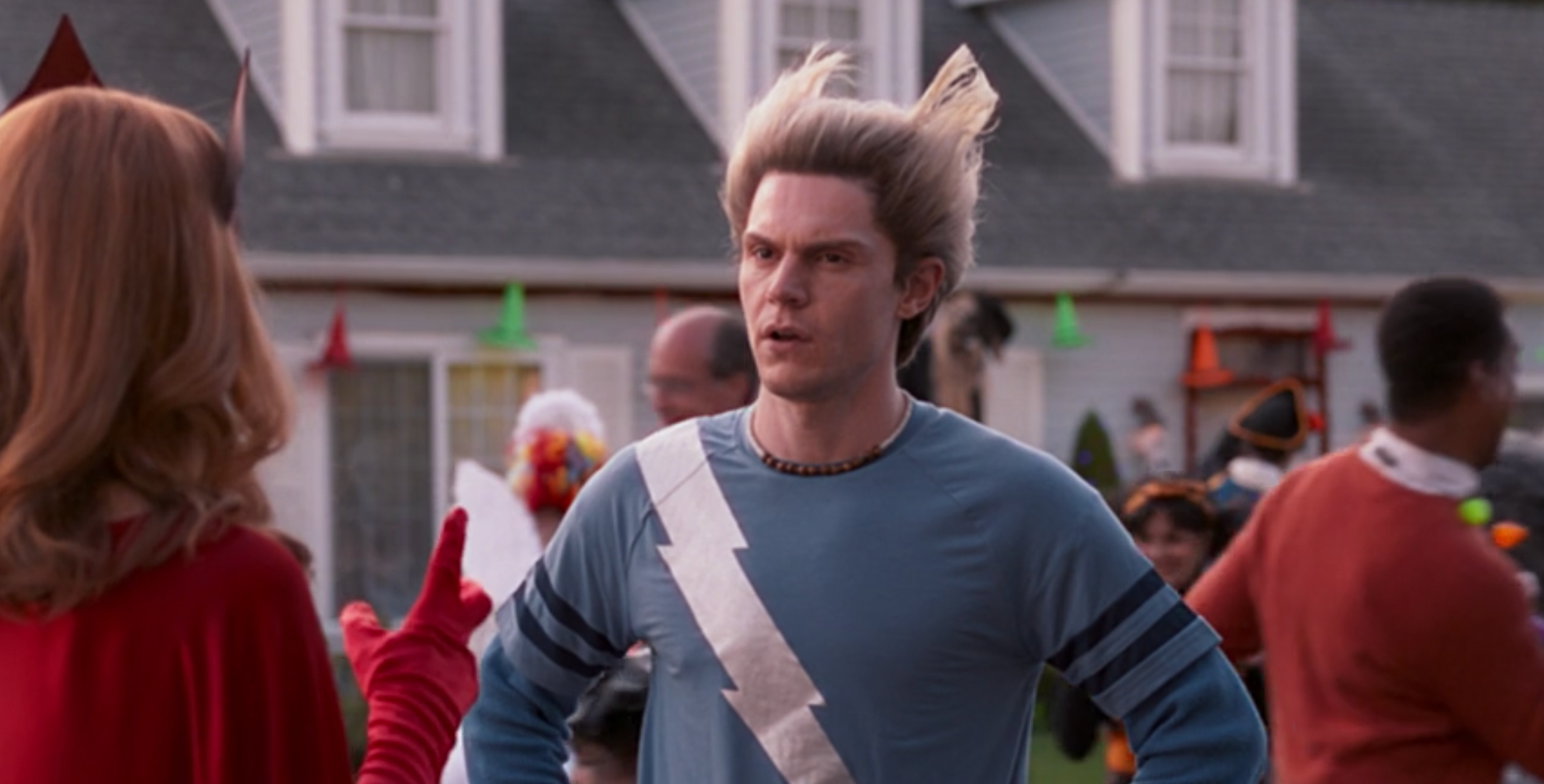 #SaveQuicksilver Is Trending Because Everyone's Worried Evan Peters Is Leaving the MCU
Most WandaVision fans were supremely disappointed that, after all was said and done and hexed, Evan Peters' Quicksilver was just a dude named Ralph Bohner. A dick joke that wasn't even very funny. The moment Quicksilver/Pietro Maximoff appeared on Wanda's front porch, we were convinced this was Marvel folding the X-Men franchise into the MCU (it had previously been owned by FOX, so that's why X-Men characters weren't allowed to be used in Marvel films).
Article continues below advertisement
The number of theories about Quicksilver/Peter/Pietro/Fietro were endless. And that's because, by introducing Evan Peters to the MCU, there were now two Quicksilvers (the first one being Aaron Taylor-Johnson's, but he got hit by a bullet thanks to Ultron, and died) that exist. Would Evan Peters really be resurrected as Wanda's twin brother in the MCU?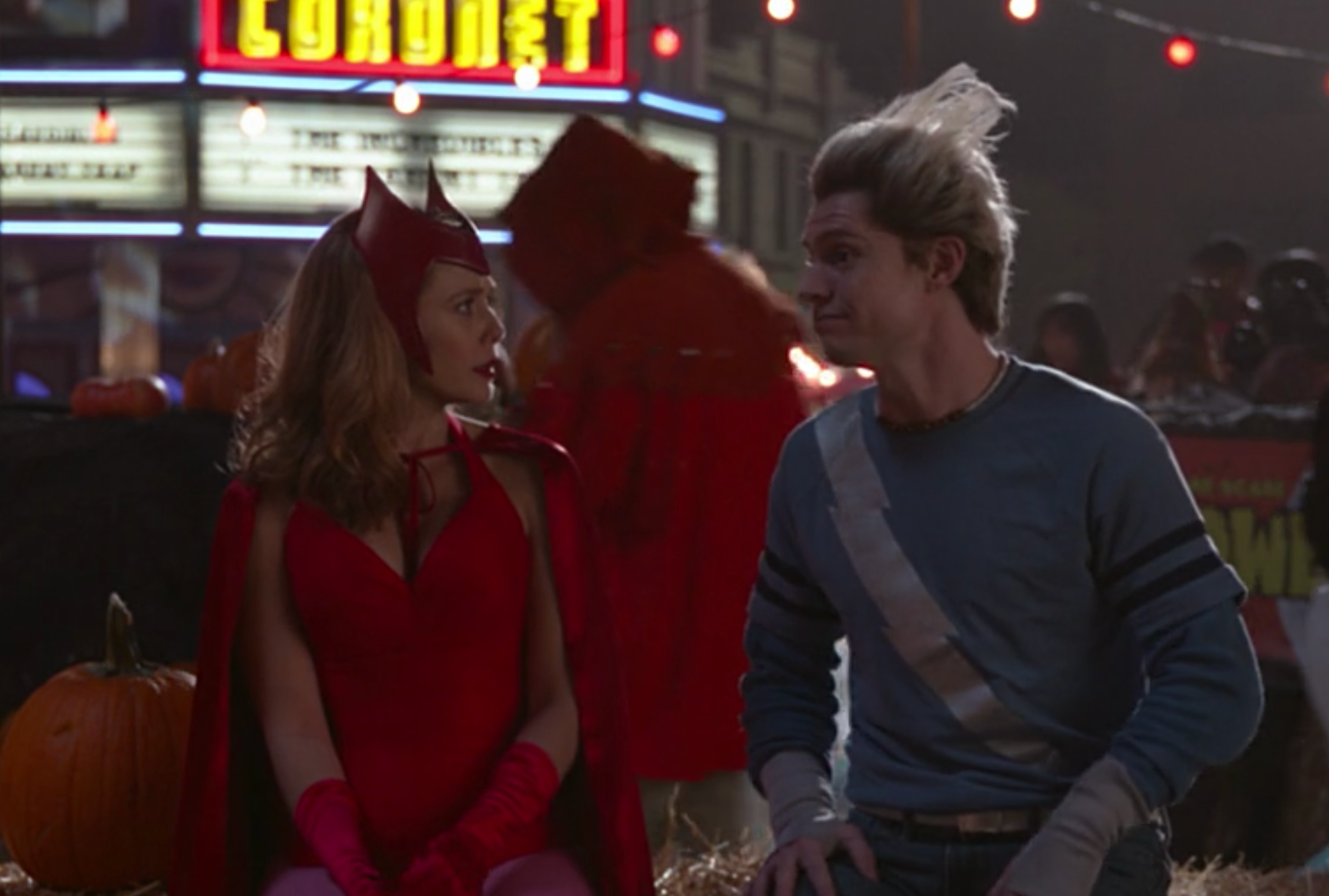 Article continues below advertisement
The answer, at least in the season finale of WandaVision, was not really. At least, not for now. Pietro (or "Fietro," as fans nicknamed him) turned out to be just a regular guy living in Westview. Agatha had him under her spell using a magic necklace in order to get closer to Wanda. There was no Quicksilver — just a schlubby guy named Ralph Bohner who had a really messy house.
So, what does this mean for Evan Peters? #SaveQuicksilver is now trending on Twitter, because fans will not accept the end of Quicksilver just because WandaVision wasted Evan.
Article continues below advertisement
Article continues below advertisement
Article continues below advertisement
Will Evan Peters stay in the MCU?
Evan Peters will likely stay in the MCU as Disney fuses X-Men into new Marvel movies and shows. He's a fan-favorite, and he also didn't die in Dark Phoenix (he wakes up from a coma, so he's very much alive), which means Evan hasn't (formally) exited the franchise. If they wanted to kill him off, they would have. WandaVision director, Matt Shakman, also hints that he'll be back.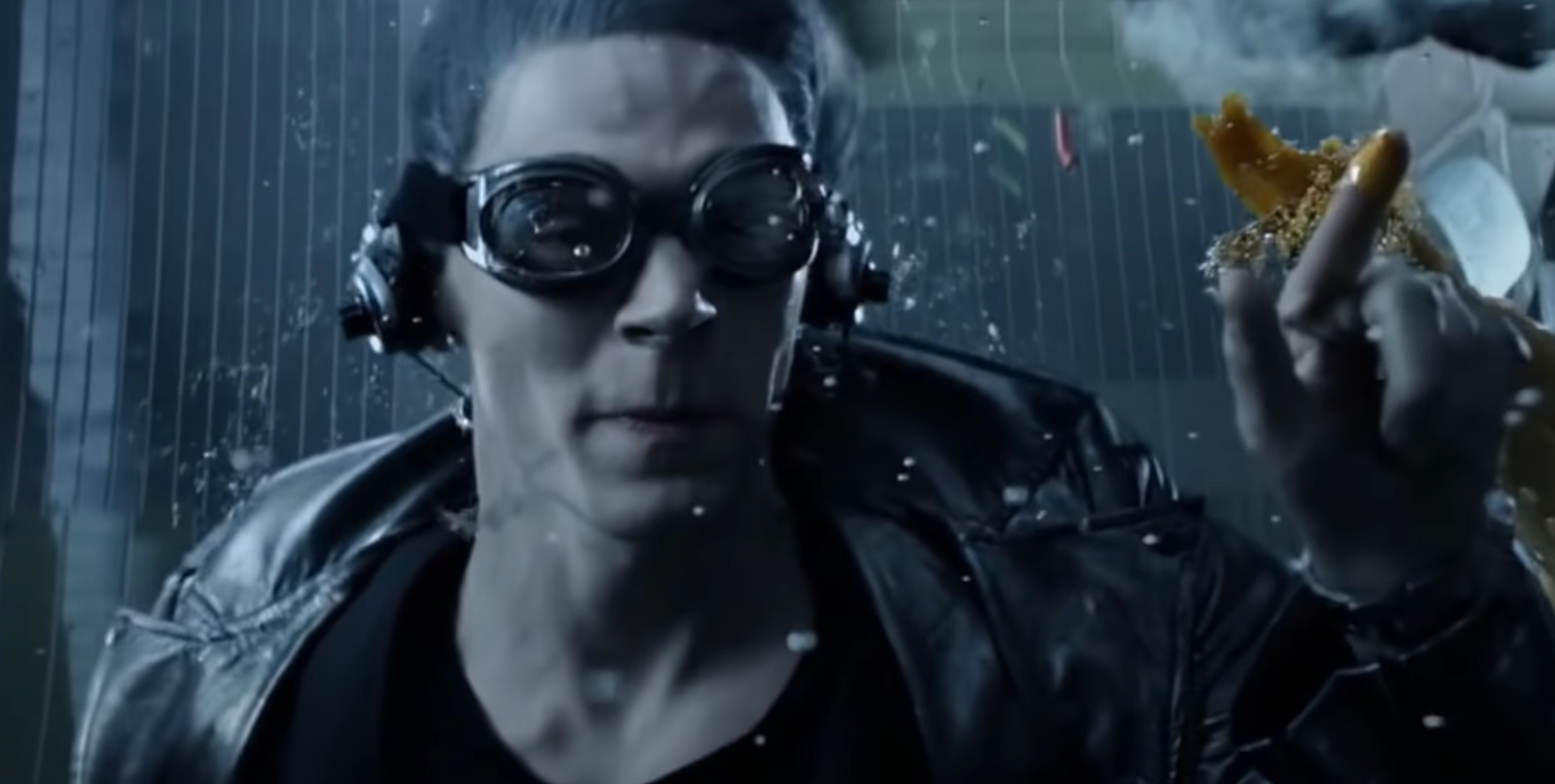 Article continues below advertisement
"For the fans that were disappointed, I'm just going to say: you know that those things are coming, right? The multiverse is coming. Mutants are coming. So, there you go," he said, per Entertainment Tonight.
Evan hasn't confirmed or denied his involvement with future MCU films. The only reaction he had to the WandaVision finale was in a video posted to the show's official Twitter account. He said, "I just want to say, dude, I am such a huge fan of the Marvel Universe. It was so cool to come over there and hang out with all those guys. That was freaking awesome."
Article continues below advertisement
As for why WandaVision wasted a huge chunk of their casting budget on Evan Peters when he was Ralph all along? Well, the creators of show were purposely being meta.
Article continues below advertisement
Show writer Jeff Schaeffer says,
"First, it was the 'this is the metaist metashow in the metaverse. It's just meta, meta, meta, and so it complemented the overall tone and aesthetic of the show in this uber way, so that felt very right and great for the identity of the show…It was really about what's happening in Wanda's head and the idea that someone could show up and not look like her brother and that she would accept it. What's going on with her in terms of her denial, and her self-doubt, and her disorientation that Agatha could trick her in this way?"
Luckily, just because WandaVision wasted a good opportunity with Evan's Quicksilver, doesn't mean we'll never see him again.