Looks Like William Shatner's Net Worth Is out of This World!
William Shatner has been working in the entertainment industry in some capacity for nearly 70 years. How much is his net worth? Here's what we know.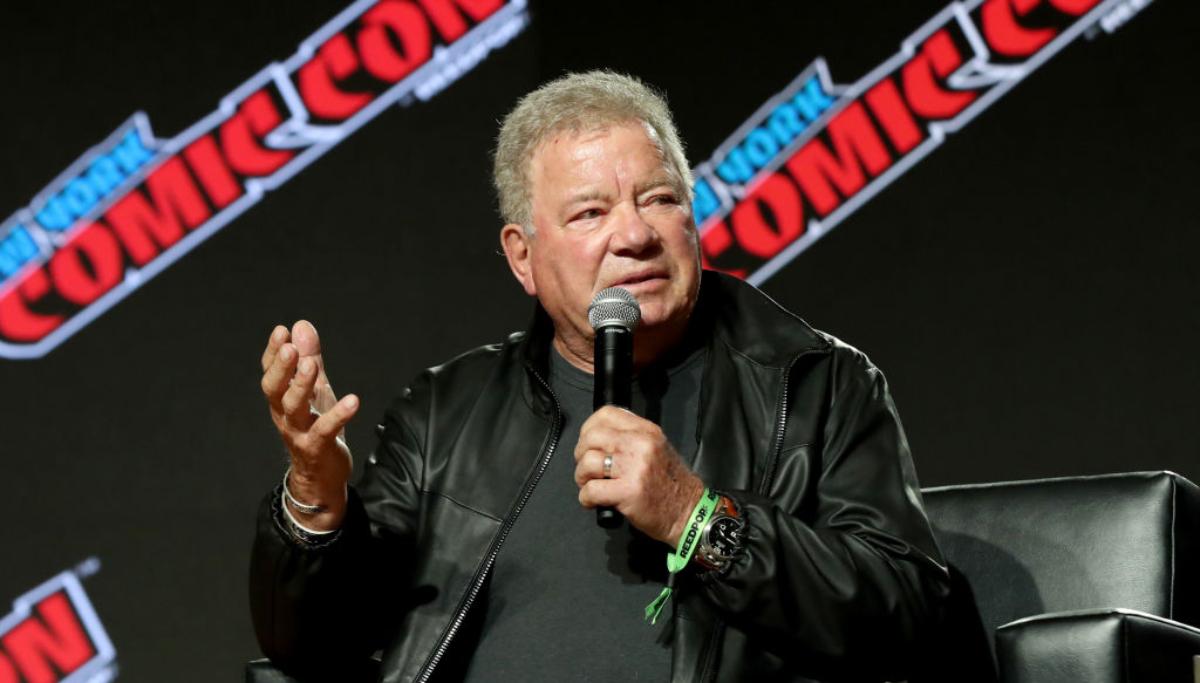 William Shatner has been to space, both real and imagined. As the star of Star Trek the series, and several films of the same name, he's no stranger to boldly going where few have gone before. A new documentary titled Shatner in Space tells the tale of his actual journey beyond Earth. (And at the age of 90, no less!) A trip to space isn't cheap, but while Shatner didn't pay for this one, could he have? What is William Shatner's net worth? Let's beam ourselves up to an answer.
Article continues below advertisement
What is William Shatner's net worth?
At almost 91 years old, William Shatner has been working in the entertainment industry in some capacity or another since the early 1950s. He started his career on the Canadian stage, but quickly moved to Canadian film and television productions before making the jump to the U.S. From there, he landed several gigs on popular shows at the time, like The Twilight Zone and Alfred Hitchcock Presents, before snagging the role that would change his life forever.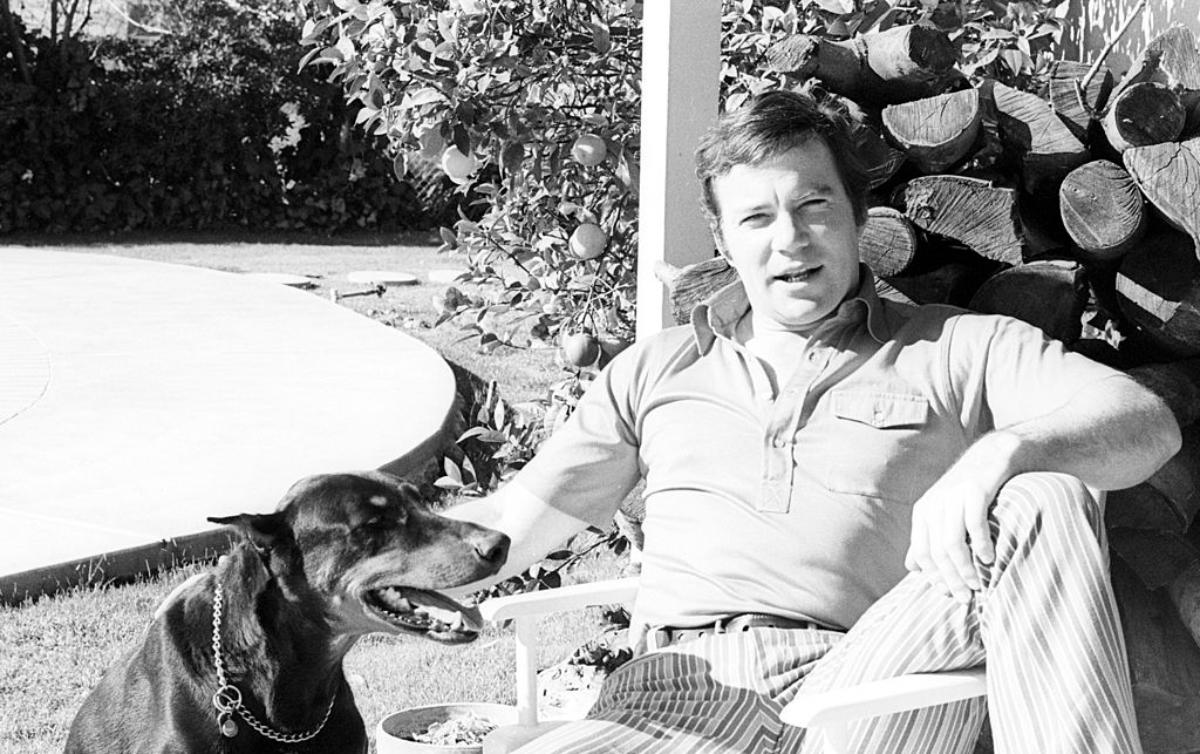 Article continues below advertisement
In 1966, William Shatner left planet Earth for the Starship Enterprise, when he took on the role of Captain James T. Kirk in Star Trek. He remained in space until 1969, but Shatner's relationship with Star Trek didn't end there. He was a voice actor on Star Trek: The Animated series and appeared in the first seven Star Trek movies. Shatner has also co-written novels that take place in the Star Trek universe.
Life after Star Trek consisted of starring in T.J. Hooker as the titular character. Shatner also went on to have parts in a ton of movies, like the Miss Congeniality films starring Sandra Bullock. If you're into spoken word (and who isn't?), you can purchase his album The Transformed Man (1968), which features Shatner delivering wild interpretations of then-popular songs. It's clear his portfolio is as diverse as the stars in the galaxy.
Article continues below advertisement
William Shatner
Actor, Musician, Novelist, Spokesperson, Film and television director, Television producer, Screenwriter, Voice actor, Singer
Birth date: March 22, 1931
Birth place: Montreal, Quebec, Canada
Marriages: Gloria Rand (m. 1956, div. 1969), Marcy Lafferty (m. 1973, div. 1996), Nerine Kidd Shatner (m. 1997, died 1999), Elizabeth Anderson Martin (m. 2001, div. 2019)
Children: Leslie Shatner, Lisabeth Shatner, and Melanie Shatner (mother, Gloria Rand)
Education: McGill University's Faculty of Management (graduated with a Bachelor of Commerce degree in 1952)
What is William Shatner doing now?
Currently, William Shatner is not in space, but he was just there. The Amazon Prime documentary Shatner in Space follows his journey as part of the NS-18 crew that blasted off into low orbit aboard a Blue Origin capsule in October 2021. The crew of four had a fairly smooth flight, with Shatner having only the occasional thoughts of his own mortality. He told Yahoo Entertainment that "visions of the Hindenburg were in [his] mind." Glad those visions didn't go beyond his brain!
Article continues below advertisement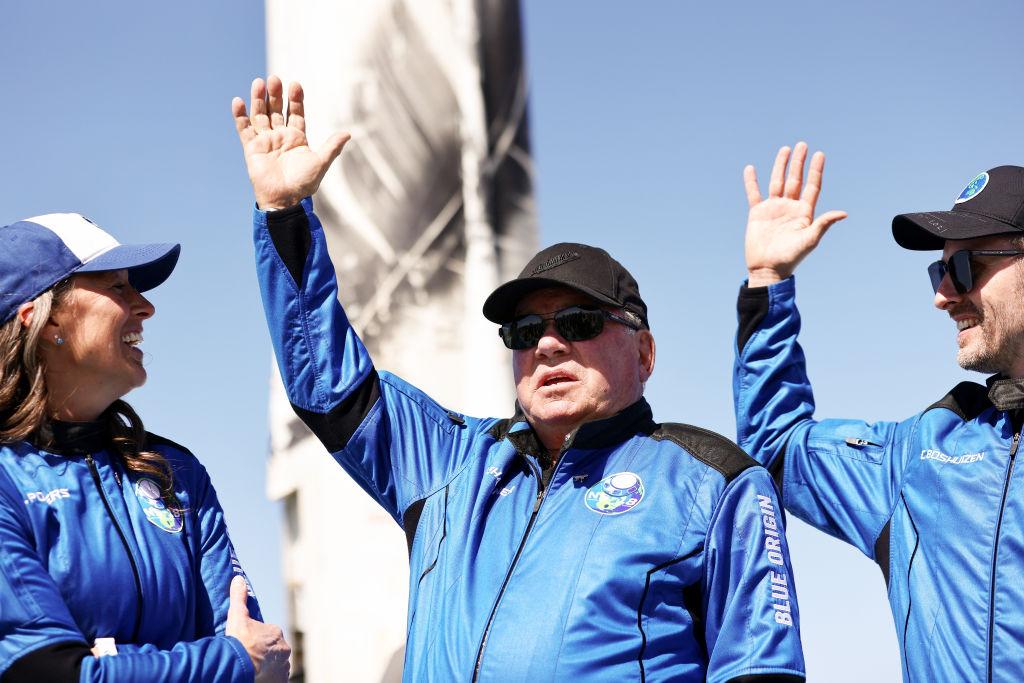 While Shatner didn't bring any nods to Star Trek with him, the show and another actor were represented on a different trip two months later. On a flight that honored Shatner's late Star Trek co-star Leonard Nimoy (Spock), crew member Laura Shepard Churchley made sure to wear a "Live Long and Prosper" pendant, lent to her by Nimoy's daughter Julie.
Article continues below advertisement
Shatner believed it was a fitting tribute, but added that he didn't think Nimoy would choose to actually launch himself into space. "He might have said what I said innumerable times: 'What do I need to go to space for?' In fact, I think he might not have gone!"
Shatner in Space is available for streaming on Amazon Prime on Dec. 15, 2021.