Actress Willow Smith Prefers to Keep the Details of Her Dating Life Minimal
What is Willow Smith's sexual preference? While there have been many rumors about who the star is dating, she hasn't been very forthcoming. Details!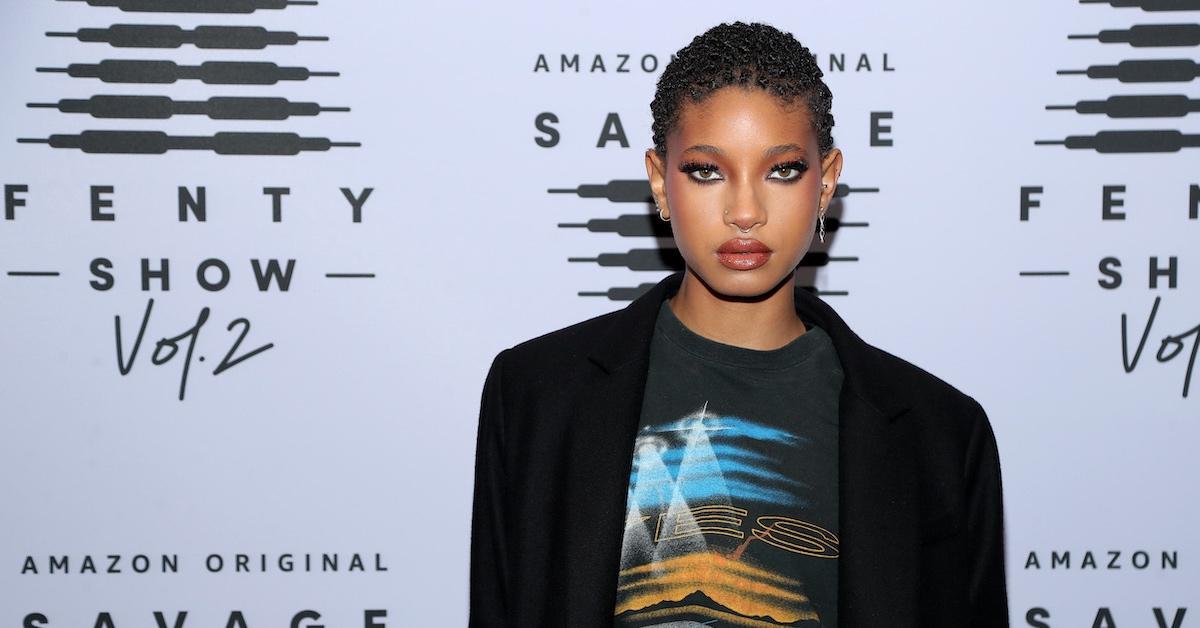 There are some celebrities who take pride in sharing their personal lives with the world. And there are others who are partial to a private approach, especially since the wrong headline can take a toll on anyone's career. No matter where they land on the scale, there's no denying that stars' romantic relationships are always a hot topic.
But finding out the intimate details of a closed-off celeb has become quite intriguing for fans, and Willow Smith is the latest to have her personal life dissected in the public eye.
Article continues below advertisement
Truth be told, the star makes it a point to be low-key, which is something that many of us can respect. However, since she is the child of one Black Hollywood's biggest power couples — Will and Jada Pinkett Smith — it's easy for fans to be interested. And it looks like she's satisfying all of our curiosity by giving us a glimpse into her dating life.
Keep reading to get the lowdown on Willow and her take on relationships.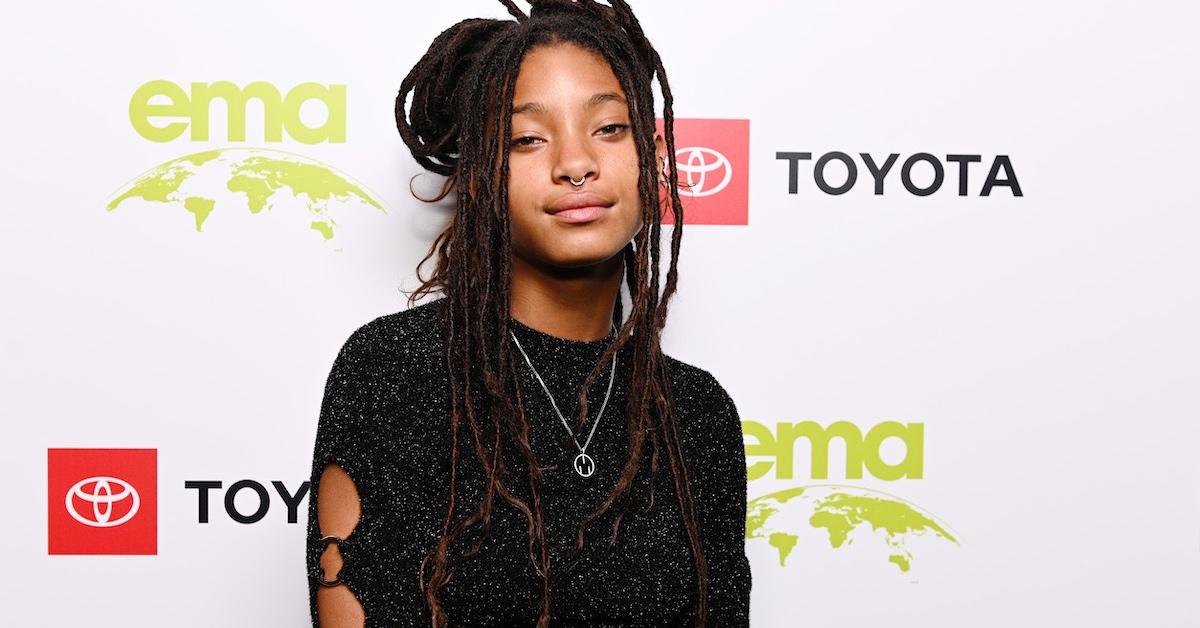 Article continues below advertisement
Willow admitted on 'Red Table Talk' that she is attracted to women.
While there are no hard facts on who Willow is attracted to, she has decided to give fans a few details about her romantic relationships. Sure, she didn't mention any names of a partner, but her sexual preference has become a topic of discussion.
On the latest episode of Red Table Talk, Willow made it a point to be particularly open about her sexual preferences. And of course, it was a major shock to fans, since Willow is known to keep her private life on the low.
Article continues below advertisement
"I've had my fair share of swooning and being like, 'Oh my God, she's so beautiful. She's so talented,'" Willow said while talking to her mother Jada on the show.
"I don't feel like I've been in love with a woman just yet, but I definitely feel like it could happen because I've had very strong feelings for women before," she continued.
Article continues below advertisement
And while the revelation is not really new for many fans of Red Table Talk, it has led many people to believe that Willow's attraction to women is more than a phase. See, many believe that women in Hollywood experiment with their sexuality as nothing more than a fad.
However, since this is not the first time that Willow has been open about being attracted to women, fans believe that she may very well be a true bisexual.
Many have also been sounding off on Twitter, explaining that Willow's bisexuality is a known fact. Others also said that her sexuality is none of our business.
Article continues below advertisement
So, who is Willow actually dating these days?
In case you didn't know, Willow is the poster child for living her life out of the public eye. And while many rumors have circulated over the years about who she has been spending time with, she has never really put any of the talk to bed.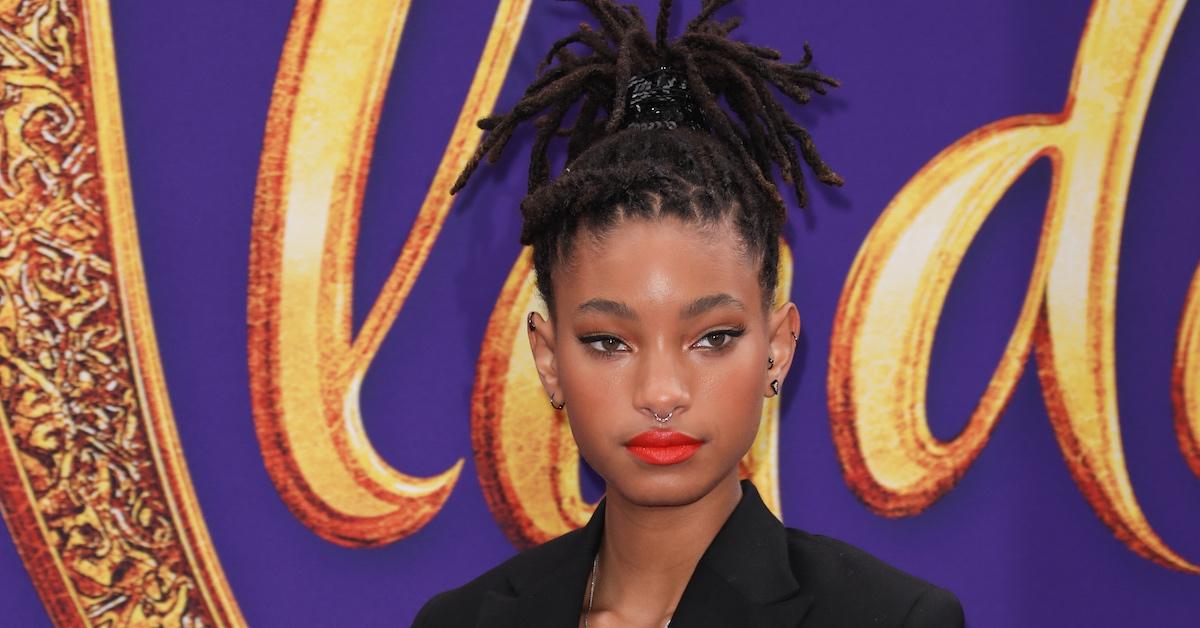 Article continues below advertisement
However, that hasn't stopped people from assuming that she and Tyler Cole are an item. After all, they have worked together musically and have been spotted out with one another on multiple occasions.
And while anyone could be spotted with a friend by paparazzi, we've all seen scenarios where the so-called friend turns out to be much more.
That said, even if she is truly dating Tyler, that doesn't mean that they are exclusive. In 2019, Willow explained that she is not a believer in monogamy.
Article continues below advertisement
"Monogamy, I feel — this is just personally, just for me — I feel actually inhibits you from learning those skills of evolving past those feelings of insecurity," she said on Red Table Talk. "Just jealousy, you know what I mean."
So whether or not Willow ends up with a man or woman remains to be seen.