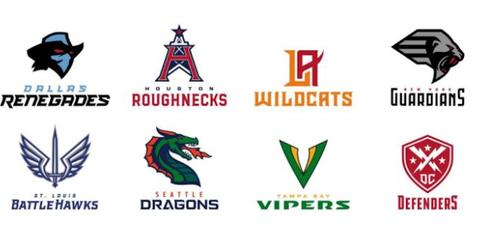 The XFL Is Back and Better Than Ever — Here's What You Need to Know
By Mustafa Gatollari

Apr. 16 2020, Updated 2:09 p.m. ET
The year was 2001 and there was a new football league in town: the XFL. It was created as a collaboration between the WWE and NBC and they named it the "Xtreme Football League." 
It was billed as a fun alternative to regular football programming and had a few different rules. For example, there was no coin toss to decide possession. Instead, teams would select players to raise for the football and then scramble for it.
Article continues below advertisement
WWE owner Vince McMahon was the one who originally pushed for the XFL to become the gold standard for all good ol' American football action, but people weren't really feeling it. The XFL only lasted for one season before the plug was pulled, and now, some 18 years later, it's been resurrected. Vince did retain ownership of the XFL brand and he's behind the new push to put it back into the limelight.
So, what is XFL football in 2019?
XFL President and COO Jeffrey Pollack said: "The XFL is about football and fun, and our team identities are intended to signify just that. Now it's up to our fans and players to help write the story. What happens on the field and in the community, in the years ahead, will determine the true spirit of each team."
Article continues below advertisement
One of the biggest critiques of football is that the game can drag from time to time, with all of the timeouts, and stop-and-go action. The XFL's rule set is supposed to be a remedy for that. According to Jeffrey, they're looking to make the league a faster-paced, more exciting league for sports fans.
He said it will be "faster, with more plays, less stall, fewer interruptions, and no gimmicks."
Article continues below advertisement
According to the XFL's website, "We're sifting through the thousands of suggestions and recommendations we've received from fans, players, coaches, and experts on ways to improve the game. Bottom line: every element of the game is under review to see where we can make improvements. We are already field-testing each potential change and if we approve it, you will see it. If not, it's trash."
Article continues below advertisement
You can tell just from the copy on the site that they're going for an "edgier" vibe with the league, which is certainly in line with what the XFL was all about when it originally debuted in 2001. 
But will this edge translate to success? Not to be a downer, but the XFL's past, along with a failure of another football league this year, the Alliance of American Football, doesn't bode too well for the new organization. The AAF filed for bankruptcy in April of 2019.