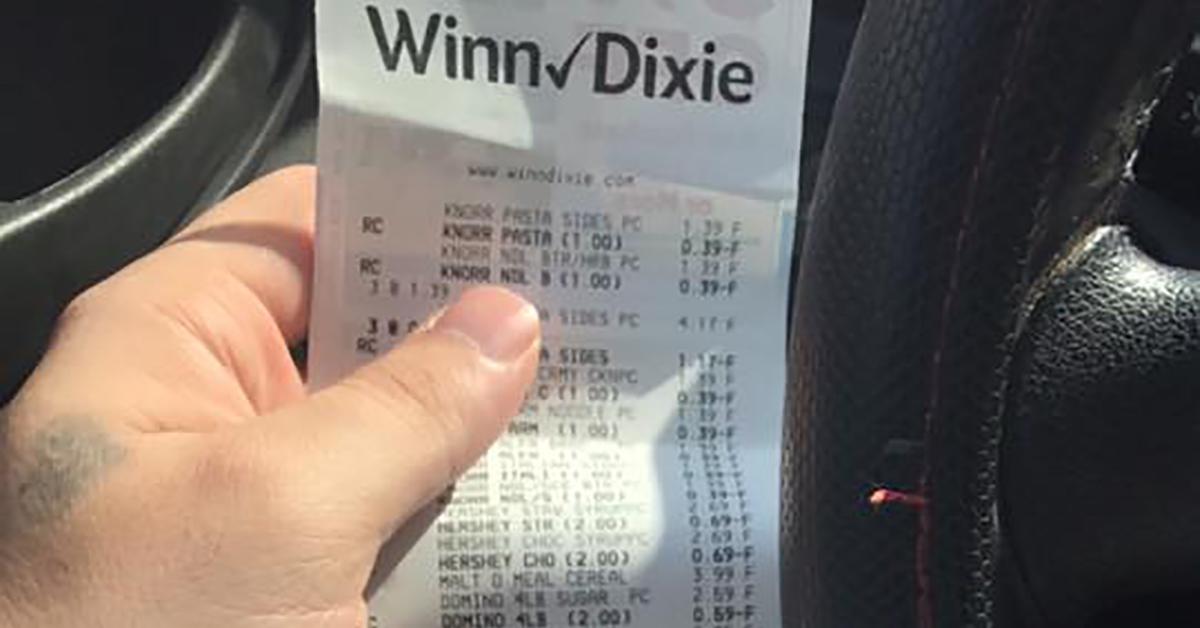 Florida Dad Goes Viral For Restocking Ex's Fridge With Groceries
By Mark Pygas
Trying to co-parent with an ex can be unpleasant, but for the sake of your child, it's important to get on with it and be the best damn parent you can be.
Brandon Carpenter, a father in Florida, is going viral after his ex told him their child wasn't feeling well and needed some Tylenol. He brought some over, and discovered that although his ex's pantry was full with baby formula and snacks, her fridge was completely empty. So, he decided to fill it for her.
Carpenter wrote on Facebook:
"My child's mother said our daughter isn't feeling well and needs some Tylenol... so I bring her infant Tylenol and notice her fridge is completely empty other then some water."
"But she has a full pantry of my daughters food formula snacks and water... mind you, she works a full time job and then has my daughter..she pays rent and all her bills plus she is paying off a car."
"So today I went shopping to make sure she had food for the next few weeks..just because we aren't together doesn't mean I can't provide for her if she needs it... if my child's mother is good then I know she is taking care of our daughter the best she can and that makes me happy."
"Some of y'all think I'm only going to provide for my child fuck the mother but that's thinking like a child. It's time to grow up and take responsibility in all aspects of life!"
Carpenter's Facebook post has been shared nearly 200,000 times, with thousands of comments praising him for helping his ex out.
One user commented:
"THAT is the manly thing to do.... many boys who think they're men wouldn't have even brought the tylenol, and, actually, some 'mothers' wouldn't sacrifice for their kids either."
While another added:
"I think that all men should think this way. Just because two grow apart and go in different directions etc does not mean that they can not be two mature adults co parenting together. This gentlemen is awesome because he realizes that she is taking care of his child and there is so much more to be a good dad for our children to see. Being a good man is the example we should set. I applause this gentleman and think that he is awesome!"
This is definitely an example of a parent stepping it up for both his child and his co-parent, which is pretty darn impressive.