Human beings are hypocritical animals.
I don't really think I need to dig that deep to prove my point, but how many times have you lamented about not being in shape, while conveniently forgetting you had an entire sleeve of Oreos while binge watching Netflix the same night you were "too tired" to go to the gym.
Or we all have that one friend who's always blaming their failed relationships on the other person when they refuse to acknowledge that they, themselves, are the one who's insanely difficult to put up with.
And then there are situations which are simply puzzling:
"Women for Trump" has a lot of people confused, though plenty of women did actually vote for Trump in the election.
But that's not what's causing a kerfuffle about Spencer's photos online. No, what got people's feathers in a tizzy is the fact that she's rocking a flat belly showing off the handle of a pistol tucked into the front of her white jeans.
Which ended up starting a conversation on the importance of preserving second amendment rights and the belief that all of us are free and the government's not totally taking advantage of us because we're able to buy guns at our local Walmart.
Some people loved Spencer's photo.
Some Twitter users pointed to the clear racial double standard when people of color pose with weapons as opposed to when white, blonde women pose with them.
Spencer's photo caught a lot of attention and even nabbed her an interview on Fox News where she explained that one of the main reasons she took the photo was to inspire women and let them know that they can be safe on a college campus.
Spencer's post did inspire other women to share their own gun-rocking photos.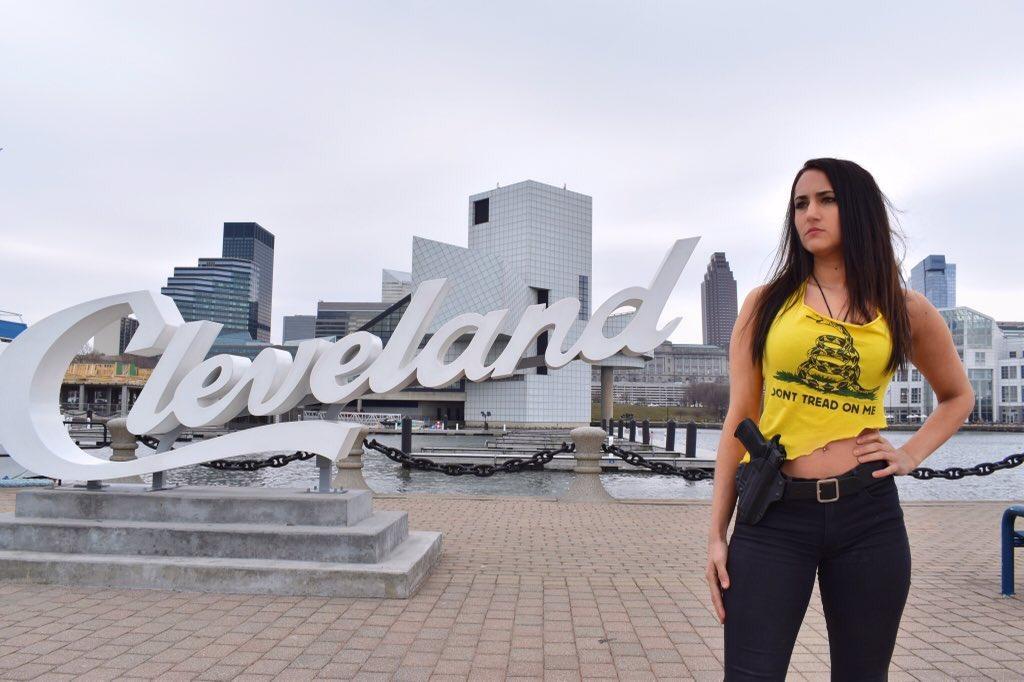 Some guys were calling it "real feminism."
One Twitter user argued that there are very few people who want to "take guns away," but that "gun sense" needs to be practiced.
Flaunting and sexualizing firearms might look cool, but should you do it?