Study: Airplane Water Is So Bad You Shouldn't Even Wash Your Hands With It
Don't forget to pack your hand sanitizer! A new study shows most airlines have unacceptable levels of e coli bacteria in the onboard water system making it unsafe for drinking or hand washing.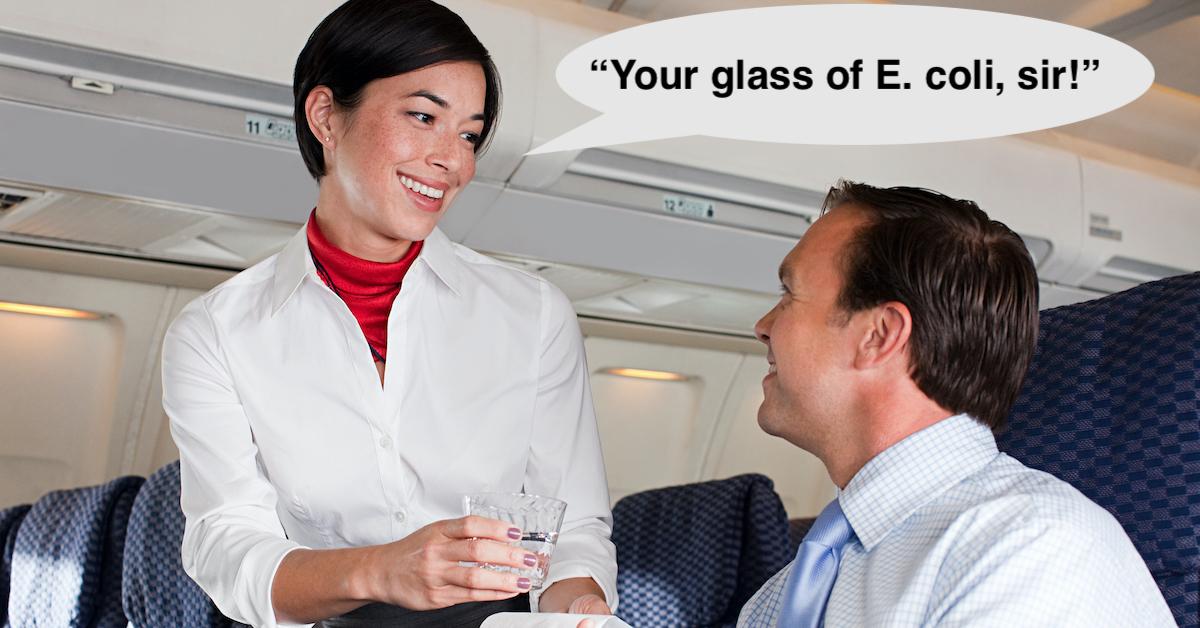 When packing your carry-on for a flight, we face some tight limits on the liquids we can bring on board. But you're going to want to prioritize hand sanitizer after reading this.
Article continues below advertisement
A new study involving 10 major and 13 regional U.S. airlines uncovered disturbing findings about the water quality of the carriers' onboard water systems (OWS). The study reports such unhealthy levels of bacteria, they were deemed unsafe not just for drinking but also hand-washing.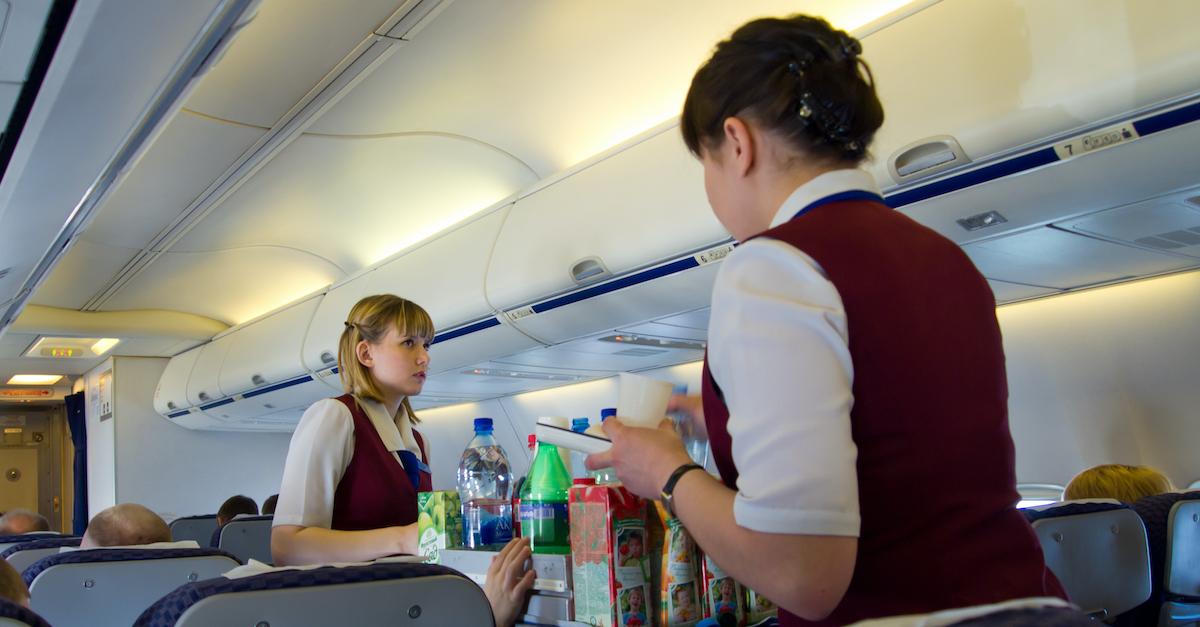 Article continues below advertisement
ADWR is the EPA's set of guidelines for the maintenance of onboard water systems (OWS).
Unfortunately, the study found that nearly all the top airlines had subpar water scores, to the point the authors' recommendation was to never drink any water that isn't in a sealed bottle on a U.S. flight — and you should probably avoid the coffee and tea as well. They also recommend, rather than washing your hands in the airplane sink, that you just carry hand sanitizer and use that instead.
Article continues below advertisement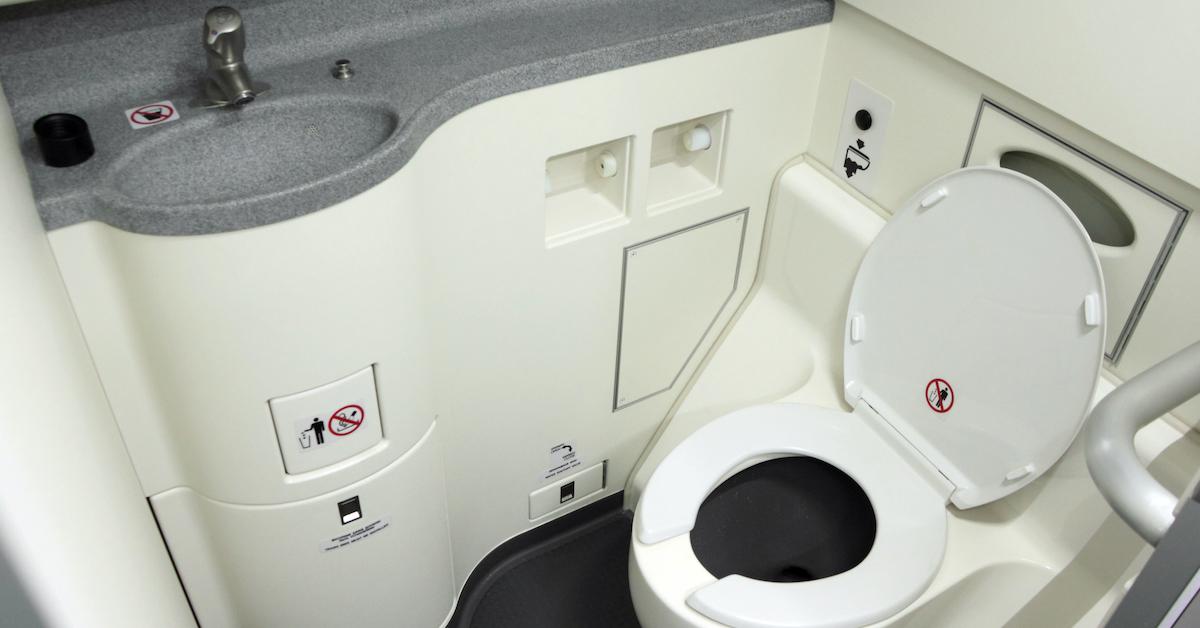 Not a single airline tested earned a 5.0 score. In fact, the highest score was 3.3, earned by both Allegiant and Alaska Airlines, followed by a 3.1 earned by Hawaiian Airlines.
But a 3 on a 5 point score is still essentially a C. And while you might be OK with a "average" grade for most things, I think we can all agree our drinking water should be earning an B+ at the very least.
Article continues below advertisement
As for the worst airlines for drinking water quality, that "honor" fell to Spirit and JetBlue among the major airlines in the study. Their OWS earned a score of 1 — yikes. And regional carriers were even worse. Except for Piedmont Airlines, which has the highest score of any airline tested (4.33 our of 5), every regional airline in the study scored below a 3.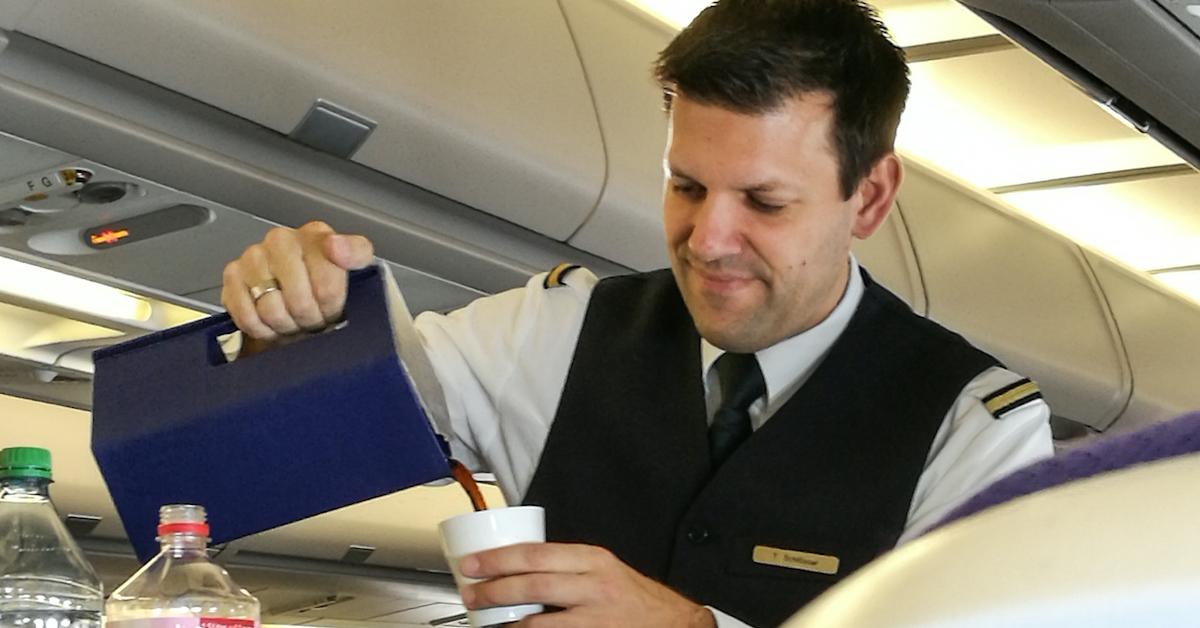 Article continues below advertisement
The worst water quality of all in the study was on Republic Airways, which earned a health score of 0.44 out of 5. Since the enactment of ADWR, Republic has accrued 132 violations with six samples testing positive for E. coli and a staggering 125 testing positive for coliform bacteria.
The following is a list of all the airlines observed in the study and the scores they received.
Major airlines
Alaska Airlines: 3.3
Allegiant Air: 3.3
Hawaiian Airlines: 3.1
Frontier Airlines: 2.6
Southwest Airlines: 2.4
Delta Air Lines: 1.6
American Airlines: 1.5
United Airlines: 1.2
JetBlue: 1
Spirit Airlines: 1
Article continues below advertisement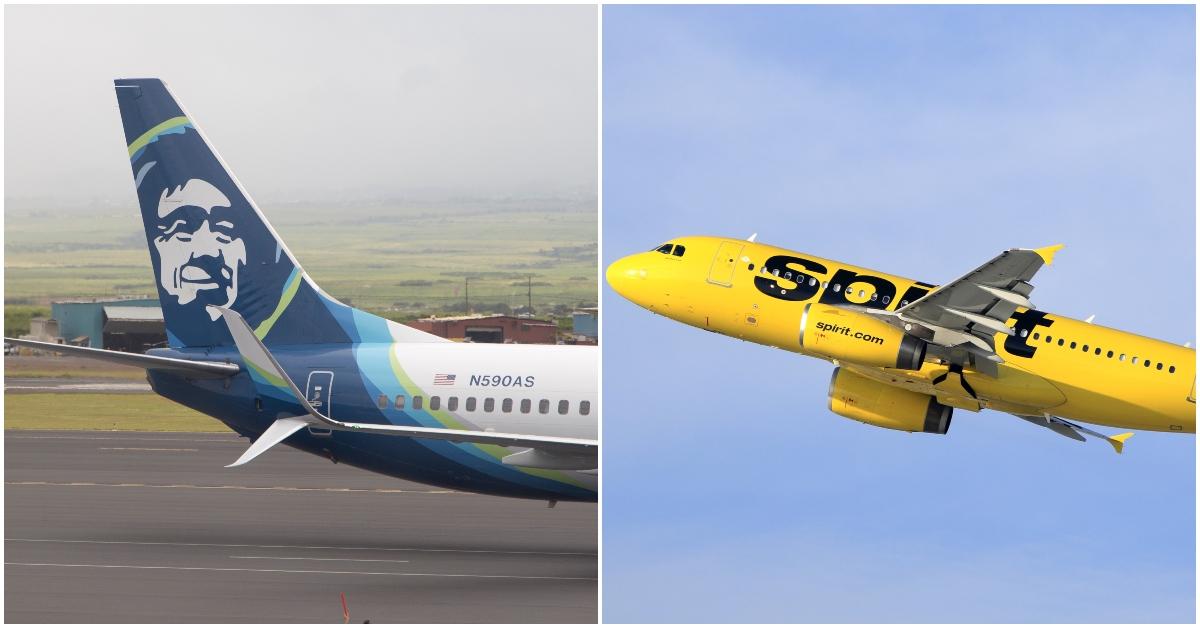 Regional airlines
Piedmont Airlines: 4.33
Sun Country Airlines: 2.78
Envoy Air: 2.11
GoJet Airlines: 2
Trans States Airlines: 1.78
Compass Airlines 1.22
PSA Airlines: 1.22
SkyWest Airlines 1.11
Endeavor Air: 0.78
Air Wisconsin Airlines: 0.68
ExpressJet Airlines: 0.56
Republic Airways: 0.44
Article continues below advertisement
But for all the shame heaped upon the airlines, the authors of the study wagged the finger most at the EPA for failing to enforce their rules in a meaningful way. They found that airlines almost never faced penalties for their violations — and if there are no consequences for failing to provide potable water onboard, there's no real incentive to improve.
Until something changes, I'll definitely be packing hand sanitizer and sticking to bottled and canned beverages on flights!