TikToker Chase Hudson Addresses Rumor of Attempted Suicide — It's Totally False
TikToker Chase Hudson uploaded two videos discussing suicide. First, to spread awareness. Then, to address a false rumor that he had attempted suicide.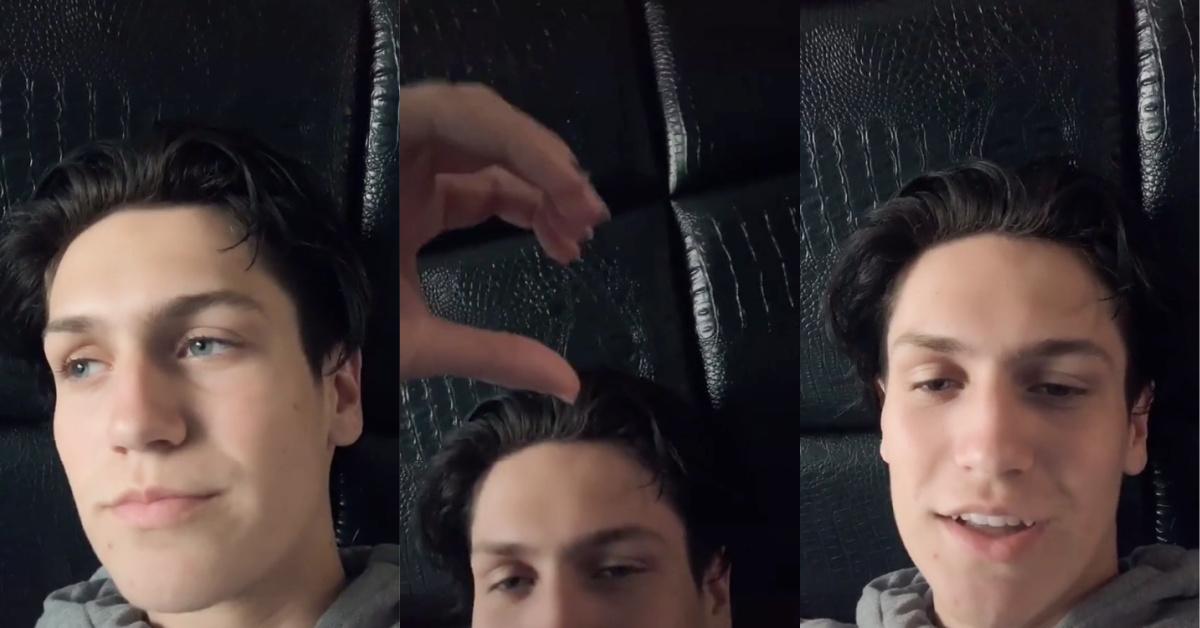 Most people spend their time on TikTok watching videos that are funny, informative, or otherwise entertaining. Sometimes, though, people upload videos of a more serious nature. It seems as though there has been a recent increase in videos that address serious issues as the video-sharing app continues to become ever more popular.
Article continues below advertisement
In September 2020, popular TikToker Chase Hudson — who usually uses his platform to share videos featuring dances, lip-syncing, and other popular TikTok trends — made a few videos of a very serious nature. Before long, some people started spreading the rumor that he had attempted suicide.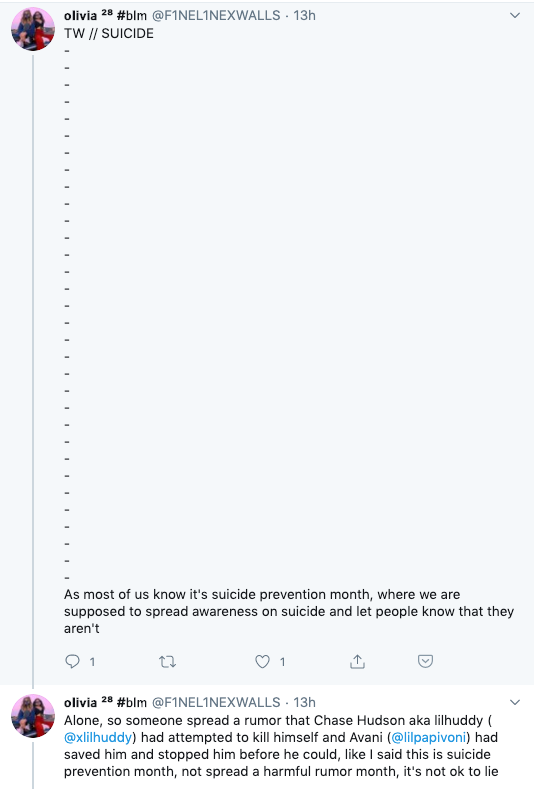 Article continues below advertisement
People online started spreading a rumor that TikToker Chase Hudson had attempted suicide.
In early September 2020, Chase Hudson — who is known on TikTok as lilhuddy — uploaded a video about Suicide Prevention Month. He said that he wanted to spread awareness because it is a topic that is important to him. Chase shared the National Suicide Prevention Lifeline and some statistics about suicide. According to the American Foundation for Suicide Prevention, an average of 132 Americans die by suicide every day.
Chase then asked his followers to check in on their friends, and tell them how much they love them. "Your life is valued," Chase said. "Write it on your mirror. Tell yourself every day until you believe it too. And if nobody told you today, then I'll be the first person to say that I love you."
Article continues below advertisement
Online, some people began spreading a rumor that Chase had attempted suicide, and that fellow TikTok star Avani Gregg had discovered and stopped the attempt. This rumor has no basis in fact, and it should go without saying that spreading such a rumor could be very harmful. It's also very unkind.
Article continues below advertisement
Once again, Chase uploaded a video about the very serious topic of suicide to TikTok. This time, he specifically addressed the rumors that had been picking up steam online. Chase was quick to debunk the rumor, saying he had not made a suicide attempt. He also clarified that he is not suicidal.
"I just want to come on here today and address the rumors that have been going around because they're false," Chase said. "I just want to tell you guys that I did not try to kill myself. I know they want me to kill myself, but I'm not going to. I haven't been suicidal for quite a long while now. I'm just a sad person, I'm not suicidal."
Article continues below advertisement
He continued, saying, "I love you guys. Suicide is never the answer and if you think it is please call the hotline or talk to someone about it because your life is valued and loved and needed on this Earth. I love you guys, take care."