People Post Craigslist Ad for Roommate Who's Never Home
These people on Craigslist were essentially looking for a roommate who's never home, and the accommodations are less than stellar.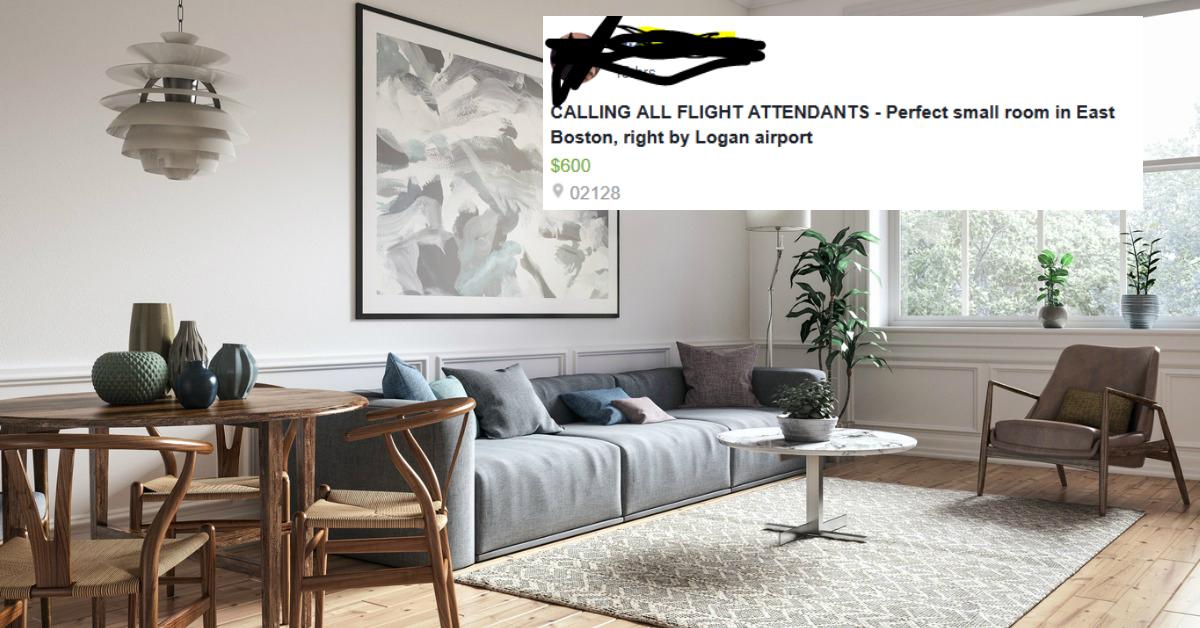 The poster of a Craigslist ad is getting called out for essentially seeking a paying roommate who would never actually be around to use the apartment.
It's difficult to move on from a good experience to a less ideal situation. Anyone who had a rent-controlled apartment and decided to switch neighborhoods will know what I'm talking about.
Article continues below advertisement
Currently, I've got a pretty sweet setup for my location and can't imagine what it would be like to "downgrade" for more money in my area should my current living situation ever be compromised. It's why I value and cherish every month I've got in my current apartment with my family. I realize it's an amazing deal and I'd be foolish to think I could get the same kind of setup anywhere else.
But that doesn't mean it wouldn't bother me if I had to move out and pay higher-market prices for the same standard of living. The trouble is, most people can't separate their feelings from reality, which might've been what happed with these peeps who were looking for a roommate after their previous one decided to move out.
You see, they loved this particular roommate, not because they enjoyed their personality, but because they were a flight attendant who was almost never home.
Article continues below advertisement
The further along a reader gets in this ad, the more it's clear these people aren't at all interested in a roommate, but rather want someone to help pay their rent for a place to put their stuff and nothing more.
One might think that I'm merely surmising that because they have a stated preference for flight attendants.
Article continues below advertisement
Or maybe it's because the portion of rent they're asking for is substantially lower than usual. While that might be the case if this apartment was in NYC or San Francisco, I checked the average cost of an apartment in that area... and the asking price in the ad comes out to be about an even split for three roommates.
Besides, once you read their ad a little further, they explicitly state they're looking for "someone who is NOT going to be home all the time."
Article continues below advertisement
They even say they would consider someone who spends more time with a significant other than in the room they're paying for, or maybe someone who has a home elsewhere. Because people just go in on multiple roommate leases in a major city because they feel like paying rent twice, I guess? I mean, if you've got money to throw around like that, then great — but why would you pay for a home you're not even going to use? And if you were that rich, why would you room with these two?
Article continues below advertisement
If you thought it couldn't get any better / worse, just look at the last part of their advertisement below. These two pals pretty much think the world of themselves. They're "fun" and "goofy" and also like singing and playing instruments at all times of the day, though they are admittedly "a bit loud."
They're also cool with you smoking weed, which probably means they want to know when you're holding so they can bum a hit off of you now and then.
Article continues below advertisement
Unsurprisingly, Redditors weren't too keen on the ad and thought whoever posted it was either full of themselves or absolutely out of their mind.
...Especially because they expect someone who's never there to help cover the cost of utilities, too.
Article continues below advertisement
Some mentioned that the rate for the room did seem kind of fair, seeing as some of the prices for rooms in Boston are around $1,000 a month, but I'd like to see what kind of building these dudes are living in before I jump on that bandwagon.
Article continues below advertisement
Anyone else angered or skeeved out by this post? Or do you think it's a pretty good deal?