WIll Stella Kidd and Kelly Severide Break up Before the End of 'Chicago Fire's' Fall Finale?
Stella Kidd is coming back for 'Chicago Fire's' holiday-themed episode, but it may not be all holly jolly. Will Severide and Kidd break up?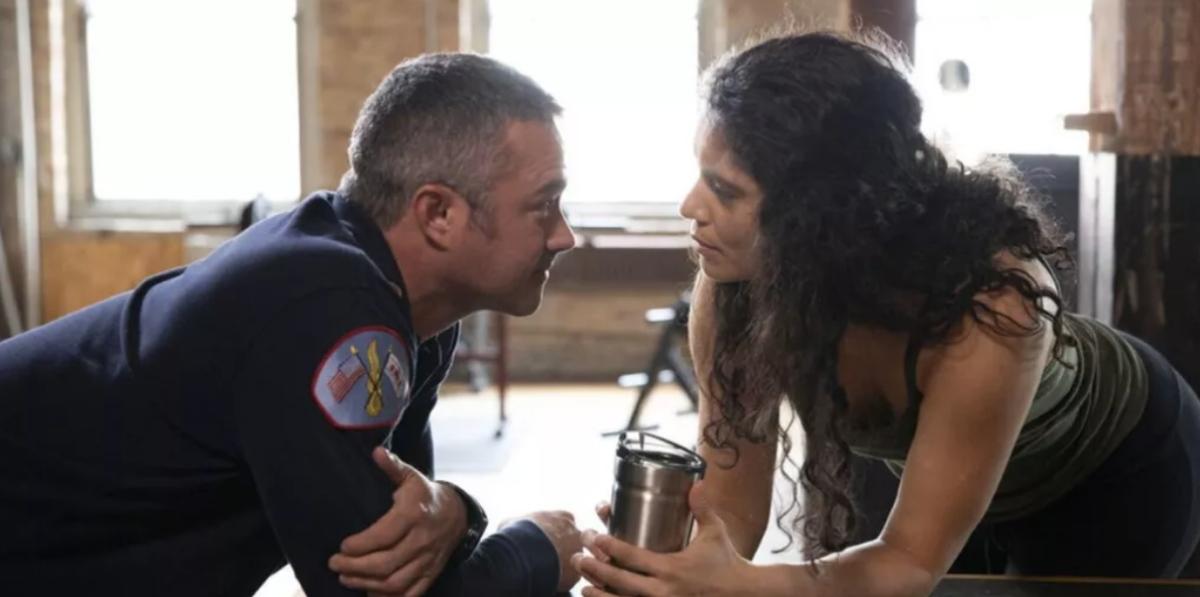 The NBC hit drama series Chicago Fire returns with a new episode after being off for a few weeks. To end 2021, Episode 9 will be a holiday-themed winter finale. Fans will finally get to see the long-awaited return of Stella Kidd (Miranda Rae Mayo). Audiences haven't seen her in several episodes because she's taking a furlough and is in Boston expanding the Girl on Fire Program, which gives young ladies a first look at a career in firefighting.
Article continues below advertisement
However, her absence and lack of communication have been affecting her fiancé Kelly Severide (Taylor Kinney) and he has expressed concern about their relationship this season. In Episode 8 of Chicago Fire, Severide talked to Christopher Herrmann (David Eigenberg) about Stella and said, "I don't know what's going on with her, or where we're going to be when she does come back."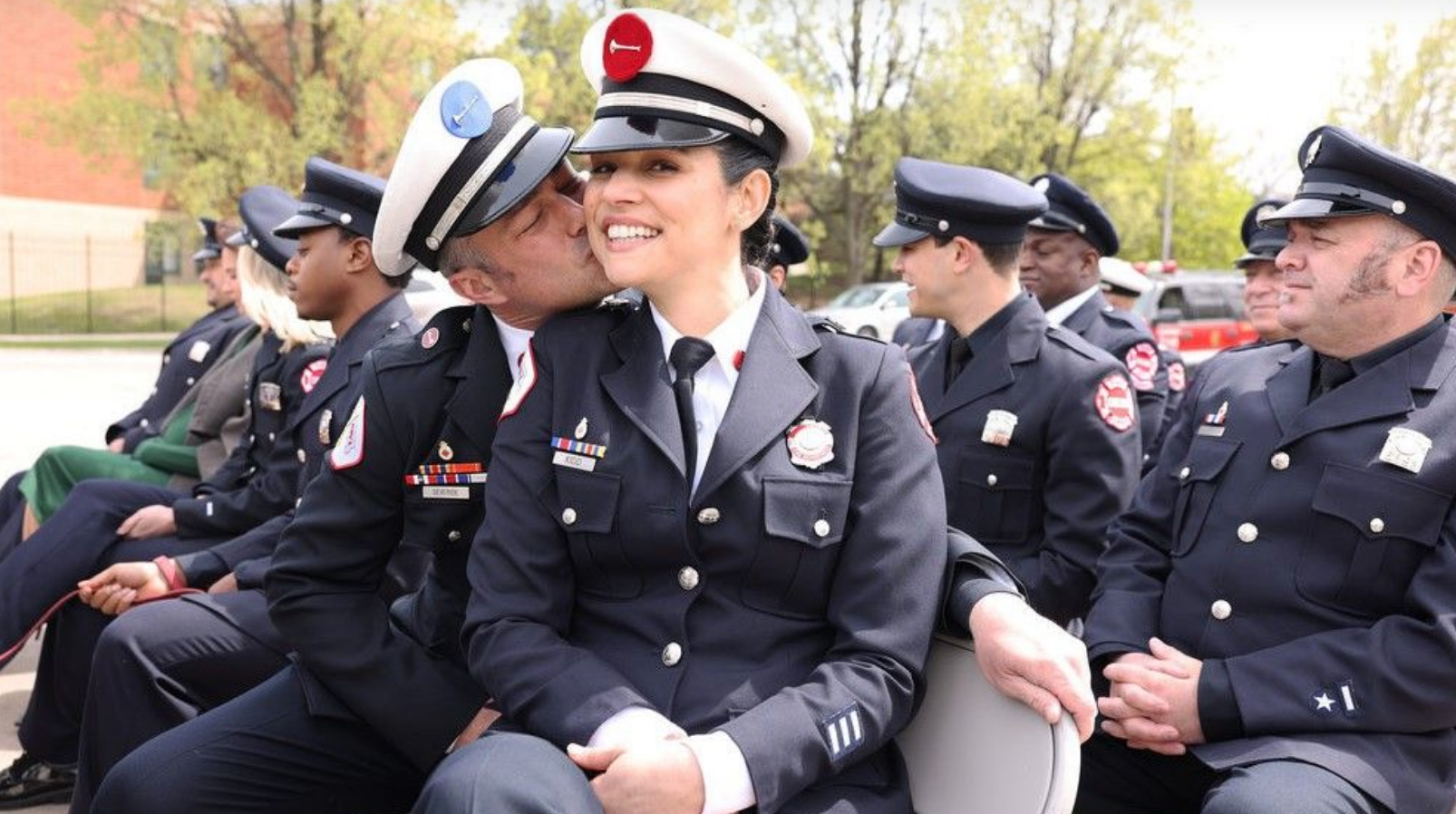 Article continues below advertisement
What will happen between these two? Could they possibly call it quits? Keep reading to find about the future of Kidd and Severide's relationship.
Do Kelly Severide and Stella Kidd break up on 'Chicago Fire'?
While the forthcoming episode that is set to air on Dec. 8 is a holiday special, things will not be all that holly jolly between Severide and Kidd, according to showrunner Derek Haas. In a recent interview with CinemaBlend, Derek discussed the dynamics between the engaged couple and how Severide is feeling.
Article continues below advertisement
He shared, "I don't think he's too merry because he's been basically ignored by his fiancée when he's been trying to tell her, 'You need to get back here and claim your spot as lieutenant of Truck 81 if that's what you want.' And she hasn't responded, so he's frustrated in this episode." Derek also teased that fans should be worried about the state of their relationship when the hit drama comes back in 2022.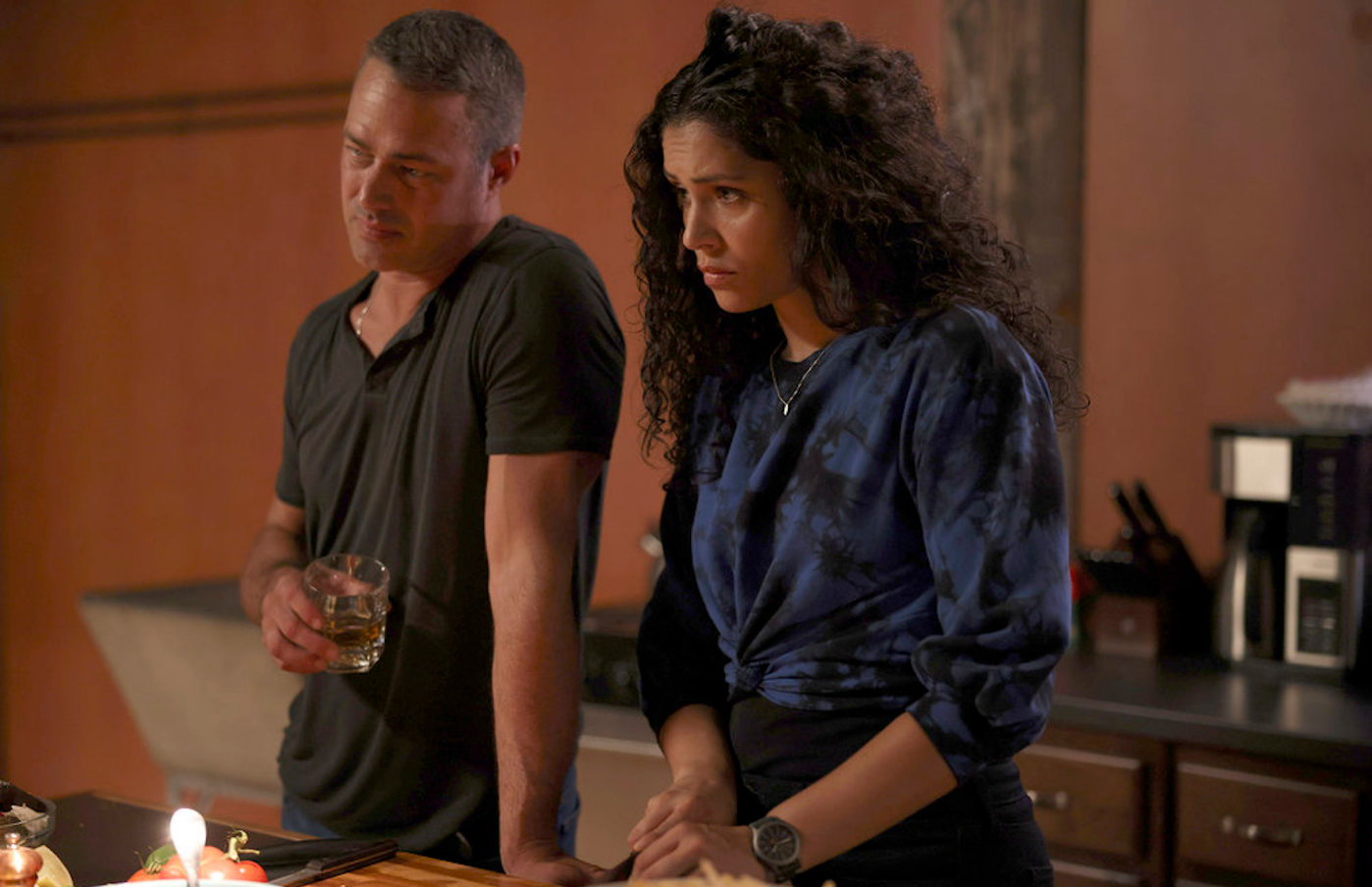 Article continues below advertisement
He goes on to say, "I think fans should be worried. Even on past this episode, I think they should be worried."
However, in an interview with TVLine, he also stated, fans "can feel good [about their future]. Maybe we'll have some wedding bells before the season's end!" So maybe the two won't break up, or if they do, they'll eventually come back to one other. When viewers thought that these two were headed for splitsville in the past, they somehow surprised everyone and managed to stay together.
Only time will tell if the two actually make it to the altar or not, and that may have a lot to do with whether or not she wants to fight for the truck lieutenant position at Firehouse 51.
While their relationship may end on a cliffhanger, fans won't have to wait too long to find out about any new developments. Chicago Fire will return to NBC with its winter premiere on Jan. 5.
The fall finale of Chicago Fire will air at 9 p.m. EST on NBC.