Dr. Pimple Popper Breaks Down Her Skincare Routine and Tips for Fighting Maskne
Dr. Pimple Popper breaks down her summer skincare routine, detailing her favorite products and how to fight against maskne. What to know!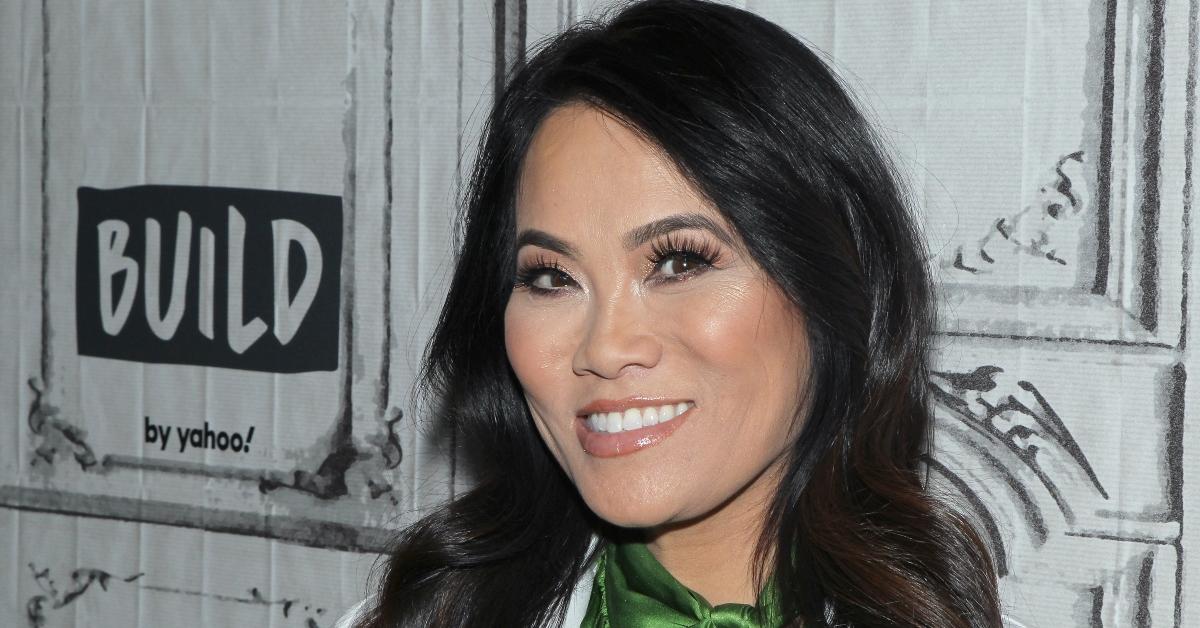 Aside from dealing with the usual hormonal and overproduction of sebum that comes with the summer heat, now, people are facing a new set of challenges: maskne (acne caused by wearing a face mask). Due to the current coronavirus pandemic (also known as COVID-19), we are trying to keep ourselves (and others) safe by wearing a mask. However, it can cause irritation and clogged pores.
Article continues below advertisement
Insider spoke with Dr. Pimple Popper (real name Dr. Sandra Lee) who is known for fighting and defeating unsightly bumps on the skin. The doctor-turned-reality-star broke down her summer skincare routine and also revealed how she helps combat acne caused by wearing facial masks. Keep reading to find out more!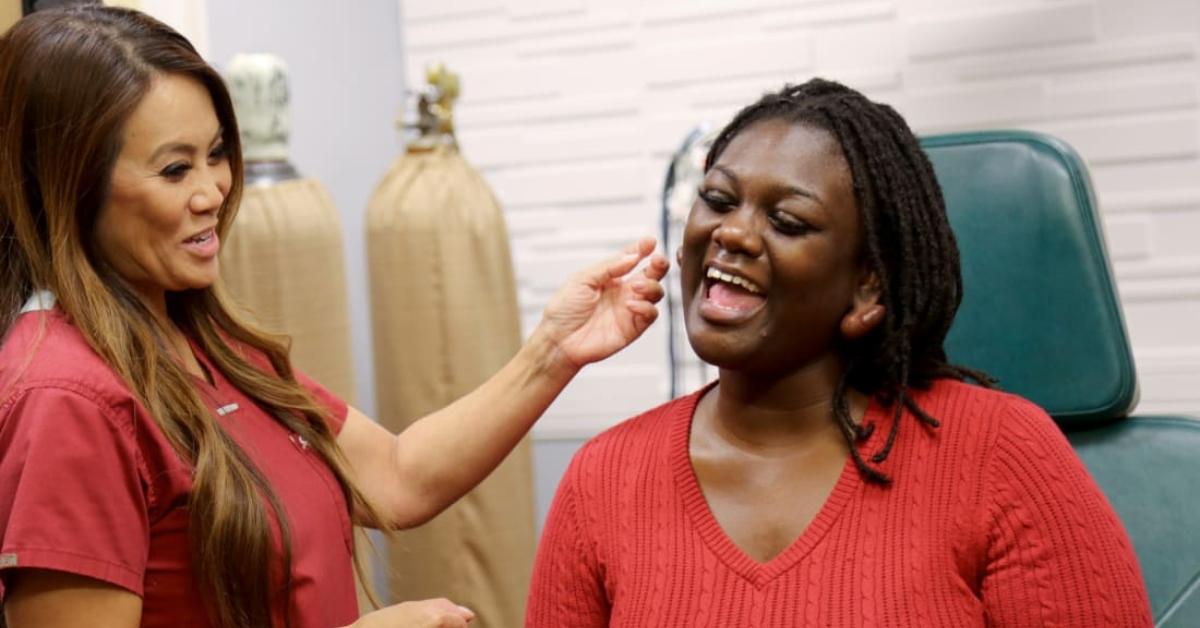 Article continues below advertisement
Dr. Pimple Popper breaks down her summer skincare routine.
The California-based dermatologist has become a household name for helping those suffering with breakouts, including cysts, blackheads, whiteheads, and more.
With the ever-changing seasons, Dr. Lee revealed the products she uses in the summertime to help keep her skin healthy. To wash her face, the doctor switches between an exfoliating cleanser that contains salicylic acid (which is from her own personal line) and the drugstore product, Cerave's Hydrating Facial Cleanser.
Though she is one of the top dermatologists, she too isn't immune to everyday skin problems. "I have been incorporating a skin color correction cream I created, Dark Spot Fix, which helps improve the appearance of any discoloration resulting from acne, sun damage, and melasma," she told the outlet.
Article continues below advertisement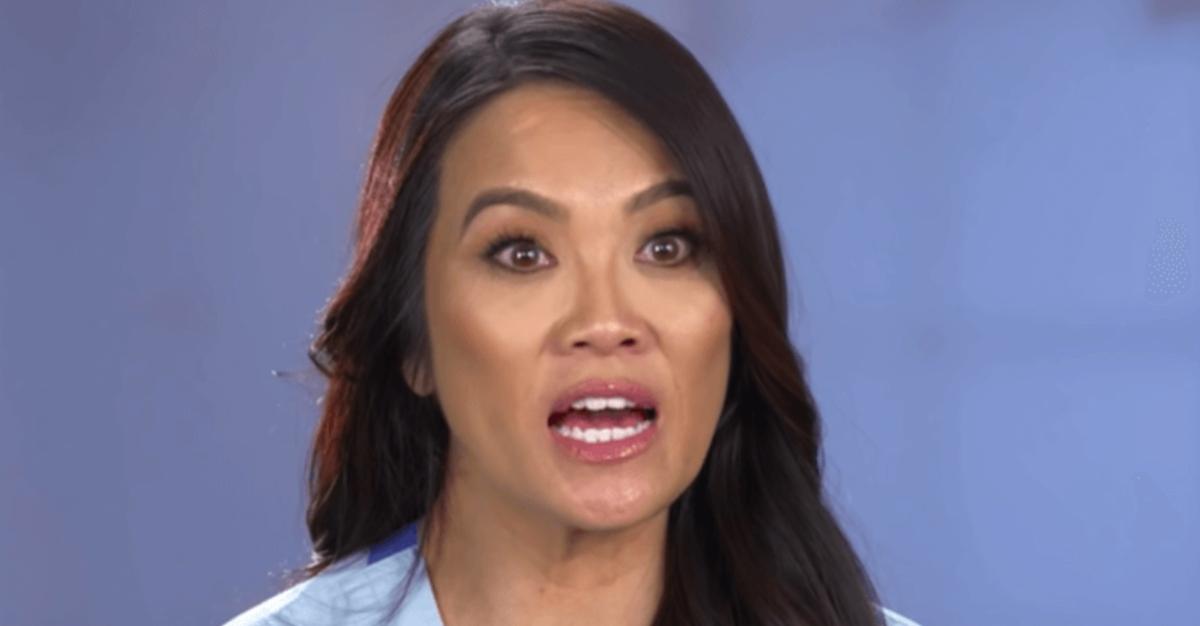 Another product she uses that helps protect her skin from being damaged and fights signs of aging is sunscreen. While many of us love to have a great tan in the summer, using sunscreen is of the utmost importance when working on combating wrinkles, dark spots, and skin cancer.
Article continues below advertisement
If you have an oily complexion, Dr. Lee recommends using the powder sunscreen from her skincare line SLMD UV Bounce. The mineral powder is simple to apply, comes in three colors (so you won't have a greyish tone), and won't give your face a greasy shine or clog pores.
Seriously, it's definitely a must-have for people, especially those who don't typically protect their skin with sunscreen.
Dr. Pimple Popper's tip for combating maskne:
Even if you've never struggled with breakouts prior to the coronavirus, you may now be experiencing a bit of maskne with the continuous use of having material covering your face for extensive hours.
Dr. Lee explained how she changed her routine to account for having to wear a mask.
Article continues below advertisement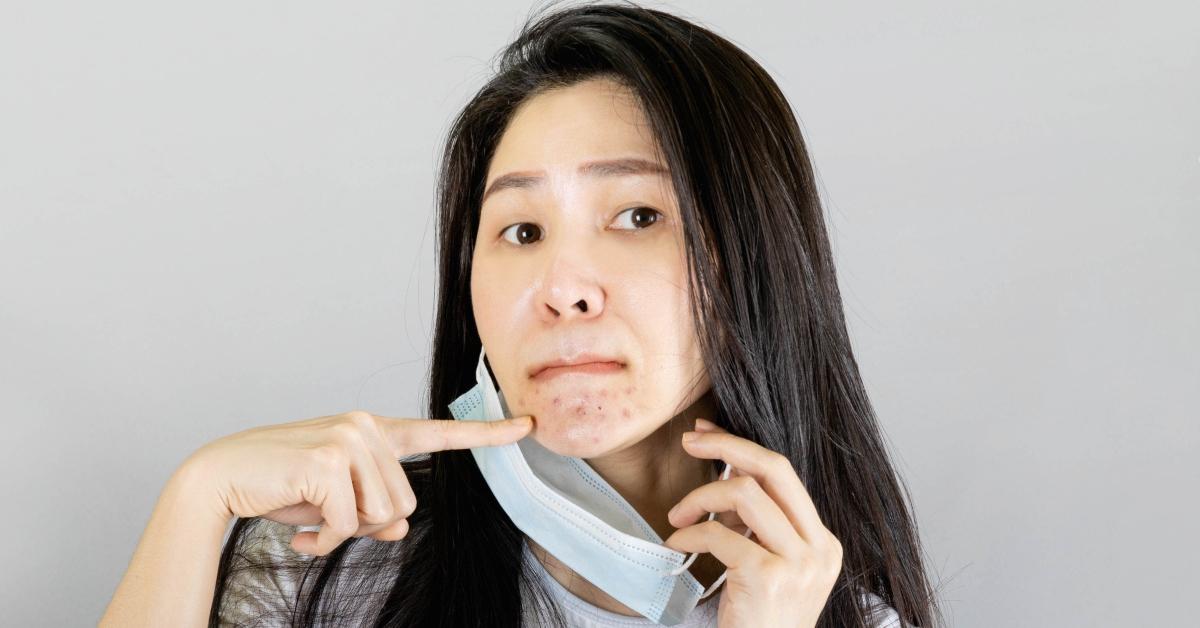 "During the day, because of having to wear a mask, I try to wear minimal face makeup," she said, which could lead to clogged pores. Instead, she only applies makeup to the top part of her face. Additionally, she keeps exfoliating acne wipes with her so she can wipe her skin throughout the day to help remove any buildup of dirt or bacteria that may have set into the skin.
Dr. Lee also explained simple tricks on preventing maskne, such as washing your mask often. "I think you should wash them as much as you would wash your underwear," she said. Overall, wash your mask every day. Period.