TikToker Slams "Stupid" Rules Imposed on Non-Corporate, Minimum Wage Employees
A TikToker highlighted the differences between corporate and non-corporate jobs in a viral TikTok, and it's got people nodding their heads.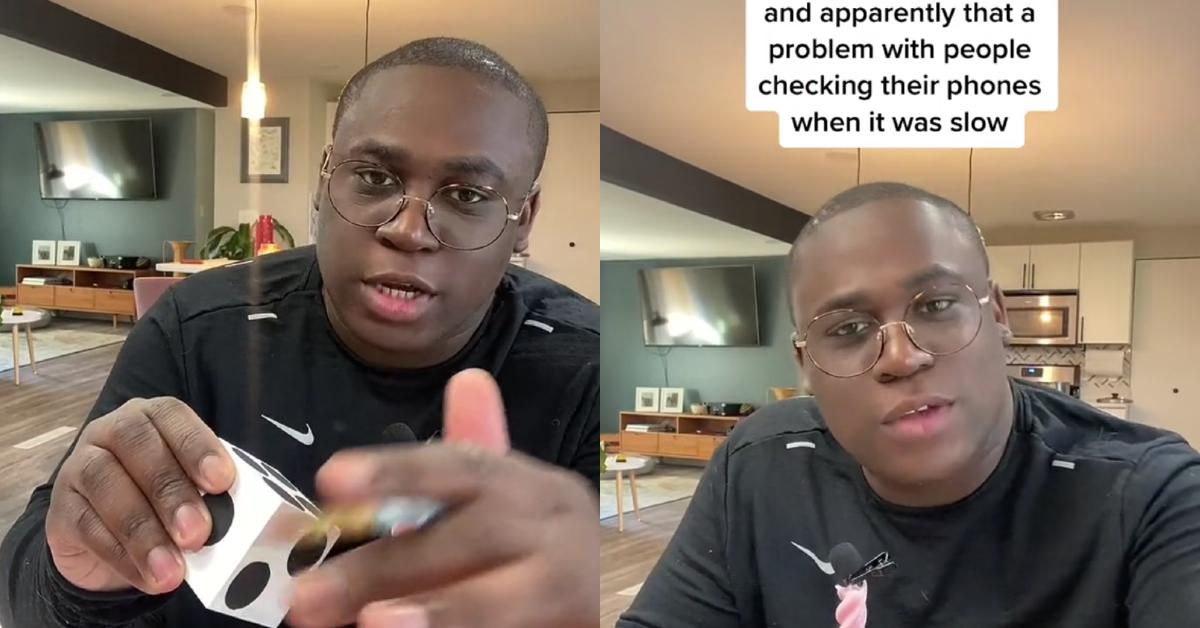 There's nothing quite like the mundane minimum wage jobs. Waiting for the clock-out time could be one of the worst feelings known to humankind.
Personally, I think it's probably a waiting room.
Article continues below advertisement
One that's filled with arbitrary, bureaucratic rules that make no sense. You're constantly being asked to fill out paperwork and provide redundant forms of identification to get to where you're supposed to be going but the catch is the arbitrary nonsense is never, ever done.
This same kind of petty pointlessness occurs in people's jobs, where management enforces strange rules that you don't realize are utter nonsense until you go and work somewhere else. This is something that a TikToker named Justin (@freddiesroommate) says became apparent to him when he jumped from a non-corporate to a corporate job.
Article continues below advertisement
In the video, Justin is working on what appears to be an arts and crafts project as he begins discussing the fundamental difference between corporate and non-corporate positions: how businesses handle employee emergencies.
Article continues below advertisement
"Nobody tells you that when you jump from a noncorporate job to a corporate job you realize how stupid certain rules were. Like if I had an emergency and I had to call off, it was my responsibility to find someone else to cover my own shift?"
He continued, "It's an emergency! I'm not the manager why is it not my job? What's worse is when I would have those managers that would like require a certificate."
Article continues below advertisement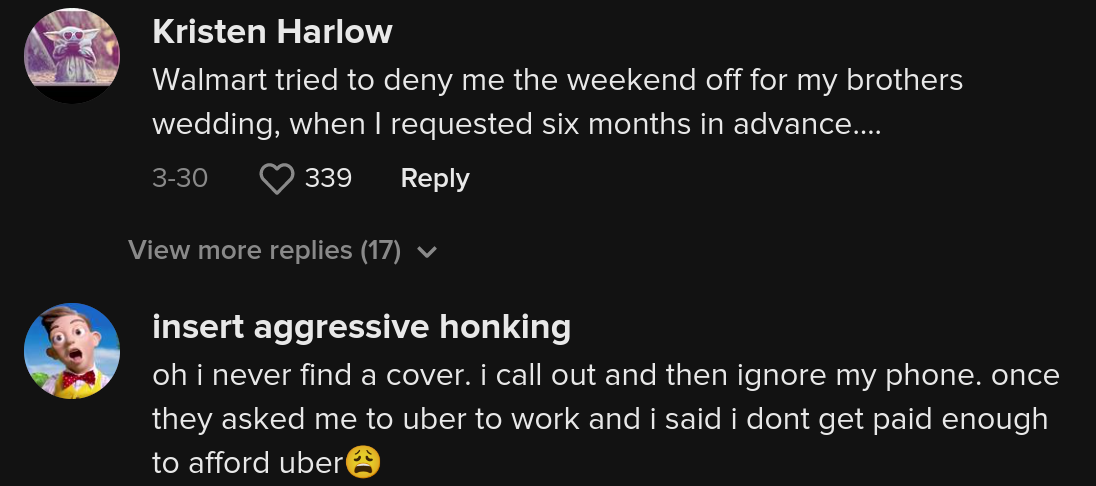 He delineated what he meant further, giving an example of the pettiness he was referring to: "I had a manager require an employee bring a death certificate because their grandma died."
Article continues below advertisement
He added how ridiculous the circumstances surrounding this scenario were by describing the employee's job description: "For flipping burgers!"
He then divulged other non-corporate work experiences that he could look at objectively now that he's no longer living under those circumstances: "I had this one job that if they found you looking at your phone, at any time during the day they would fire you instantly."
Article continues below advertisement

While the policy seems almost too harsh to be true, he said this was indeed the case. What's even more frustrating was that he intimated that the only times workers even checked their phones was when the restaurant didn't have an influx of customers to serve.
Article continues below advertisement
"I'm not even kidding! It was for this Iron Chef restaurant and apparently, they had a problem with people checking their phones when it was slow. So what?"
He says that this particular ruling ended up backfiring on the restaurant, as folks would find other ways around it.
"You had people taking 40 minute long bathroom breaks cause of dumb rules, ugh!" He says at the end of the clip.
There were several other TikTok users who replied with some of their frustrating job experiences dealing with notifying management of emergencies and taking time off.
Article continues below advertisement

One worker said that they intentionally never find someone to cover their shift and simply ignore their phone calls on their days off: "Oh I never find a cover. I call out and then ignore my phone. once they asked me to Uber to work and I said don't get paid enough to afford Uber"
Article continues below advertisement
Someone else thinks that the management structures in non-corporate jobs are meant to foster an artificial feeling of subservience: "I think it's a power thing. They're at the bottom but wanna feel like they're at the top cuz their name tag is gold"
Another person remarked, "I had a store owner who didn't want us to check our phones but would get mad if he called our cell phone and we didn't answer."