This Person Hit a Golf Ball Into the Grand Canyon for Her TikTok — Now She's Facing Charges
Should you hit a golf ball into the Grand Canyon for TikTok? Apparently not. See what happens when one TikToker goes golfing in a natural wonder.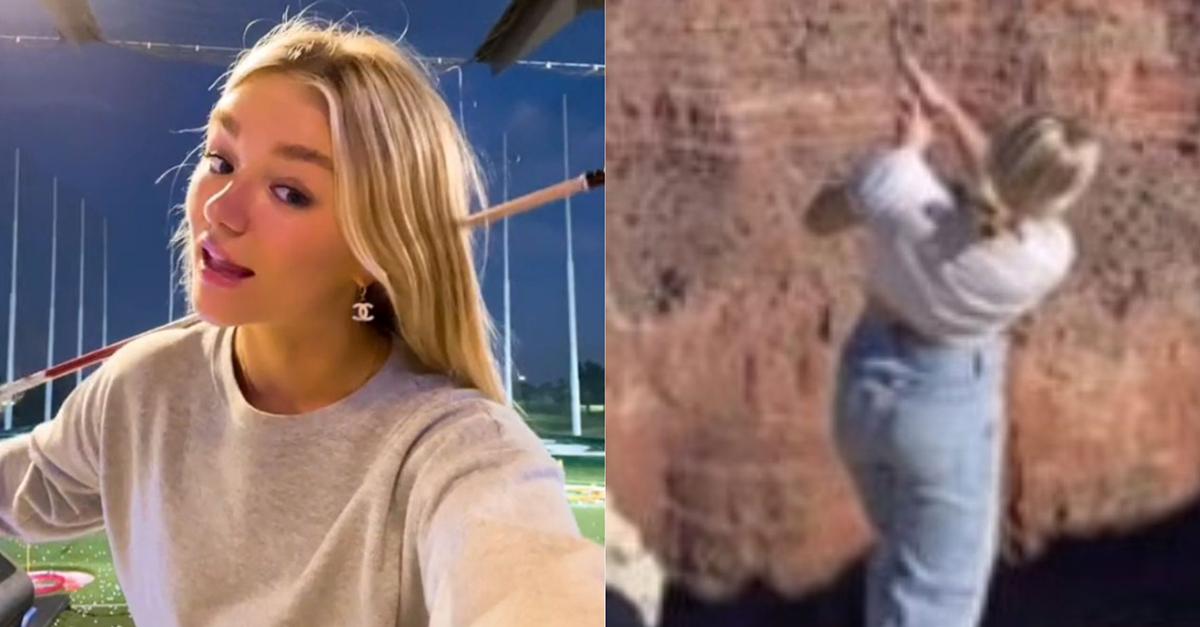 When it comes to TikTok, it seems that people will do just about anything for the clout. Some have marinated their chicken breasts in NyQuil, put their partners on blast for cheating, or even cut someone else's wedding cake before the newlyweds (though that last one was technically by accident). It's tough to say where the limit stands when it comes to performances on TikTok, but we can safely the stuff that could land you in jail is where we draw the line.
Article continues below advertisement
That being said, it can be difficult to discern certain actions as crimes. For example, you may not have thought that hitting a golf ball into the Grand Canyon for TikTok could have landed you in trouble before today. Well, that's exactly what happened to TikToker Katie Sigmond (@katiessigmond). In fact, the popular content creator is currently facing charges for doing just that. Read on for more details on why Katie is now in trouble.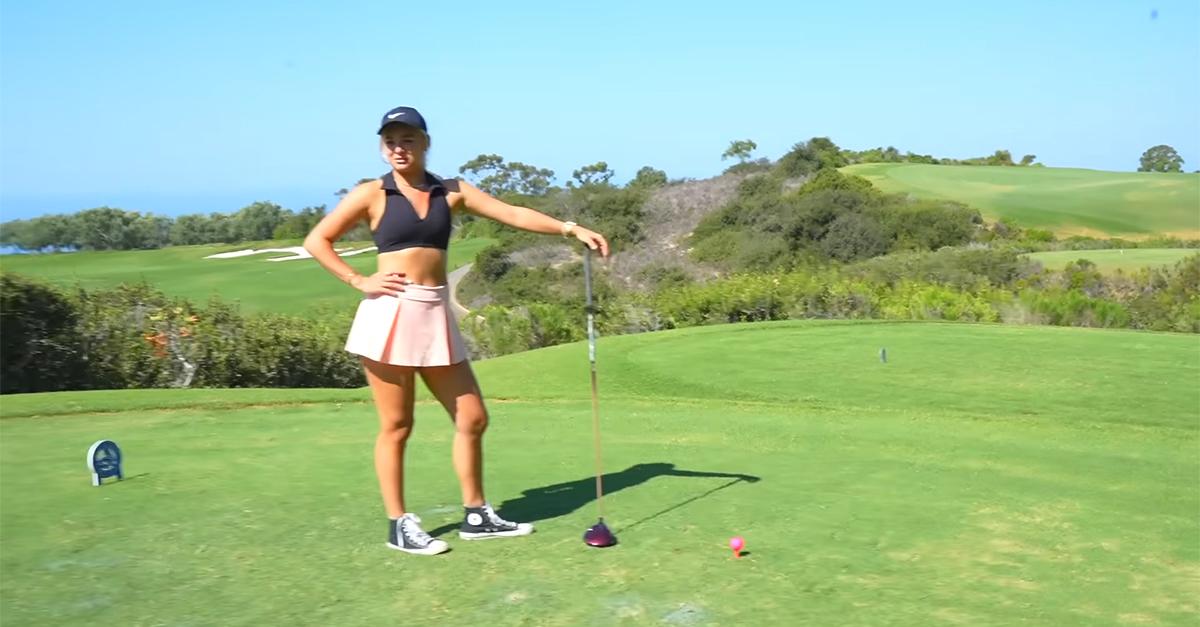 Article continues below advertisement
Hitting a golf ball into the Grand Canyon is apparently illegal, even if it's for TikTok.
Katie Sigmond is an immensely popular content creator on TikTok with more than 6.9 million followers and an approximate total of 313.9 million likes on her videos. She also has a popular YouTube channel where she posts pranks that skirt the line between funny and just plain wrong.
Among the usual TikTok dances and trends, she also posts golf videos where she practices her swing at golfing ranges or actual golf courses.
While golfing seems to be her favorite sport, it just got her in trouble.
On Oct. 26, according to the Grand Canyon National Park official Facebook page, Katie posted a video of her hitting a golf ball into the vast open area. Golf Digest reports that her club even snapped when she did so.
Though not many of us would have thought to do it in the first place, it's also apparently illegal. As of this writing, charges and a court appearance for Katie are pending.
In a recent Facebook post, the National Park outlined the dangers of throwing things into the Grand Canyon.
Article continues below advertisement
"Throwing objects over the rim of the canyon is not only illegal, but [it] can also endanger hikers and wildlife who may be below," the National Park posted.
The video appears to be deleted and is no longer visible on her page, but a screen capture of the TikTok can be watched on the NationalPark subreddit.
While she doesn't appear to be facing any jail time, Insider has since confirmed that Katie could be met with a $1,000 fine.
Many have since condemned Katie's actions, with several people commenting on Facebook over the incident.
"Thank gosh no one was hurt," one person wrote. "This 'golfer' is totally oblivious to anyone else living on the planet. How disrespectful can one person be?"
Despite this, Katie continues to post regularly on TikTok. Though it's doubtful that she'll be visiting any national landmarks with her golfing equipment any time soon.