Moms Applaud Hillary Duff's Posts About the Trials of Breastfeeding
'Younger' star Hillary Duff shared a candid post about breastfeeding her child while working and moms are loving the truth bombs.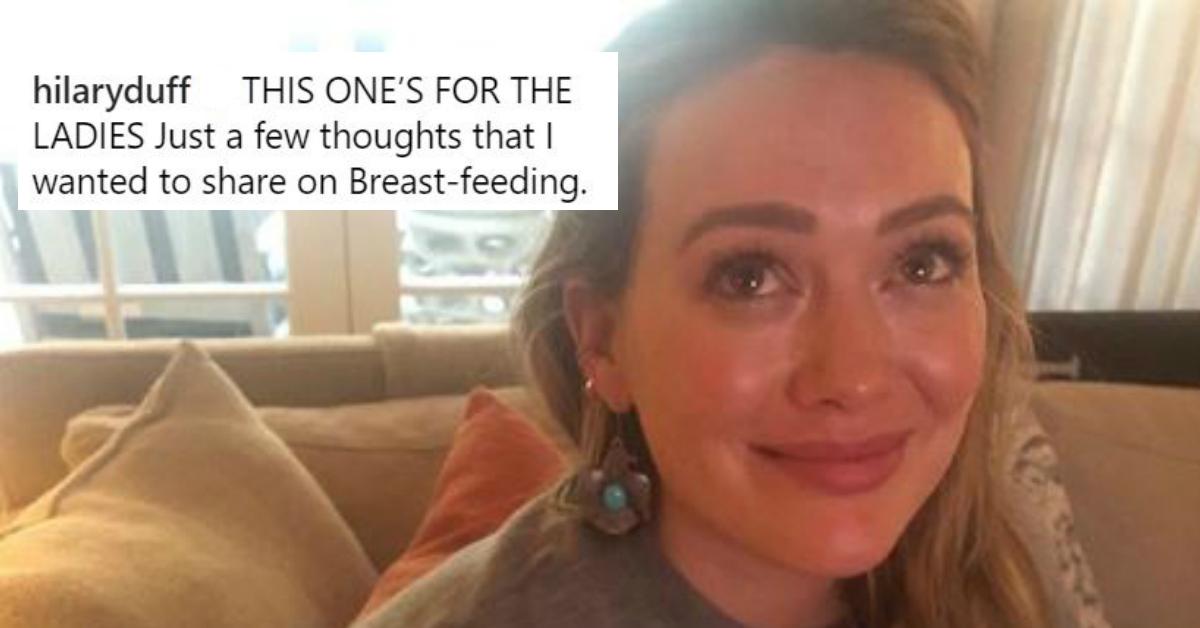 Hillary Duff penned an eye-opening Instagram post about the harsh realities of breastfeeding to send some love to all the fellow moms who recognize that the feeding struggle is real. Very, very real.
Being a father of two kids, one who my wife is still currently breastfeeding, I'm in awe of how women can get through a day of work, errands, and having some time to themselves, all the while popping out their boob for another human being to have lunch.
Article continues below advertisement
The fact that you've got a hungry, living being that depends on your for comfort and sustenance clawing at your body is enough. But then you've got the pain of your boobs swelling up with milk when you can't pump or feed, plus the aftermath of breastfeeding women contend with.
All of that swelling, combined with gravity, will do a number on one's breasts, plus milk production and expulsion is physically draining.
Brestfeeding burns anywhere from 200 to 500 calories a day on average. And preparing healthy meals while you're sleep-deprived and caring for the life of another human being ain't exactly easy — ask anyone who's ever raised a child.
So on top of all that extra mom work you're doing, add the feeling of exhaustion you get from an intense treadmill session, plus the painful contractions breastfeeding causes when you're giving that precious milk to your baby. I'm tired just writing it all out.
Article continues below advertisement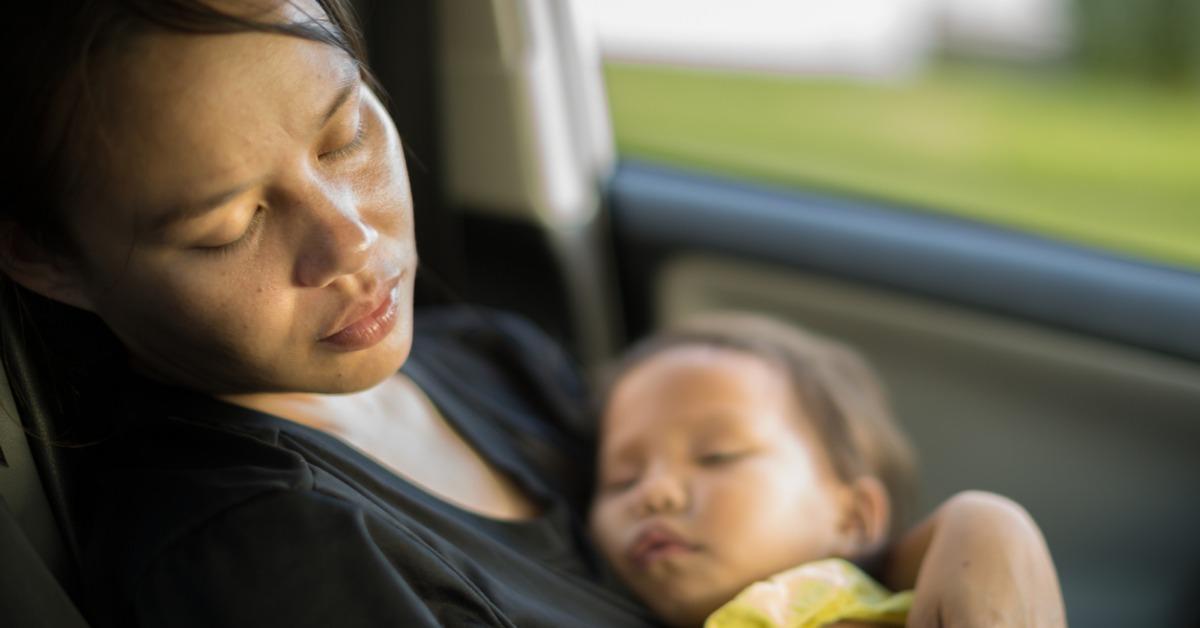 There are tons of "super moms" on social media who seem to melt off their baby weight in a matter of weeks and look like they're in tip-top shape while taking care of their children, so it's easy to feel self-conscious.
Which is probably why so many mothers are applauding this post from Younger star Hillary Duff, who got very real about her own struggles breastfeeding her child while being a working actress.
Article continues below advertisement
Fewer professions have the hectic and jam-packed working schedules as those in the entertainment industry. Although some may think all of the fame and riches that come with an uber-glamorous lifestyle provides some type of armor or special ability to deal with the realities of motherhood, that just isn't the case.
And that's made abundantly clear in her post.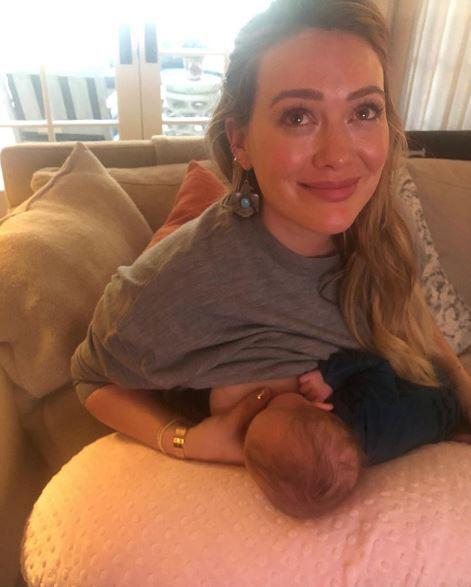 Article continues below advertisement
Hillary dedicated her post to the "ladies" out there who are having a heck of a time making sure they're little ones are fed, and shared some of her own struggles to highlight how hard it is to be a primary source of food for a baby.
"THIS ONE'S FOR THE LADIES Just a few thoughts that I wanted to share on Breast-feeding," she wrote.
"Last week was my last week nursing Banks (my six month old)
"I am a working mom of two. My goal was to get my little girl to six months and then decide if I (and her of course) wanted to keep going."
Duff is a mother of two, and in addition to working on a hit show, has to juggle that and motherhood with all of the red carpet events, publicity appearances, and interviews that come with it. She continued:
"Let me tell you. Pumping at work sucks. I had zero down time and am usually pumping in a hair and make up trailer while four hands work to get me ready for the next scene with lots of other people around. Even if I had the luxury to be in my own room, it's not even considered a "break" because you have to sit upright for the milk to flow into the bottles! Plus you are having your damn nipples tugged at by an aggressive machine that makes an annoying sound, that echoes through your head day and night (I swear that machine and I had many conversations at midnight and 3 am)! Ttttthen having to find someplace to sterilize bottles and keep your milk cold (ok I'm done with that rant lol)!"
Article continues below advertisement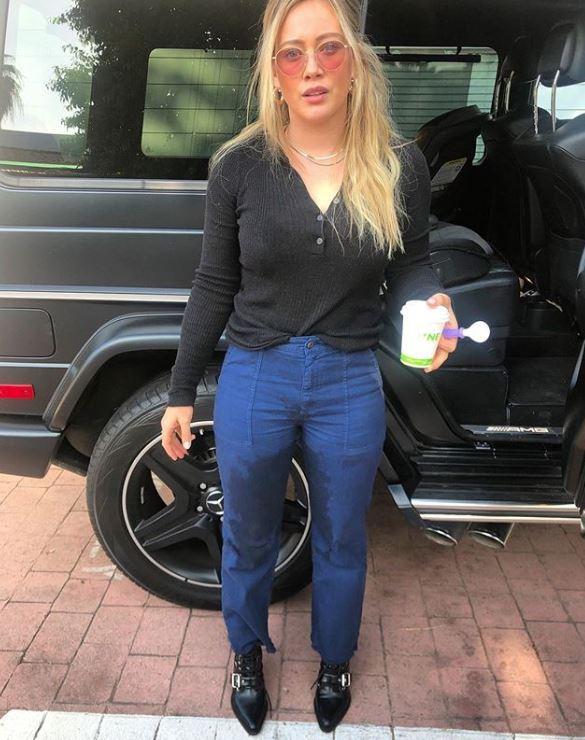 Anyone who's lived with a breast pumper or who has pumped themselves will know exactly what she's talking about.
"Anyway, I didn't know this because with Luca I didn't work until he was about nine months old, so I didn't pump very often. Your milk supply drastically drops when you stop feeding as often and lose the actual contact and connection with your baby (😞). So I was eating all the fenugreek goats butt blessed thistle fennel cookies/drops/shakes/pills I could get my hands on! It was maddening. (Does fenugreek make anyone else smell like maple syrup and rubber gloves?...not chill)"
Article continues below advertisement
Despite the struggles, Hillary says that she would definitely do it all over again and that the tribulations were ultimately worth it:
"With all of this complaining, I want to say I enjoyed (almost) every moment of feeding my daughter. Felt so lucky to be so close to her and give her that start. I know many women are not able to and for that I am sympathetic and very grateful that I could. For six wonderful months. But I needed a break. I was going to break. With the stress of a dropping milk supply and a baby that was getting bored or not caring about nursing when I was available to. I was sad and frustrated and feeling like a failure all of the time. When really I'm a bad ass rock star. Moms get high on feeling like superwoman...because we are! Doing too much, because we can!"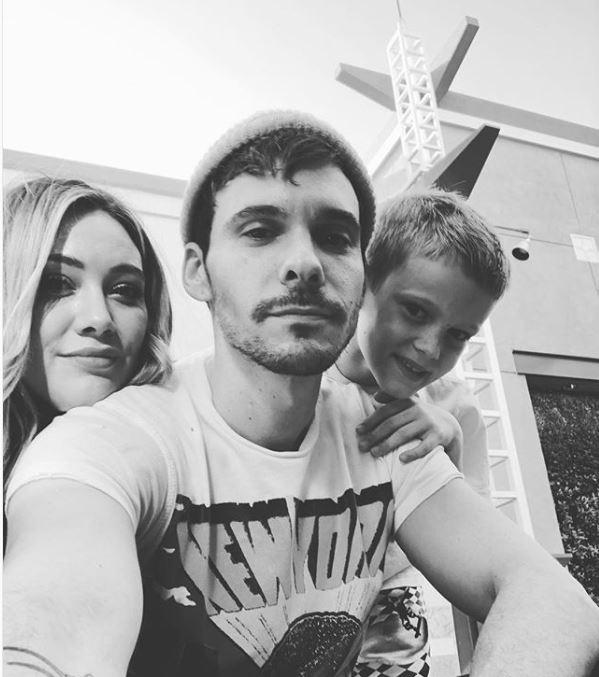 Article continues below advertisement
Tons of people applauded the former Lizzie McGuire star's inspiring words and were happy she was giving herself, and all the other moms in the world, a pat on the back for their efforts.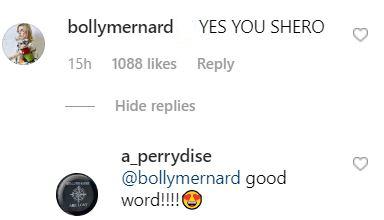 Article continues below advertisement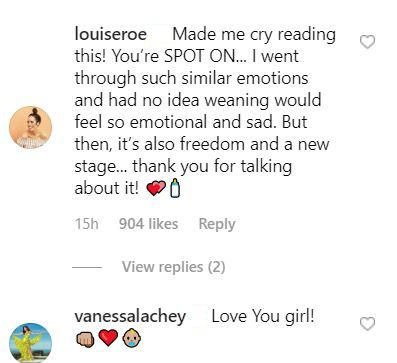 It's easy to feel like one "isn't doing enough" especially when they're overwhelmed when they're just trying to look after their kids. Good on Duff for giving a shout out to all the Mamas out there.