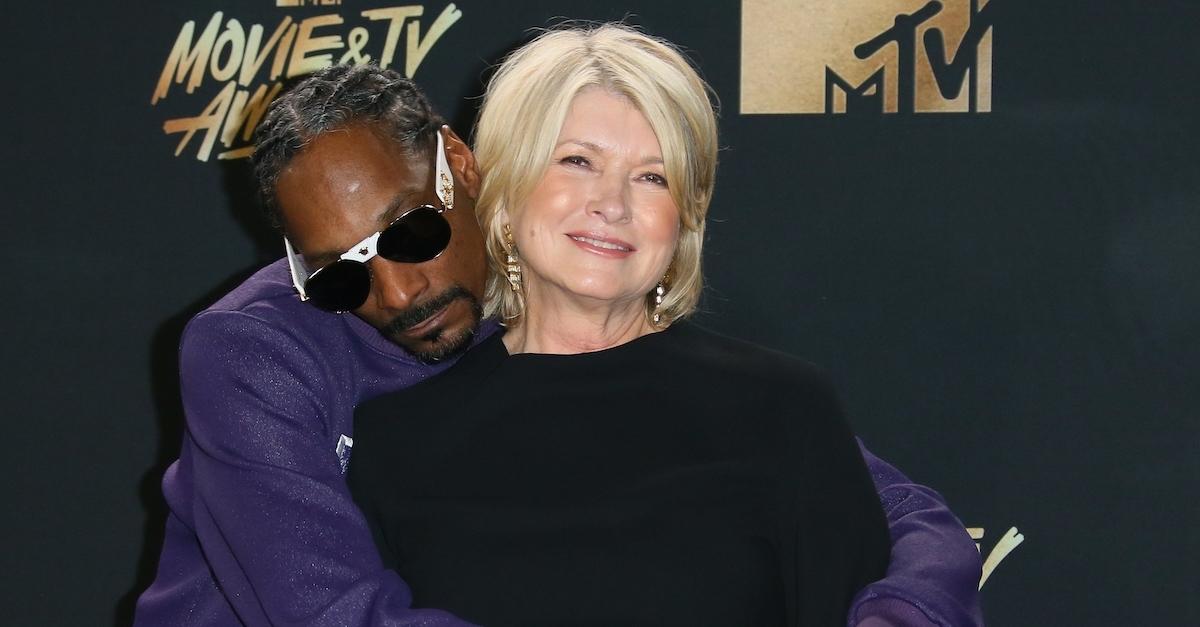 How Did Martha Stewart and Snoop Dogg Meet? Their Unlikely Friendship, Explained
By Michelle Stein

Oct. 29 2020, Updated 11:53 a.m. ET
When Martha Stewart and Snoop Dogg first teamed up, the collective response was basically, "Wait, what?" The unlikely duo seemed a bit odd at first. (What did they even have in common?) But before long, it became clear that however different their personal and professional backgrounds might be, the lifestyle expert and rapper were two peas in a pod. Let's take a closer look at how Martha and Snoop Dogg initially came together.
Article continues below advertisement
How did Martha Stewart and Snoop Dogg meet?
Martha and Snoop first met back in 2008 when the rapper appeared on the domestic queen's show, Martha. The duo made mashed potatoes together on that episode, and then Snoop returned in 2009 to bake brownies with her.
In his latter appearance on the show, one particularly memorable moment came when Martha asked Snoop to preheat the oven to 350 degrees. "Why not bake them at 420 degrees?" he joked.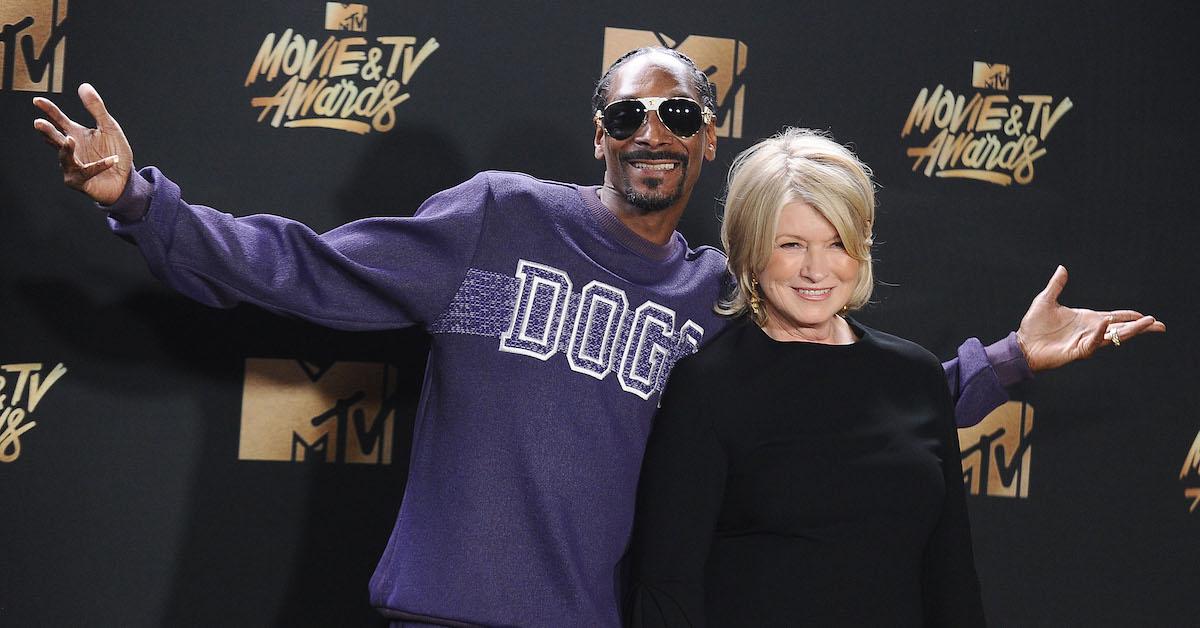 Article continues below advertisement
"What a weird couple we were," Martha told NBC's Harry Smith in April 2019.
"Martha kind of, like, pioneered this," Snoop said. "As far as letting rappers become a part of daytime television. You know, cooking with Martha just seemed like the right space to be in."
Article continues below advertisement
"I like his laid-back energy, I like his outspokenness, I like his sense of timing, and I really enjoy to watch him cook," Martha said in an interview published on her website. "He's so particular, his little tiny bits of this and that, and it all finally comes together."
Meanwhile, Snoop said Martha is like family. "I love Martha, like, I love her for real," he said. "She's the big sister I never had. Being able to correct me, to teach me, to show me how to be better, to give me something to aspire to be."
Article continues below advertisement
After they initially met, Martha and Snoop saw each again while roasting Justin Bieber.
Martha and Snoop didn't meet up again until they were both on the Comedy Central roast of Justin Bieber in 2015. "She sat next to me, and she stole the show," Snoop told NBC. "She was the funniest 'roaster' that night. In that moment, I knew I wanted to be alongside this lady for the rest of my life."
Not long after that, Snoop and Martha were approached about hosting a cooking show together — and that's when their VH1 series Martha & Snoop's Potluck Dinner Party was born. The show kicked off in 2016 and has lasted for three seasons so far.
Article continues below advertisement
Snoop's tweet about Martha's prison time was BFF goals.
Article continues below advertisement
"As we watch Tekashi 69 (or whatever his name is) snitch on EVERYBODY, I invite you all to remember Martha Stewart snitched on NOT ONE soul during her trial. Baby girl kept it 10 toes down and ate that prison sentence by herself, like the true baddie she is," he wrote at the time.
Hopefully, Martha & Snoop's Potluck Dinner Party gets renewed for Season 4 — because honestly, we can't get enough of their bizarre but endearing friendship.