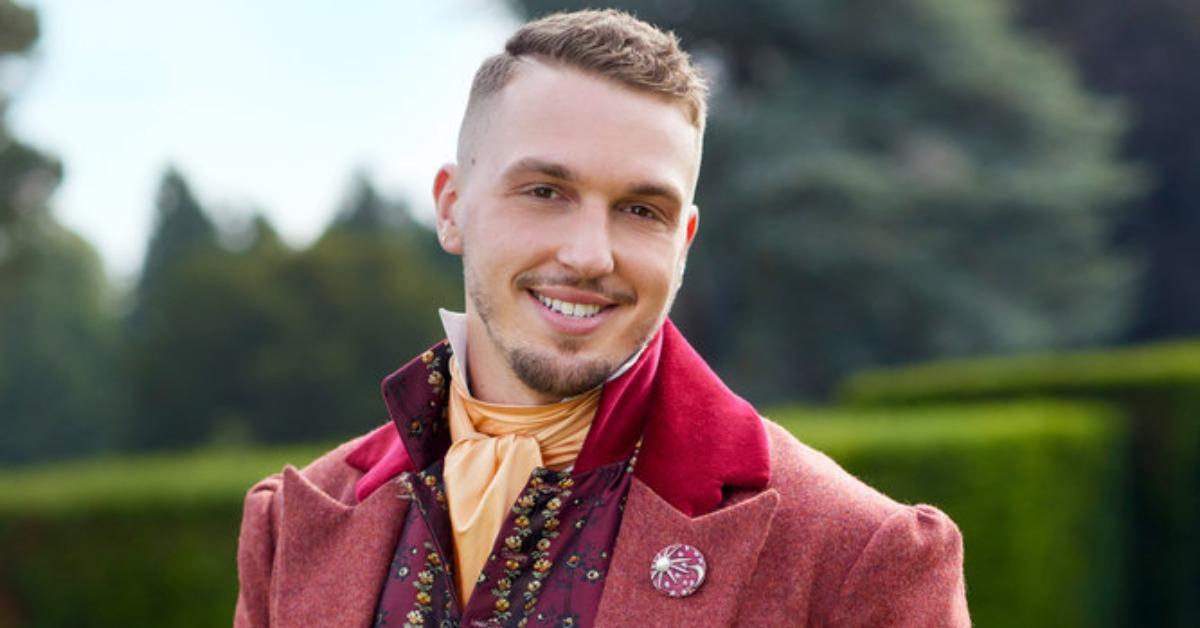 Christian Lee Cones Is Basically America's Sweetheart on 'The Courtship'
Christian Lee Cones is an easy frontrunner early in Season 1 of 'The Courtship' and fans of the NBC reality show want to know how far he gets.
By the end of Episode 2 of NBC's The Courtship, there are some clear frontrunners among Nicole Rémy's suitors. One of them, Christian Lee Cones, or Mr. Cones, continues to prove how dedicated he is to getting to know Nicole better. Naturally, viewers want to know how far Christian gets on The Courtship and if he has a real shot at winning.
Article continues below advertisement
During the farewell ball in the March 13, 2022 episode of The Courtship, Nicole tells Christian that, even though he's one of the handful of suitors who has to dance with her to find out if he sticks around, she has ulterior motives for adding him to the list of potentially in-danger contestants. She reveals during their dance that she really just wanted to spend more one-on-one time with him.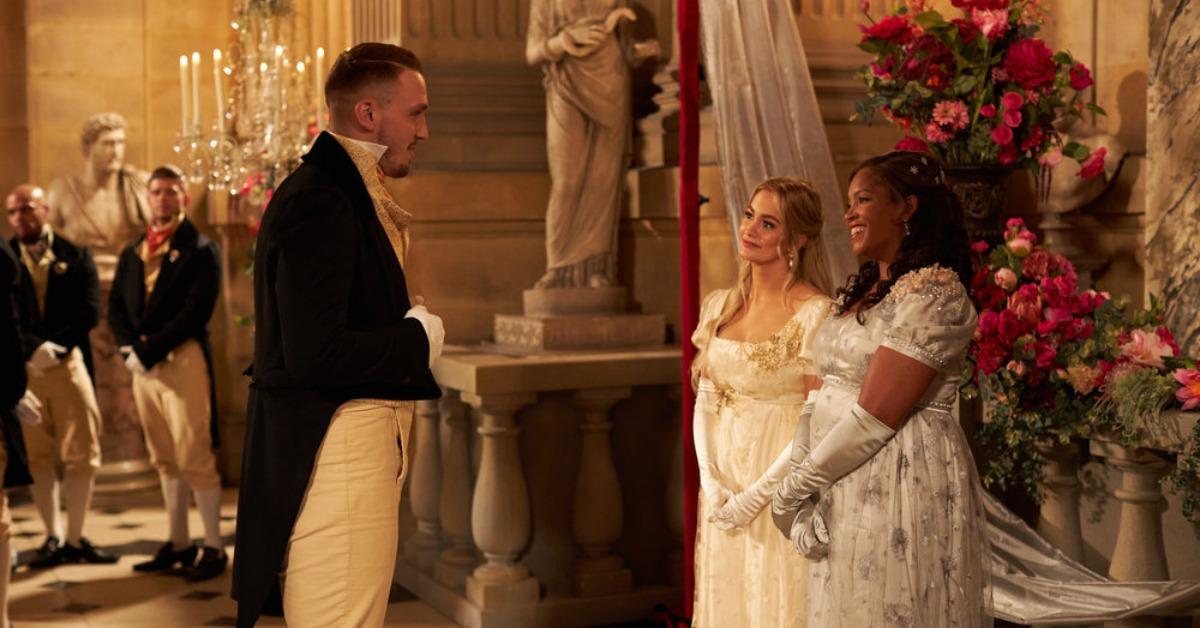 Article continues below advertisement
They share an adorable moment that proves how sweet they could be if they end up together at the end of the season. It's seriously hard not to swoon on behalf of Nicole, especially since in the same episode, another contestant, Peter Saffa, flirts with a member of Nicole's court.
But even if you're looking at Christian on his own and not by comparison with the season's villain, he seems to stand a legitimate chance at wooing Nicole.
Christian, or Mr. Cones, grabs Nicole's attention right away.
Since The Courtship is set in a Regency-era castle and the idea is to do away with modern modes of communicating and dating, the series starts off with hand-written letters from Nicole's suitors. She gets to know them for the first time through their letters. Christian's includes a spritz of cologne and in the letter, and he asks Nicole to look for him based on the scent.
Article continues below advertisement
When she meets him during the first party, she notices the scent, and it's clear that she likes Christian right away. Like all of the other contestants, Christian is new to reality TV and putting his feelings out there.
But even though he's a little hesitant at first to be totally forthright in his feelings, he catches not only Nicole's eye but those of viewers as well.
Article continues below advertisement
How far does Christian Cones get on 'The Courtship'?
Unfortunately, there aren't any confirmed spoilers about The Courtship just yet. It's a new reality dating show, after all, so much of the first season appears to have been kept hush hush. But we can say with some certainty that Christian likely gets quite far, if not all the way to the end of the season.
Article continues below advertisement
Nicole has commented on one of Christian's Instagram posts, as has Tessa Clearly, her friend who helps her make decisions on the show regarding the guys. So right now, it looks like Christian is, at the very least, on good terms with Nicole and those close to her.
If he doesn't win The Courtship, he clearly proves that he's a genuine gentleman since he's still on speaking terms with our leading lady.
Does Nicole fall in love on 'The Courtship'?
Nicole has not revealed if she leaves The Courtship engaged or in a relationship. But she did open up to People about making connections with more than one suitor during the filming of the show thanks to the lack of social media and technological distractions.
"What I found was that, because all those distractions were taken away, my connections were deeper because of that. It was beautiful," she told the outlet. She also said she "developed really strong connections with multiple guys there."
Article continues below advertisement
Was one of those connections with Christian? Right now, it certainly seems possible, and fans are definitely rooting for the corn dog-loving cutie.
Watch The Courtship on Sundays at 8 p.m. EST on NBC.