Tana Mongeau Reveals Unsurprising Truth About Her Marriage to Jake Paul
Is Jake Paul's marriage to Tana Mongeau real? One half of the YouTube couple just revealed the truth in a video that has zero people shocked.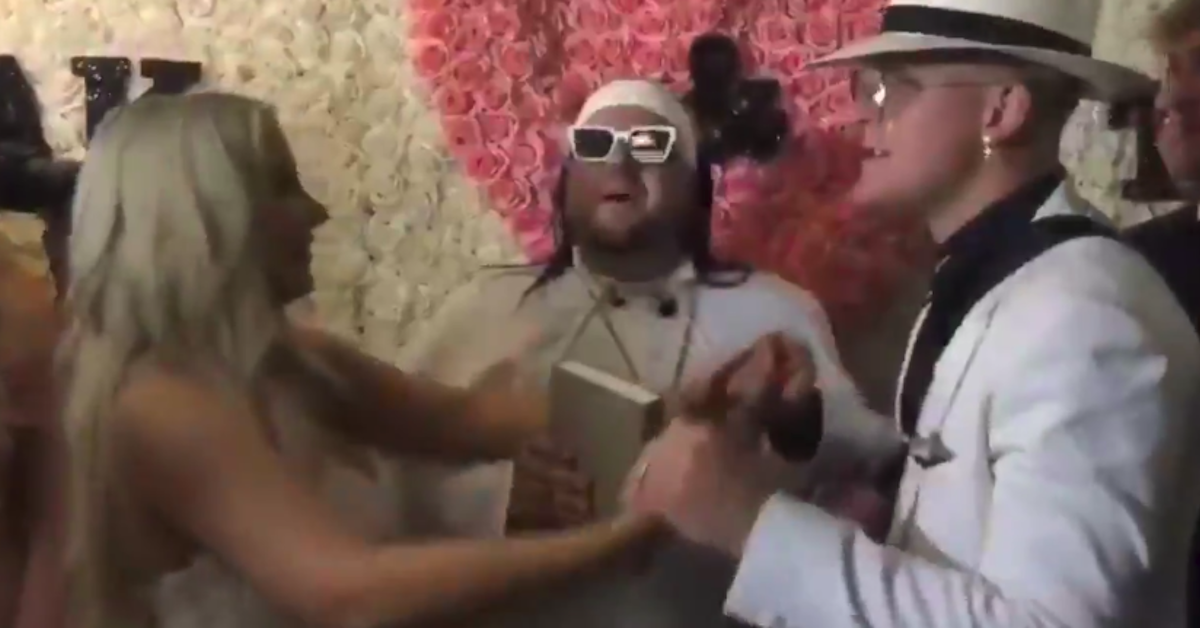 Is Jake Paul and Tana Mongeau's marriage real? When they announced that they were getting married, of course people immediately started questioning the validity of their relationship. They're YouTube stars known for pushing the envelope, sensationalizing, clickbaiting, and doing whatever is possible/necessary to get those sweet clicks/subscriptions, and follows. As a result, they tend to play dirty.
And by dirty, I mean annoying.
Article continues below advertisement
The throngs of middle-school fans who idolize Jake and Tana gobble up their irreverent antics online, despite how cringe-inducing they can get. Remember the time Jake tried dissing teachers across America in a rap, and then got dismantled by some dude in the middle of nowhere who actually had bars.
You can dress like a schizophrenic cartoon character all you want, but if you're trying to lay a diss track against educators everywhere, you better come correct.
The gaudy/crazy Vegas wedding the two planned together seemed like it was primed to be yet another stunt pulled by Jake and the equally viral-hungry, get-money-quickly Tana Mongeau, but there was a lot of build-up to the wedding that had people (mostly their fans) convinced that their love and inevitable union was legit.
Article continues below advertisement
Jake crashed VidCon to surprise Tana on-stage, there were engagement photos with a '90s cereal box aesthetic, and plenty of "Oh Gawsh!" looking-directly-into-the-camera YouTube thumbnail images to keep people interested.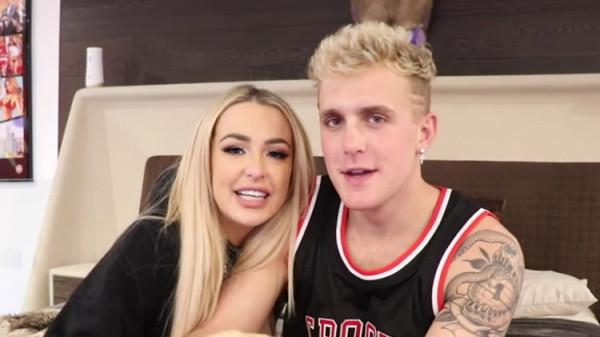 Article continues below advertisement
Jake Paul and Tana Mongeau's wedding video got shaky. 
The wedding ceremony ultimately did happen, and was officiated by Team 10's manager, Arman Izadi, who was doing his best bloated Riff Raff/WWE's Godfather impersonation while listening intently to Jake and Tana exchange their vows and trade rings during the wedding.
Jake claimed the ceremony cost $500,000... despite looking like Macho Man's TV ceremony with Miss Elizabeth. And if you wanted to see what the consummation of true love looks like (not that kind of consummation, sicko) you could've watched it live for the low price of $49.99.
If you didn't pay for it, don't worry, bits of it will appear on Tana Mongeau's MTV show, Tana Turns 21.
Article continues below advertisement
But of course, there was drama at the wedding, and right around the time Jake was going to plant a kiss on Tana, some dude comes to pour champagne over their heads. Arman goes to punch the intruder, but the blow is never fully shown on camera, things get shakier than the second Bourne Identity film.
The lead-up to the blow after the pour seemed a bit staged. As a guy who's hung around with some degenerates in degenerate situations, I'm just saying, a brawl doesn't look anything like that, but watch for yourself.
Article continues below advertisement
Is Jake Paul and Tana Mongeau's marriage real?
Sure doesn't look like it. Tana teased an announcement after the wedding, saying that she was going to post something regarding the "legality" of her wedding. Which had alarm bells sounding off in many people's heads.
Was she going to admit that the wedding was curated just for views? Or is it illegal for super annoying people to possibly procreate and infest the world with even more annoying kids?
Article continues below advertisement
As it turns out, the wedding was created all, as Tana puts it "for content." The young woman admits to watching Keeping up with the Kardashians at 13 years old and deciding, from a young age, that she was "built" for reality TV and that's what she wanted to be when she grew up. Yikes is an understatement.
Article continues below advertisement
So ultimately, Tana and Jake faked their wedding so Tana could start off her Tana Turns 21 show with a bang. Here's the thing: no one knows whether or not Jake and Tana actually got married. Is their manager an ordained minister? Was any paperwork filed? Was it all a big sham to get PPV buys, of which there were many, like more than 66,000 of them.
Article continues below advertisement
So now the real test is whether or not Tana can "take over" MTV and turn it into a platform for other attention-seeking YouTubers with her show. Given the demographic of the channel, things are looking good for the fake newlyweds.